Do you want to find out how to make your own sex toy? If yes, you've come to the right place. This guide will explain everything that you need to know.
Now, the sex toy business was worth around $15 million in 2014, and it's only grown since. In fact, not only is the business booming, but the sex toys are evolving at an incredible pace as well!
From Paleolithic 8-inch siltstone dildos, through sixth century Japanese ban-wa balls and the first patented electric vibrator from 1902, to the 21st century invention of teledildonics, the sex toy industry continues to come up with new mind-blowing designs for sex toys.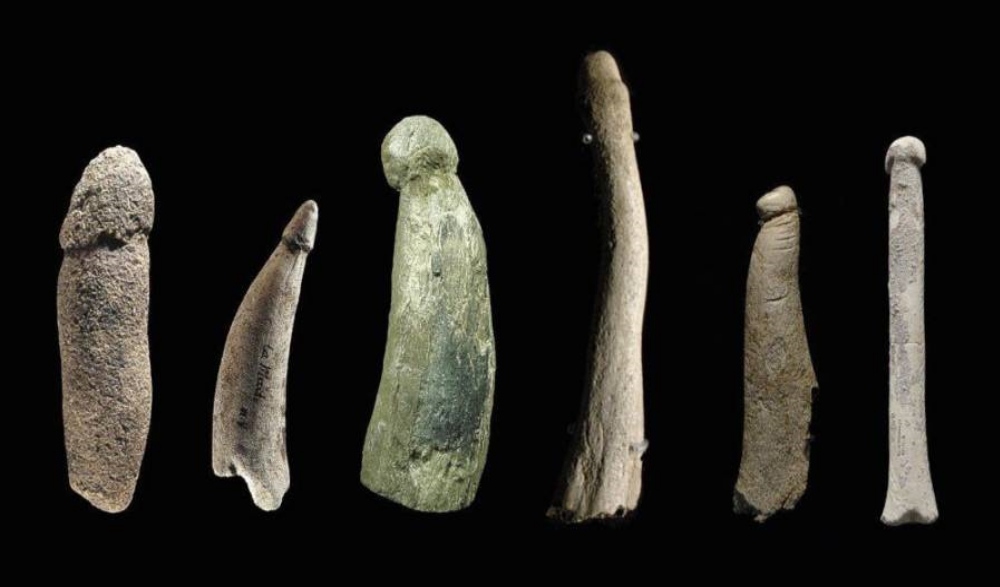 And it's not just the big sex toy manufacturers that make and sell these toys. In the recent years, there's been an increasing number of independent companies and artists that have entered the business. It's especially interesting that more and more women are becoming interested in designing sex toys. As always, the sex toy industry is following the latest technological trends and even using 3D technology.
In the past, most sex toy designers chose to remain anonymous, with their designs being credited to their parent company. However, in the last couple of years, the people behind sex toy designs have been coming out and started taking credit for their work. Just take a look at Doc Johnson's designer Anjani Siddhartha, Lovehoney's Bonny Hall, or Crave's Ti Chang.
There's one thing that makes designing sex toys a bit easier for independent designers – crowd-funding campaigns. Thanks to the Internet and the generous people from all over the world, pretty much anyone can start developing their own sex toys.
However, quality is slowly taking reins over quantity, as people seem to be turning to high-quality toys. The growing popularity of sex toys has even led to some universities offering courses in sex toy design, such as the Melbourne RMIT University.
All this means you can also enter the fray and start designing sex toys. Your background couldn't be less important here, all you need is a creative idea and the willingness to materialize your concept. So, continue reading to find out how to make your own sex toy.
How to get started with sex toy design?
Now, thinking of a toy concept is the easy part. It's often a lot harder to find a way to produce your idea, once the design is finished. When it comes to manufacturing sex toys, there are four options available to beginner sex toy designers.
Method #1 – Submit your design to a sex toy manufacturer
The first method is pretty straightforward – you create the design on your own and then simply submit it to a sex toy company. Once you've put your idea on paper, you can start promoting your design and reaching out to sex toy companies.
It's best to start with the largest companies here. We advise that you contact corporations such as Doc Johnson, Lovehoney, Tantus, and similar.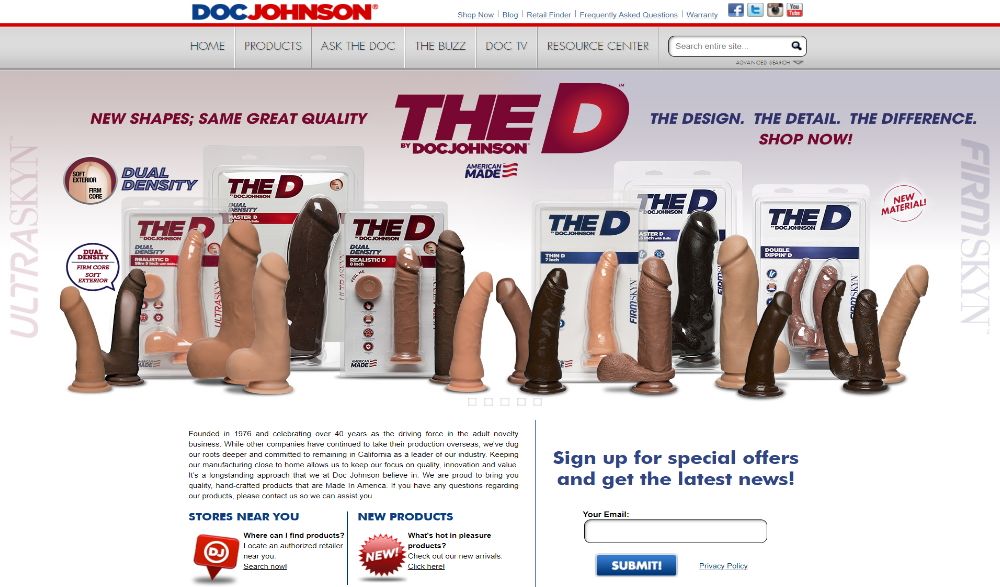 However, this method has a considerable downside. It only works if your design is completely new and original – you need to create a sex toy that's never been seen before. If you design a dildo, you won't find much luck here.
Large sex toy companies are only looking for innovative ideas and creative sex toys. You can find out more about the advantages and disadvantages of launching your own sex toy here.
Method #2 – Enter Lovehoney's contest
Did you know that Lovehoney has an annual contest called Design A Sex Toy? That's right, all you have to do is sketch out your toy, explain the concept and send it to them. The prize is typically £1,000 per design.
The contestants submit their designs for three categories: sex toys for men, sex toys for women, and sex toys for couples. Each category has a different winner and each winner receives £1,000 for their effort. Furthermore, the judges pick the best toy overall and its designer is awarded an additional £2,000, which means that you can get up to £3,000 from Lovehoney.
But that's not all. If your design wins the contest, you'll also receive a share of the revenue generated from your toy!
Have you ever heard of Sqweel? It's a sex toy designed as a sort of a wheel of tongues, made to stimulate oral sex. The creator of that sex toy, Trevor Murphy, was one of the winners of Lovehoney's contest and he has earned more than £200,000 from it so far.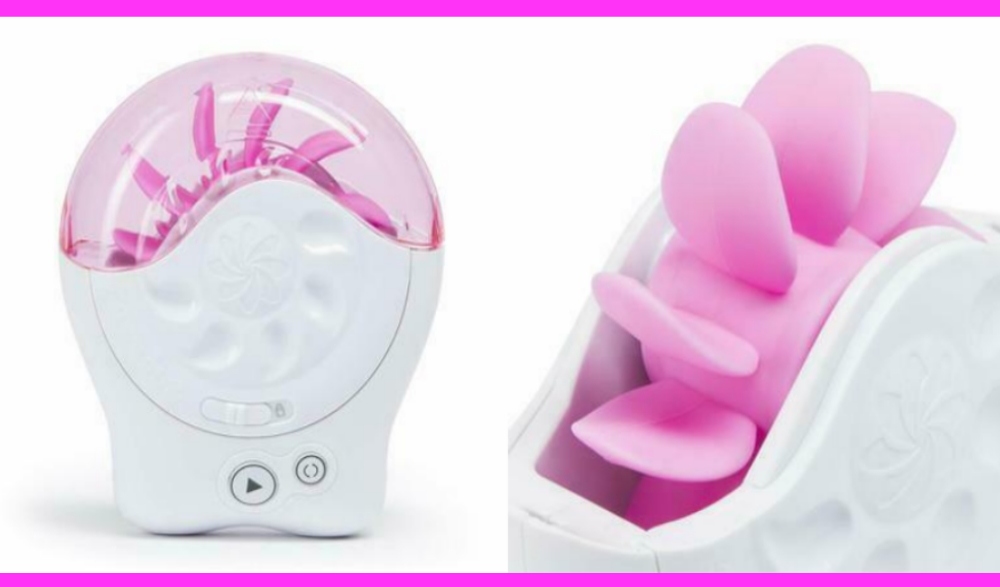 Method #3 – Use 3D printing
The third way that you can make your own sex toy is possibly the easiest one. In fact, you can even do it in your home, thanks to 3D printing. The only thing you need for this is a 3D printer.
Generally, people think that they cost an arm and a leg, but that's not the case anymore. You can now find decent, affordable 3D printers that you can easily use at home. The prices range from $500 to $1,000.
After you get a 3D printer, the rest is simple. You design the sex toy that you want to make on your computer using a 3D printing software. You can start out with free programs, such as SketchUp Make or FreeCAD. When you start making money from your sex toys, you can invest in professional 3D modelling software like SketchUp Pro, Solidworks, or AutoCAD.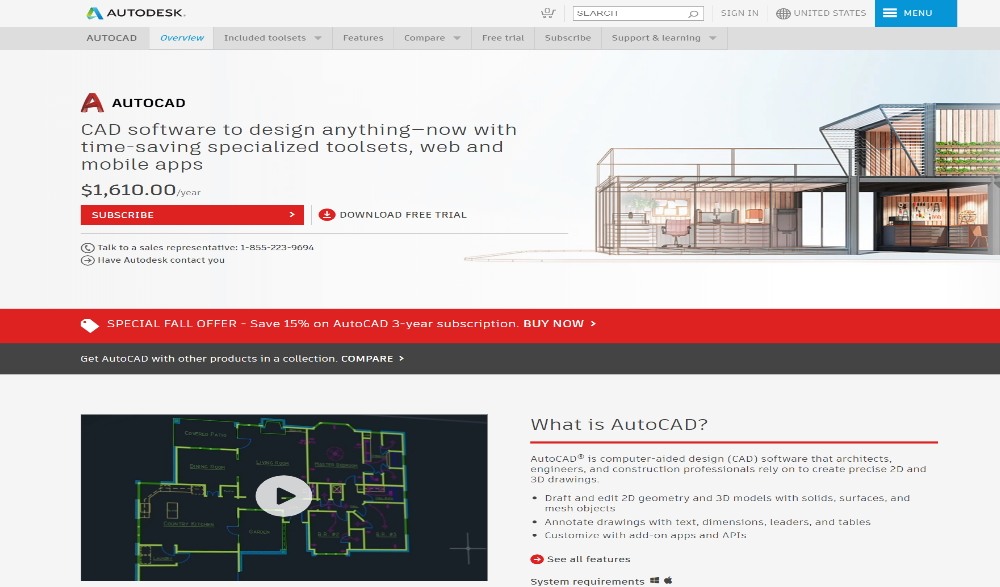 3D printing is especially convenient if you want to make custom ordered sex toys. However, if you plan to mass produce your design, 3D printing might not be the best choice. It takes the printer a few hours to print each toy.
Method #4 – Become a professional sex toy designer
Last but not least, if you really want to get into the sex toy business, you can become a professional sex toy designer. However, this can be rather tricky if you don't have a bachelor's degree in industrial design, engineering or architecture. Still, it doesn't mean you can do it just as well without a degree!
If you're not already a product designer, you don't have a degree or any experience in this field, you have two options to choose from. Your first option is to team up with a product designer, and collaborate on sex toy designs. The second option is to learn about product design on your own. Needless to say, the second option requires far more work, but it can alo be far more lucrative and rewarding in the end.
To acquaint yourself with product design, consider enrolling in an online course. Here are a few useful courses that you can start today.
Alison – Here, you can learn the basic principles and concepts of product design. At the end of the course, you'll receive a certificate. And the best thing is, it's all free.
Udemy – This course is designed to help people create persuasive products that will practically sell on their own. It delves a bit into psychology, aside from the technical stuff that you need to design a product. The course costs $49.99.
edX – Here, you'll find a few additional courses that you can take. They're all free and you can take as many as you want. You can even get a certificate for each course, but that will cost you. The certificate prices depend on the courses and its creators.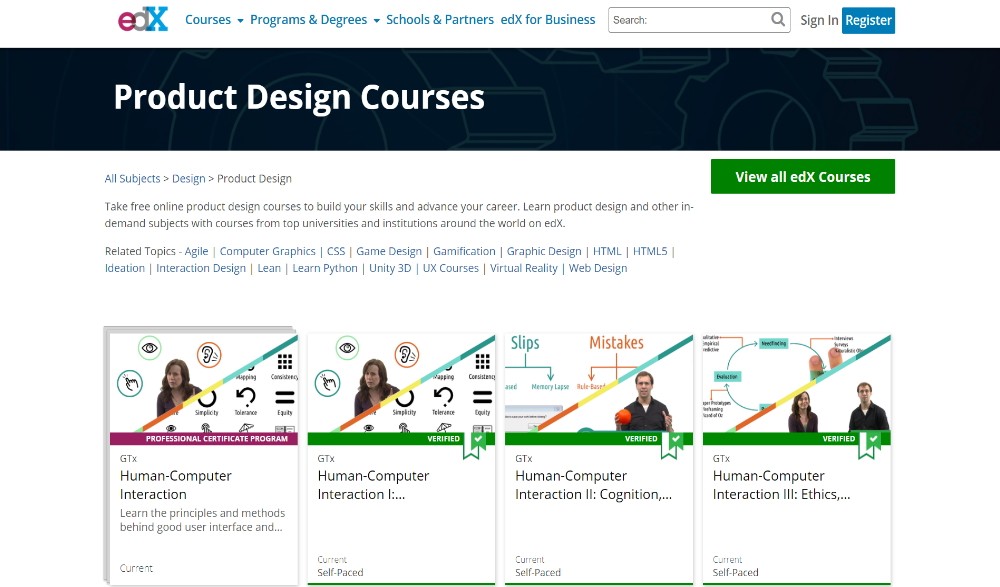 After you take the classes, you'll need to get to know the tools of the trade. Start learning how to use the most common industrial design software. Focus on programs such as Adobe Illustrator, Adobe Photoshop, Solidworks, AutoCAD, Blender, and so on. Learn the basics of the most commonly used programs, and then pick the program that best suits you and master them.
Aside from this, you'll need to study the sex industry. You will need to research what kinds of sex toys people want to buy, what they're made of, how they're made, etc. It's especially important to find out what materials are used to create sex toys. You need to know which materials are safe, non-porous, hypoallergenic, and so on. We'll focus on this more a bit later. Now, let's talk about how you should approach designing a sex toy.
How to approach designing a sex toy?
As you already know, the first step to designing a sex toy is coming up with a concept. After that, it's all about finding ways to materialize your idea.
When you start, consider your target audience. Who will be using your toy? Is it meant for couples, women, men or transgender people? Do you want to create a niche-specific toy or a toy that everyone can use? Do you want to create a sex toy that will vibrate to make your experience even more pleasurable? Or maybe go with a solid, vibration-less toy?
Choose wisely, because your approach will likely determine each step on your way to creating a sex toy.
In recent years, BDSM has become especially popular, thanks to the success of the Fifty Shades of Grey franchise. Similarly, sex toys for transgender people are a new addition to the adult market. Even today, there's not many sex toys designed for transgender people.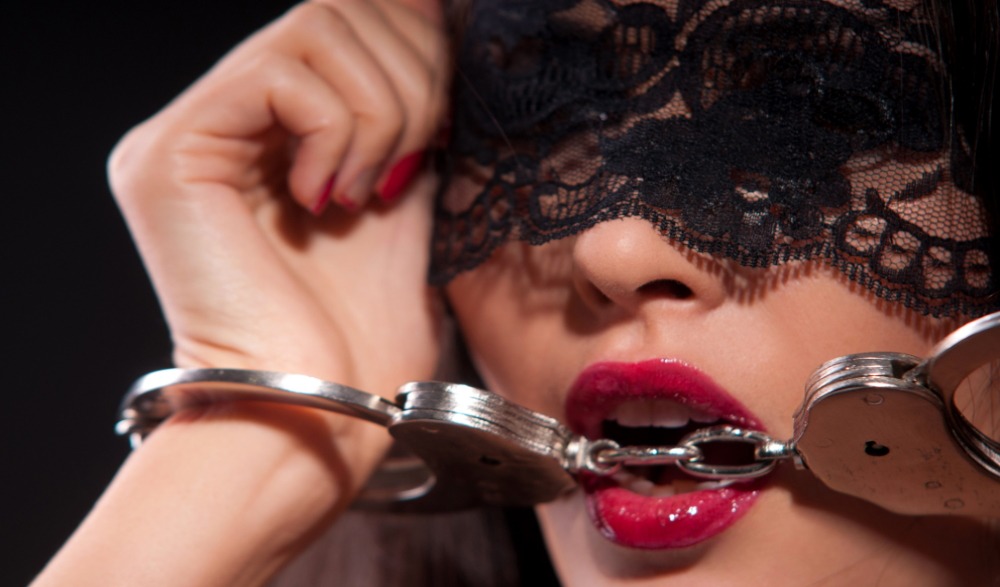 In addition, a lot of transitioning men are not comfortable with their vaginas and don't want to touch their genitals. But they still have sexual needs and desires and that's why a sex toy made specifically for transgender men can be especially lucrative and profitable.
Make it functional
You absolutely need to keep the human anatomy in mind. If you're not at all familiar with the human body, we suggest you study it before you start designing. For example, if you want to design a G-spot dildo, you need to the exact location of the G-spot. You need to know this because you need to decide how long the dildo is going to be and where it's going to be curved so that it can reach the G-spot in the best possible way.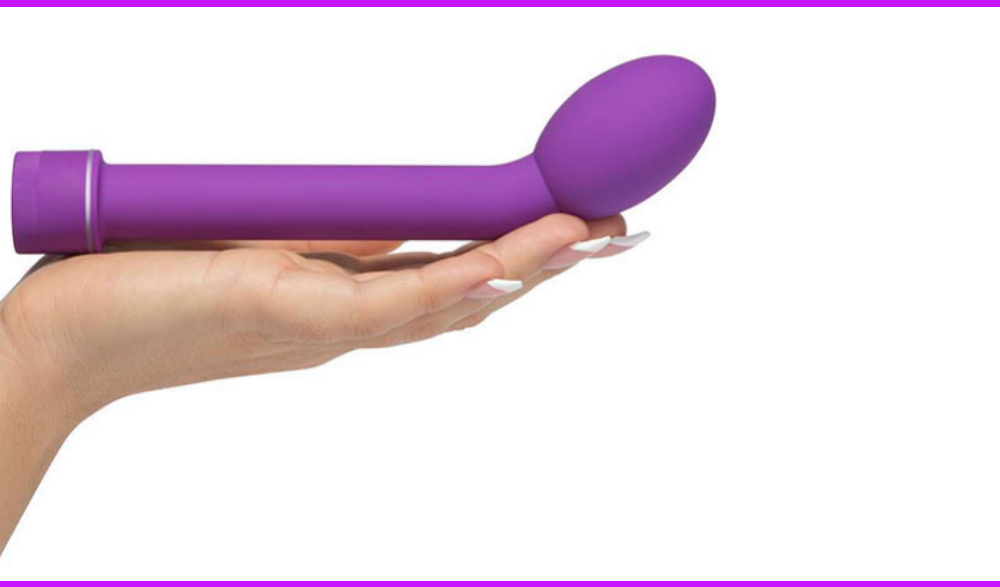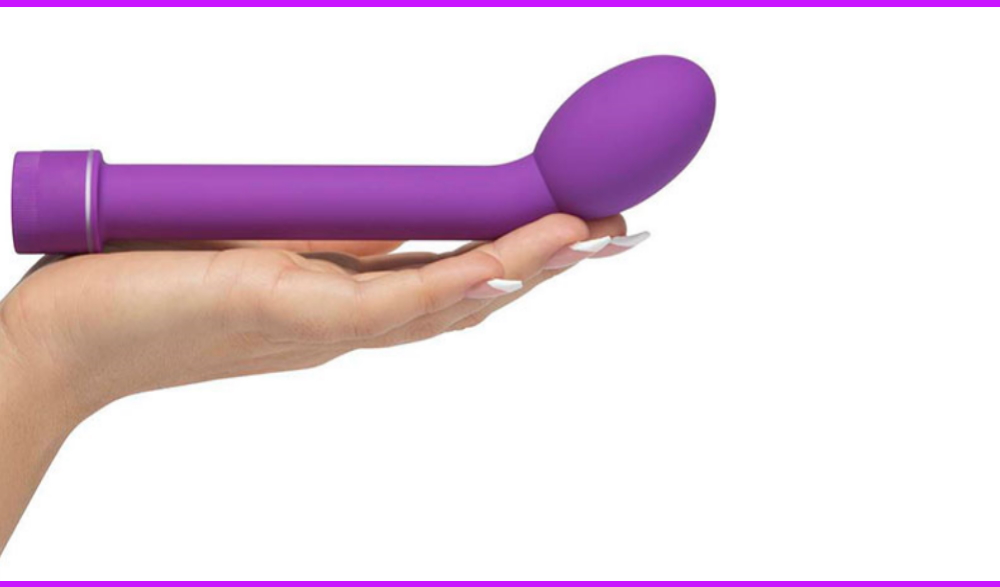 Lately, minimalistic sex toys have started spreading exponentially. Another type of sex toys that is becoming increasingly popular are sex toys that don't look like sex toys.
This means you can get really creative and combine sex toys with fashion or jewelry.
Ever heard of Vesper? It's a vibrator by Crave that doubles as a necklace pendant. And how about Unbound's jewelry/sex toys?
The possibilities here are endless. You can make whatever you want, you can make earrings that double as nipple clamps or bracelets that can also be used as handcuffs.
Even if you decide do create dildos, you can be creative with them as well. Experiment with shapes, sizes, and colors. If you decide to try out vibrating dildos, experiment with different vibration patterns. However, make sure that the dildos are sensitive and don't hurt the user's genitals. If used properly, no dildo should cause pain.
And then there are teledildonics, sex toys that can be controlled from the Internet – perfect for people in long-distance relationships. As you can see, the possibilities for you to express your creativity are endless.
Safety considerations
One of the most important things to keep in mind when designing a sex toy is its safety. First and foremost, you need to be mindful of the materials that you're using. Since sex toys are applied to parts of our bodies that are fairly sensitive, they need to be made out of materials that are safe, to avoid potential health hazards.
Porous and non-porous sex toy materials
Sex toy materials are generally divided into two categories: porous and non-porous. Porous sex toys are usually softer and squishier than non-porous ones. They're mostly made from jelly rubbers and chemical-laden plastics. They're cheaper, but less safe than non-porous materials.
The problem with them is that you can never completely sanitize them. They can trap dirt and bacteria and if used without condoms, they can give people bacterial or yeast infections. What's worse, they can even cause an outbreak of a pre-existing STI as well as spread infections and STIs between partners.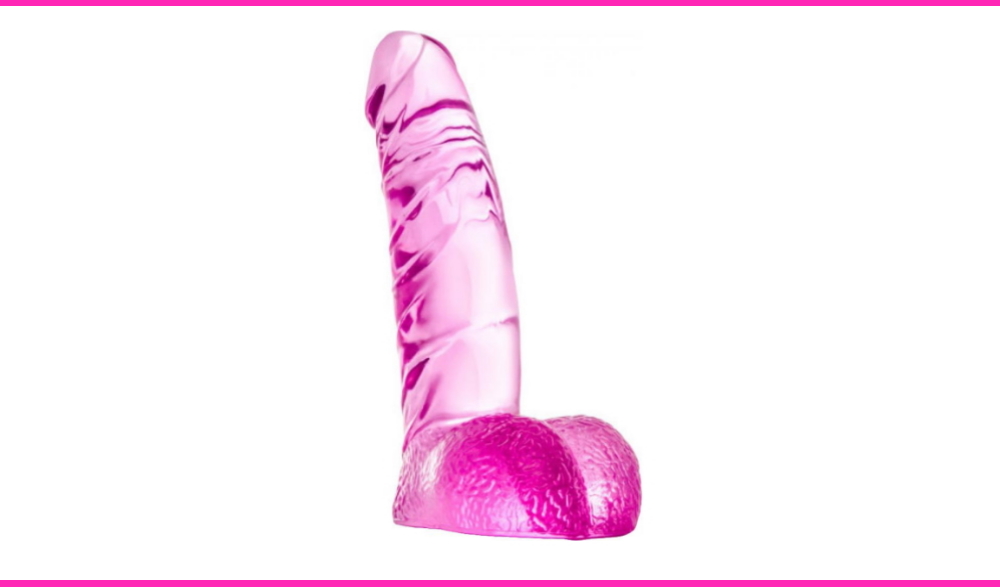 Non-porous materials are much safer and boast better quality, but they also tend be a bit more expensive. On the other hand, they don't trap dirt and bacteria and they are easier to sanitize. Non-porous materials are usually hard, like glass, metal, and wood.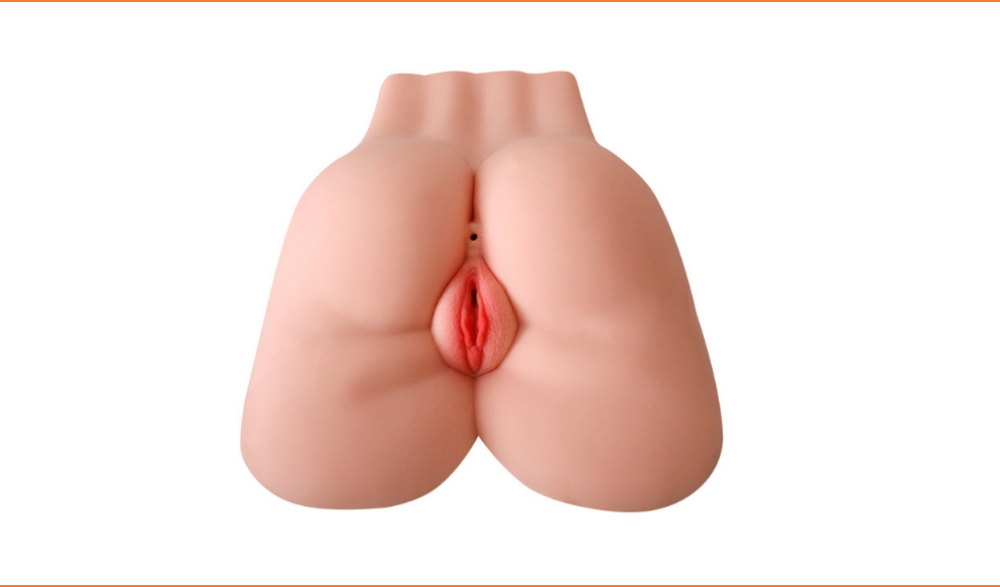 However, silicone is also a non-porous material. Silicon can be pretty soft, unlike other non-porous materials, which is why it's a favorite among the safe sex toy materials.
One more thing to be aware of are the phthalates that most non-porous materials contain. Phthalates are chemical compounds that are added to plastics to bind them and make them more flexible. However, they can also be extremely dangerous to people's health. In fact, since 2008, it's forbidden to use phthalates in children's toys.
Phthalates are known endocrine disruptors, which means that they can disrupt your entire endocrine system. Furthermore, they've also been linked to cancer, specifically breast cancer, type 2 diabetes, male fertility issues, behavior issues, and so on. We advise you to stay clear of phthalates.
Recommended sex toy materials
Now that you know the basics, let's take a look at some of the most commonly used sex toy materials. The best possible material you can use is, as we already said, silicone. Silicone is a medical-grade, non-porous, hypoallergenic, latex-free and phthalate-free material.
Furthermore, a toy made from silicone can be sterilized by simply being boiled. Aside from that, it's arguably the best material when it comes to the sensation that it leaves. It feels silky and smooth, it has no smell and it also transfers vibrations.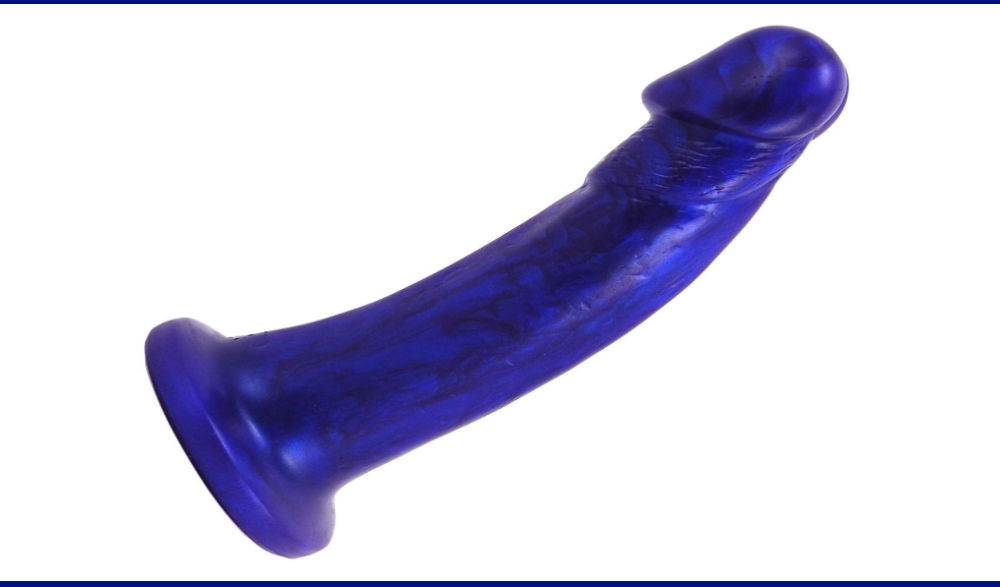 Another safe, non-porous material that you can use is . It's just as safe as silicone but it's a bit cheaper. It's easy to clean and it feels smooth, but it doesn't transfer vibrations as well as silicone – they can be a bit intense with these toys.
You may also go down the ceramic/porcelain route. This non-toxic material and toys from this material can be made hollow or solid. 
The main advantage of porcelain sex toys lies in the fact that they can be gently warmed or cooled before use. This way, temperature stimulation can improve your orgasms and provide ongoing thrills during use. 
In addition to that, porcelain and ceramic toys can create larger profit margins, as they're a bit more luxurious compared to silicone. However, the downside of porcelain toys is the fact that they can easily break if dropped on floor. This means that you may have to provide refunds to customers who aren't particularly careful in their happy hour.
Other materials that you can use are glass and wood. Glass toys look especially amazing, they're easy to clean, and most importantly, they're completely safe. The same goes for metal – sex toys are usually made from stainless steel or aluminium, but they can also be made from silver and gold.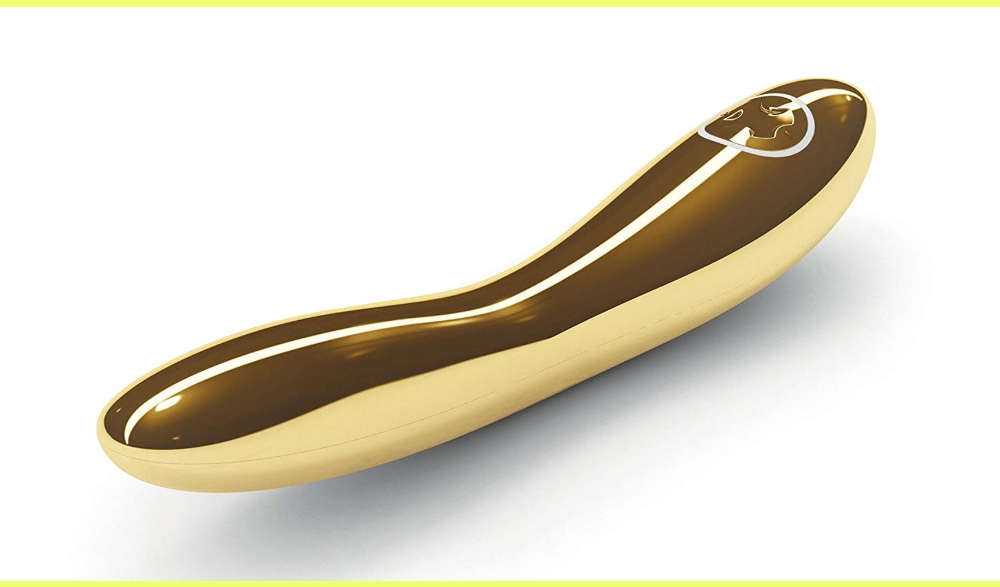 Manufacturers that make cheap sex toys often use a combination of elastomer and thermoplastic rubber. These toys are made to resemble silicone sex toys, but they're not as safe.
The material that you should choose depends on your design, the toy's use and its manufacturing process. Again, we advise that you stick to the safest materials to avoid risking your customers' health.
Test your toy
If you're making a sex toy that has a battery or a motor in it, you'll need to do some safety testing. This is important because you absolutely need to make sure that your toy doesn't heat up or pass current to the user. It's a good idea to do Process Failure Mode and Effects Analysis (PFMEA). This is a testing method that is used to see how a device will be used and how it could fail.
This method is used in the early development stages and it will allow you to detect any issues that your toy may have. This includes testing the material, its function, how it reacts with the environment, and how man-made mistakes interfere with its functioning.
When conducting PFMEA, there are four phases that you should cover: severity, occurrence, detection, and RPN (risk priority number). We won't get too much into how to conduct this analysis since that is not the theme of this article. PFMEA is simply too complicated for us to explain it briefly.
If you want to analyze your sex toy, you can use this guide.
Prototyping your design
Whatever you decide to design, you'll need to sketch it either on paper or in digital form. It's generally preferable to make a digital model with the programs that we've mentioned before (Solidworks, AutoCAD, etc.). This way, you will be able to show all the details of the toy from each side.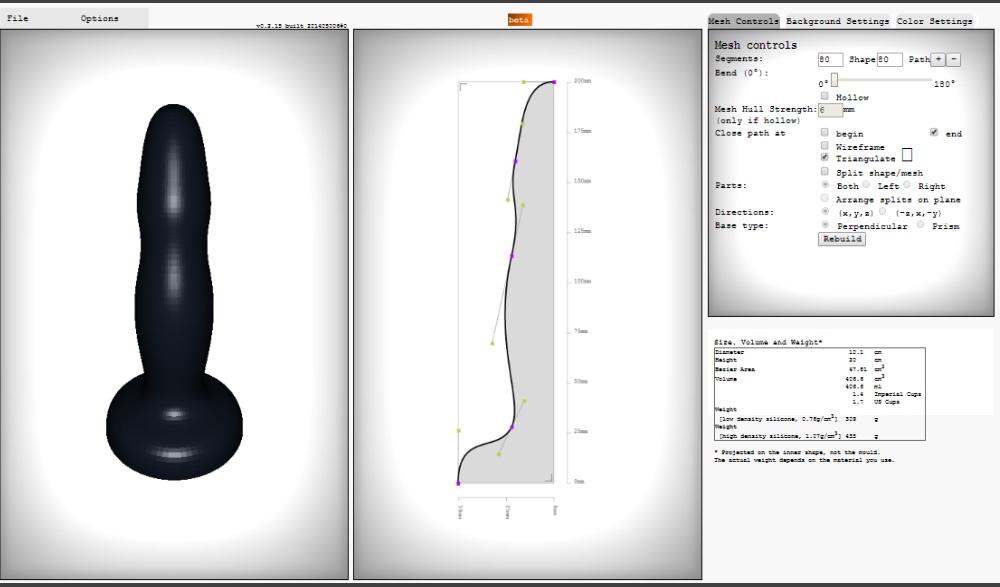 Make sure to create at least 10 or 20 prototypes so that you can send them out for user testing. We'll talk more about this in the section that covers user testing. Right now, let's see how you can make your own prototype.
If you're making a dildo, you can skip all this and use the website called Dildo Generator. There, you will be able to fully design your toy, download it and print it on your 3D printer.
After that, you need to make a prototype. There are a few different ways you can do this. How you do it depends on what kind of sex toy you're making. Let's say you're making a dildo. If you're artistic, you can try to sculpt it from either wax or clay. Sculpting will allow you to show all the intricate details and make the dildo extremely realistic.
The other way to make a prototype is to simply 3D print it. This is probably the best way for most people, as most people are not sculptors. If you have a 3D printer at home, you should be able to do this yourself.
If you have trouble doing it yourself, you shouldn't worry too much. This online store will print out your mold and send it to you. After you receive the mold, all you have to do is fill it with the toy material, and let it cool and harden. And that's it.
However, be aware that this only works with dildos.
User testing
You really can't make a great sex toy without user testing. In fact, this is arguably the most important phase of the entire design process. User testing allows you to get valuable feedback and improve your product to correct any flaws that it might have.
User testing for sex toys is different than for most other products. With other products, such as computer keyboards, chairs, or kitchen utensils, you can just get a bunch of people together in a room and ask them to test out the products. But not with sex toys – these can only be tested in complete privacy.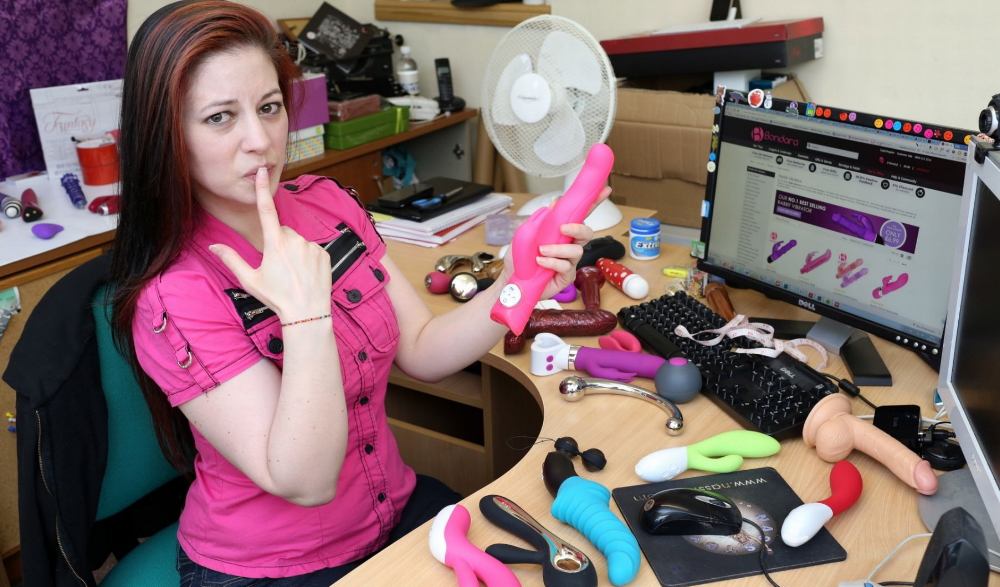 So who could you ask to test out your sex toys? Well, our advice is to try to get some cam girls, porn stars, and/or sex bloggers to test them. You'll probably have the most luck with sex bloggers whose specialize in sex toy reviews and their feedback will be of great value to you. But there's no reason why cam girls and porn stars wouldn't do it too. Besides, it never hurts to ask.
Alternatively, you can gather your friends and ask them to review the sex toy as well. Make sure to ask them for complete honesty.
After you receive feedback from testers, you will need to adjust your design in accordance with the user reviews. After you make the changes, you'll need to make a new batch of prototypes and send them out for a new round of testing. Don't be afraid to send out prototypes as many times as necessary in order to perfect your sex toy.
How to find funding for your sex toy
Before you venture into any kind of business, one of the main things you need to consider are the finances.
Earlier, we've mentioned four different ways that you can start making sex toys. For the first two – submitting your design to a sex toy manufacturer and entering Lovehoney's contest – you don't need any funding.
But for the other two – 3D printing and becoming a professional sex toy designer and mass-producing it – you will need financial support to get started. With 3D printing, you could perhaps finance everything yourself. 3D printers these days are not that expensive and you can find a decent one for $500 to $1,000.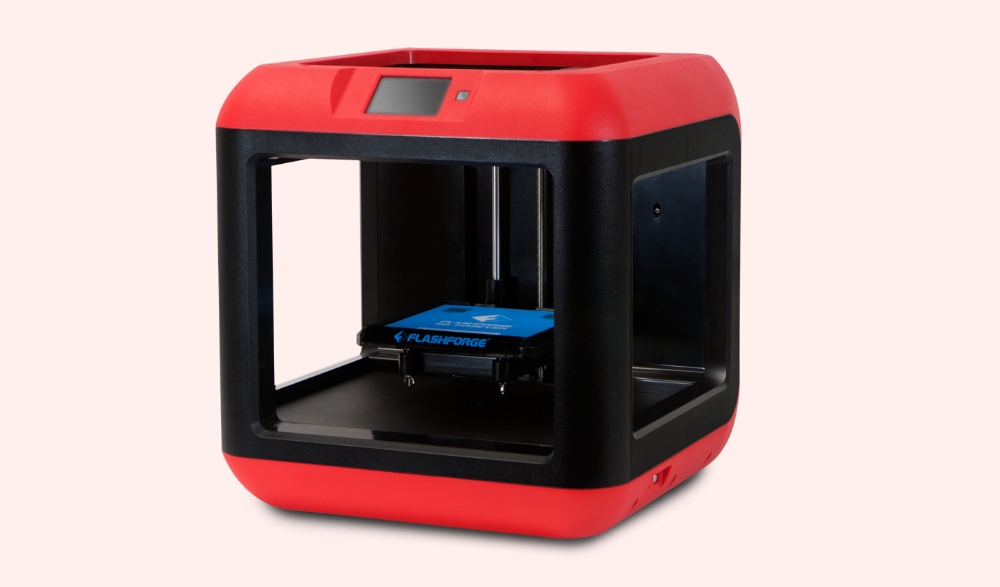 Aside from this, you'll need to buy the raw materials. If you plan to use silicone, a 16 lbs gallon of Dragon Skin silicone will cost you around $200.
If you want to get into mass production, you'll probably need help with the funding. There are numerous instances of people starting crowdfunding campaigns to help them start their own sex toy company. This is certainly one of the most convenient ways to find funding.
Just a few years ago, a sex toy start-up called Dame Products launched a crowdfunding campaign on IndieGoGo to find funding for their new product – Eva, the first truly wearable couples' vibrator. Their goal was to raise $200,000, but they ended up raising $862,817!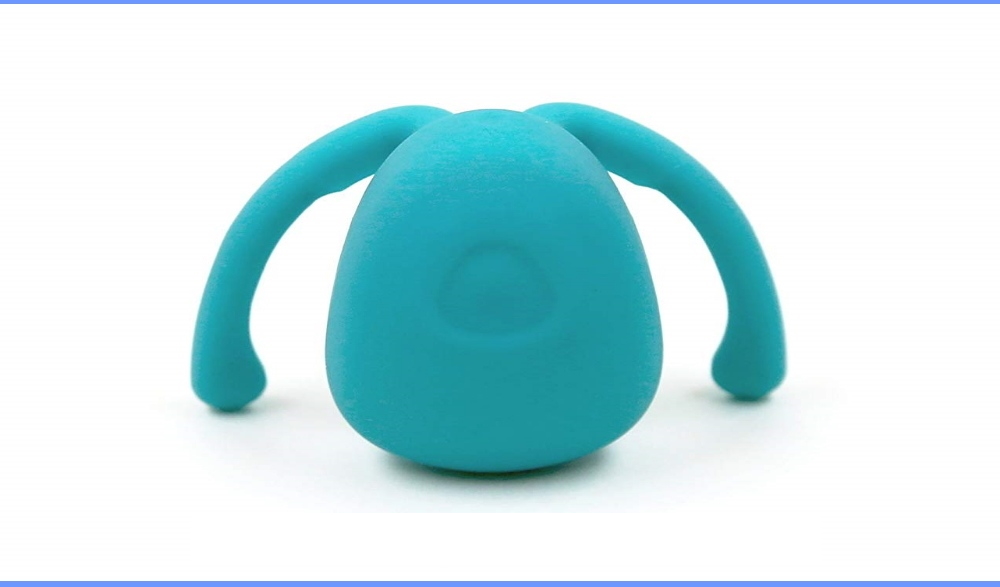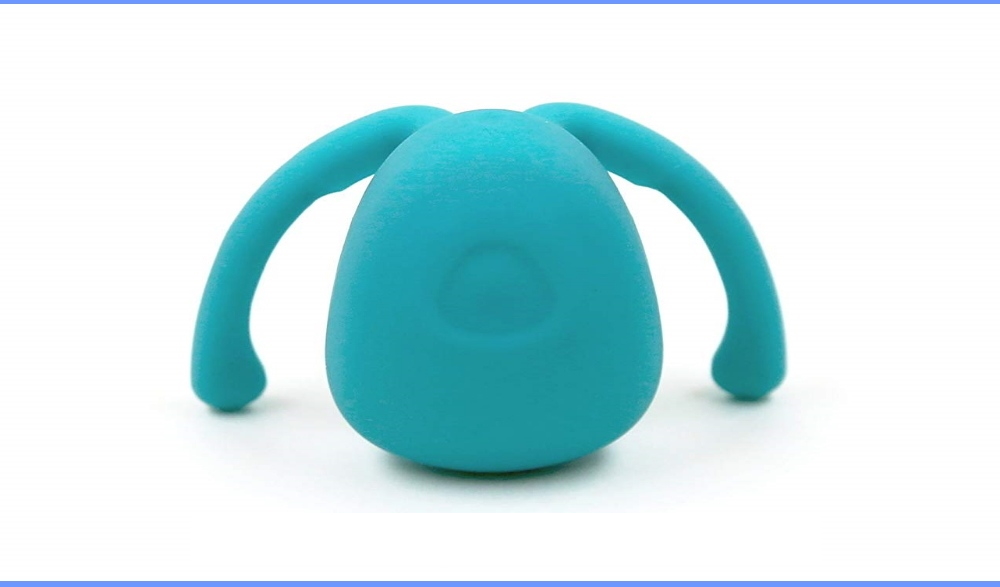 You too can follow their example. However, make sure to come up with a great idea and present it in a way that's sensual, appealing, but not sleazy.
One more way to find funding is to look for an investor. But we need to warn you – this wont be easy. People tend to be squeamish at the very mention of sex or sex toys. Furthermore, they tend to put the sex toy industry in the same basket as the porn industry. This makes them back away from having anything to do with it.
With that in mind, you can try to find an investor for your sex toy start-up anyway. The best way to look for an investor is to look for angel investors. The best website for that is AngelList.
Furthermore, you can also try peer-to-peer lending using platforms like Upstart, Lending Club, or Funding Circle. You won't get as much money as you would from an angel investor this way, but it's a good place to start. Of course, you can definitely combine all three of these ways to get funding to gather as much money as possible.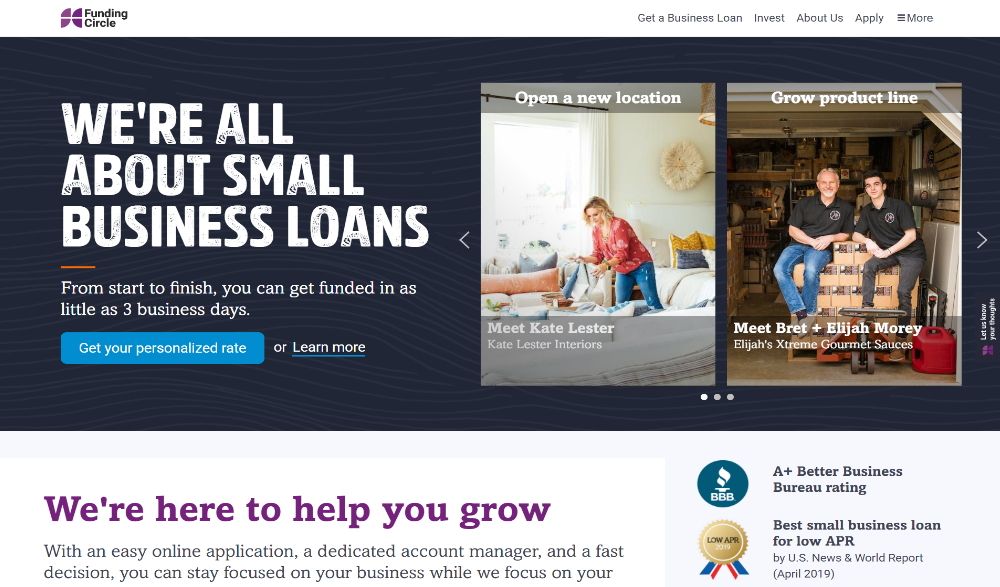 If you'd prefer not to loan any money, you can try bootstrapping. Bootstrapping means financing your project yourself by scraping together all your personal funds. This includes your savings account(s), credit cards, and any home equity, if you have any. This saves you from having to pay off loans later on. But it's only worth it if you have enough to get your sex toy business started.
How to actually turn your ideas into reality?
Now that you've designed and sketched out your sex toy, made the prototype, and gathered the money for its production, it's time to start producing the goods. You remember the four ways of making your sex toy that we've mentioned? The first one was to submit your design to a sex toy manufacturer and the second to enter Lovehoney's competition.
If you opt for either of these, you won't have to worry about production, so you can skip this section of our article. However, if you choose to 3D print the toy or mass produce it, then you you will want to continue reading.
3D printing your sex toys at home
3D printing is definitely simpler and much more convenient than mass producing as you can easily do it yourself. You already know what you need for this – a 3D printer and some silicone (or whatever other material you choose to use).
Now there are two ways you can 3D print a sex toy. The first one is pretty straightforward – you print the sex toy directly. The other option is to print, not the sex toy itself, but a mold for it, though this is only possible if you'll be making it from silicone.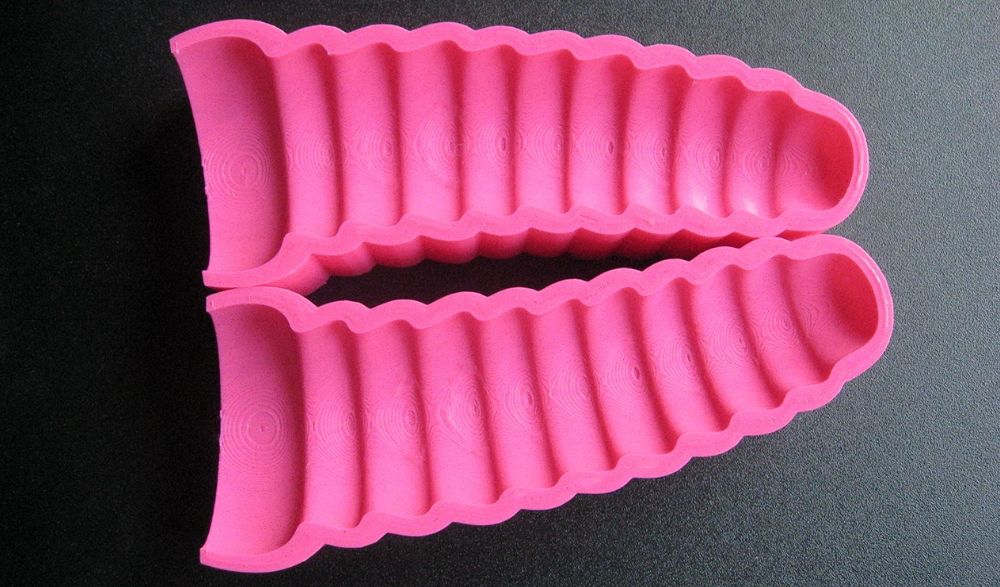 What you'll do is print a mold for the sex toy, probably in two parts, put together those two parts and then fill the mold with silicone. Since silicone is translucent, you'll have to add some coloring (silicone pigment) to it. You can add a flesh or any other color – this completely depends on your design. Once you've filled the mold with silicone, you just have to wait a few hours for it to dry and harden. When it does, just take apart the mold, and you'll have your sex toy.
Each of these two ways is equally good for making sex toys, so which one you choose is up to your personal preference.
Finding a manufacturer to make your sex toys
3D printing is great for you if you want to open a small sex toy store and taking custom orders. But if you want to start a large sex toy shop, this won't really do for you. You will need to find a factory that's going to produce large quantities of toys. Now, keep in mind that you can only do this if you have a lot of ideas for different kinds of sex toys.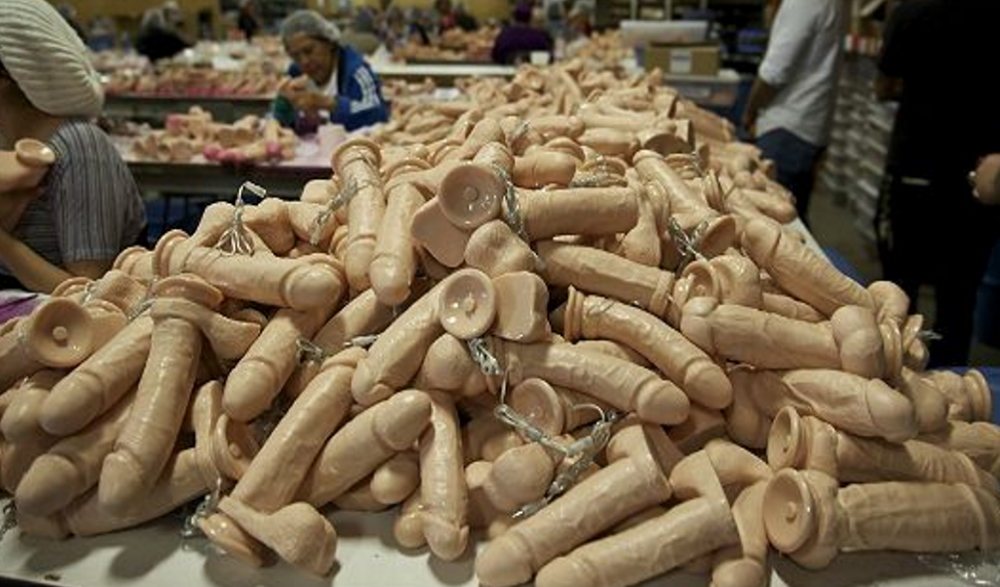 Alternatively, you can also resell or dropship other people's sex toy designs and also sell your own at your sex toy store. You can even choose to resell or dropship lower-quality sex toys, while making higher-quality toys and marketing them in your sex toy shop as premium toys. This will allow you to sell your designs at a higher price than those you'll be reselling.
But let's leave that for now and focus on how will you find a manufacturer. This can be quite a challenging and lengthy process. It's not that easy to find a manufacturer that you'll like working with and that will produce high-quality toys for the fairest possible price.
First, you'll have to decide whether to opt for a domestic or overseas supplier. A lot of people choose to go for an overseas manufacturer, mainly because of the cheaper production costs. Asian countries such as China or Taiwan are the most popular choices. However, both domestic and overseas manufacturers have their pros and cons.
With domestic manufacturers, all communication will be easy, since there's no language barrier. Aside from this, the shipping will be faster. Furthermore, products made in North America tend to have a higher appeal among buyers, especially sex toy buyers. But on the other hand, the manufacturing costs will be higher, as these manufacturers generally have higher labor standards and manufacturing quality.
With overseas manufacturers, production costs will be considerably lower. But not just that, with overseas manufacturers, you'll have a lot of them to choose from. However, sex toys marked Made in China usually don't sound as appealing to customers and they can be perceived as being lower in quality compared to domestically produced sex toys. You'll also have to deal with longer shipping times.
The choice is ultimately up to you and it depends greatly on how much money you have available to you. But keep in mind that when it comes to sex toy manufacturers, you'll have much more luck looking overseas.
Once you've chosen whether to go with domestic or overseas manufacturers, it's time to start looking for the best deal. You may think that this will be hard, but it's actually one of the easiest parts of the entire sex toy production process, thanks to the Internet. Here's a list of the best directories that you can browse to find a manufacturer for your sex toy: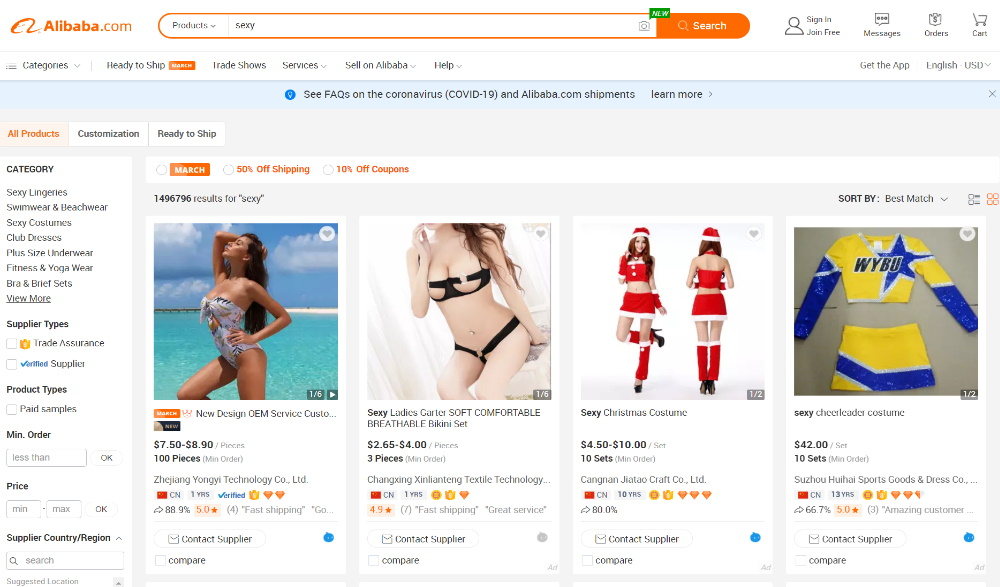 When you decide on the manufacturer, it's time to approach them for negotiations. If you're new to this sort of thing, you probably have no idea how to negotiate a deal. That's where we come in to help.
There are a few important questions that you need to ask your potential manufacturers, aside from the production costs.
MOQ or minimum order quantity – this is one of the most important questions. You need to make sure that their MOQ works for you and that you can afford to order a certain amount of products.
Sample pricing – Be sure to ask them what their sample pricing is, as you'll definitely want to check out what they made before making a mass order.
Production pricing – This is probably the question that you're mostly wondering about. Ask them about product pricing for different quantities and check if they give discounts for higher quantities.
Turnaround time – Ask the manufacturer upfront about their turnaround time, i.e. how long will it take for your sex toys to be made. The turnaround time is usually between 70 and 90 days, depending on the quantity your order.
Payment terms – Last but not least, ask them about their payment terms – how much do you have to pay upfront, and how much after you get the products. Some manufacturers may ask you to pay the full price upfront. We suggest you to avoid these manufacturers, as you can't really be sure if they're legit and if your products will actually be delivered.
When sending emails to potential manufacturers, especially ones that are overseas, make sure to write short emails. Be clear and concise and spell-check your email – you don't want to risk looking unprofessional. Steer clear of long emails when it comes to the first contact with the manufacturer. It's also a good idea to number your questions. This way, the email will look neat and it will be easier for the manufacturer to answer each question.
When you make a deal with a manufacturer, they will ask you to send them the prototypes of your product and products. They'll usually want one or two to use as reference when making your sex toy(s). Aside from the prototype, send them a detailed drawing with all of the product specifications. This can include: size (height, width, etc.), colors, materials, and so on.
It would also be smart to study the US import/export regulations. You can read about that here. It's important to be informed about these regulations so as to avoid any unexpected penalties or fines.
After this, the manufacturer will create a sample and send it to you. You then see if it looks how you want it to look and write down any corrections that you want to be made. When you finally get a satisfying sample of your sex toy, it's time to place the full order.
Now, we've already said that you shouldn't trust manufacturers that require you to pay the full price right away. Most of the time, the payment terms will look something like this: you pay 30 percent right away, another 30 percent when your products are on the boat and on the way, and the remaining 40 percent when you receive the goods.
Where you can sell your sex toys
While your sex toys are being made in the factory, you have some time to deal with setting up your online sex toy store. You have a few options here as well. There are a few websites where you can set up your online store or profile. All of the websites listed below are good options and all of them will allow you to sell sex toys: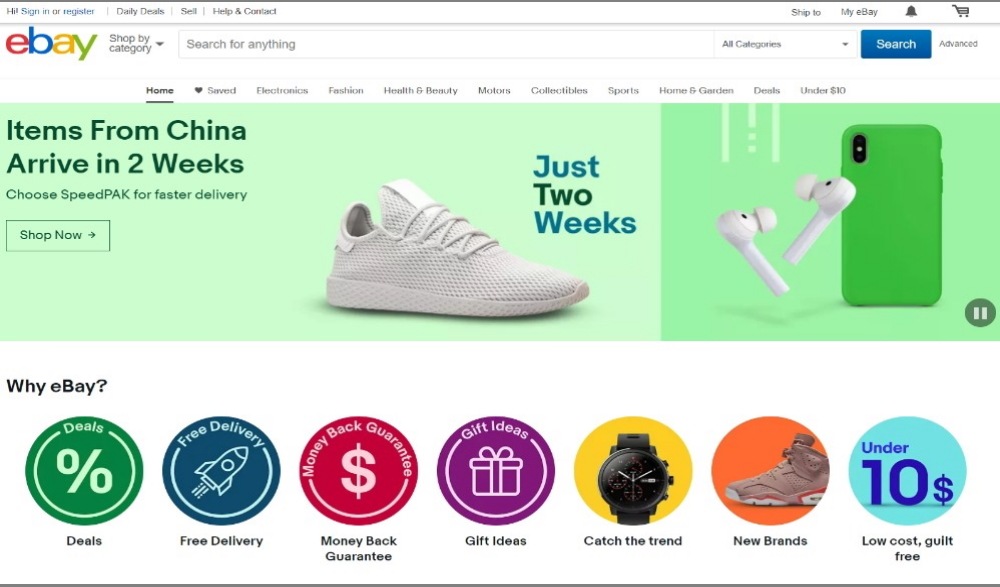 Aside from using these online store platforms, you can also set up your own website. If you want to learn how to do that, check out our article here, sections 4, 5, and 6. In it, you'll find out how to find a hosting provider, set up your website, as well as advertise it.
This concludes our extensive guide on how to make a sex toy and sell them online. As you can see, you have a lot of options so you should definitely think this through.
Whatever you choose, we wish you success and hope we've been able to help you learn everything you need to know before you start designing sex toys. If you have a specific sex toy in mind, you can check our guide on making vibrators or dildos.
Additionally, if you'd like to get into the sex toys business but don't really have a knack for designing, check out this article. In it, you'll see how you can sell sex toys without having to design your own products.
If you just want to have a bit of fun with sex toys, you can also purchase them online. In that case, AdultsCare is the best shop to buy from. Check their website for premium but affordable sex toys and explore their wide offer of incredible articles.