What's the first thing you think of when you hear the phrase sex doll? Most people visualize an inflatable toy that might resemble a woman if you don't look at it for too long. It might also feel like one if you refrain from touching it. However, sex dolls have come a long way from those simple blow-up dolls we all know and remember.
Today's sex dolls are hyper-realistic, and they come in all shapes and sizes, from life-size, to mini or torso sex doll items – you can find whatever your heart desires. That is possible thanks to the manufacturing processes and materials that go above and beyond to recreate the feel of natural human skin. Of course, all of that comes at a price, and it is rarely a low one.
If you are looking for the perfect sex doll to fulfill all your fantasies, keep reading. We will list the ten best sex dolls below, going through all the features that make them realistic. From implanted hair and full-body heating to touch-sensitive sound and AI: these are the best sex dolls that will rock your world.
Why Should You Get a Sex Doll?
A sex doll can be a great investment for various reasons. For example, suppose you've been single for a long time and want the relationship experience, but without unnecessary drama and an overly long getting-to-know-each-other stage. In that case, a sex doll might be a perfect choice.
A sex doll is also the best solution if you don't have time to find an escort or if VR porn just doesn't cut it for you. Likewise, a sex doll can be just what you need if you have specific fantasies and want to live them out freely and with no judgment. Fetish sex dolls are a perfect way to make all your fantasies come to life.
The Best Sex Dolls: Our Picks
As we have already mentioned, all the dolls on our list are highly realistic in both appearance and feel. They are also customizable, meaning that you can choose how they look and which additional features they come with. However, keep in mind that customization will also result in a higher price.
Luckily, most sex shops offer great payment options and allow you to pay for your doll in installments. That way, you can make this investment affordable and reasonable. We made sure all our picks come with payment plans like these, so you have nothing to worry about.
With all of that out of the way, here are the 10 best sex dolls on the market.
Rhoda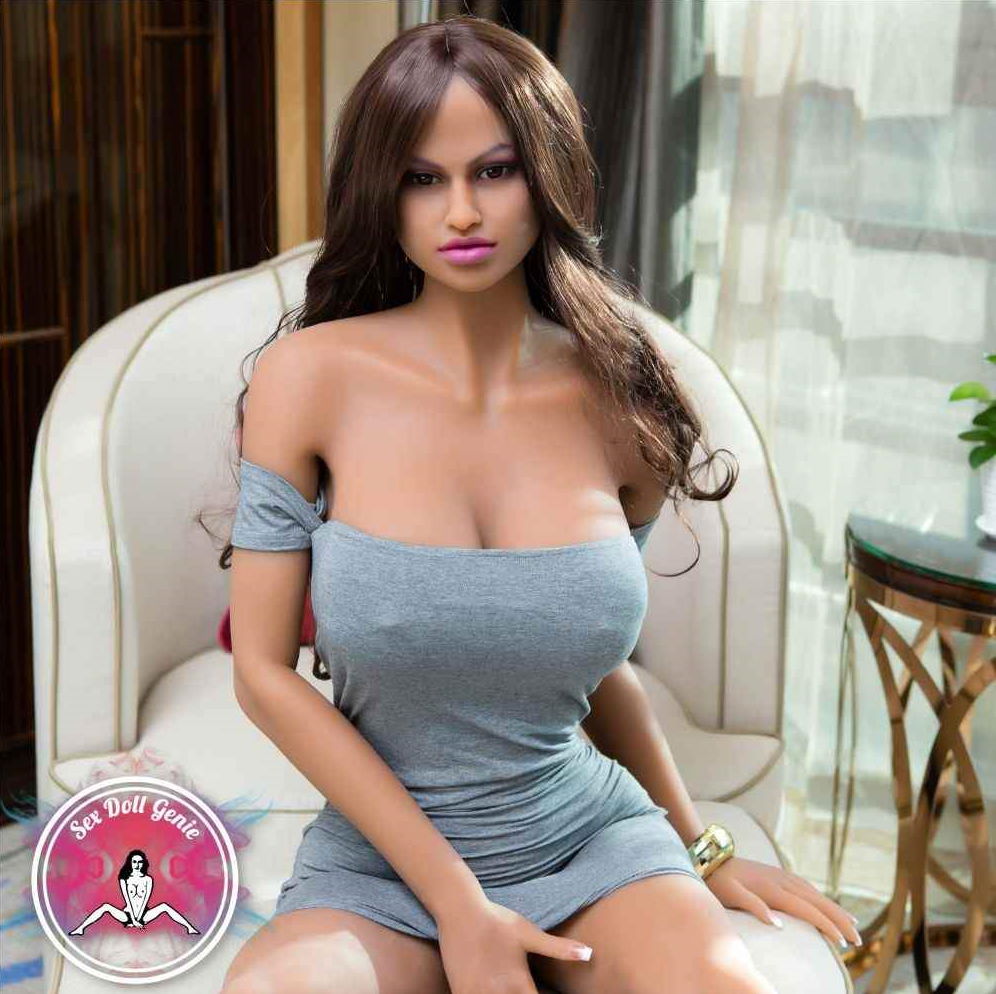 Rhoda is one of the cheaper options, coming in at $1,509. It is 5' 4" tall with beautiful F cups. You can choose between 100 different head styles, and there is truly something for everyone. The doll is made of TPE, but you have the option of selecting a silicone head, making the entire package even more realistic.
Though you can customize everything when it comes to esthetics, including eye color, skin tone, and breast size, this doll does not have as many options for customization as some of our other picks. The only thing you can customize beyond what we mentioned is whether the doll will have a fixed or removable vagina and whether it will have a body-heating option.
However, this doll is an excellent pick if you are looking for your first sex doll without really having anything specific in mind. It won't drain your budget, and it will ensure you never feel lonely again.
Pros:
Less pricey than our other picks
Full-body heating option
Option to pay extra for a silicone head
Great customization options when it comes to the doll's appearance
Cons:
Less realistic because it's made of TPE
Not many customization options beyond looks
Matilda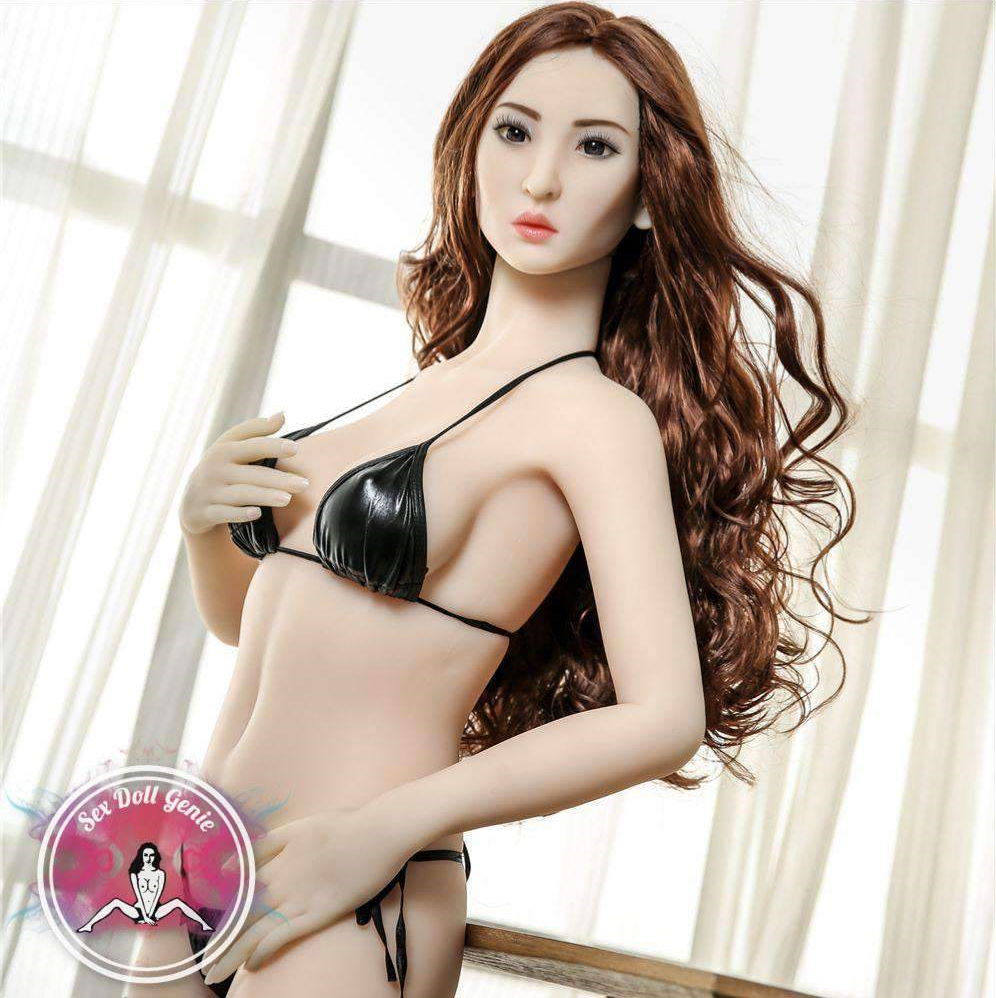 This doll is 4' 5'' and it is the perfect choice if you are into petite girls. It looks gentle and innocent, but your time with her can be anything but. Matilda comes with a vast array of customization options, from the basics like her face and skin tone to the specifics such as areola size and pubic hair.
A big downside of this doll, however, is the fact that it doesn't come with a full-body heating option. So, being with her might not feel as natural as it would with some others on this list.
The price is still affordable, although not as much as Rhoda's. This doll can be yours for $1,755, and you can separate this sum into monthly installments so that you can make things easier on your budget.
Pros:
Petite and gentle-looking
Great set of customization options
Good price-quality ratio
Cons:
No full-body heating option
No silicone options
Alia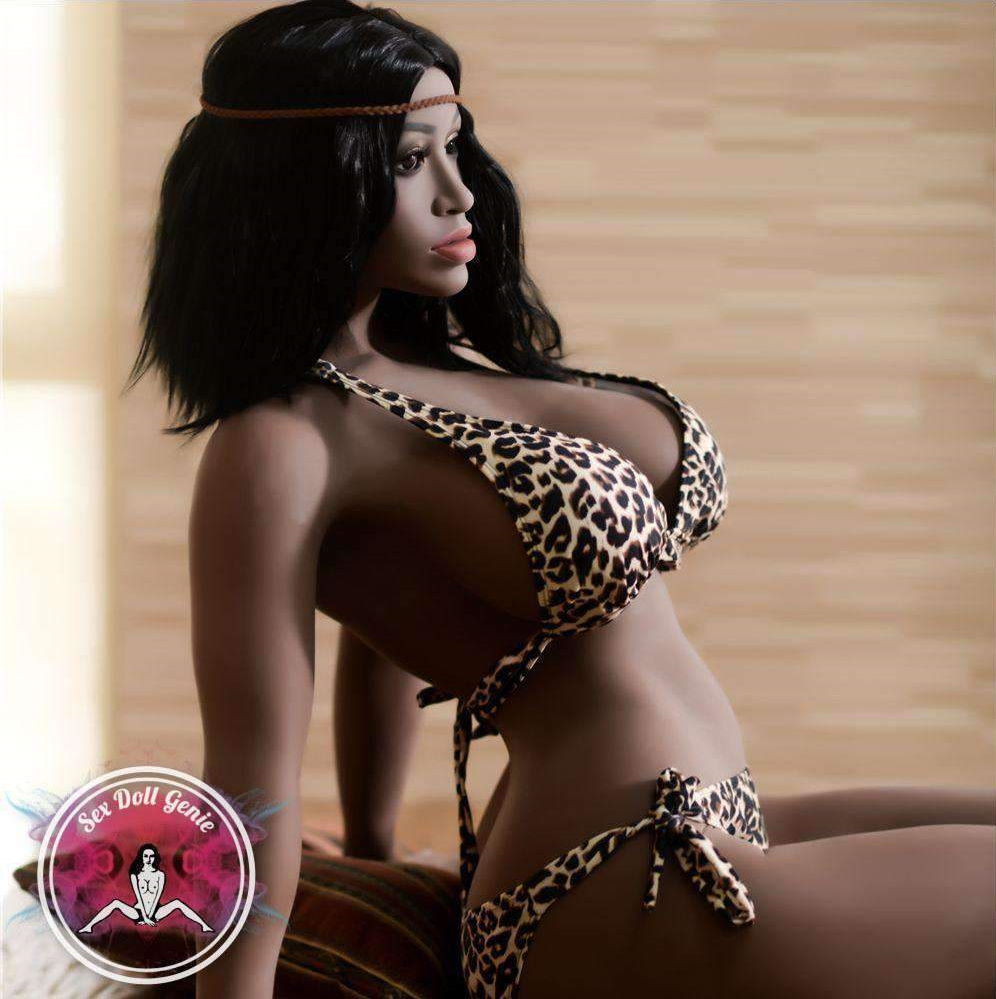 Have you ever fantasized about spending some alone time with a wild and exotic ebony babe? If your answer is yes, then Alia is the perfect choice for you. This doll is 5' 2'' tall and has gorgeous H-cup breasts. Of course, you can also customize the breast type (full or hollow), so you get the best experience.
As with the previous doll on our list, Alia does not come with a full-body heating option. However, all her other features that you can customize ensure the doll is as realistic as the format and material allow.
Alia is one of the pricier options on this list. You will have to pay $2,310 for the pleasure of her company. However, you can do so in monthly installments, as we already mentioned.
Pros:
Great set of customizable features
The best choice of all ebony dolls
Cons:
No full-body heating opinion
TPE only
Bettie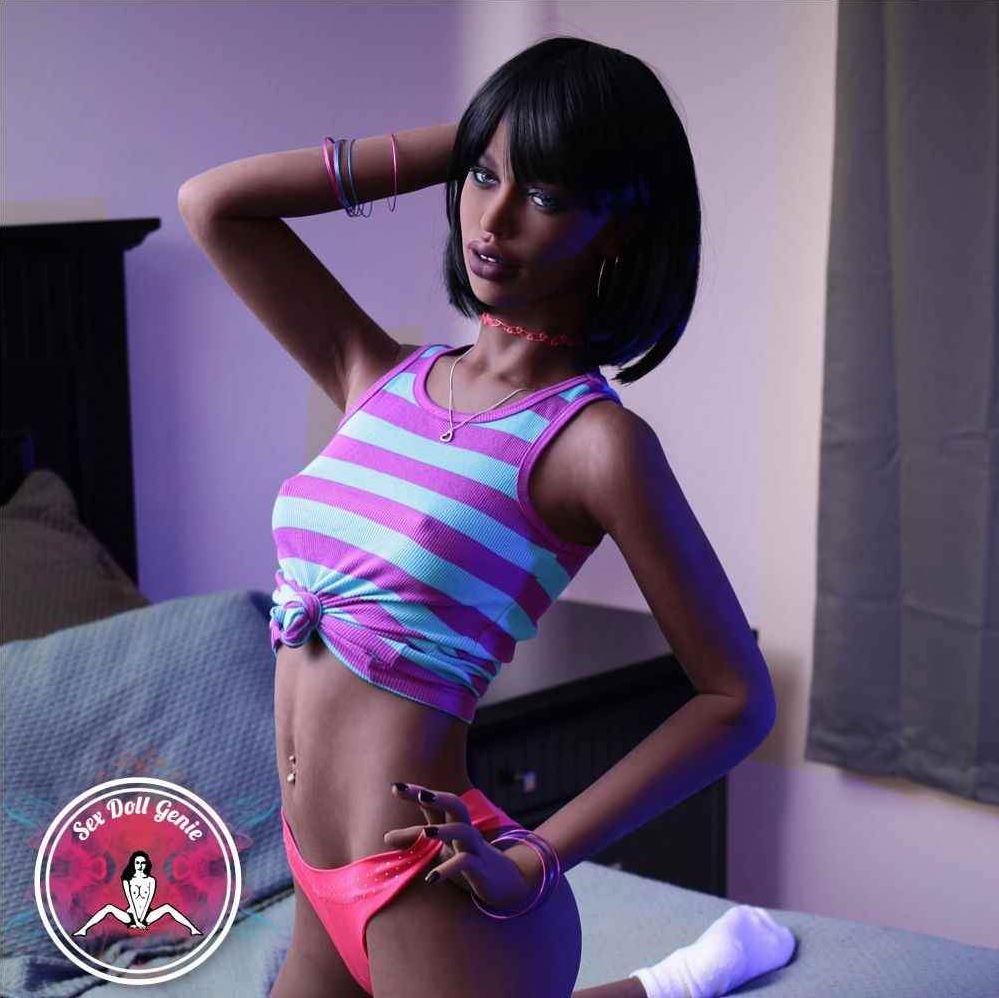 If you are into ebony girls but want something a bit more petite than our third choice, we suggest going for Bettie. This gorgeous doll stands at 5' 4'' and weighs around 30 kg. The innovative skeleton design ensures you can take this doll in any position imaginable while still maintaining the realistic feel of being with an actual woman.
Unfortunately, the range of available accessories for this doll isn't as varied as with our other choices. Most of them boil down to picking between different skin tones and eye and hair colors. It has no full-body heating option, either.
The price is similar to some of our previous models: $2,000.
Pros:
Excellent choice for lovers of petite ebony women
Customizable aesthetics
Cons:
TPE only
No full-body heating option
Not many accessories available
Jaslyn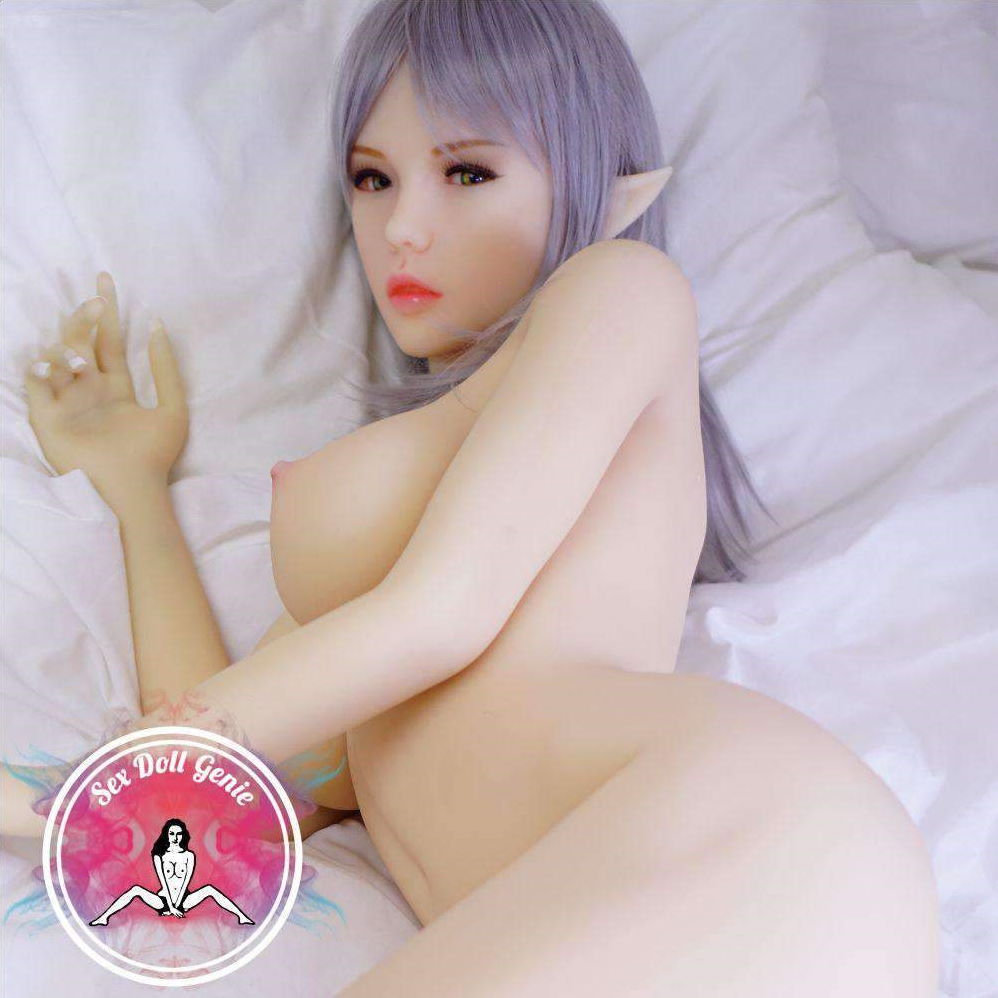 This doll takes the word fantasy to a whole new level. Jaslyn resembles a naughty little elf, starting from her delicate pointy ears all the way to her pale complexion. With her, you'll be able to travel to fantastic realms and have the time of your life without ever leaving your home.
Jaslyn is 5' 0'' with beautiful D cups, and she weighs around 30 kg. Her default look is gorgeous doe dark eyes and a silver vixen hairstyle. Of course, you can customize these to create the doll you have pictured in your head. The best thing is, all of these customization options are free, so you can truly get the best out of this doll.
With Jaslyn, you can enjoy every position from your wildest fantasies, and oral and anal sex are also possible. The hyper-realistic materials used in its production ensure you get to feel exactly as you would with a regular woman, if not better.
Considering all the features and the fantastical allure of the doll, its price is quite reasonable. You can get it for $2,450.
Pros:
Great for fantasy lovers
Amazing range of free customizable options
Cons:
Not many accessories available
No full-body heating
Athena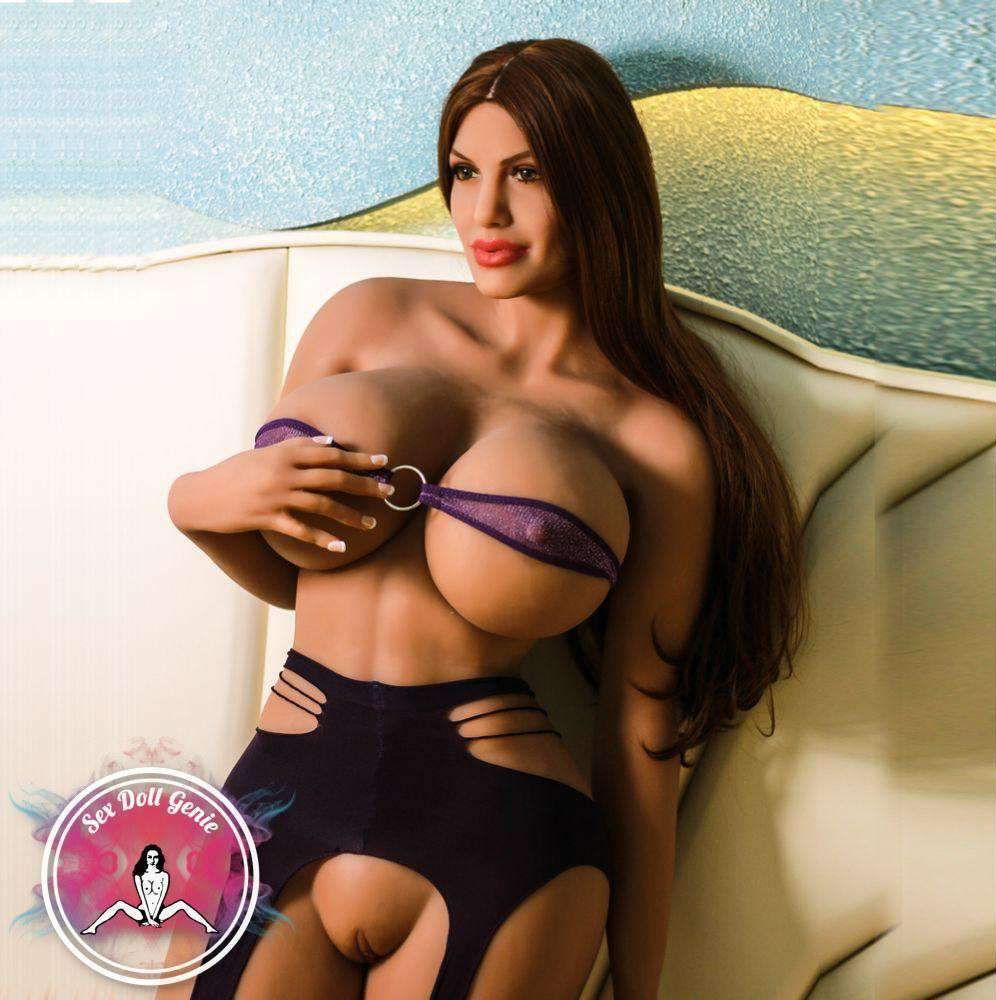 If you ask us, there's nothing quite as appealing as a tall busty woman you can spend some quality time with. If that is your type, then you need to check out Athena. She's 5' 9'' and weighs just a little over 52 kg. With her gorgeous face and breathtaking M cups, you won't have to dream about what it would be like to be with a mature woman anymore.
This model comes with a significant number of customization options. In addition, you can also choose between a decent number of accessories, including random outfits, penis inserts, and USB heating wands.
The doll is quite affordable as well, all things considered. You can enjoy her for $2,110.
Pros:
A great pick for mature women lovers
A good number of customizable options
Decent selection of accessories
Cons:
No full-body heating option
Shilah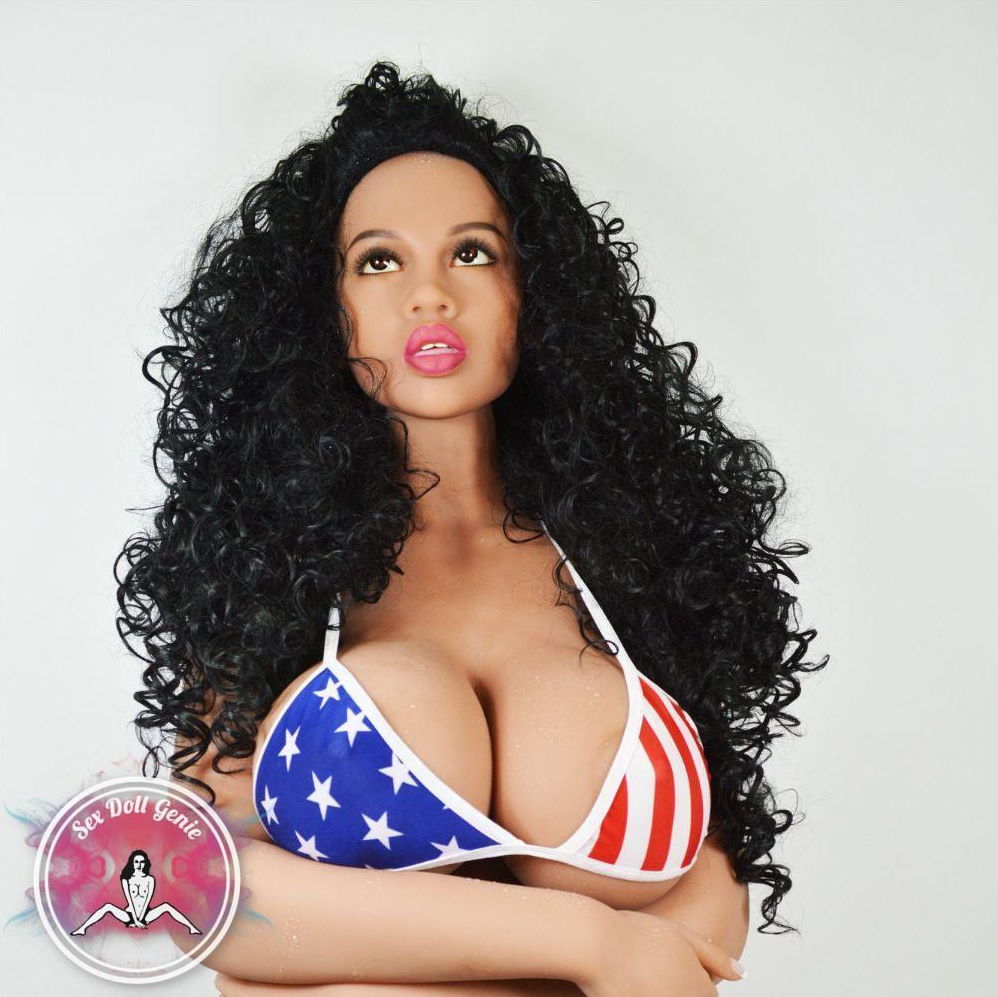 Shilah is a feisty Latina that can help you live out your craziest fantasies. She's 5′ 2'' and has gorgeous N cups that will make your head spin. Basically all her features are customizable, so you can truly create the Latina from your dreams.
The doll comes with an enhanced mouth option, allowing you to choose between a soft tongue or a combination of a tongue and teeth. These features will make oral sex feel as natural and as satisfying as ever, with virtually no difference between the doll and the real thing.
You can also pick different accessories for your doll, and it even has a premium wig option. This option enables you to select a hairstyle you love best, so grabbing and pulling on your doll's hair becomes even more fulfilling.
You can get all of this for $2,740. Of course, some features and accessories require additional payments, including the enhanced mouth and full-body heating.
Pros:
Full-body heating option
Enhanced mouth option
A decent number of accessories
An excellent selection of free customizable options
Premium wig option
Moaning option
Cons:
TPE only, yet quite expensive
Lindsie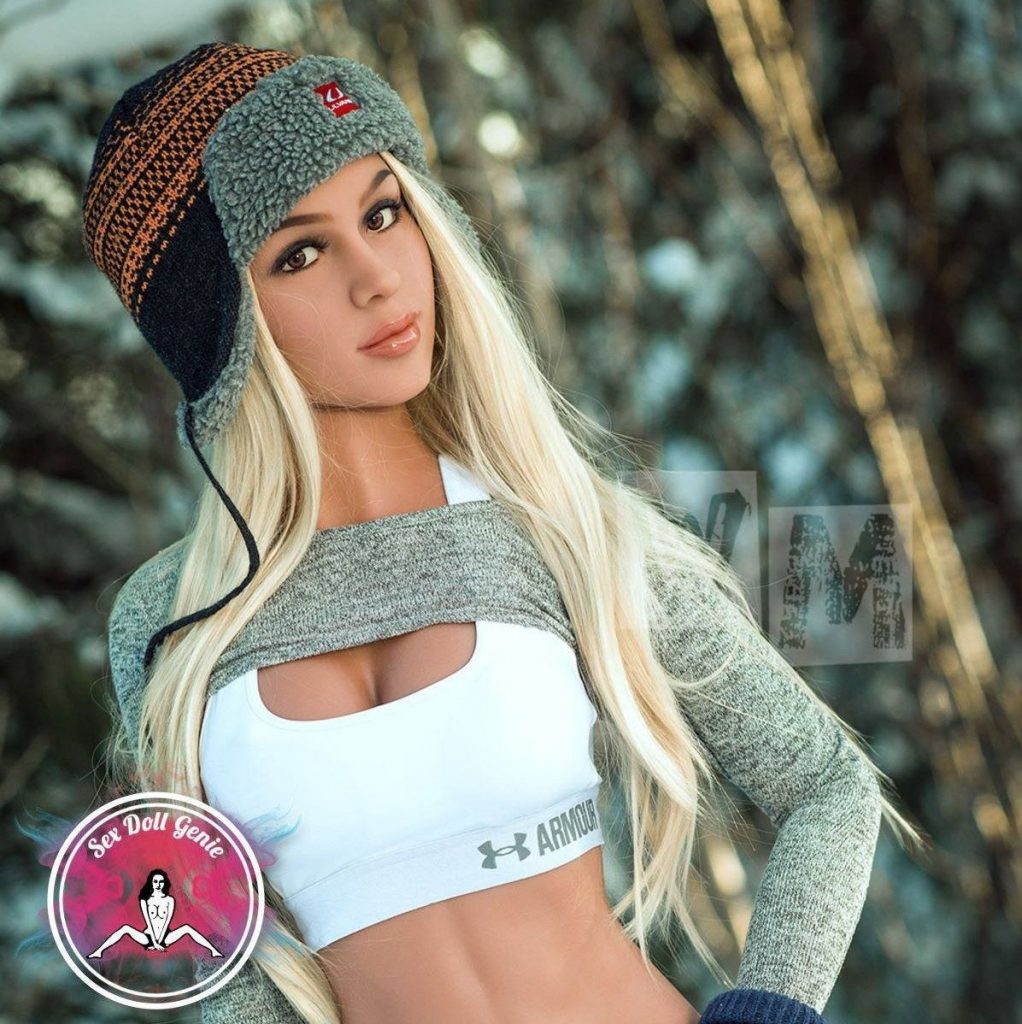 Lindsie is Sex Doll Genie's top seller, and it is easy to see why so many people choose this model. The doll has a typical girl-next-door beauty, with her pouty blue eyes and delicate features. However, if you go beyond the soft appearance, you will see that this doll can help you fulfill your darkest fantasies.
The doll stands at the perfect height of 5' 5'' and weighs 33 kg. This model also has the enhanced mouth option, taking oral sex to a whole new level. Full-body heating ensures the experience is as realistic as it gets, while the moaning option can enhance your pleasure even further.
Apart from this, you can customize the doll however you want, changing her appearance, skin tone, wig, feet, shoulders, or even giving her a different range of motion.
Lindsie will cost you $2,530, without some additional accessories and features you need to pay extra for.
Pros:
Enhanced mouth option
Full-body heating
Great accessories
Excellent selection of free customizable options
Moaning option
Premium wig
Cons:
Laika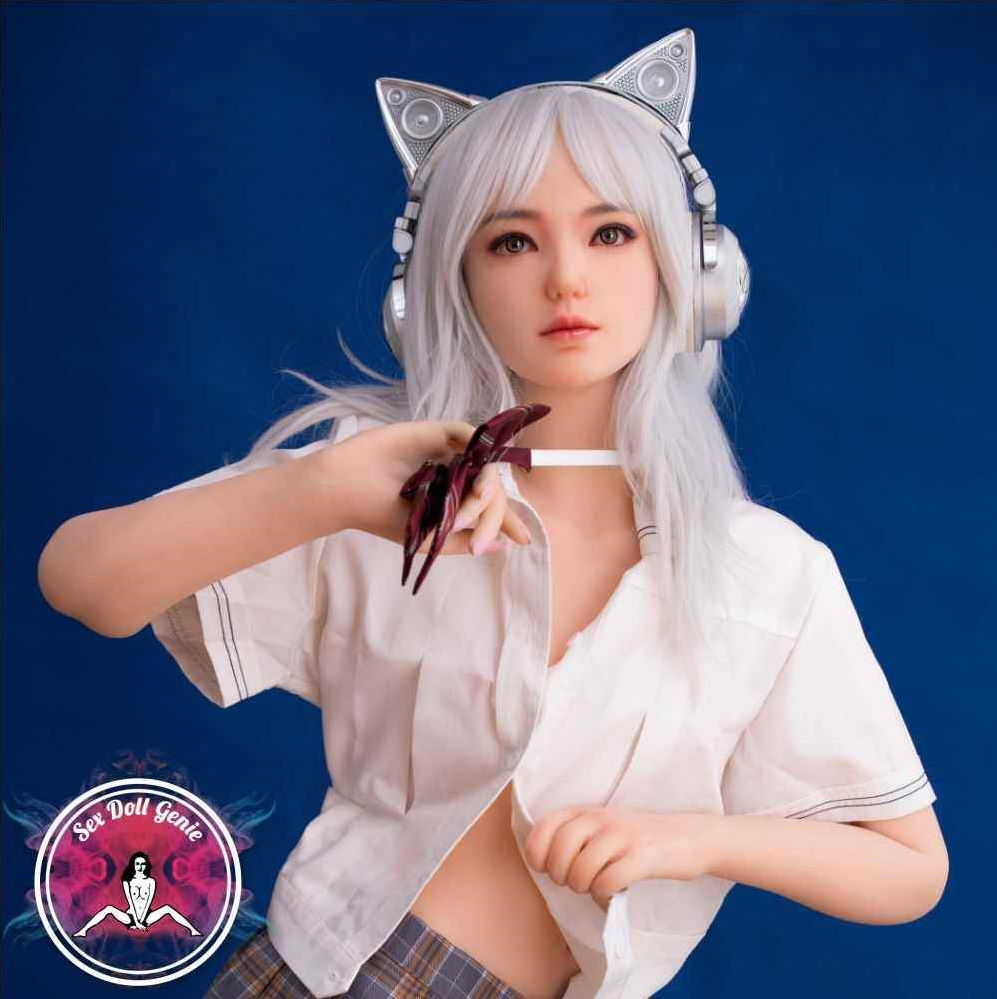 If anime esthetic is what gets you off, Laika is the best sex doll for you. She gives off a gentle schoolgirl vibe, standing at 5' 1'' with gorgeous B-cup breasts. Of course, you can customize the breast size and style as you wish if the default isn't what you want.
Apart from that, you can also customize skin color, vaginal and anal depth, hairstyles, and even makeup and nail polish options. The doll comes with a possible transgender penis implant you can get for an additional price and specific features such as a hymen, movable eyes, or an extra soft vagina.
We particularly liked this doll because of the possible addition of extra soft gel implants to the butt and thighs. These implants can make the doll feel even more realistic to the touch, enhancing your pleasure even further.
In accordance with all its unique features and anime aesthetic, this doll is one of the pricier options. You can enjoy Laika's company for $3,415.
Pros:
Full-body heating option
Enhanced mouth feature
Extra soft gel implants
Anime style
Decent selection of free customizable options
Amazing premium features
Cons:
The premium features are highly expensive
Kaori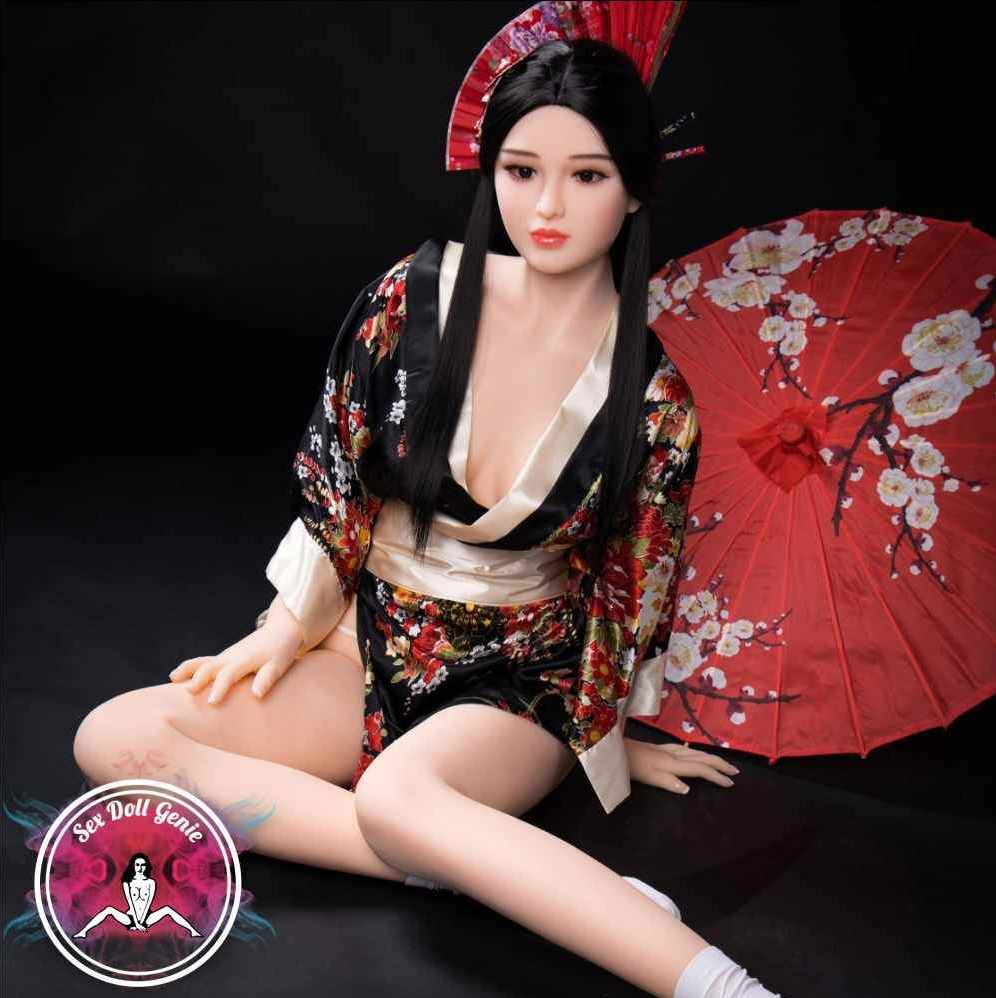 Would you believe us if we told you that some of the best sex dolls could be much more than just your sexual partners? If you combine hyper-realistic features and materials with artificial intelligence (AI), you can get a partner unlike any other. If that is something you're interested in, then we suggest you check out Kaori.
AI adult dolls can talk, learn specific behavioral patterns, memorize things, and even make particular facial expressions such as smiling or winking. However, these features are both a big plus and a possible downside, depending on your perspective.
For example, Kaori can talk to you and keep you company, meaning she is more than just a sex toy. But at the same time, her ability to speak means that oral sex is not possible, as it could damage the robotics behind it all.
This doll is also quite expensive: $3,600. However, since the AI is a big part of the doll's price, its other features are not as high-quality as those of other non-AI dolls in the same price range.
Pros:
AI makes this doll a true partner
You can talk to it
Highly realistic
Cons:
No oral
Pricey compared to other adult dolls in the same price range
Not many customizable features
Sex Doll Maintenance
One of the essential parts of owning and using a sex doll is proper maintenance and cleaning. As you can imagine, cleaning a sex doll is not as easy as cleaning regular sex toys. But if you know the right tricks, you can do it quickly and seamlessly.
Most people clean their sex dolls by running a wet soapy rug through every opening (mouth, vagina, anus). The soap needs to be gentle so it doesn't damage the material, and you need to clean everything thoroughly. That way, you will avoid bacteria buildup or any transmissive diseases.
Though a wet rag is always an option, using a water irrigator or douche to clean your doll will make your life much easier. It is a tool you can fill with water and soap or simply connect to your shower, and then spray that liquid into your doll's vagina or mouth. The water will seep into the openings and clean your doll thoroughly in the blink of an eye. All you need to do after is dab a dry cloth over the surfaces and let the rest dry.
You can clean your doll's face and limbs with antibacterial wipes, or just give it a quick shower. Giving the doll enough time to dry is also important, so make sure you leave it for around two hours before you use it again.
Applying vaseline to the doll's mouth, vagina, and anus after everything dries is also a good idea. That way, your doll will last longer as well as feel soft and more natural to the touch.
A Few Parting Words
It is clear that a sex doll is a rather pricey investment. However, as expensive as it is, it is one of the safest purchases you can make in the sex toy industry. Besides having the option to pay for it in increments, you can also count on sex doll providers offering you lifetime support for their products. So, you can ask them for help if your doll needs repairing.
All in all, the best sex dolls on the market give you a combination of realistic features, extraordinary opportunities to live out your fantasies, and a cure for loneliness unlike any other.