It's not always viable to use your vibrator when the urge takes you over. Maybe you forgot to get new batteries, or you didn't pack it for your month-long vacation — the possibilities are numerous. Regardless, it's a bummer when you can't enjoy some quality alone time.
Or maybe you're too shy or anxious to go to a sex shop and browse their toy collection in person. You might even be paranoid about your parents, or worse; your grandma finding out about that side of you. 
If that is the case for you, don't fret — a solution exists. You can simply learn how to make a homemade vibrator. After all, there is a surprising number of household items that can.function as a sex toy.
So, how to make a homemade vibrator? All you need is a bit of creativity and an adventurous spirit. 
In this article, we will cover two approaches on how to create your own vibrator — a homemade and a professional approach. If you're looking for a quick entry pass into happy hour, you can skip the second part of the article.
However, before we continue, some safety considerations need to be brought up.
Safety Considerations
Before you start learning how to create a vibrator, we need to mention something vital to your safety. Namely, you must always be mindful of what you put in your body, especially in its more sensitive areas. 
Wash The Item Thoroughly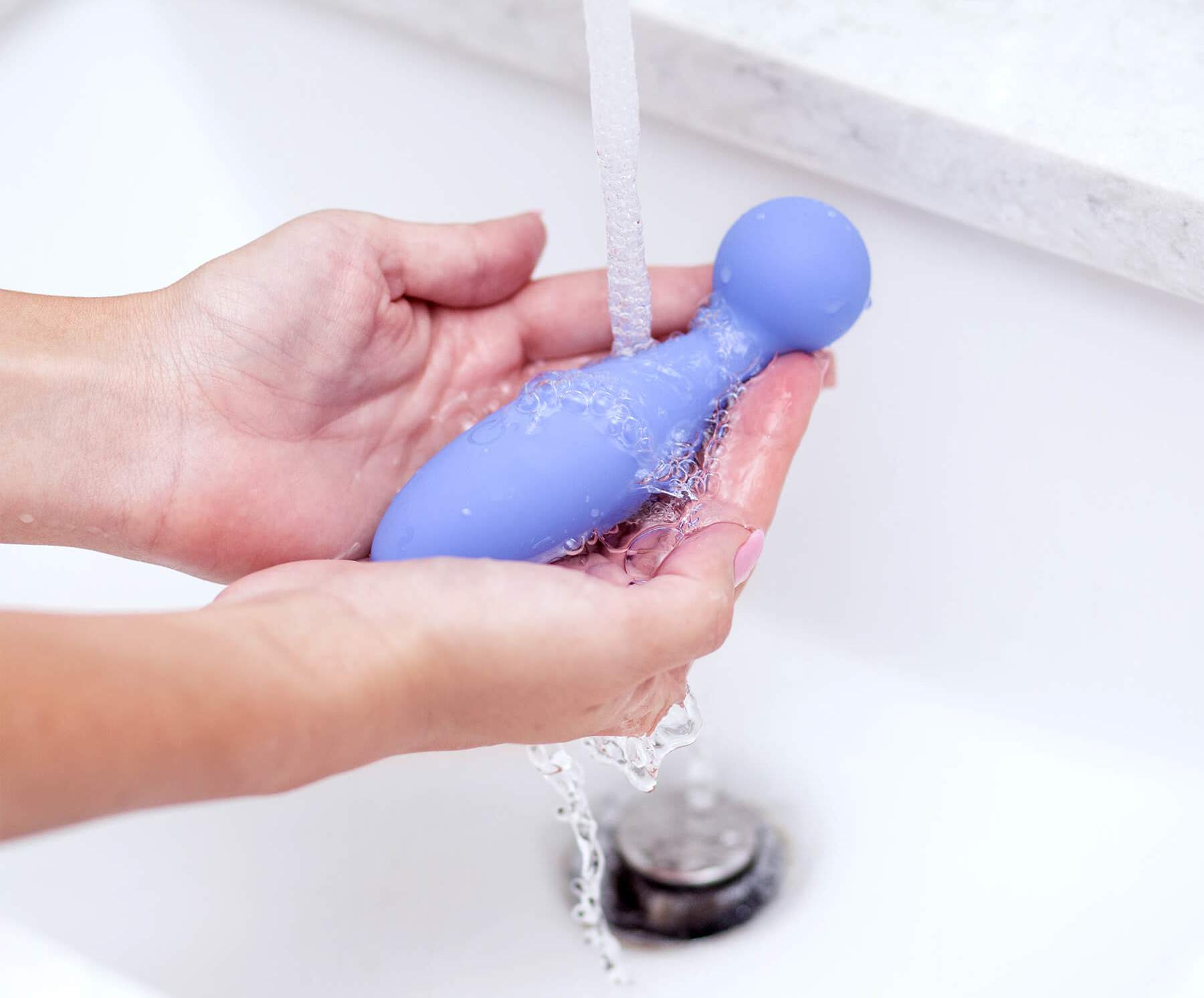 Before you put knowledge into practice after learning how to make a homemade vibrator, make sure you wash the tool thoroughly. Preferably, use warm water and antibacterial soap. If possible, you should boil or steam it for a few minutes. These precautions will significantly reduce the chances of an embarrassing trip to the doctor. 
Use a Condom If You Can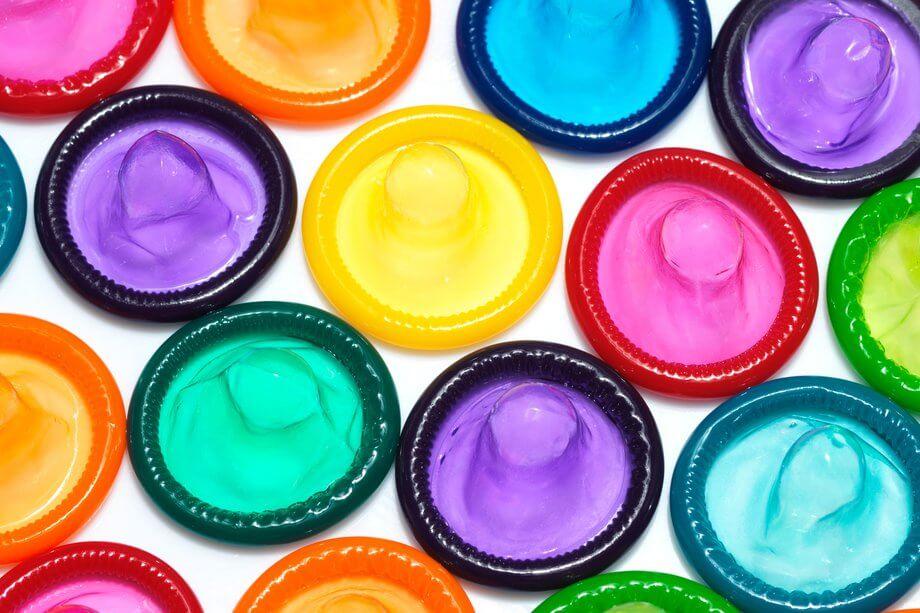 As weird as it sounds, putting a condom on your toy is one of the best ways to prevent any bacteria from entering places they shouldn't. Plus, it's an excellent way to reduce friction, particularly in combination with a water-based lube. 
Item Shouldn't Break Easily
It might sound like a no-brainer, but it's better to mention this just in case — you're surely eager to learn how to make a homemade vibrator, but safety should always come first.
It's essential that you use sturdy materials for your toy. If the item breaks in the middle of your sexy time, it would not only ruin the mood but might also get stuck. Needless to say, that is not a desirable outcome. 
Item Should Be Nonporous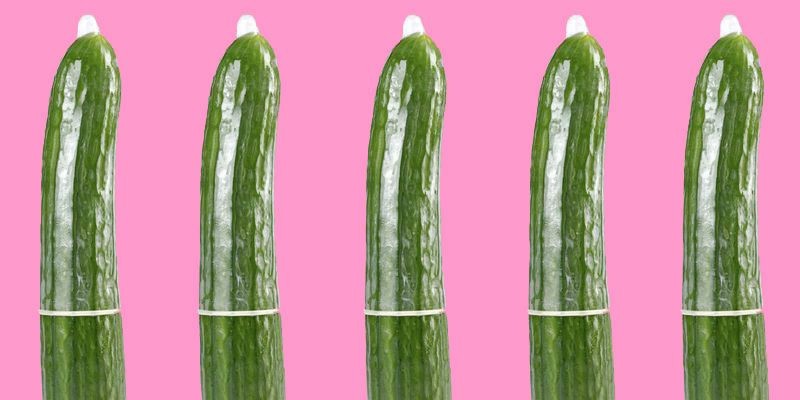 An item being nonporous means it doesn't have tiny holes that are invisible to the naked eye. Such objects can transfer bacteria to the vagina or anus and cause a UTI. If you're not sure whether your toy is safe, do a quick Google search or put a condom on it. 
Object Shouldn't Contain Phthalates
Quite a number of nonporous materials can contain phthalates — chemical compounds frequently added to plastics. Their primary purpose is to bind the substances together as well as make them more flexible. 
Phthalates are hazardous to your health and are linked to breast cancer, type 2 diabetes, male fertility issues, and more. Thus, do yourself a favor and avoid them like your ex. 
Now, let's get to the main point — how to make a homemade vibrator.
How to Make a Homemade Vibrator
In this section, we will learn how to make a DIY vibrator and cover some items you can use to get yourself off. In fact, you can find them in most households.
Vibrating Back Massager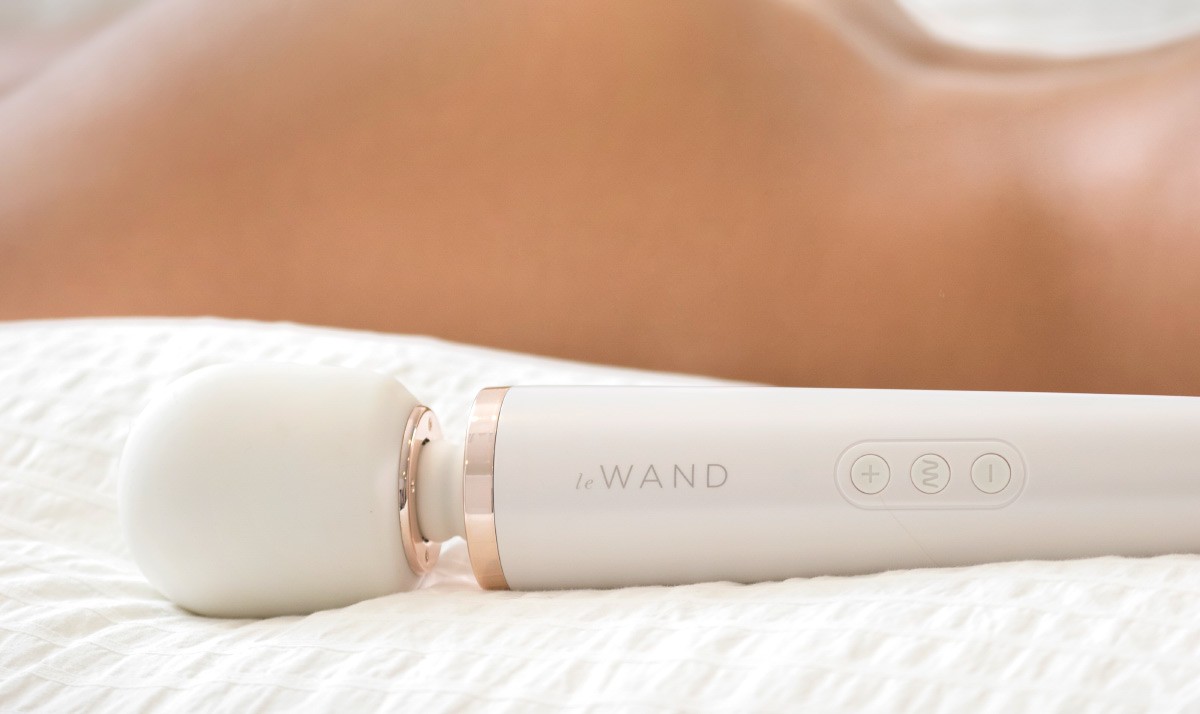 A vibrating back massager is one of the best-improvised vibrators you can get your hands on. It is very discreet and can provide excellent foreplay with a full-body massage before you get down to business. 
Electric Toothbrush
Almost everyone who has wondered how to make a homemade vibrator has probably thought about using an electric toothbrush. You likely already own one, and if you don't, it's not hard to find one that costs less than your favorite Starbucks drink. If possible, make sure it has a detachable head brush for easier cleaning. 
Smartphone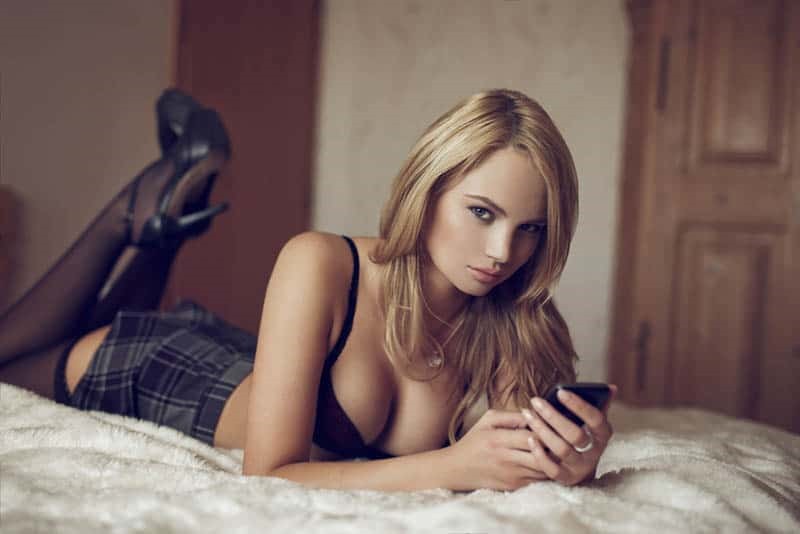 A smartphone might be a questionable alternative for some, but it can still get the job done. However, your phone's default vibrating function might not be the most appropriate. Therefore, you should find yourself a vibrating app to provide constant stimulation along with some variety in patterns. 
Don't forget to thoroughly clean your phone before you do the deed! 
Electric Razor
The likelihood of you owning an electric razor is exceptionally high. And if it has different settings — that's more power to you. Before you use it, remove the razor head, and hold the handle to your clit. Then, adjust as needed. 
Vibrating Stuffed Toys
An innocent-looking stuffed animal for some can be an exotic lover for others. Return to your childhood as a kinky adult by making use of any old vibrating stuffed toy. Depending on the type, it can have different vibrating options or require you to squeeze its button continually. 
Remember, there are as many kinks as there are stars in the sky. Don't judge before you try it! 
Detachable Shower Head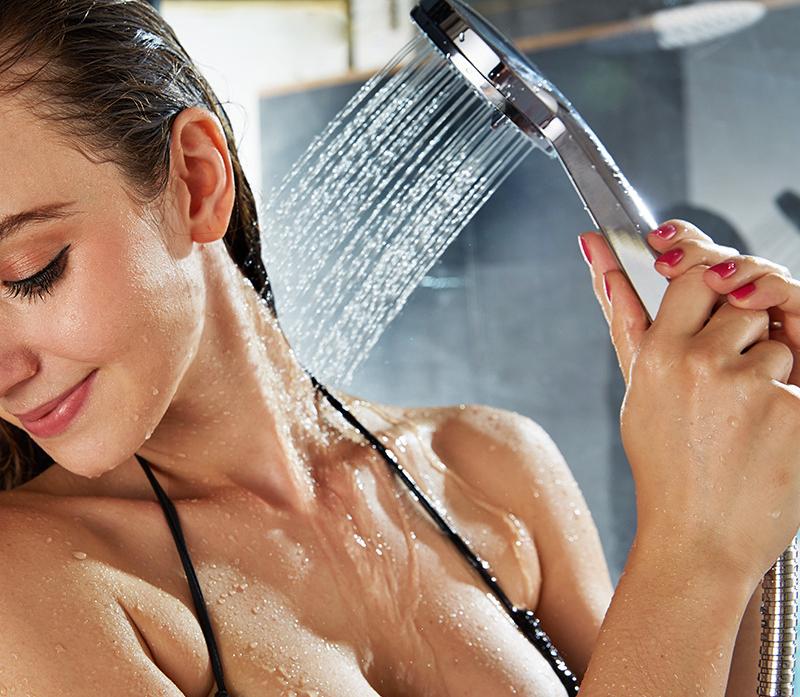 While it may not be the most common answer to 'how to make a homemade vibrator,' a detachable shower head is an excellent alternative to the real thing. It's also possible to change the stream setting by twisting the dial. If the standard one doesn't do it for you, simply change it to a different setting for an entirely new sensation. 
These were our answers to the question of how to make a homemade vibrator. If you found your new lover, feel free to skip the next section. However, if you're curious about how to make a vibrator professionally, then, by all means, continue reading. 
How to Make A Vibrator Professionally
If you'd like to know how to make your own sex toy in general, you should check out the linked article. In this section, we will talk about the vibrating side of the industry and teach you how to make a homemade vibrator that you can sell.
As a whole, the adult toy industry is expected to reach $52.7 billion by 2026. The market's value is a clear indicator of the potential possibilities. In combination with the changing perspectives on sex as a whole, aspiring sex toy designers have many opportunities ahead of them. 
Broadly speaking, there are a few answers to the question how do you make a vibrator. The most straightforward way is to study at a university that offers courses related to product design. Alternatively, you can find a similar online course that won't cost an arm and a leg. 
Regardless of how you go about learning how to make a vibrator, the steps you will have to take to build your own vibrator will often be the same. You will have to:
Think of a concept

Choose the materials

Create a design

Make a prototype, test it, and retest it

Get funding

Find a manufacturer

Sell your vibrator
Let's go through the steps one by one.
Think of a Concept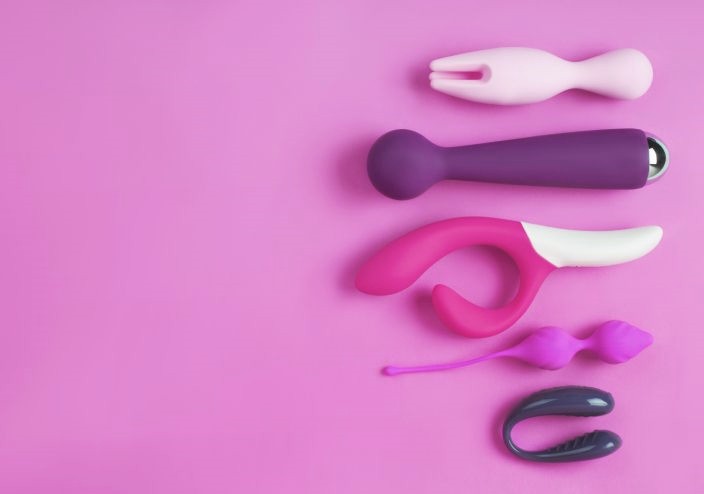 Before you learn how to make a vibrator, you should think of a concept. To make the most of your product, you should consider your target users. Namely, you need to answer a couple of questions:
Who will use the vibrator — women, men, or couples?

Is it going to be aimed at a niche audience, or will it have a broad user base?

What will be the distinguishing features that make it unique — various vibration patterns, discreet design, or something else?

Will it be used for clitoral, vaginal, or anal stimulation?
When you answer these questions while keeping your target audience in mind, you will be sure to think of an excellent concept. 
Choose Materials
The next step to learn how to make a vibrator is choosing the materials. Generally, there are two types — porous and non-porous. 
Porous materials are often made from chemical-rich plastics and jelly-type rubbers. While they are on the cheaper side, they might cause health issues to their users. That is because they are much harder to clean and sanitize.
Therefore, the likelihood of causing unwanted UTI is relatively high. Furthermore, it's also possible to spread infections between partners — a sure way to erect a negative reputation for your sex toy. 
'Non-porous materials' almost always refers to silicone but can also mean glass, metal, or wood. Broadly speaking, they are more expensive but safer to use.
Silicone is one of the best materials to use for a vibrator, but make sure it doesn't contain phthalates. As mentioned before, phthalates can be very harmful to the human body and must be avoided. 
Therefore, you should conduct extensive research on the most appropriate material if you are serious about learning how to make a vibrator. Of course, don't forget to keep your target audience in mind. 
Create The Design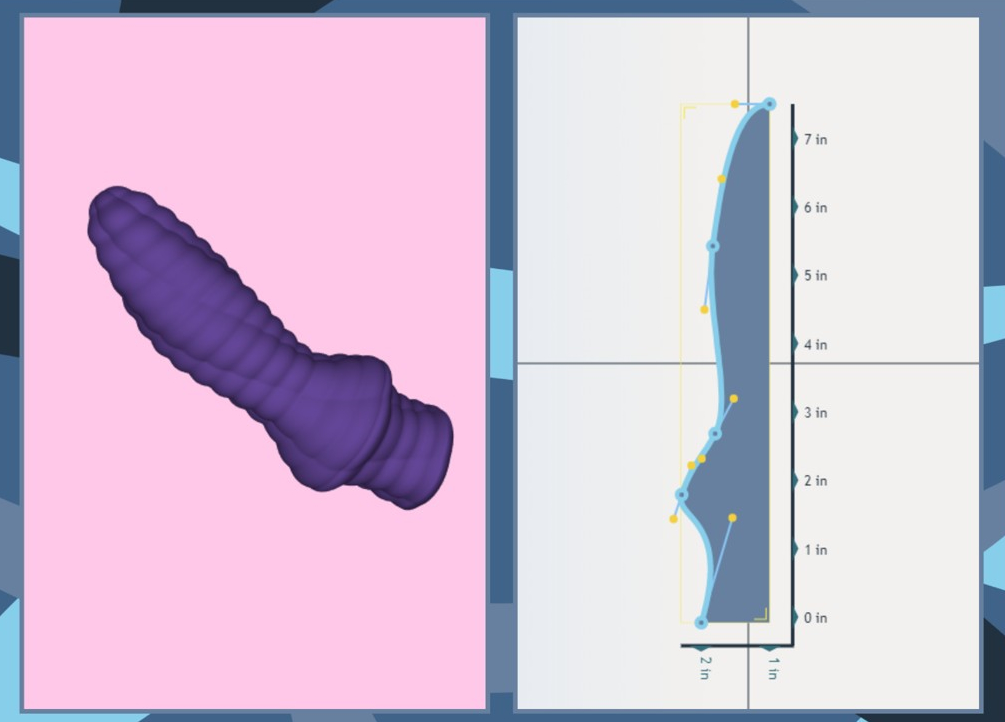 The most effective tool to learn how to make a vibrator and create its design is industrial design software. That refers to software like Blender, Adobe Illustrator, Adobe Photoshop, AutoCAD, Solidworks, and many others.
Of course, you can always start with just a piece of paper and a pencil. Alternatively, you can use clay or plasticine if you're a hands-on type of person. Still, don't use that material to test it! Remember, you're just making a sample design, not the actual toy.
Furthermore, you should get familiar with the adult toy industry and its inner workings. Namely, identify the most prominent local and international manufacturers, what materials they use, best practices, tools, and so on. 
Make a Prototype, and Test It
Now that you have become a bit more familiar with how to make a vibrator, you must create a prototype. Due to the battery-powered aspect of your vibrating wonder, you should get in touch with a manufacturer. 
You must aim to make at least ten prototypes for user testing, preferably more. Prototyping and user testing are key answers to the question of how to make a vibrator because they will provide valuable user feedback. After all, there are always ways to make your adult toy better. 
To get the best feedback possible, you should contact some sex toy bloggers as they will have extensive experience reviewing similar products. Additionally, porn stars and cam girls are a good option. If you're having trouble getting in touch with any, your local strip club's staff might also be worthwhile to contact.
In case even that doesn't work out for you, try asking your friends. As embarrassing as it may be, if you're serious about learning how to make a vibrator, it shouldn't pose much of an issue.
After the initial round of testing, gather the feedback, improve the design and functionality, and repeat. Reiterate this process as many times as you think is necessary. 
Get Funding
Learning how to make a vibrator might sound easy, but finding funding is definitely hard. Still, you have quite a few options to choose from. 
Enter a Sex Toy Design Competition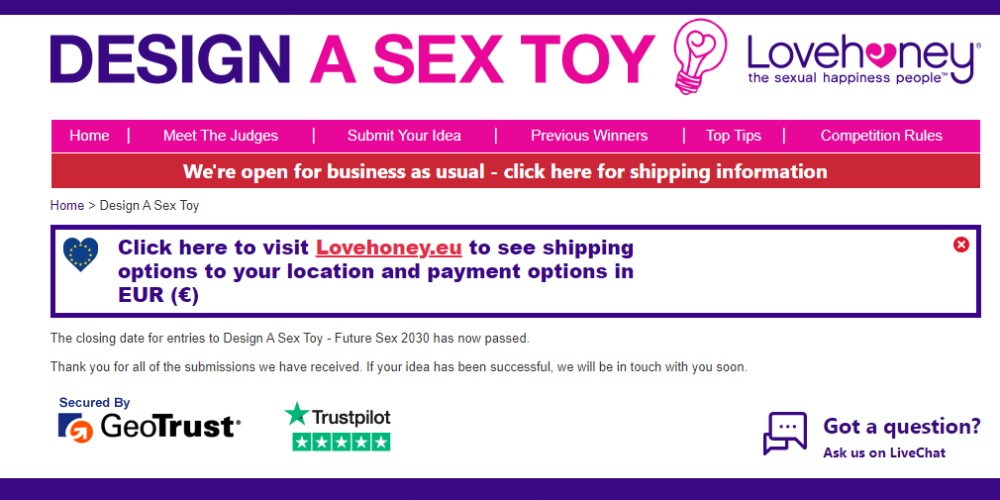 The easiest way is to submit your vibrator's design to Lovehoney's annual contest. However, the competition there is stiff, and it's not focused only on vibrators but sex toys as a whole. 
Submit Your Design to a Manufacturer
Therefore, you might find more success if you directly submit your design to a sex toy manufacturer. Still, the chances you succeed depend on the uniqueness and innovativeness of your vibrator. 
Moreover, you will have less control over the entire process. Still, if royalties are enough for you, then go ahead with this method. 
Crowdfund
If neither of the previous options is to your liking, then crowdfunding is your next best bet. Yet, with this method, you will have to craft a superb idea and present it in the best way possible.
You need to captivate your potential investors' imagination with an excellent idea. That can be a daunting task for some, so make sure you're up to it. 
Find an Investor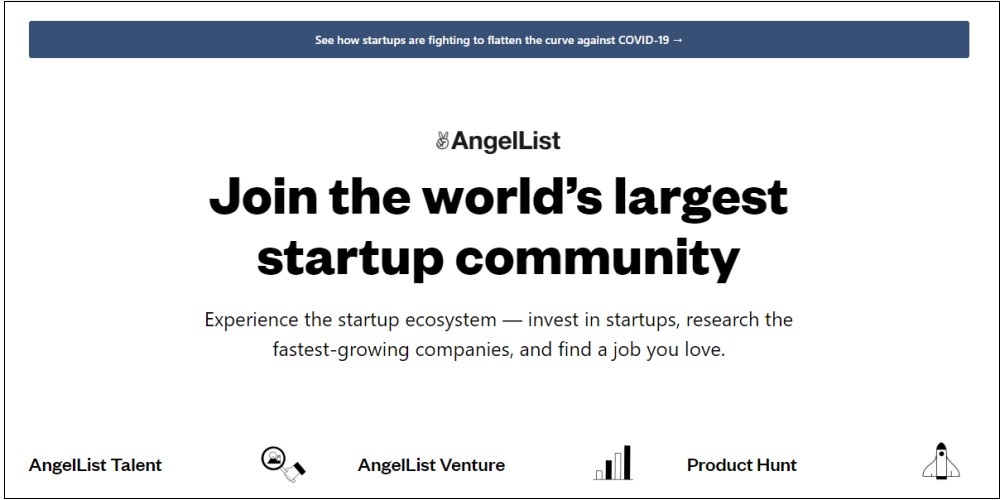 This might be the hardest method you could employ to find funding. While it's true that the social stigma around the sex industry is lifting, you should still expect some serious pushback. 
Thankfully, websites like AngelList, Gust, F6s, and others can make that a slightly more manageable task.
Find a Manufacturer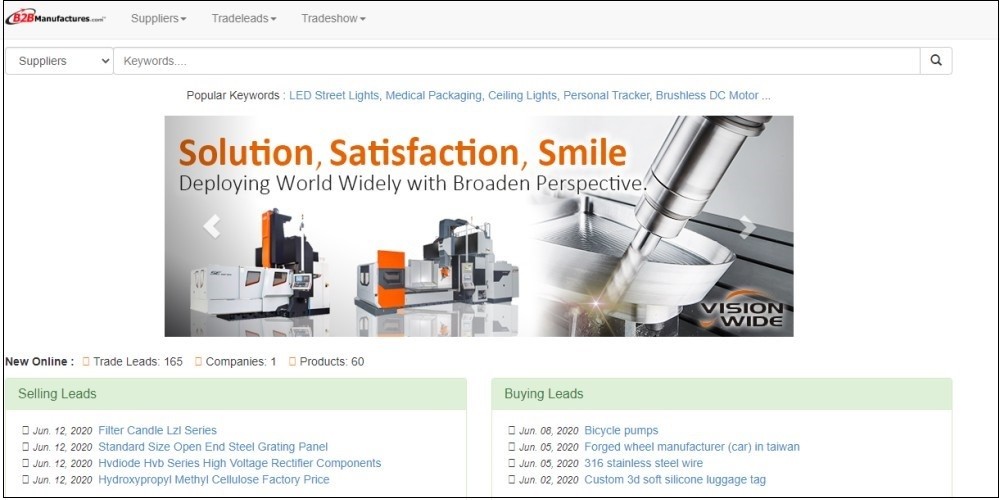 You know all there is to know about how to make a vibrator. You also have a prototype and funding. Now it's time to find a suitable manufacturer. To find the right company that will build your toy, you should consider your vibrator's distinctive features. 
More specifically, will it be a premium toy or a lower-end product? Are you going to need large quantities, or will you have a smaller product base?
Generally, you can choose between a domestic or a foreign manufacturer. Low-cost labor countries like China, Vietnam, and India are great if you want lower production costs. However, some customers might refrain from purchasing sex toys made in these locations because of the perception that they are of lower quality. 
Nevertheless, it's up to you to decide how to make a vibrator and where. Yet, you should carefully consider the implications and costs of both options. 
Manufacturer directories like Manufacturers, Global Sources, Alibaba, and AliExpress will help you to find a business partner quickly. 
Sell Your Vibrator
After you've learned how to make a vibrator and put that knowledge into practice, it's time to start selling your creation. You have a few options to sell your sex toys, so let's go through them. 
Make an Online Store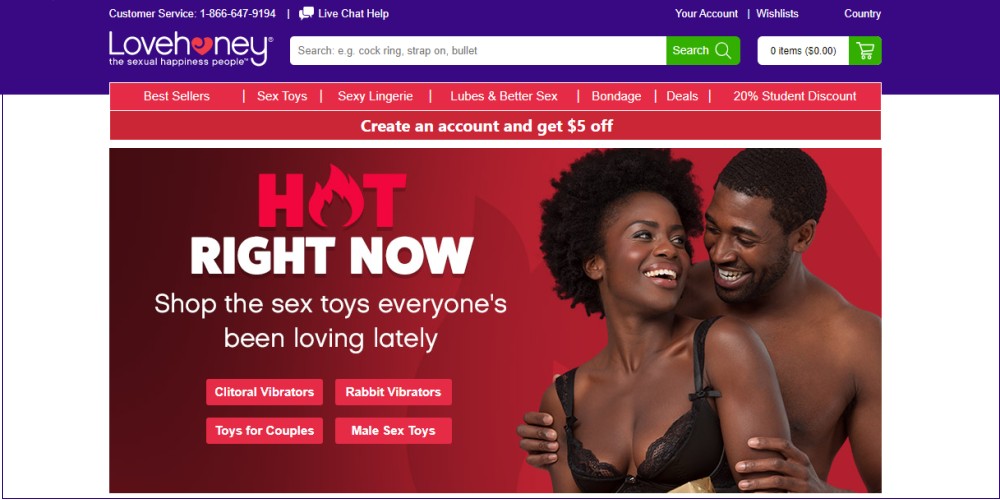 An excellent way to maximize your profits is to make your own online store. However, you will also need to learn how to do it. Depending on your approach, that can take a few days or a few weeks. 
If you're turned off by programming, then WordPress, along with the WooCommerce plugin, will allow you to achieve this without any coding skills. Still, it will likely take a while before you can get it out in the wild. 
You can also use a clone script that will drastically reduce the time required to build the website. 
Use a Store Platform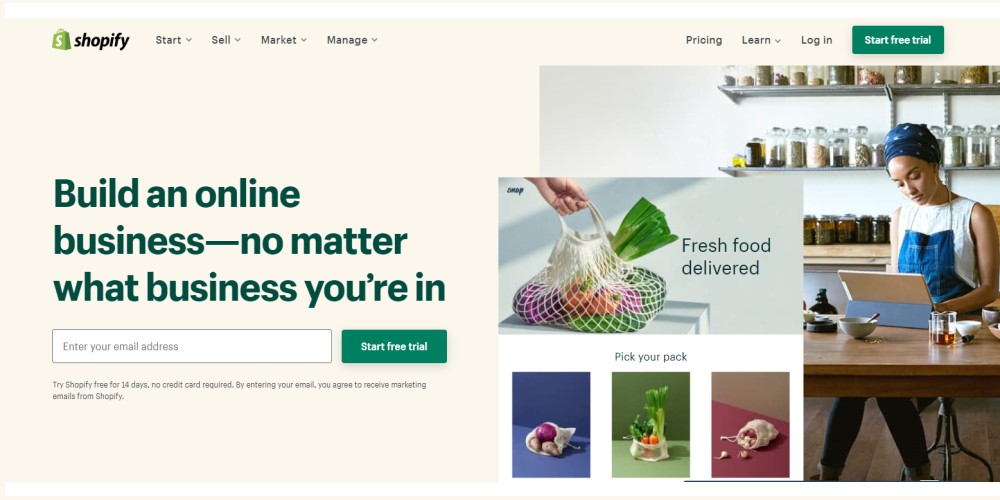 Alternatively, you can also use a store platform like Shopify, Etsy, or eBay. This method will be much faster than making an adult store because you merely have to make a profile and add your products. 
Still, if you want to have more control over the way you present your vibrator, a website will be more appropriate. In the end, it's up to you to decide how you want to sell your sex toy. 
Conclusion
Great work, you now know how to make a vibrator at home for personal use. In addition, you're also equipped with the knowledge to make a vibrator professionally, and even sell it.
If you were just wondering how to make a homemade vibrator for a quick solo session, we salute you for reaching this far. However, if you want to make a living with your original sex toys, then further reading is advised.
To reiterate, this article on how to make your own sex toy is an excellent source for additional information. Coupled with this piece on how to sell sex toys, it will guarantee an excellent start. 
Regardless of the reasons you want to learn how to make a homemade vibrator, don't forget to be mindful of the safety considerations. Let's repeat them just in case.
You should avoid items that can easily break while in use, along with porous materials. Use Google if you're not sure. Don't forget to extensively wash your homemade vibrator with antibacterial soap and hot water — preferably boil or steam it. If possible, put a condom on it, and avoid penetrating yourself with anything that might contain phthalates. 
Most importantly, have fun!