Selling your used panties is possibly one of the simplest ways you can make money online. It's not, however, as easy as registering on a website and starting to sell right away. Keep reading to find out how to sell your used panties.
Who buys used panties?
The trend of sniffing panties started more than twenty years ago in Japan.
However, men from all over the world have a fetish for used panties. The buyers of used panties are not deviants or freaks, most of them are regular men with an unusual fetish. If you get into this line of work, you'll probably get businesses men, retired men and even college students as customers.
How much can you actually make from selling used underwear online?
When it comes to earning potential, selling worn underwear online is not something that can be your primary source of income. In other words, with it, you can expect to make around $1,000 a month, sometimes more, sometimes less.
Typically, a pair of panties worn for 24 hours can be sold for $20-$30. You can, however, charge extra if the customer makes special requests. For example, he asks you to wear them for a longer period of time, work out or pee in them.
Where can I sell used panties online?
You're probably wondering is – where to start? Well, there is a number of websites where you can sell your used panties online.
Snifffr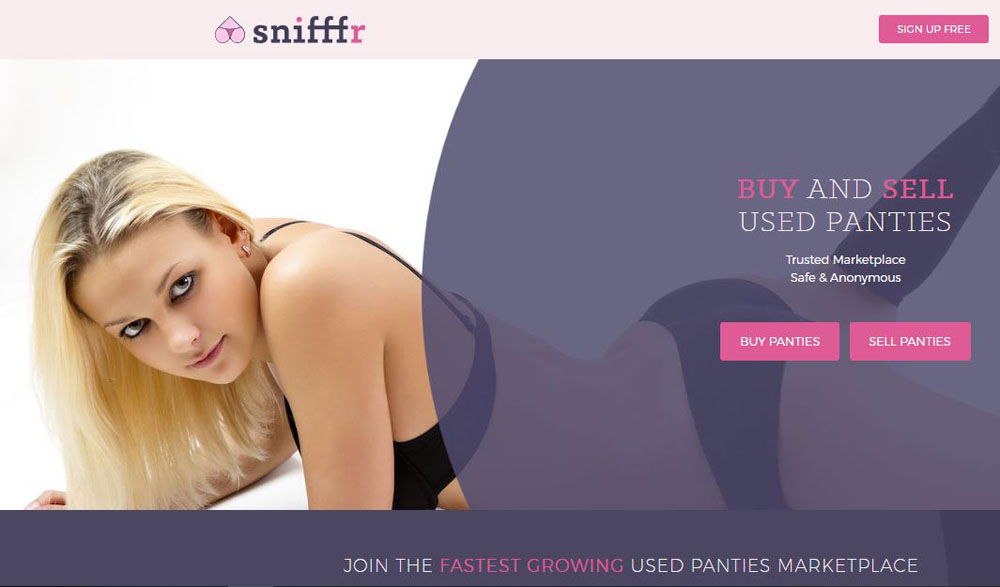 Snifffr is another great website where you can sell your panties online. When you register with Snifffr, you get your own store where you can list items for sale. You can then start chatting with potential buyers using the Snifffr chat platform. When a customer decides to buy your panties, you arrange shipment and payment methods with them.
In addition to selling underwear, Snifffr allows you to sell your videos, photos, online chat, webcam shows and even phone calls.
Unlike other websites on our list, Snifffr charges you for using their platform. Unfortunately, we can't tell you the precise amount because you can only learn that when you register and create your own store.
Panty.com
Panty.com offers you a platform where you can sell your used panties.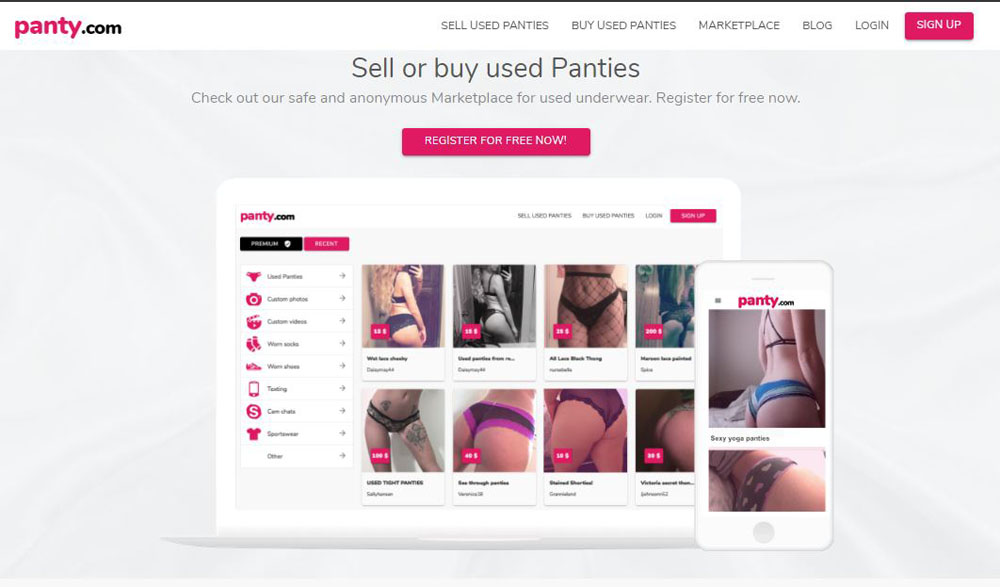 It provides you with a direct contact with customers, where you can set your own price. Panty.com also offers a private message feature that allows you to chat and engage with potential buyers. When they decide they want to buy your underwear, you negotiate shipment and payment methods with them.
Aside from used panties, you can sell all types of items and services here: worn socks, shoes, sportswear; cam chats, texting, custom photos and videos. What's more, Panty.com doesn't require you to pay a commission.
PantyDeal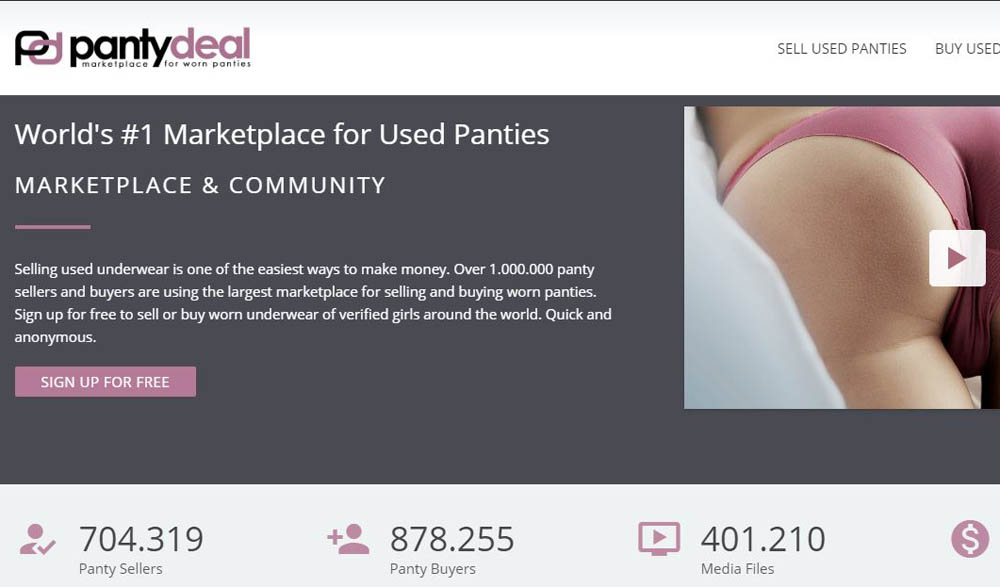 PantyDeal is possibly the best known website for selling underwear online.
When you register on their website, they essentially provide you with a platform for your store. Here, you can add and advertise your products, ranging from used panties, to photos of you wearing them, short clips, etc.
When you contact the customer, you negotiate the payment method with them. PantyDeal states that most of their models choose Amazon gift cards, Victoria's Secret gift cards, PayPal, and check payments. Similar to Panty.com, PantyDeal doesn't require you to pay any commission to them.
Register on a platform
After you pick a platform that you will use to sell your worn panties, you need to set up your profile. This process is pretty much the same on every website. You register, write a short bio of yourself, upload some photos and you can start selling.
When writing a bio, write about what makes you unique and talk about your personality. Be funny, witty and sexy and you'll start getting customers in no time.
When it comes to photos, it's important that you take high-quality photos of yourself wearing the panties. You can be creative with this – try to take poses that that accentuate your best features. You don't need to upload photos that show your face. In fact, most models don't – they just add photos of them wearing the underwear, from the neck down.
Of course, there's always the possibility to sell your panties online via your own website. Do this after you gather a lot of loyal customers that will follow you to your website.
First of all, find a web hosting provider. We've already mentioned some of the best in our previous articles – most notably ViceTemple. If you're not an expert at making websites, you might want to consider leaving it up to experts. You don't have to pay a lot of money for a web designer, though. A lot of adult web hosting providers will also help you choose a theme and then set up your website for you.
And don't forget to promote yourself! Make Twitter, Tumblr and Instagram accounts and advertise what you're selling!
Word of advice
Wash your new panties two to four times before selling them in order to get rid of the "new panty" smell.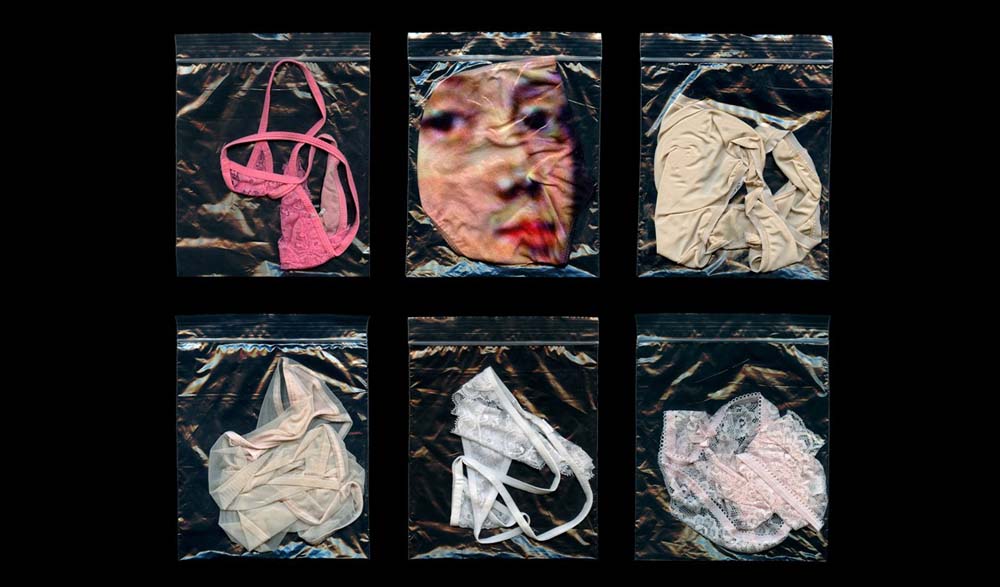 Don't use perfume or anything fake. Your customers are paying for your smell, not the smell of perfume! Don't cover up your smell unless a customer specifically asks you to spray your panties with perfume.
Make an effort when packing the panties. Make sure to fold them nicely in an air-free Ziploc bag. You can even add a kiss mark or a hand-written note for your customer. They will appreciate your effort!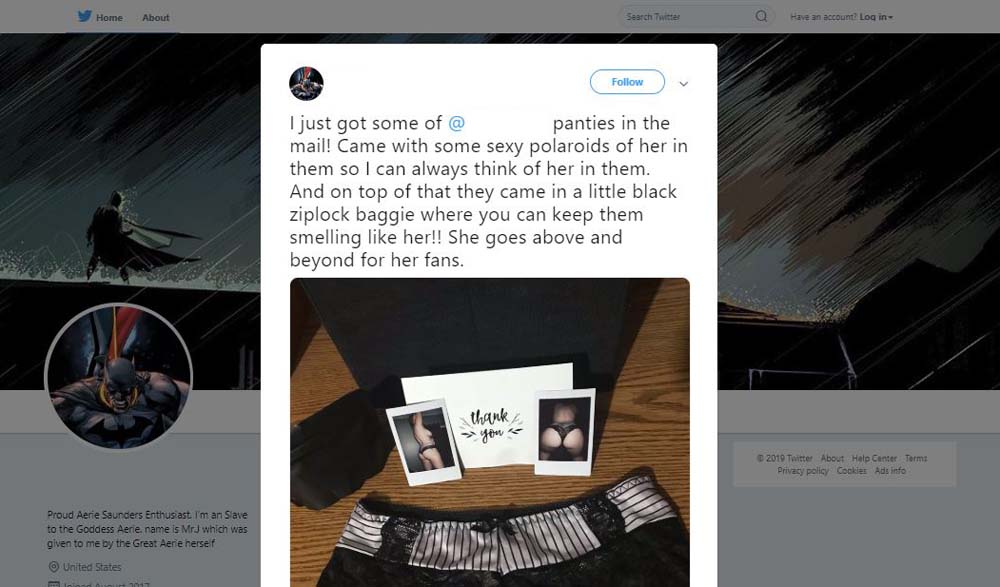 When you ship your panties, we advise you to put the buyer's address as both a shipping and return address. This is precaution you should take to make sure you remain completely anonymous.
Selling used underwear online has never been this easy. You can start right now, from the comfort of your own home and thanks to adult WordPress themes like ModelX, you don't even have to rely on third-party platforms. What's best is that you can remain totally anonymous while doing this. It makes for a pretty decent secondary income, so it's no wonder more and more girls are looking into it.
To conclude, we advise you to go through our article, pick the method that best suits you and start selling your panties online. It's that simple!