Porn used to be hard to find on the Internet. Now, it's hard to avoid.
It's estimated that there are 24 billions of porn sites, whose total worth surpasses $100 billion. Almost no other industry can match the impressive growth rate and revenue figures of porn websites.
However, have you ever wondered how porn sites make money? How can there be so many porn websites and how can they all be running successfully for years, even decades?
If you're wondering how porn keeps increasing its profits, look no further. Here, we will answer the age-old question: how do porn sites make money.
Adult tube websites
We will begin this article with the most popular porn sites on the Internet – the adult tube websites. When it comes to earning money, adult tube sites utilize various sources of income to maximize their profits. However, the main way they earn money is through adult advertisements.
Adult advertisements
If you've ever visited a porn site, you've probably noticed ads all over the place. Display ads, pop-ads, link ads, mobile redirects – they are simply everywhere.
Since Google doesn't allow porn sites to advertise their content in the search engine, they are left with no other option but to advertise their content on other adult sites. This means that the majority of the adult industry had to turn to adult tube sites – the most popular type of porn websites – and advertise there.
In the adult niche, Clicks are King because when you click on their ads, you send massive traffic to porn sites. A tube site will usually redirect you to similar sites (e.g. online dating sites, adult stores, etc.) and make money off of traffic that it sends.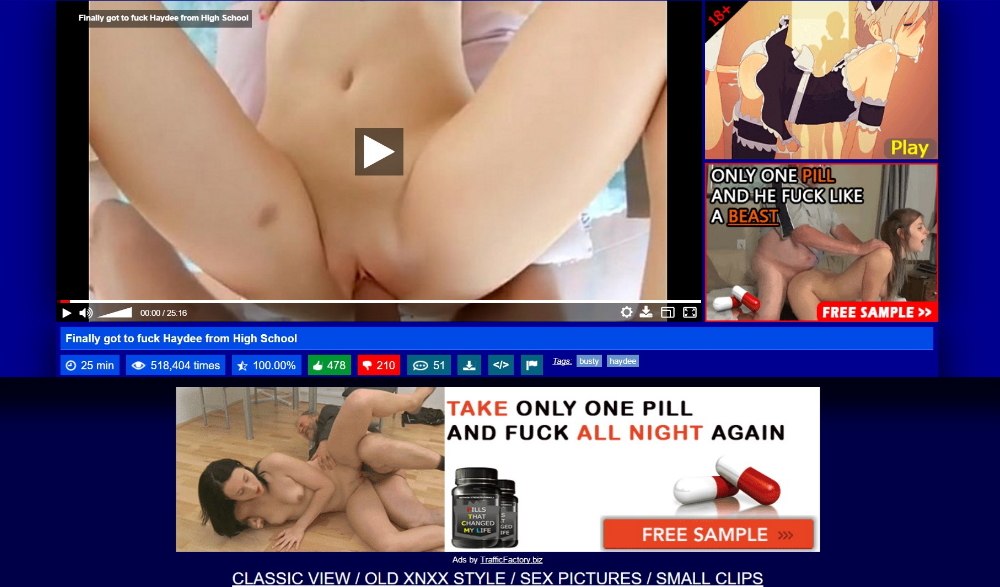 Webmasters call this practice affiliate marketing, which means you are promoting someone else's business on your own website. Every time someone clicks on the ad, visits these sites and makes a certain action on the redirected website, the affiliate webmasters get a commission.
However, the income from adult affiliate marketing isn't set in stone. Sometimes, porn sites make more, sometimes less. It all depends on their traffic and click rate. Still, if done correctly, affiliate marketing alone can bring up to $100,000 per year. Not bad, ha?
Another source of income comes in the form of ad space that can be sold or rented. Generally speaking, the average ad space costs anywhere from $1 to $9 per day, but that depends on the amount of traffic that the porn site receives. The more traffic, the higher the price. In fact, these numbers are substantially higher for the most popular porn sites. The average is brought down by the countless amateur porn sites that can't charge much for ad space.
Now, adult webmasters use all types of advertising networks to maximize the profits. However, the most popular ad networks are: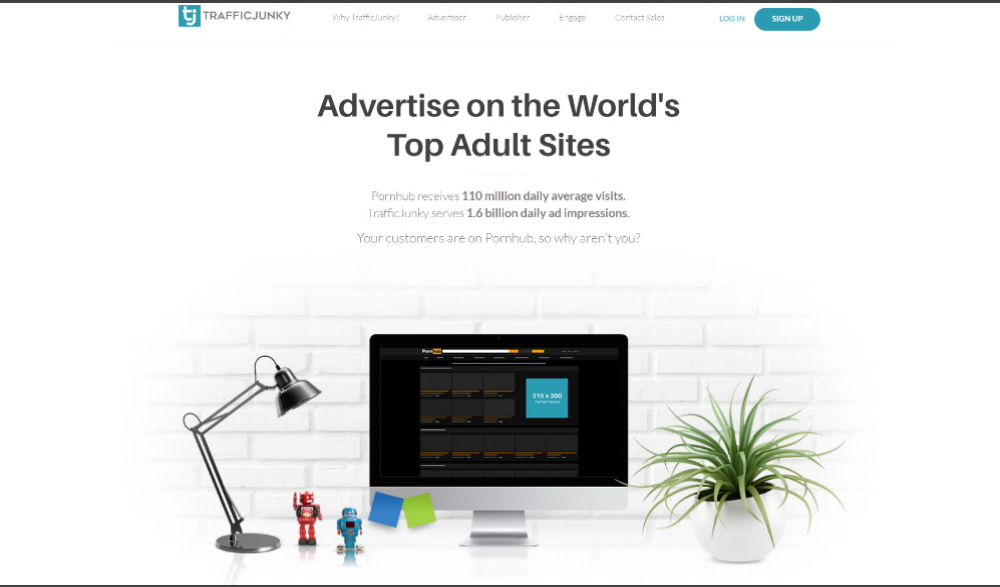 Subscriptions
Technically speaking, adult tube sites don't operate on subscriptions. It's the adult membership sites that charge subscriptions for access to their content. However, most adult tube sites now have a premium section that is similarly gated. This means that you need to pay a certain monthly fee in order to see the best porn movies on their website. The subscription fee can range anywhere from $10 to $50, but most porn sites charge around $25 for access to premium content.
In addition to that, there are websites that offer 3-day trial versions of the subscription service. In that case, they charge a few dollars for the short trial – rarely more than $3.
The more advanced websites offer a wider range of subscriptions and payment options. You can pay for daily, weekly, biweekly, monthly, quarterly or yearly access, depending on the website and its payment options.
Now, you might be wondering who would be willing to pay for porn, when there's so much free porn on the Internet. The answer is – lots of people.
Of course, the majority of people never pay for porn, but that doesn't mean that no one is ready to pay for premium content. In fact, everyone that has a finer taste in porn or a specific kink has paid for access to porn at least once in their lifetime. For example, VR porn is still not widespread and if you want to watch virtual reality porn, you'll usually have to pay for the privilege.
In the end, all of these fees add up to create a substantial revenue for the adult tube sites.
3D porn
Tube porn sites often use 3D porn to further monetize their online presence.
Since the introduction of 3D TV technology and smart LED screens, 3D porn has become extremely popular and many adult entertainment companies are now producing 3D clips to spice things up.
However, 3D porn isn't like a regular 3D movie that requires 3D glasses. It's actually a type of video that is created by graphic designers who draw 3D characters and scenes. While this might not be your thing, a lot of people enjoy hentai and cartoon porn films.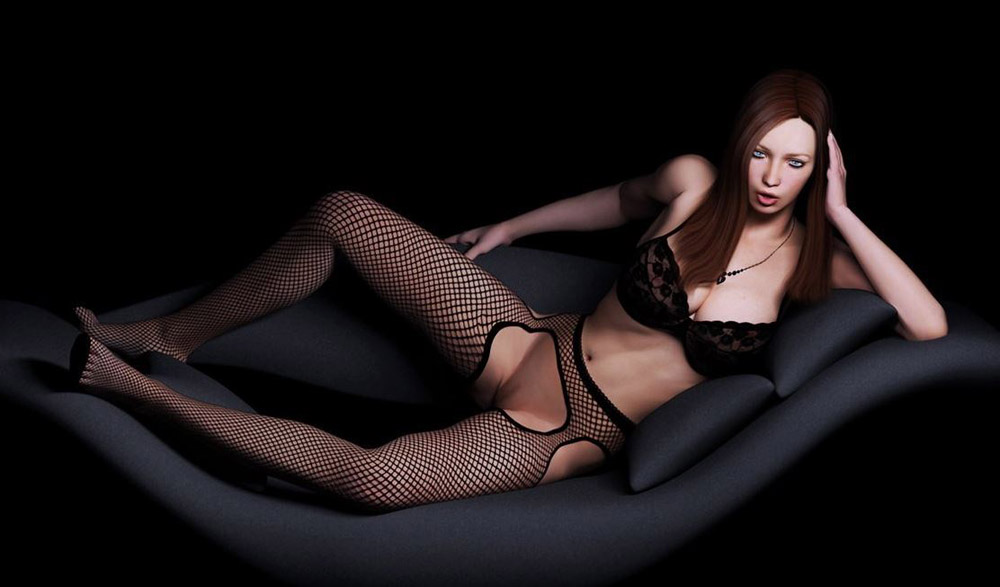 Adult tube sites know that people who watch 3D porn are happy to pay for exclusive content and that is why 3D porn is sometimes even more expensive than a regular premium porn subscription. For example, 3D Sex Paradise charges $19.99 for a monthly subscription and $59.95 for an annual membership.
Pay-per-view videos
This is similar to the previous two methods. But in this case, the consumers pay for each video separately, rather than buy a subscription that allows them to watch premium content.
The specific price of pay-per-view clips depends on the porn website, the video quality and the clip length. In general, 10-minute clips cost $3, while longer videos cost between $4 and $7. Again, this doesn't seem like much, but it adds up to create a nice passive income on the side. All that the adult webmasters need to do is publish a video, set a price for it and sit back. They money will keep coming as long as the video is online.
Content Partner programs
We already mentioned that popular tube sites have premium sections that are placed under a paywall. Well, the majority of premium content is either high-quality professional porn or high-definition amateur porn.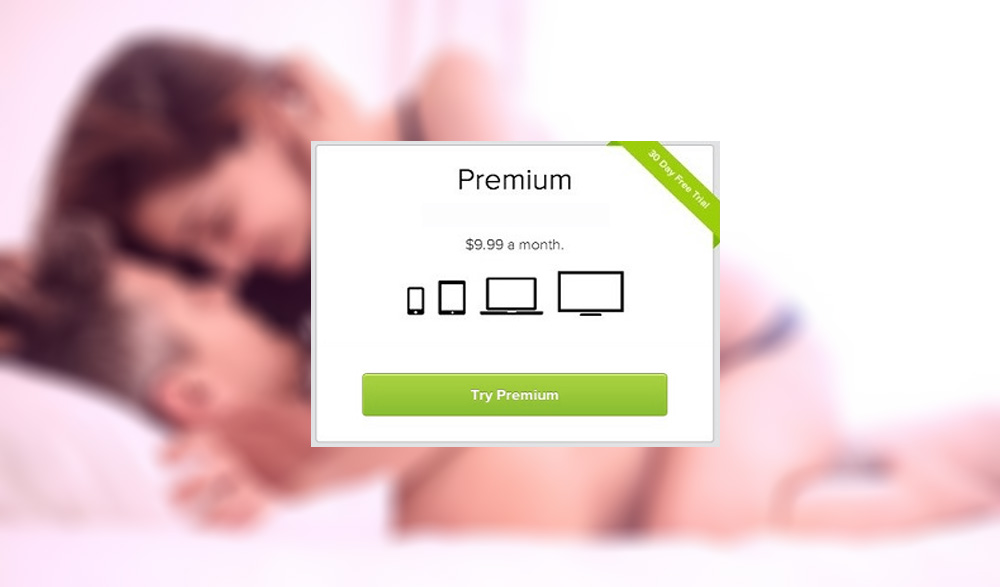 In any case, the porn site and the content owners earn money whenever someone signs up and pays to watch the premium videos. The precise amount that each party determines is hard to determine, but tube sites like PornHub usually take around 20% of the revenue generated from their content partners. Xtube, on the other hand, takes as much as 40% of the revenue.
In the end, both the platform webmasters and the content creators earn decent money from this arrangement.
Adult events and award shows
Believe it or not, adult actors and actresses have a huge fan following. Although the overwhelming majority of people prefer to keep their porn taste private, there are porn enthusiasts who regularly follow all the news and gossip coming from the adult industry.
Adult events and award shows often take place in the US, the UK, Australia and other developed countries. There, fans get to meet their favorite porn stars, talk to them, take selfies, get autographs, and even touch certain parts of their body.
You've probably heard of the largest porn event – the Adultcon that takes place in the Los Angeles Convention Center.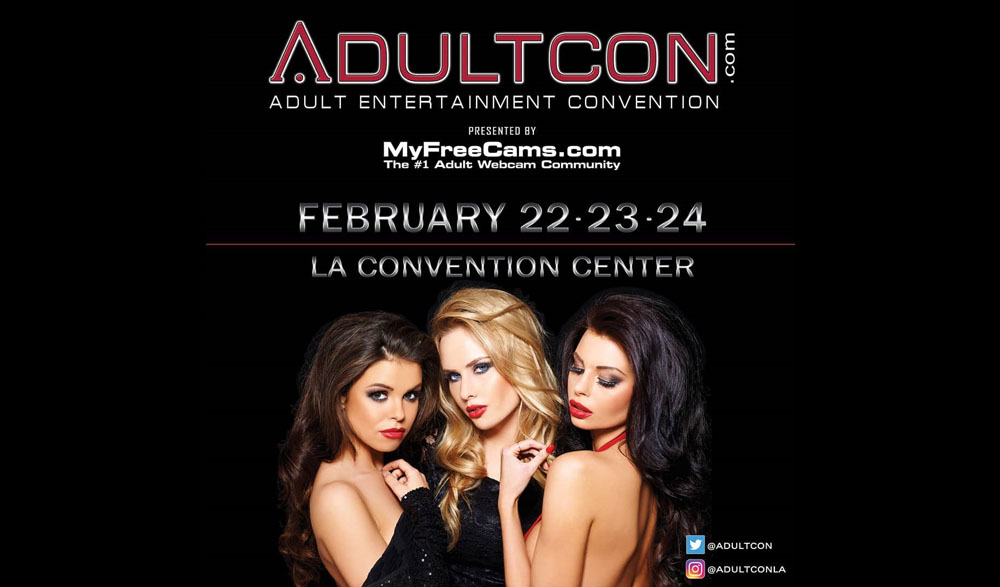 Adultcon offers porn enthusiasts to meet with their idols, talk to them, as well as buy official porn merchandise, including branded products, photos, cloths, sex toys and many other adult products.The tickets for these shows usually cost $35 per day. VIP tickets cost around $50 per day.
AVN Awards or the Adult Video News Awards are the Oscars of porn. The attendance to this event is paid and the hosting company usually charges upwards of $200 for entry.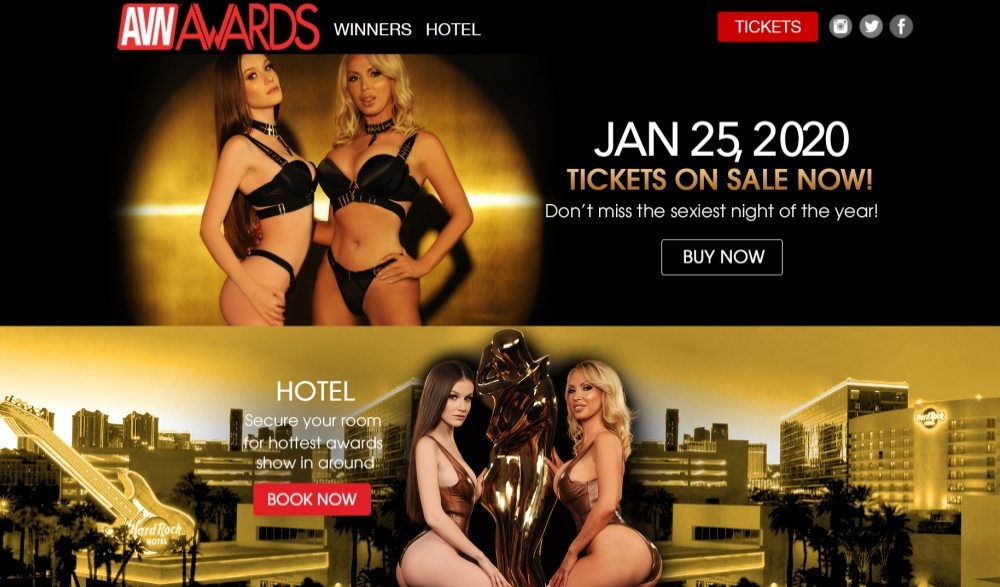 Considering the fact that thousands, and even tens of thousands, people visit these events, the adult events and shows are one of the most profitable ways that porn companies to earn money.
Webcam sites
Web camming might be even more profitable than the adult tube business.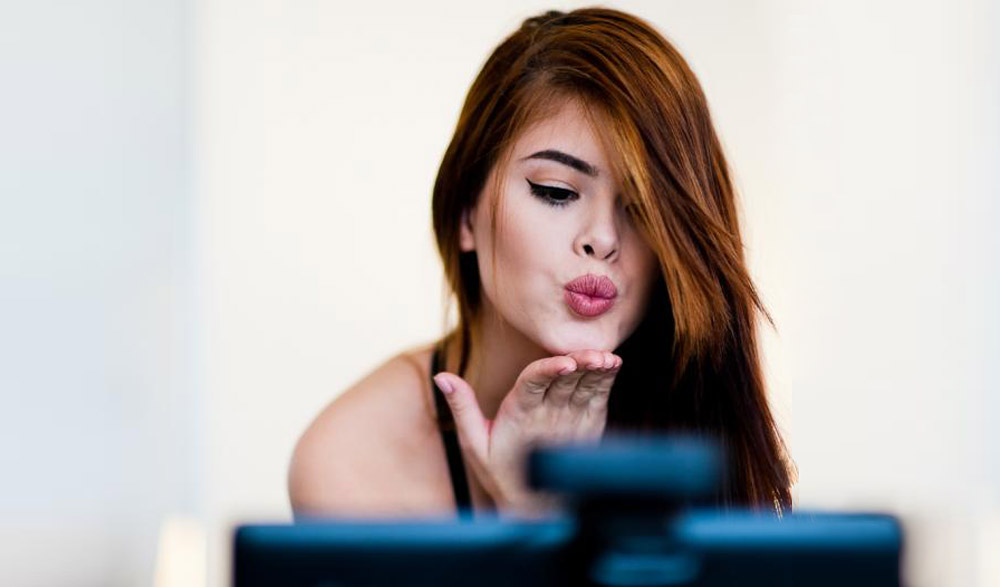 It's certainly easier to run an adult webcam business, since most of the process is automated. Once you set up your own platform, all you need are models that will regularly record shows and perform. But that's not really an issue any longer, as more and more people are turning to camming to earn a full-time income. And why wouldn't they? Nowadays, they can earn the monthly salary that they would get at their deadbeat job with only a handful of webcam shows spread across a few days.
Let's delve right into it and explain how adult webcam sites make money.
Revshare
Revenue share or revshare is the primary source of income for all webcam platforms.
The webmasters of camming sites know that webcam models don't have enough time or expertise to run their own sites and they make good use of it. They allow the models to stream their webcam shows on the camming platform in return for a decent share of their revenue. This lets the models focus on creating great shows for their viewers without worrying about anything else.
Now, the precise share depends on the camming platform and the model's popularity. However, the majority of webcam platforms take anywhere from 20% to 70% of the model's earnings.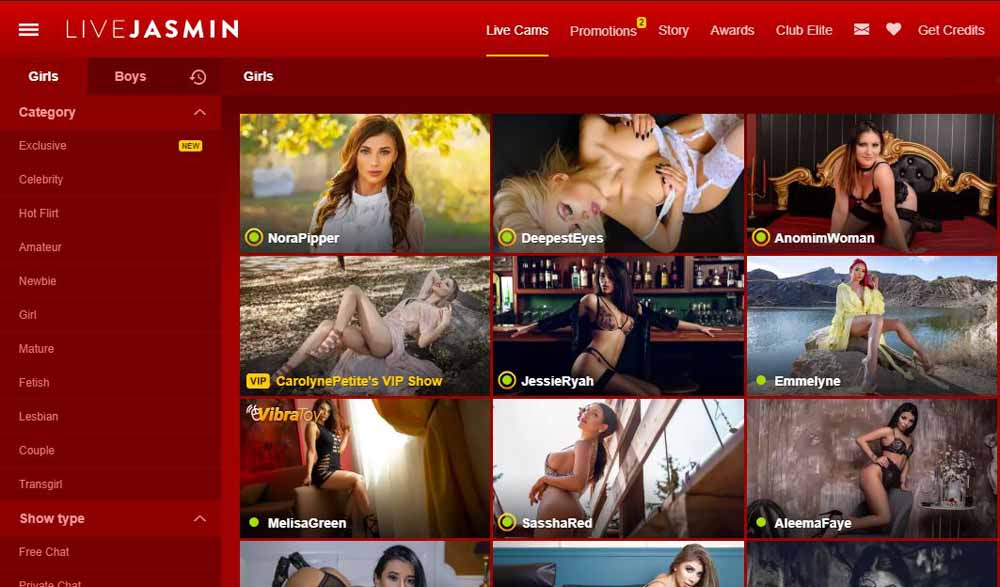 For example, the industry leaders LiveJasmin take from 40% to 70% of the model's earnings. Chaturbate and BongaCams, on the other hand, typically take only 10% to 40% percent.
If that doesn't seem like much, consider the fact that each platform has tens, hundreds and even thousands of webcam models. After all, it's no coincidence that there are so many camming sites out there.
How webcam sites get viewers to pay their models
Now, you might be wondering why would people pay to watch models. The answer is simple – when you're watching a model perform, you're watching a live show. You can talk to the model and even get to know them. This creates a sense of intimacy that pre-recorded porn videos just can't replicate.
Webcam site owners know this and that's why they sell tokens that you use to pay for the shows. Essentially, these tokens act as a digital currency that is used on the webcam platform alone.
There are various reasons that webcam platforms use tokens instead of real money. First of all, it removes the sense of guilt that might be associated with spending real money on porn. When you buy tokens, you're more prone to forget that the webcam show actually costs money. You're just spending some tokens and that rarely feels like a big deal.
That means it's easier for viewers to get carried away and spend their tokens on a show that they like. More tokens spent = more money earned. It's simple.
Aside from that, the tokens are rarely sold individually. Most platforms only allow you to buy tokens in predefined bulks, which forces you to spend a certain amount of money before you even start watching shows.
In addition to that, some camming platforms like Chaturbate and WebCamGirls have also established tipping leaderboards on their sites. These leaderboards show who spent the most money tipping models over a given period. The customer that spends the most earns the title of the model's favorite. Not only is this a flattering title, but it's another subtle way that incentivizes the viewers to spend more money on the platform.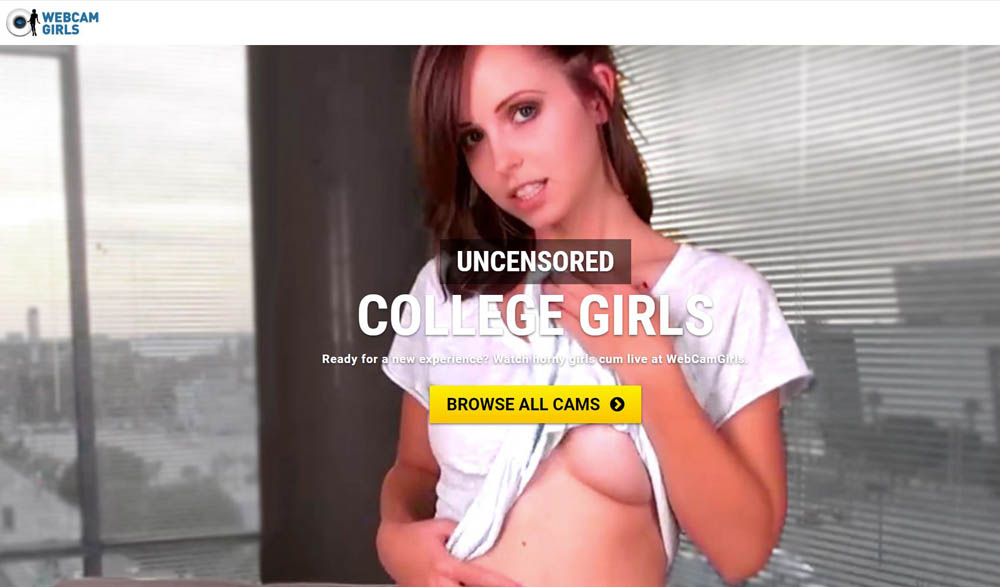 Everyone wants to be the model's favorite.
Adult affiliate programs
Affiliate programs are a common practice among adult webmasters – almost every webcam site has its own affiliate program. This is another method that they use to maximize profits.
In essence, the adult affiliate programs provide regular people with tracking URL snippets that they use to redirect people to the camming platform. The more people sign up for affiliate programs, the more people are advertising the platform.
All of that advertising basically comes for free. The platforms rarely pay anyone to advertise their product. Instead, they offer them a commission for every person that comes to their website with the redirected URL snippet and makes an action that brings profit to the platform.
This way, the webcam sites can give up a small percentage of their revenue and get tons of traffic to their platform.
Webcam studios
The web camming business offers models an opportunity to work from home. While this may be convenient for some, it can be very impractical for others. Camming requires a safe and private place, and not everyone has their own bedroom that they can customize into a camming area.
This means that many webcam models look for model studios where they can perform for 2-3 hours every day. Webcam sites offer these studios with a place that has minimum two rooms and full equipment. These studios have everything that a model needs to perform – a computer or laptop, a camera, a bed or a couch, and professional lighting. Additional equipment can be provided as well, such as sex toys and sexy lingerie, but models usually prefer to bring their own gear.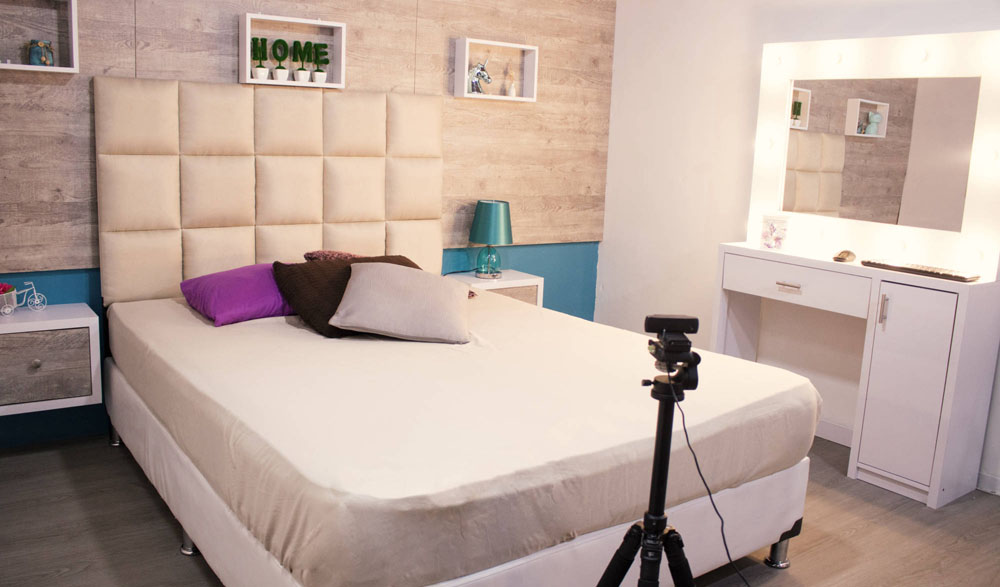 Needless to say, the webcam studios charge for their services. In fact, a studio can take anywhere from 30% to 80% of the model's revenue that is collected during a studio performance.
This concludes another segment of our guide that describes how do porn sites make money. Continue reading to find out how other porn platforms earn money and stay afloat in the business.
Porn platforms
As you may have assumed, webcam sites are not the only porn platforms on the Internet that can make money. In fact, there are tons of porn platforms that can be used to earn a decent income.
However, to make this guide more practical, we've included only a few types of porn sites under this category that collectively refers to all porn websites that primarily make money by taking a revshare from their sellers or members.
These sites are similar to webcam platforms, but they don't specialize in live, streamable content. Instead, they sell pretty much anything and everything that includes explicit content.
Continue reading to find out what forms of porn can be sold on the Internet and how adult webmasters can earn money.
Homemade porn platforms
Nowadays, most people seem to prefer watching real-life, amateur porn instead of fake, forced orgasms of the professional porn studios. This means that homemade porn is growing in popularity. With it, the platforms that sell homemade porn are getting more and more attention – and money.
Almost everyone can start recording and selling homemade porn on these platforms. And judging by the amount of content on them, almost everyone is doing it. There's an endless sea of amateur porn on the Internet and homemade porn platforms are earning big bucks from it.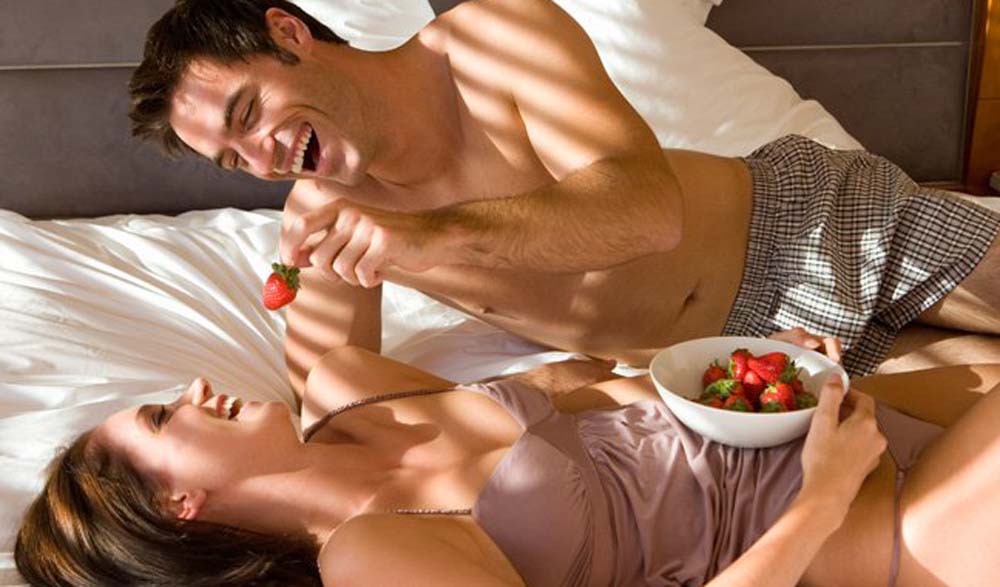 Similar to other porn platforms, homemade porn sites earn money by taking a revshare from the people who upload the videos. The percentage that they take can vary depending on the video quality, popularity of the model and even the platform itself.
However, most homemade porn platforms take anywhere from 10% to 50% of the uploader's revenue.
Phone sex companies
No, phone sex is not some long forgotten practice. It's still in existence and people still pay good money to talk to phone sex operators. The reason is simple – people need intimate connections with others and if they can't find them in real life, they will turn to companies that sell such services.
Phone sex companies work similar to other porn platforms – by taking a cut from the earnings of their operators. This can be anywhere from 10% to 60% of the amount that they earn. For example, Nite Flirt takes 30% to 50%, Arousr splits the operators' revenue in half, and Talk To Me takes a massive 60% of the operator's earnings.
An independent phone sex operator has it much easier since they don't have to share such high portions of their revenue.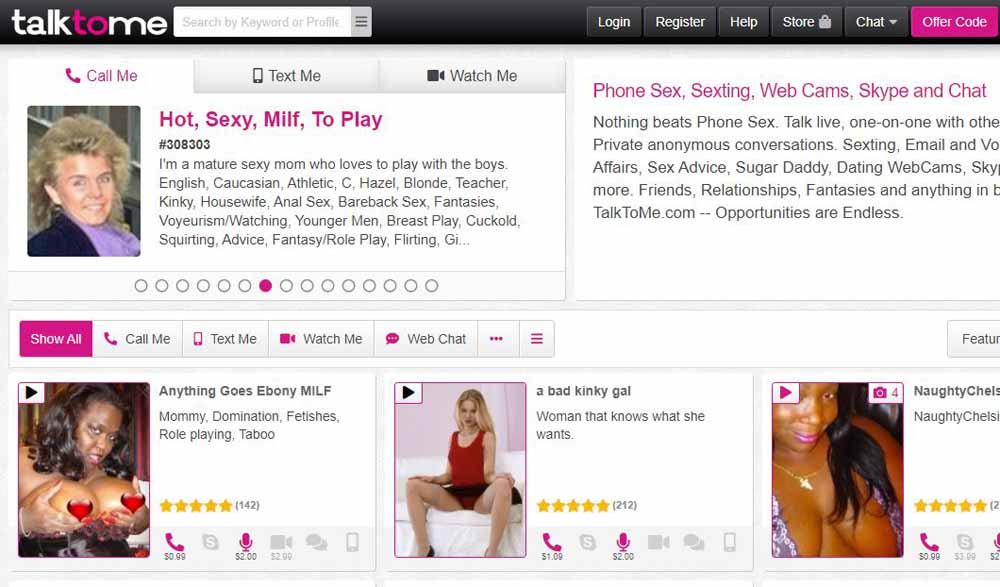 Online sex shops
People are always looking to spice up their sex lives and introduce something new into their relationships. With that in mind, it's hardly surprising to find that people spend around $15 billion on sex toys each year.
This number is likely to rise in the future as sex shops move from physical stores to online businesses. Online sex shops allow people to shop for sex products without any shame or guilt, right from the comfort of their homes. In addition to that, you never have to reveal your personal details to others or leave your home – the package is delivered to you in a discreetly created box that reveals nothing of its contents.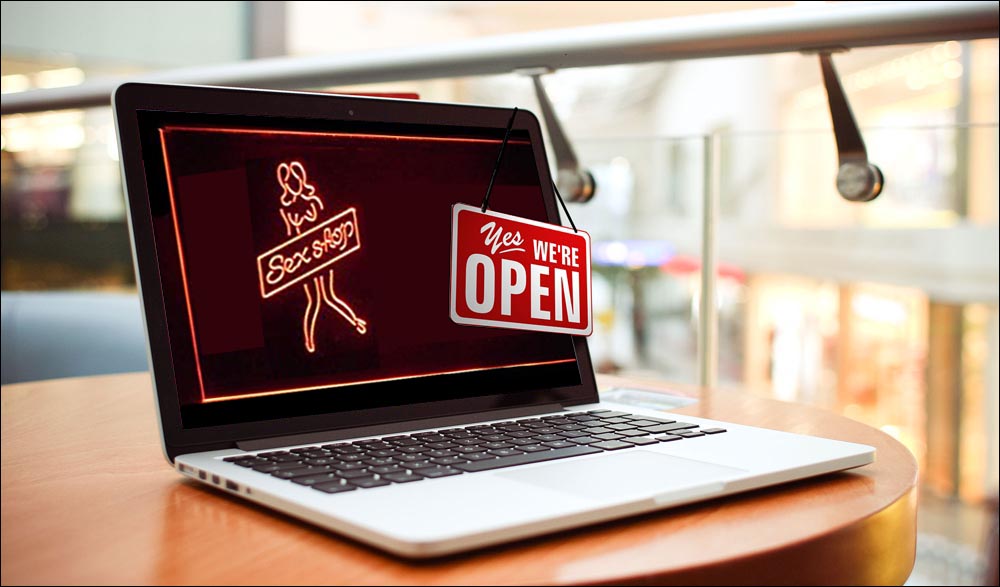 Now, online sex shops earn money using various methods and techniques. Keep reading to find out how exactly online sex shops make money.
How online sex shops make money
Generally speaking, webmasters that run online sex shops use the following methods to earn money:
Reselling
Dropshipping
Using affiliates
Reselling
Most online sex shops earn their money from reselling. Here's a short breakdown of how reselling functions:
First, the owner finds a good supplier that offers competitive prices.
Then, the sex shop owner stocks up on the product. They buy all their products in bulk to drive down the price per unit.
They store their products and start selling them on their online store at a price that provides them with a wide profit margin (anywhere from 20-200% depending on the original price).
They sell their products and restock, starting the entire cycle from scratch.
It couldn't be simpler. All they do is find a reliable supplier and then market and advertise their products. Although online sex shops can't earn much per item, the profit from each product adds up to a nice sum at the end of the day.
Dropshipping
While reselling is simple on its own, dropshipping has to be the simplest method to earn money from online porn.
In short, adult webmasters use dropshipping when they don't want to haggle over stocking and storage space. They simply use other sellers and redirect the purchases from their site to suppliers (original sellers that store the product). This means they don't have to deal with any shipping and delivery either. However, it also means they're earning less per sold item.
Customer buys a toy/toys on sex toy websites and pays money.
The owner is informed about this purchase via email or any other means.
Next, the owner goes to dropshipper's website and places the same order. This step can be automated.
Finally, the dropshipper sends a package to the customer.
Sex toy affiliate program
Similar to other types of adult sites, online sex shops utilize affiliate advertising programs to maximize their profit. This method works the same for every website type – whenever someone sends you a customer using the tracking URL, they earn a commission if the redirected customer buys a product.
This is a win-win situation. The sex shop doesn't have to pay for advertising unless it actually brings profit and the affiliate advertiser makes money by simply sending people to a website.
Adult blogs
Adult blogs are the last category on our list.
Blogs used to be the most popular type of websites in the past, but their popularity is slowly dropping, as more and more people discover how to create more complex websites. However, that doesn't mean that blogs – and adult blogs – are a thing of the past.
Quite the contrary. If run well, adult blogs are one of the most profitable types of porn sites, because written content is easier to rank for in Google and there's little competition there now that almost everyone has moved on from blogs.
Continue reading to find out how porn blog owners make money from the adult industry.
Affiliate marketing
Affiliate marketing is a method that is widespread in the porn industry and we've already explained how it works earlier in our article.
In short, blog owners display affiliate ads on their website and whenever someone clicks on the ad and makes an action at the affiliate website, the adult blog owner earns a commission.
Another way that blog owners earn money is through the affiliate referral program. Any blog owner can refer another blogger to the affiliate program and earn a percentage of his total revenue. This might not be much, but if you establish yourself as a reputable voice in the porn industry, it can bring you a regular stream of passive income without doing any work.
Displaying sponsor websites
This might even be considered a subcategory of affiliate marketing.
Essentially, blog owners often get paid to include certain links in their posts or recommend a product or a service. However, in order to earn money with this method, the blog needs to have steady traffic and thousands of visitors per day. In other words, this method can bring you money – lots of it, in fact – but it's not very beginner friendly.
Selling books and other adult products
Blog owners are often great writers and it's not uncommon for them to publish a collection of their blog posts on certain topics. E-books might not cost much, but they're another way that blog owners earn money from their work.
In addition to that, blog owners can either promote and sell other companies' products or come up with their own. Sex toy reviewers usually decide to design their own sex toy after a while. For that reason, they set up WooComerce on their blog in order to have everything in one place. If their readership is huge, there will certainly be someone who is ready to spend money on his favorite writer's products.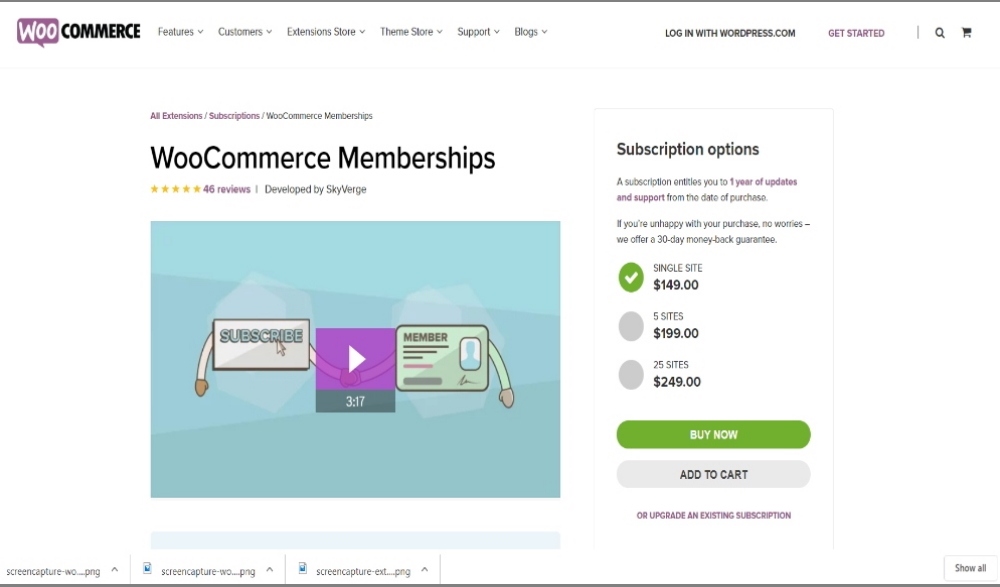 Paid guest blogging and contributing content to publications
Adult bloggers don't differ much from ordinary bloggers and businesses often send them emails, asking them to contribute content to their publications. However, in the porn niche, these publications are usually adult magazines that provide the blogger with more exposure and more money.
In addition to that, many blogs and websites regularly accept guest posts and they're willing to pay for high-quality content. For example, the Girl On The Net website accepts 2 guest posts per month and pays £20 for each post. While this isn't much on its own, popular blog owners often have tens of websites and blogs that they regularly contribute to and that adds up to a nice little profit.
Now, it's important to note the main advantage of adult blogs – they can easily be incorporated into most other types of adult websites. This allows adult webmasters to maximize their profits from porn.
And that's it. Now you know how porn sites make money and what has kept the adult industry running successfully all these years.