If you have browsed around escort websites, you might have come across a service called "girlfriend experience" or GFE. It is usually quite a bit more expensive than standard escort services and is not something that all escorts offer. So, what is GFE? This term describes a warm-hearted, empathetic, and compassionate service that is usually missing from casual escort encounters. Escorts who provide GFE services will act like they are your actual girlfriend for a price. This is not an act just in front of other people — GFE escorts will stay in character at all times.
As you might have already guessed, a GFE service lets clients enjoy the best parts of having a girlfriend, but without any actual commitment or strings attached. Since you are paying for the service, you are not in an actual relationship. However, if the escort is good at her job, you will find the experience indistinguishable from the real thing. While such a service might sound weird to some, it has become increasingly popular in recent years. Let's explore why that is and answer the question "what is GFE and what does it typically include?"
What Caused the Popularity of GFE Services?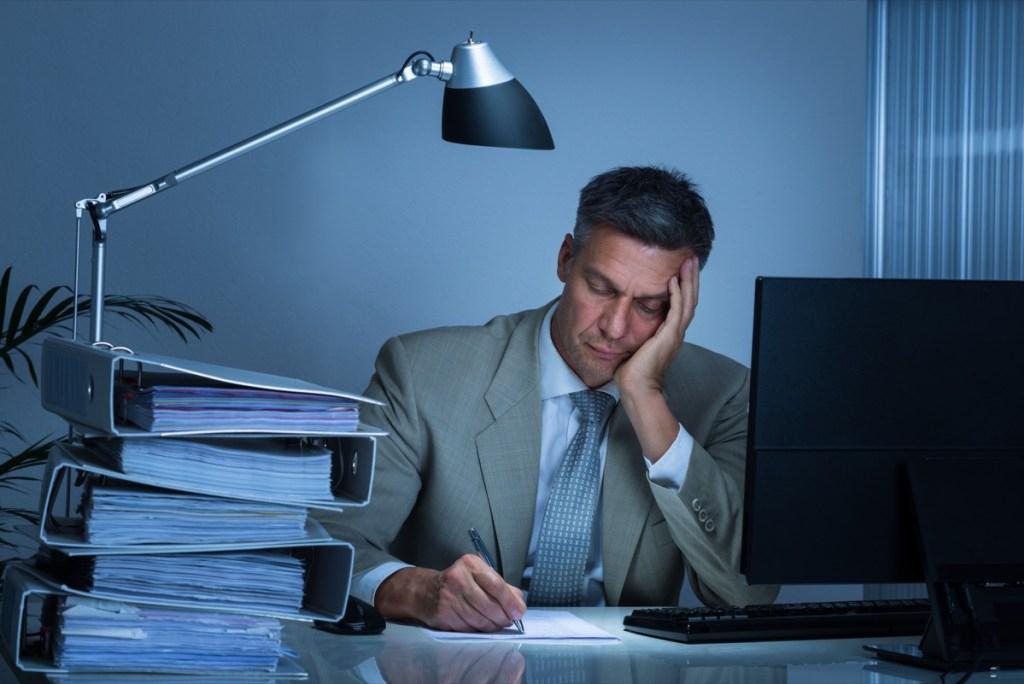 We must admit that it is difficult to determine exactly what caused GFE services to become so popular these days. We believe that it has everything to do with the modern way of life and how human interaction has changed. Today's people are generally lonelier and tend to focus on their careers. On top of that, social skills are at their lowest ever, making it exceedingly difficult for men to find and form natural bonds with women.
The advancements in technology and social media are also at fault. Due to their convenience, many people just do not feel the need to form real emotional connections. They prefer to keep their minds on other things instead. Social networks provide all human interaction, which leaves people unable to find and connect with someone in real life. It is no wonder that GFE services gained considerable momentum in Japan — the world's most technologically-advanced country.
Why Do People Hire GFE Escorts?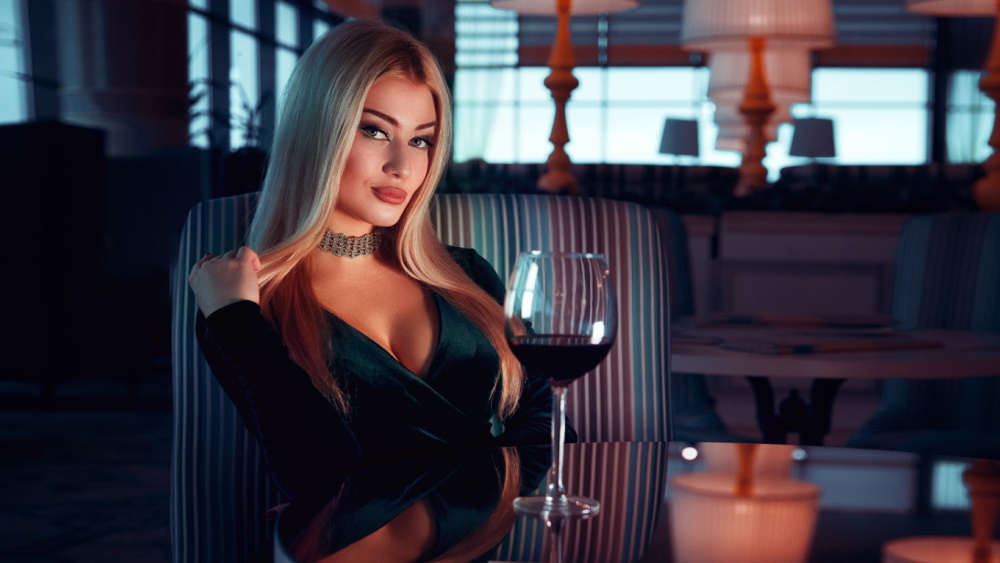 So, what is GFE and what can you expect from it? GFE is a service that can encompass many different activities, depending on the client's wishes and needs. After all, we all have different lifestyles, fantasies, and ideal scenarios on how a relationship should go. Different men can have vastly contrasting motivations for seeking the services of a GFE escort. Let's go over some of the most common reasons for a man to hire a GFE service.
Many men are just shy or not experienced enough to confidently approach and flirt with a woman. As you might imagine, this makes it exceptionally hard to get a girlfriend. Men who have such problems and are of means often resort to hiring a GFE service.

Some men need to satisfy their sexual and intimate needs in ways that are not possible in a normal relationship. For example, there are men who do not consider one woman enough. However, they still want the intimacy that comes with having a serious girlfriend.

Men turn to such services if they are not receiving the emotional support and intimacy they need from other people. Imagine a long-lasting relationship where all the passion is long gone. Quite a lot of men turn to escort services in such situations.

Today's man is more and more focused on his career and making money. Some simply do not have the time to engage in a serious relationship. Of course, they might simply want to avoid any commitment and the complications that come along with it. Traditional relationships are not for everyone, so it is no surprise that some men turn to GFE services.
What Is GFE and What Does It Typically Include?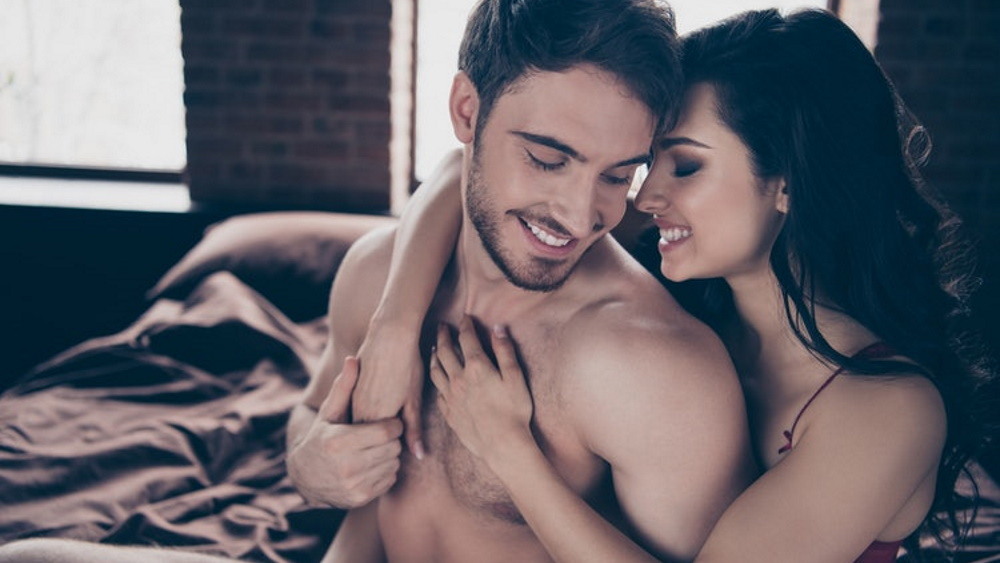 What is GFE supposed to be like? It all depends on your ideas for a perfect date. A typical GFE service could involve activities like a romantic dinner, going to a movie, taking a walk on the beach, or even a quiet evening at home. The sky's the limit here, but you are expected to keep to the norms of a regular date with your girlfriend. The service will usually end with sex, but it does not necessarily have to. While some escorts will go to bed with you after the date, some would not. We will take a closer look at the two types later in the article.
In the following section, we will take an in-depth look at the matter of what is GFE and all its different aspects. In the end, you will know whether or not this is the right type of service for you. We will also explain the differences between prostitutes, standard escorts, and those who offer GFE services. Before we continue, however, we would like to start off with a bit of sound advice.
A Word of Warning
Professional escorts who offer GFE services tend to be very, very convincing, and extremely good at their job. They will go out of their way to display affection for you and ensure the quality of their services. It is important to keep in mind that the escort is just doing their job, for which they get paid. Many people mistake the act for something real and actually begin developing feelings for the escort. 
Trust us — you do not want to fall in love with a professional escort. You will certainly end up heartbroken and miserable. Always be aware that the person with you is working and does not harbor any real feelings for you. This will spare you a lot of potential problems.
The Different Types of Sex Workers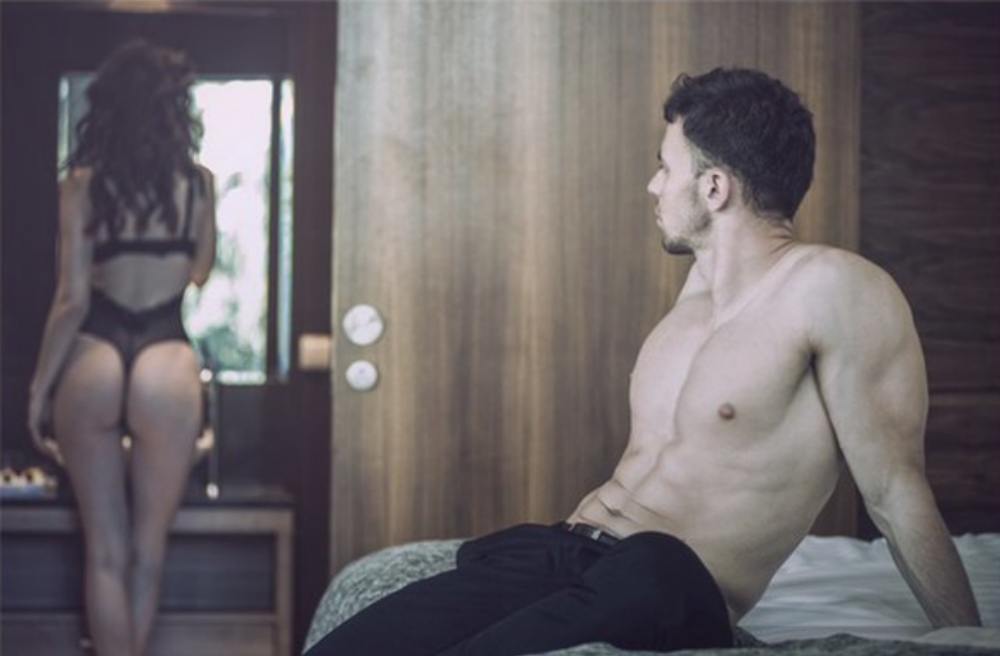 When it comes to the adult industry, some people get confused and consider escorts to be prostitutes. This is not the case at all, and one should tread lightly around the issue. 
"Prostitute" is a derogatory term that gets slapped on sex workers, while most of them would not identify as such. Escorts are generally viewed as expensive, luxurious agency girls who accompany men around the world. They are known to stay at hotels and provide sexual services when needed. Prostitutes, on the other hand, tend to be found streetwalking or in brothels, and offer nothing but sexual services. As you might imagine, people are considerably more judgemental to the latter than the former. 
Since escort services and prostitution are rather similar, overlapping professions, sometimes it is hard to find significant differences between them. In the vast majority of cases, both include exchanging sexual favors for money. However, given the fact that such an act is illegal in many countries, both prostitutes and escorts take risks. Some of them have found creative ways to get by without getting in trouble.
Prostitutes have it harder, since all they do is directly sell sex for money, and there is no easy way around that. Escorts, on the other hand, are actually selling their time, which puts them in a weird legal gray area. When you hire an escort, you are paying for their time and company, and sexual favors are not implied in any way. Any such arrangements must not be made out in the open, which is why many escorts rely on code words and terms in order to communicate without raising suspicion. For that very reason, escorts often go to parties, dates, and other social events, while prostitutes do not.
The Difference Between GFE and Standard Escort Services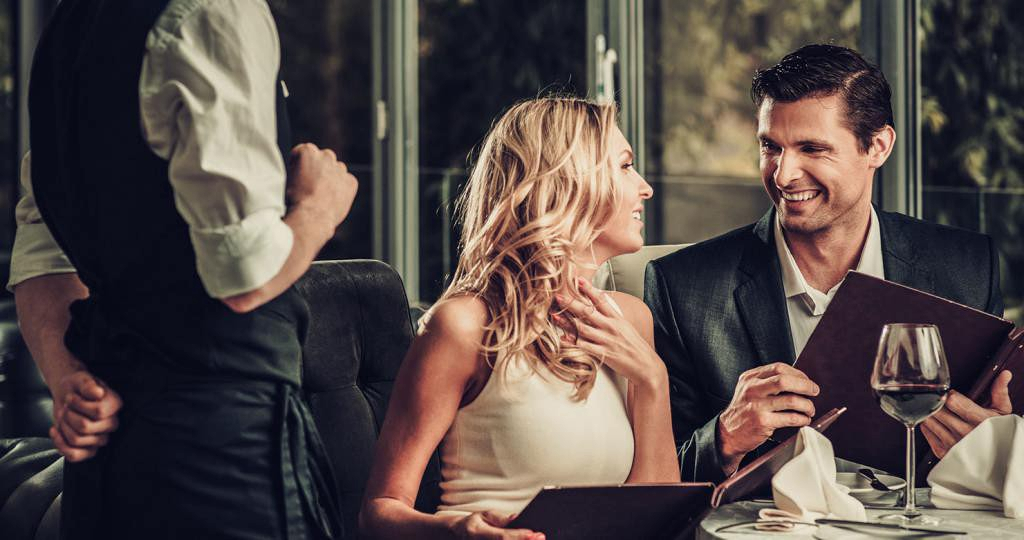 Now that you have an accurate answer to what is GFE, you might be wondering what it offers differently than a standard escort service (or hiring a prostitute, for that matter). The main difference is the amount of passion and emotion the escort will display toward you. The aim of GFE is to simulate the experience of actually being with a girlfriend who loves you and deeply cares for you. Imagine that without all the nagging and other inconveniences that come with a real girlfriend, and you will get an idea of what GFE is. 
GFE services also tend to last longer, since you will be taking the escort on a date before actually getting intimate with them. The intercourse itself will also likely last longer, as it will include foreplay, possibly a few rounds of sex, and even cuddling after the whole thing. As you can see, GFE is perfect for people who need some loving company and what appears to be a real date.
Some Examples of What Is Included in GFE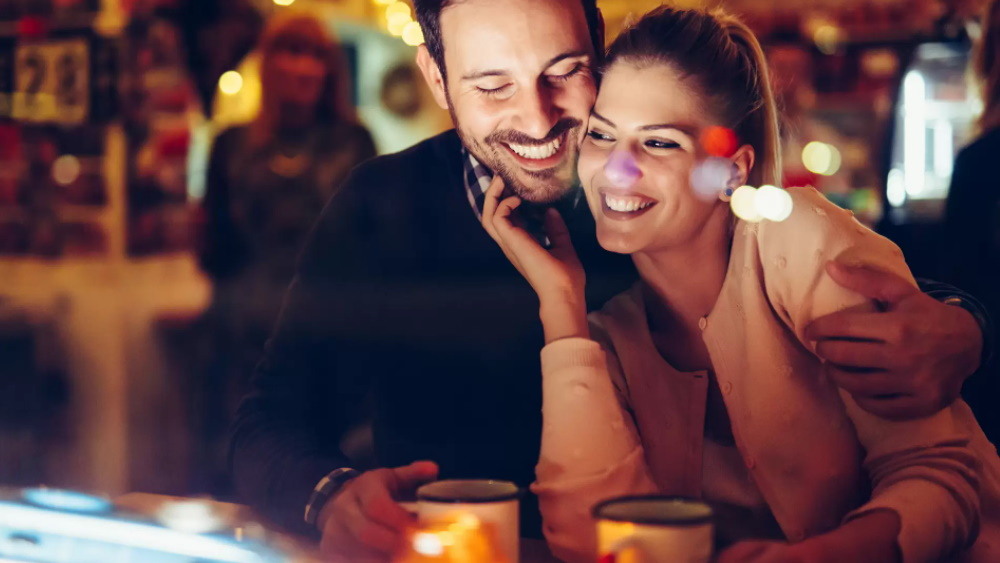 Committed companionship — the escorts will accompany you on dates, work meetings, ceremonies, and all types of other events. While they are with you, they will always pretend that you are in a loving relationship.

Genuine connection — apart from simply providing company, GFE escorts will be interested in learning more about you, your preferences, and your kinks. As a result, the sex will be more intense and overall better, since you and the escort will have formed an actual connection.

Intimacy — professional GFE escorts will act like both your lover and your best friend. Things will usually start slowly, you will get to know each other through texts and chatting, and plan your future dates. The whole experience will feel absolutely genuine and bring you that intimacy you get from being in an actual relationship.

Sensual lovemaking — GFE escorts are experts in providing a sensual, passionate sexual experience. From soft kisses on the neck to moans of pleasure, they will make you feel like you are the best in the world.
What Is GFE: The Two Types of Girlfriend Experience
Now you have an answer to the question of what is GFE. You might also be wondering what it offers when it comes to sex. As we already mentioned, there are two types of GFE escorts — those that provide sexual favors and those that do not. Let's take a closer look at each type and see what the experience holds and what kind of people usually seek each service.
Non-Sexual GFE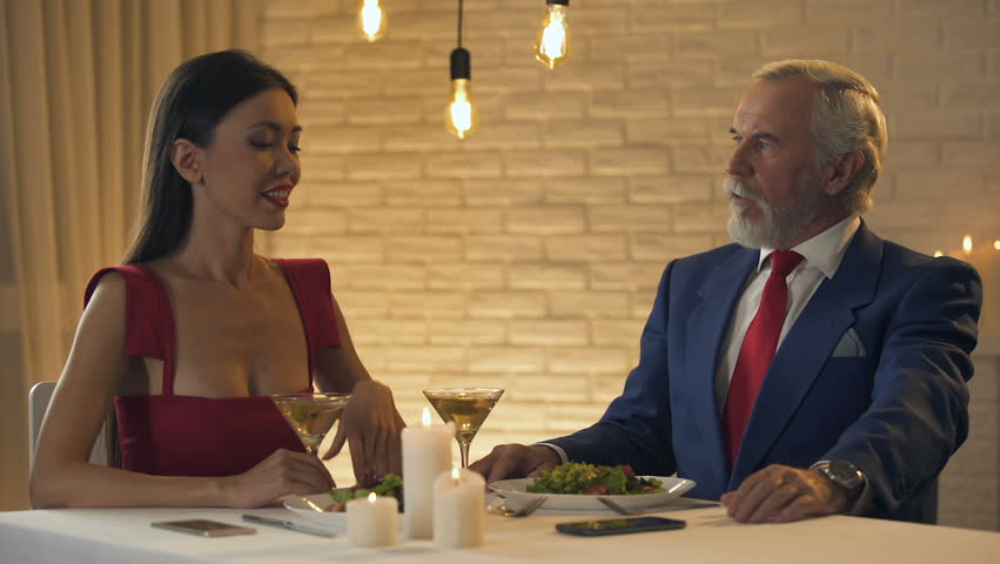 What is GFE without any sex? This type of GFE involves establishing a genuine connection over a certain period of time (it could be days or weeks) via friendly text messages, emails, or some other form of online communication. This all leads up to a nice, intimate date with the escort, without any expectations of sex afterward. This type of GFE service is designed to make you feel comfortable and form a real connection with the escort.
You might be wondering what types of people would pay for a service that does not include anything sexual whatsoever. It might surprise you how many answers this question has! Let's take a look at some examples from people who can benefit from a non-sexual GFE service.
People with little or no experience in dating — non-sexual GFE services are perfect for someone who wants to practice before attempting the real thing.

Demisexual people — this service can be suitable for people who experience a sexual attraction only after a strong emotional bond has formed.

People with medical issues — some people with physical disabilities might feel uncomfortable on dates. A non-sexual GFE service will help them get out of their comfort zone without fear of judging eyes or frowns.

People who need company for a certain occasion — sometimes you just need to show up to an event with a nice girl in order to make a better impression. Here is one fun example — when people go back home for holidays in China, it is customary for guys to bring home a girlfriend. If they do not, their relatives often give them a hard time. To avoid this, single guys are hiring escorts to bring home and introduce to their family as their significant other. 
Sexual GFE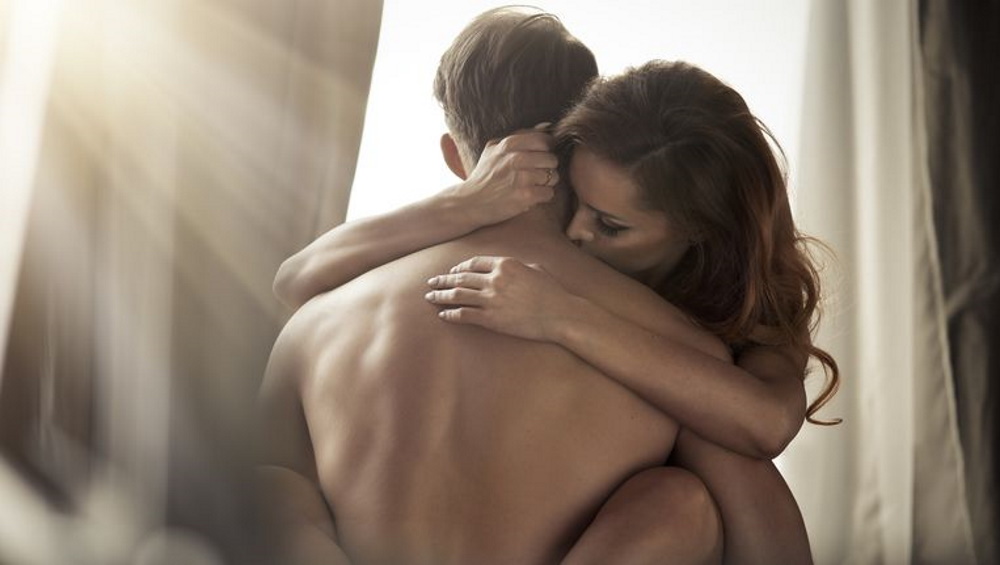 This type of GFE will best suit people who want to have passionate and intimate intercourse. Escorts who provide this service aim to give you a sexual encounter that involves a level of emotional satisfaction you could only get from a long-lasting and loving relationship. Here are some things you can typically expect from sex with a GFE escort:
Sensual and passionate contact

Deep french kissing

Oral with no condom

Intense eye contact

Anal sex (only if she is a very good girlfriend)

Post-coital cuddling
How to Make the Most of Your Time With a GFE Escort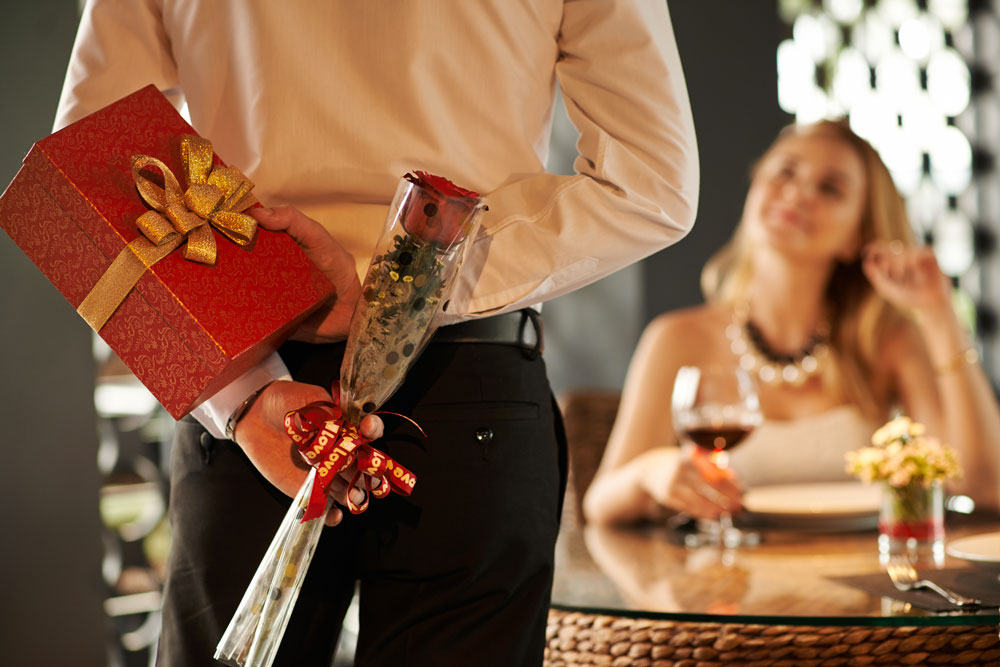 All of this sounds pretty good, right? However, there are certain steps you can take to enhance the experience and make it even better! While escorts who provide GFE services are professionals, you should not forget that they are people too. So, in order for the service to go as planned, they will need your assistance. Show that you are interested in them, ask them questions about themselves, and get to know them as much as possible. This will make the experience much more fulfilling — especially the physical part.
Another great way to show your affection for them and keep everything as genuine as possible is to present them with a gift. It does not have to be something overly expensive — just show them that you have a genuine interest in them. Escorts appreciate that and will definitely give their best both during the date and afterward.
As a general rule, you should not rush things when it comes to GFE services. Let the escort lead, especially if you have never used such a service before. They will know how to set the right mood and keep things going at an appropriate pace for both of you.
Why Is GFE So Expensive?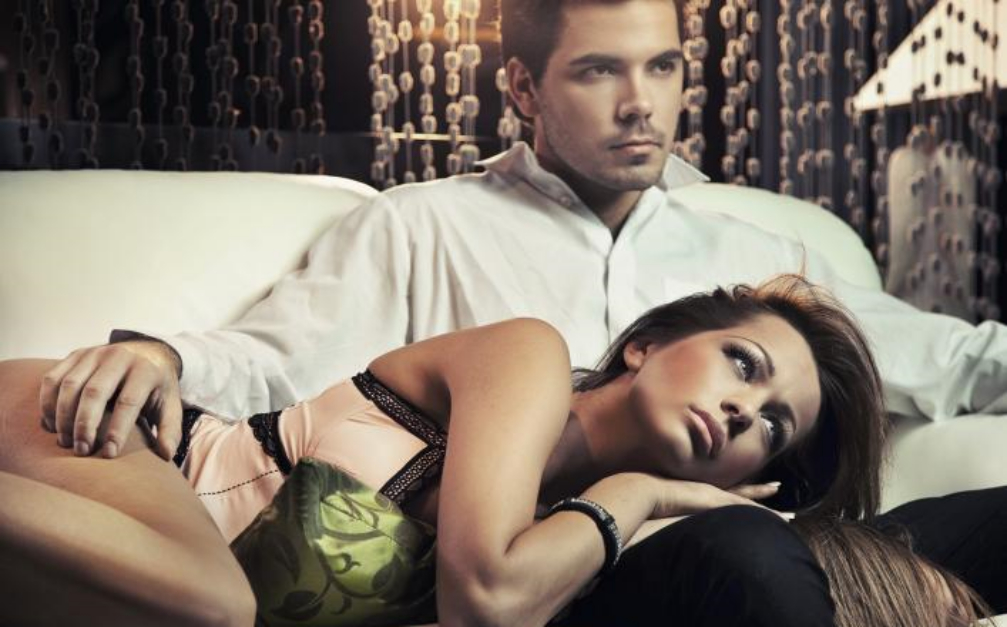 If you have been around the block, you might be wondering, what is GFE offering to justify the high price? After all, GFE escorts are not that different from standard escorts, right? Actually, no — they charge so much for a very good reason. 
While normal escorts and prostitutes don't need to act much when it comes to emotions, GFE escorts should be as genuine and passionate as possible. Their services provide intimacy and a realistic girlfriend experience — in order to achieve that, an escort gives much more of themselves than they would do for a normal order. The high price covers the emotional investment that the escort makes in order to provide a good service. There are professional escorts that charge as much as $500 just for having drinks with you!
We think now is the appropriate time to remind you that escort services and prostitution are illegal in many parts of the world. For this reason, you must be extra careful when hiring a GFE escort. You might be wondering, are escorts legal in my area? In order to answer that question, make sure you check your local laws on the matter.
One known way to discreetly ask for a GFE escort is to order a "nice girl." Check local adult forums and communities for the safest and most proper way to access such a service in your area.
Where Can You Find an Escort That Offers GFE?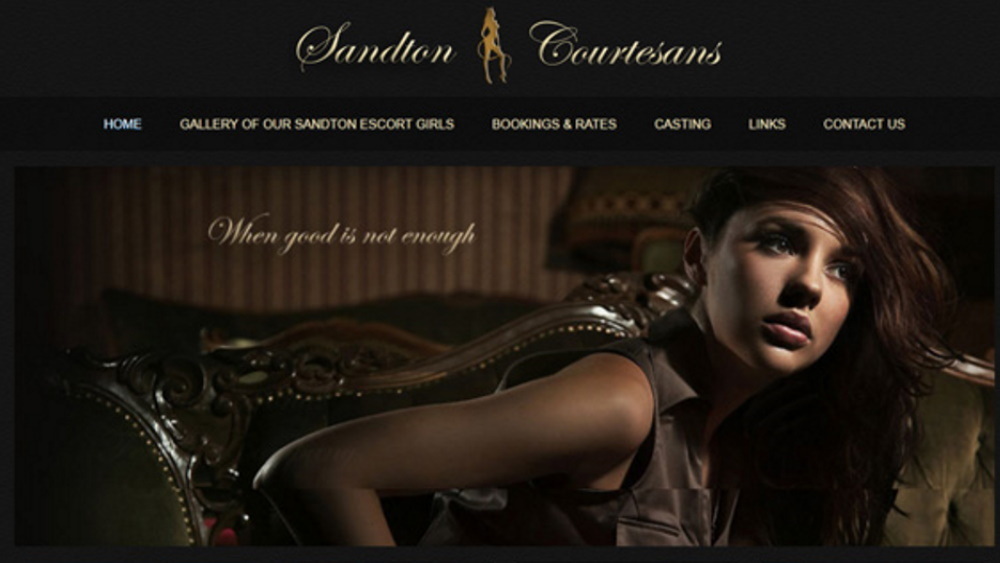 Now that you have the answer to what is GFE, are you ready to book a GFE escort service? One of the best places to find such is, of course, online. There are plenty of online escort websites where you can find providers of such services. We even have our own list of the best escort websites that you can check out. If you prefer to work with an escort agency, check EscortsNearby. Before making contact, make sure you look them up on one of the many independent escort review websites out there. The adult industry can be a bit tricky, so make sure you pick an escort that has plenty of genuine, positive reviews. Otherwise, you might be in for a bad time. Make sure you check out our list of the best escort review websites as well.
Since the service aims to simulate an authentic dating experience, it is no wonder that you can find GFE escorts on the most popular dating apps. Keep in mind that such escorts will not display any terms or rates on their public profiles, since they have to be as discreet about their services as possible. However, there might be some clues to their intentions visible for people who know what they are looking for.
Another place where you can find GFE escorts are brothels. Unfortunately, those are only legal in some parts of the world, so make sure you check if there are such establishments in your area of residence. If there are, feel free to give them a call and ask if they have escorts who provide GFE. As always, make sure to look up any online reviews about the brothel and the specific escort in question. It might save you a lot of trouble in the long run.
What Is Girlfriend Experience and Is It Right For You?
Hopefully, you now have a complete answer to the question of what is GFE and all the knowledge needed to decide whether it is the right thing for you. Before hiring any type of sex worker, be it a prostitute or an escort, you need to know precisely what the experience is like and if it is something that you would enjoy. 
When it comes to GFE, imagine being on date night with a loving girlfriend with whom you have had a long-lasting relationship. Going out with a standard escort would be like a first date, where you should impress them by taking them to an expensive restaurant. Finally, hiring a prostitute is nothing other than a one-night stand with a random girl. Think carefully which service is the right one for you, and act accordingly!
Congratulations on getting to the end of our rather lengthy article on what is GFE and the exact details of what it offers. After going through all this, we can safely say that you know everything you need in order to decide whether or not to hire a GFE escort. With the rising popularity of the service as a whole, now is the perfect time to experiment and see if you enjoy this rather unique type of escort service.