Have you ever wondered how much the average escort salary is? Since there is little to no data or research on salaries in the escort industry as a whole, it is quite difficult to give an accurate answer to the question: how much do escorts make? The escort industry is still pretty much a forbidden topic, since it is still illegal or partially legal in many countries in the world. It is quite understandable that people in the industry do not openly share numbers — after all, it might put them in jeopardy.
Despite that, there are some escorts who have opened up on the topic. We took the time to gather all the information we could on the topic of how much do escorts make, in order to present you with the most accurate answer possible. After reading our extensive article, you will have a better outlook on escort income. If you want to become an escort yourself, or are currently one who is researching rates, this article will give you all the information you need.
Why Are Escort Services Generally Expensive?
Since the escort industry is generally stigmatized, people do not usually talk about it in the open. However, there is one place from which most of us have formed an opinion of it — Hollywood cinema. The issue here is that movies on the topic tend to be a bit polarizing. They either show being an escort as a glamorous, profitable venture, or a dark, nasty, and dangerous profession. The reality for most escorts stands in neither extreme. The truth, as usual, lies somewhere in the middle.
Having intimate relationships with people you hardly know can be hard. This is why sex work can be a very taxing profession, both physically and mentally. Indeed, in some rare cases, being an escort can be outright dangerous. Due to the large amount of people escorts usually have sex with, they are at an increased risk of catching STDs or STIs. Those risks are the main reasons why escorts are considered a luxury and their services are usually quite expensive. Additionally, escorts cost a lot because they offer an experience that would be very difficult to find otherwise.
Female Escorts vs. Male Escorts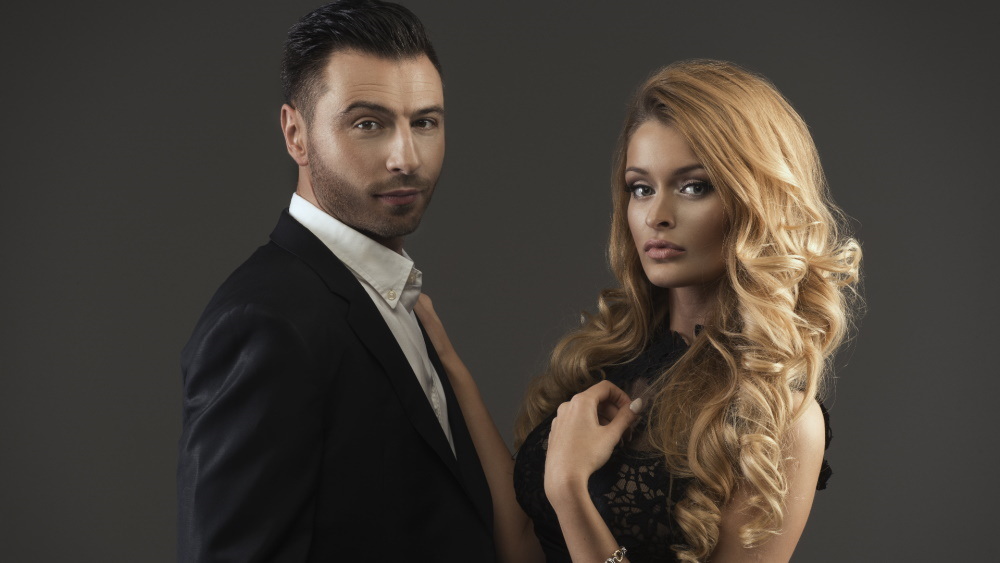 It is a common misconception that the escort industry consists exclusively of females who provide services for male clients. In fact, nearly 20% of all escorts are actually males, with the majority of them offering services to other males. The number of male escorts who specialize in female clients only is surprisingly small.
Does gender play a role in figuring out how much do escorts make? Our research shows that it definitely does. Let's take a look at the main differences between how female and male escorts conduct their business. It will help us understand the differences in escort service salary between male and female providers.
Female escorts can be found everywhere — in agencies, brothels, operating independently, or even on the street. Male escorts, on the other hand, operate independently almost exclusively. Escort agencies will usually only have a handful of male escorts on offer.
About two-thirds of male escorts service the same sex. While there are bisexual male escorts, most of their income generally comes from male clients. Female escorts, on the other hand, almost exclusively work with clients of the opposite sex.
When it comes to duration, a date with a female escort will usually be considerably shorter than with a male one. In most cases, people who hire female escorts do it only for a quick sexual act. On the other hand, people who hire male escorts generally expect some bonding time before physical intimacy starts. This goes for both male and female clients who are looking for a male escort.
Male escorts hired by females usually act only as a companion for different social gatherings and other occasions. The service rarely goes beyond that — one of three dates usually ends up with sex. A male hiring a female escort will almost always result in sex.
The Factors That Affect Escort Prices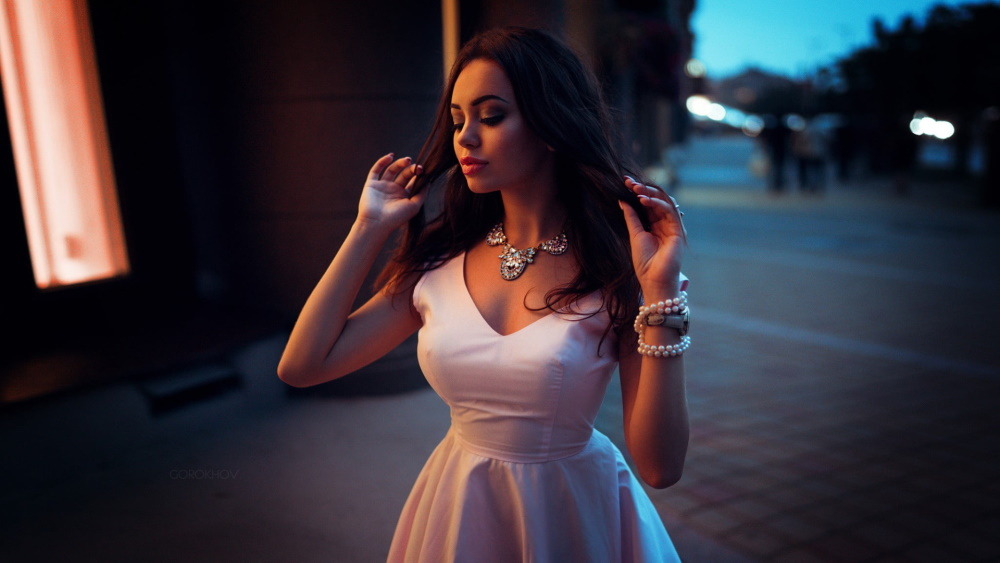 How much do escorts make then? There are a lot of factors that affect the pricing of a particular escort. In this section, we will explore each of them and see why they are important when it comes to determining escort rates.
Location
This is perhaps the most important factor when it comes to answering the question how much do escorts make. In the majority of cases, escorts who work and live in cities with higher living standards will charge more in order to make a proper living. For example, an escort that primarily operates in the US cannot expect to maintain the same rates in, let's say, India. If you live in a big city, you probably have higher living expenses. Naturally, you would adjust your pricing to accommodate your lifestyle.
Appearance
We do not need to go into much depth here. The prettier an escort is, the more they will charge for their services. Indeed, beauty is subjective, but some common aesthetic standards apply. A healthy, good-looking escort can safely charge more than their less-attractive competitors. Physical appearance matters a lot when determining the answer to how much do escorts make.
Age & Experience
Those criteria are largely subjective, since different people have different tastes when it comes to escorts. However, an escort in their twenties will generally earn more as they gain experience in the industry. You can expect to make your peak earnings between the ages of 26 and 30. After that, unfortunately, age starts playing an adverse effect. Escorts above 30 tend to lower their rates, despite their experience. Still, there are plenty of people who are happy to hire a more mature escort. After all, there are plenty of fish in the sea.
Quality of Service & Personal Charisma
Back in the day, an escort's job would be only to provide sexual services to their clients. Location and appearance used to be the dominant factors in the industry. Nowadays, however, escorts are hired not just for sex, but for company as well. Escorts who are more charismatic, intelligent, and considerate are valued more. All people who work in this industry should be aware of that fact.
Clients tend to pay more for escorts who are willing to go the extra mile to satisfy them. Providers who put their personality first and sell themselves rather than just their bodies can expect to earn more in this business.
How Business Is Conducted
The specific way in which an escort operates makes a big difference in terms of their payment. Much like in other professions, if you work for yourself, you get to set your rates and keep all earnings for yourself. On the other hand, working for an agency has great benefits, but limits your earnings, as you have to pay a commission. Let's take a look at the different ways in which escorts offer their services.
Streetwalkers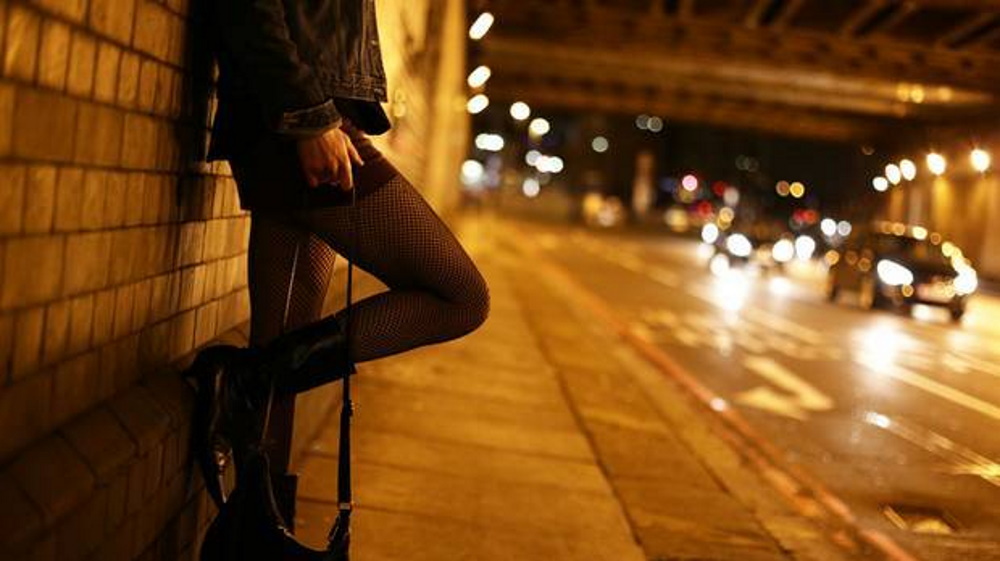 This is the way escort services originated in ancient times. However, since all escorts in this category do is provide sexual favors in exchange for money, most people consider it just prostitution. Streetwalkers make less money than the rest and place themselves in quite a bit of danger. This type of sex work holds risk of exploitation and abuse and should be avoided.
Brothel Workers
A brothel is a specific location where people would go to pay for sexual favors. Brothel workers work at higher prices, since they need to pay some of their earnings to the owner of the establishment. In places like Amsterdam, you can encounter the so-called window workers. The providers literally present themselves in storefronts, tempting bypassers to go into the brothel and make use of their services. They give some of their payment as commission to the brothel owner.
Brothel workers in general do not have the freedom to determine their rates, as the owner of the place sets them. In most cases, they do not take physical appearance, charisma, and skills into account. Since escorts at such places have a fixed rate and need to pay commissions to their boss, they do not make that much money for themselves.
Bar & Casino Workers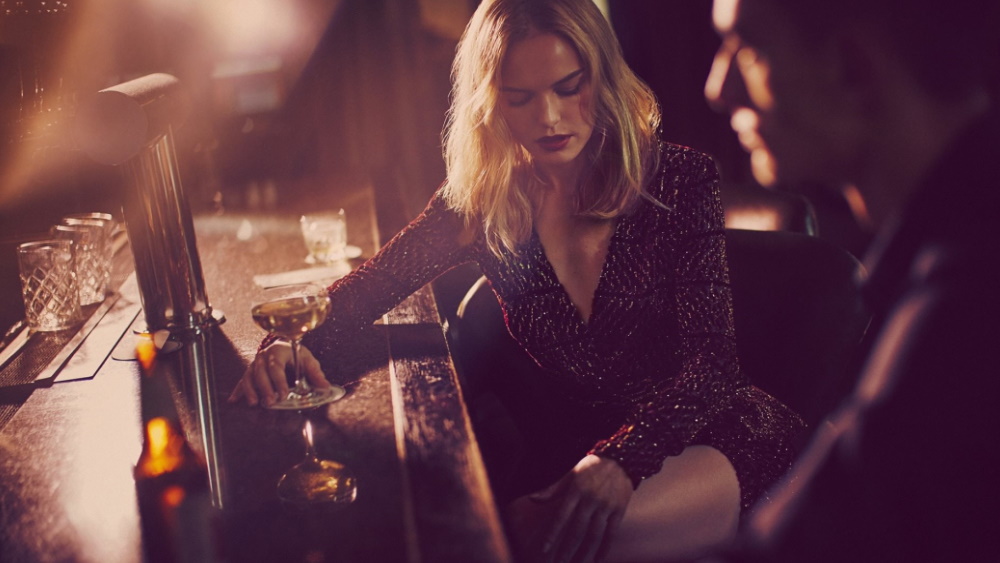 This type of escort would hang around in bars or casinos and identify suitable customers. After locating a suitable one, they would approach them, flirt, and eventually offer their services. The sexual act would then occur in a separate location — if the hookup took place in a hotel, it might happen right then and there. Such escorts operate similarly to streetwalkers, with sex being the main service they offer. However, depending on the type of establishment they hang out at, they might charge at considerable rates.
Independent Escorts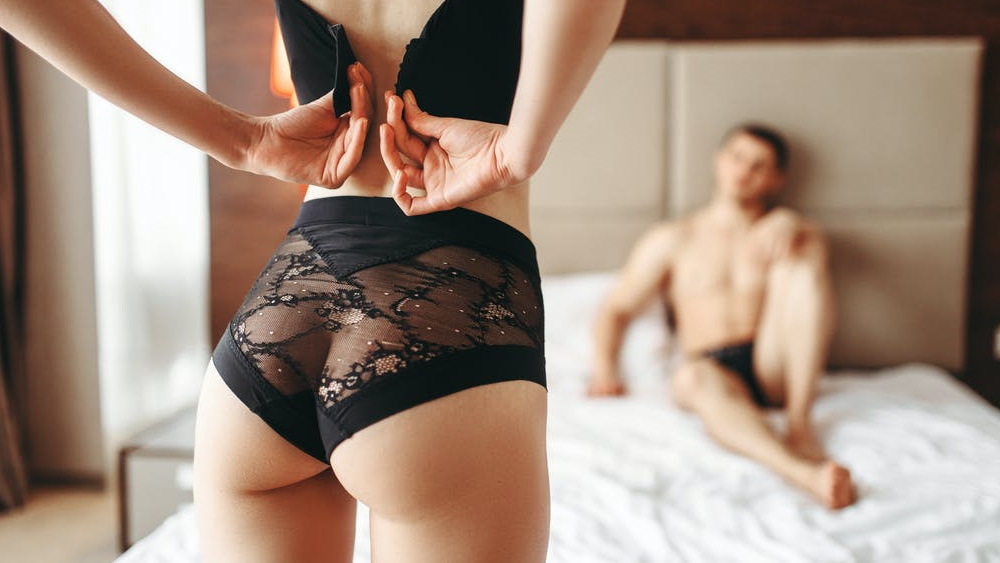 If you want to keep all your earnings to yourself, you need to work for yourself. Independent escorts do just that — however, they still need to pay for a variety of expenses in order to stay in business. Those include advertising, rent for incall services, transportation for outcall services, and taxes as well. Independent escorts can work at higher rates, depending on their appearance and the area in which they operate. As a result, such providers can charge more and work less. Independent escorts can often be found on the best escort apps.
Agency Escorts
While brothel workers will operate only within their place of occupation, escort agencies allow providers to come straight to you. Escorts who work for an agency have everything taken care of. The agency will advertise them, find them clientele, run background checks on customers, and even arrange the meetings themselves. It will also perform escort screening, making sure all employees are up to standard. Many agencies have multiple people in charge of advertising — they usually get paid out of the escort's commission. People who organize the meetings also get a share of the same pot. In the end, the agency and the escort split the rest equally. Agency escorts can make a fair amount of money, depending on the agency itself and their appearance and skills. It goes without saying that expensive VIP escorts will have a much higher income than regular escorts.

Are High-Priced Escorts the Best There Is?
Now you know how escort rates are usually determined. You still might be asking yourself why some providers offer services at such outrageous prices. In most cases, escorts charge a lot because they offer a unique experience that cannot be obtained through any other means. Those individuals know what they are offering and are aiming at a target audience of high-paying clients who can afford their premium services.
On the other hand, you should never underestimate an escort who works at a lower rate. More often than not, those are inexperienced providers who are still not sure what their actual worth is. Never take a low price as a sign of poor or inadequate services. Checking out the best escort review websites and forums can give you a good idea of the price/quality ratio of different escorts.
While escorts often define their rates based on their physical appeal, they always factor in experience as well. If they know that they are offering sexual services of the highest quality, it is understandable that they will ask for more money. On top of that, many high-paying escorts perform specific services for which they charge extra. A few examples include GFE, PSE, anal, and bareback blowjobs.
How Much Do Female Escorts Make?
How much does an escort make a day? It depends on the hours they are willing to put in. We took the time to research and analyze the price ranges on several of the best escort directory and agency websites. After looking at the data, we can conclude that the female escort salary range is between $150 to $2000 per hour — which is a pretty big gap. The reason for rates to vary in such a large spectrum is because service quality is extremely subjective. As we mentioned, escorts who take the time to polish their appearance, character, and performance overall get paid more than the ones who do not. However, the standard criteria we explored above still apply. Location, age, and experience are still very important when it comes to determining an escort's rate.
During our research, we found that location in particular plays a major role when it comes to how much do escorts make. We decided to gather and present to you the average rates of independent escorts in some popular areas of the world. Check out the table below and see how the price differs.
North America
| | |
| --- | --- |
| New York | $600 – $1200 |
| Miami | $300 – $800 |
| Los Angeles | $450 – $900 |
| Denver | $600 – $1200 |
| Las Vegas | $250 – $750 |
| Toronto | $200 – $400 |
Europe
| | |
| --- | --- |
| London | $250 – $800 |
| Amsterdam | $170 – $350 |
| Paris | $250 – $600 |
| Berlin | $250 – $600 |
| Moscow   . | $120 – $500 |
| Athens | $120 – $250 |
Other
| | |
| --- | --- |
| Dubai | $300 – $800 |
| Sidney | $400 – $600 |
| Tokyo | $300 – $600 |
Of course, those are just average prices for the given locations. Depending on the criteria we described earlier, the rates can severely change in either direction. Still, this table can give you a good overview of what to expect when it comes to escort services in those major cities.
How Much Do Male Escorts Make?
How much do escorts make if they are male? There is a significantly lower demand for male escorts out there when compared to female ones. Because of this, the former have fewer clients and earn much less money. A classic date with a male escort would include a date at a restaurant, drinks at a VIP lounge, and sex in a hotel room. The lower end rate for such a service is around $100 per hour, which is slightly lower than what the average female escort charges. The most expensive male escorts we could find charged around $800 per hour. However, male escort salary is still nowhere close to what the premium female providers make. 
So, How do Male Escorts Manage to Get By?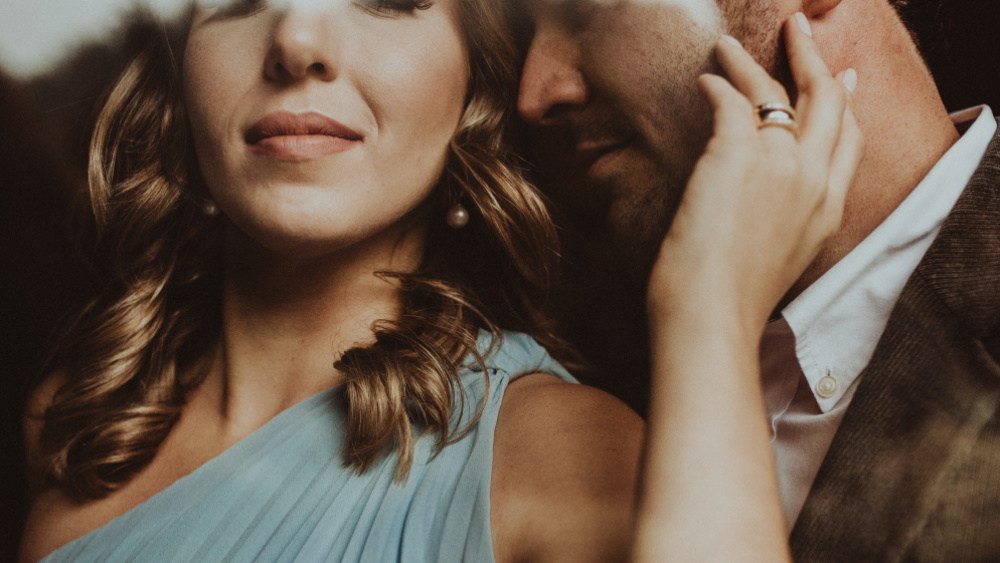 On the other hand, though, people who hire male escorts do not usually do it just because of the sex. They often have a certain type of fantasy scenario in mind, usually with weird requests that most people would be uncomfortable doing. Because of this, male escorts often have an edge when it comes to negotiating pricing.
In the vast majority of cases, people who seek the services of a male escort want to establish some sort of emotional connection to them before getting to the sexual part. Escorts use this to set minimum durations of the service, often starting at a 2-hour minimum. However, such dates typically end up lasting from 4 to 6 hours.

Male escorts need more time to prepare for a date, since they end up being the one who does all the arrangements. This is another reason why they cannot manage to get as many bookings as female escorts do. Unless the client is hiring an escort to accompany them to a specific event, it is up to the provider to plan and execute all elements of the date.
There are not many escort agencies that offer male escort services. As a result, the majority of such providers are independent and need to take care of advertising and client screening themselves. When it comes to generating new business, male escorts favor online ads in directories. You can tell if a guy is offering a full-service male-to-male experience by their profile pictures, as they are usually pretty explicit. Naturally, male escorts who are more into massages and such will use much more subtle imagery.
What Is "Gay for Pay"?
As we already established, straight male escorts have a hard time finding female clients. In fact, the demand is so low that they end up having to serve male customers, even though they are not gay at all. Such male escorts would advertise themselves as being "Gay for Pay". By doing this, they ensure a steadier stream of clients and enough money to make a living.
How Should an Independent Escort Set Their Rates?
If you are an up-and-coming escort, you might have a hard time finding an answer to the question of how much does an escort get paid. After all, setting a rate for a service is nothing like evaluating the price of a product. You cannot quantify and take into account all expenses that go along with providing a service, especially in the industry we are talking about. Things are subjective in this line of work, but there are a few things an escort should take into account when determining their rates.
How much do escorts make where you live? You should perform competition research online in their area. Checking out escort profiles that are similar in appearance and services is a great way to understand what the average rates are. If you are a newcomer, you should set a price lower than the local average and advertise that you are new in business. Many people looking for escort services are interested in just that. Another way to start strong is to lower the rate for each consecutive hour. This way, you will be able to get longer bookings and more cash.

Ask yourself what you are willing and able to do and set some boundaries on your services. Make a list of extra services and set fixed prices for them. Things like anal, BBBJ, and cum in mouth are often charged separately from the main service.

Make sure you go the extra mile and try to fulfill the fantasies of your customers. Escorting is no longer just about the sex — if you find something you are particularly good at when it comes to roleplaying or special services, make a point of it. Escorts who offer such things get paid a lot more than the standard ones.
Setting the Right Price for Escort Services
When it comes to determining how much do escorts make, there are three key factors that you should take into account. It does not matter if you are female, male, or something else. If you follow those, you can be sure that your professional escort salary will match your expectations and your escort venture will be off to a flying start.
Know Your Value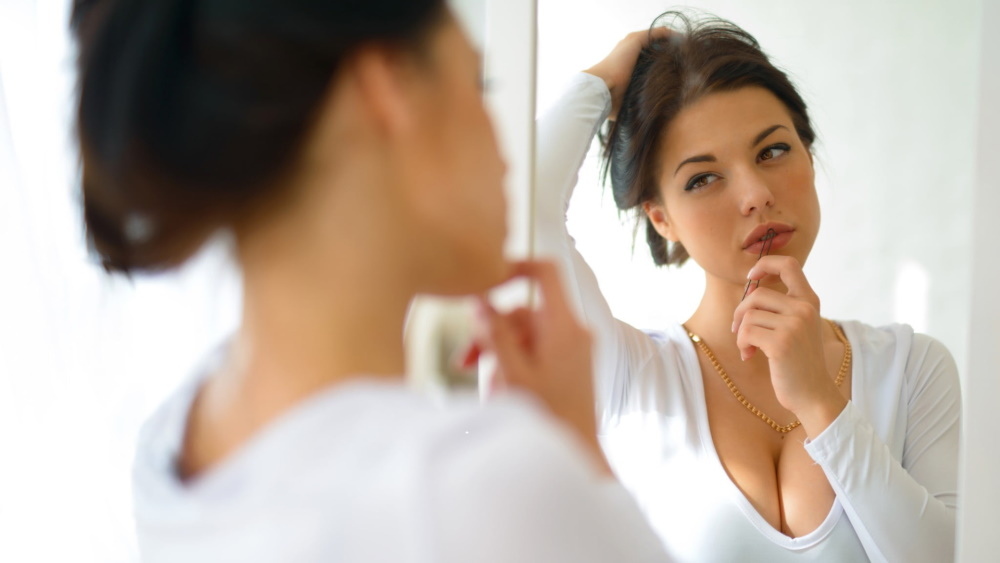 The most important thing to keep in mind is your own value when it comes to the local escort industry. Your value is determined by your physical appearance, experience, and competition in that area. Also, you should take into account the types of services you provide and if you offer something that your competition does not. As we already mentioned several times, you need to think about yourself beyond sex. Even though it is essential for some clients, most wealthy customers are not just looking for a one night stand. This is why escorts who don't just focus on sex tend to earn a lot more.
Segment Your Market
The best way to expand your business and earn more is to start segmenting your pricing. This can be done based on time, the specific needs of a client, their social status, and the location you are currently in. For example, escorts that tour tend to change their pricing based on the city they are offering services in. Also, you can charge less for times of the day or week when you expect less potential customers.
Create a Service Portfolio
In addition to your standard escort service, you need to have a list of complementary services that improve and expand upon it. A good example is having a friend you can call if a customer is looking for a threesome. You can have multiple variations of specific services, with different rates. Another good idea is to offer lower rates for longer bookings, as this will ultimately result in more cash for you. Many successful escorts also offer discounted rates for return customers, ensuring they have one more incentive to come back for more.
Making More Money as an Escort
Want to increase the amount of money you get paid to be an escort? Escorts who want to earn more can look into the following ways of achieving their goal.
Providing Extra Services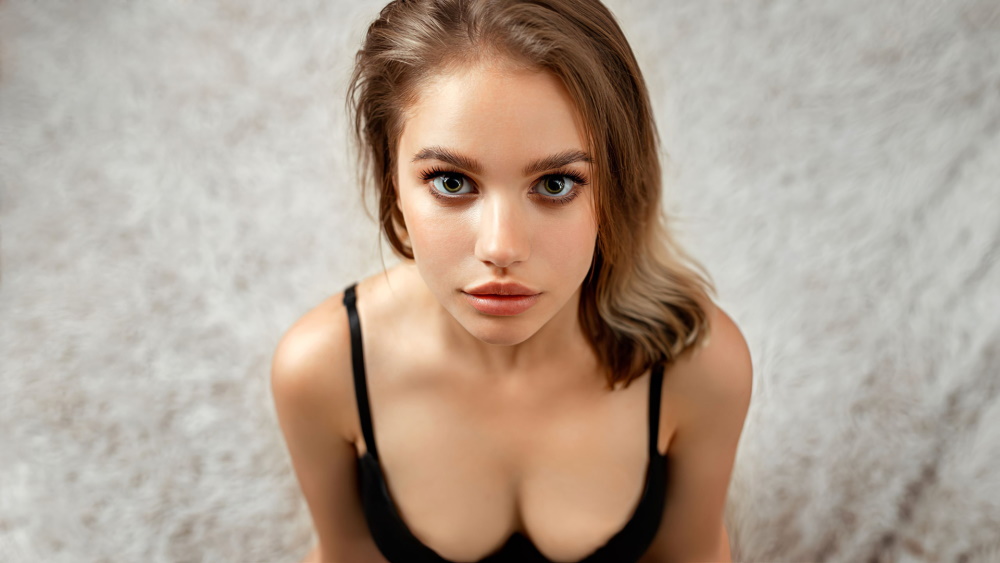 Pushing your physical boundaries or treading into somewhat dangerous territories is guaranteed to yield more money. Providing extra and unusual services plays a huge role in determining how much do escorts make. The services we are about to list are not usually included in a standard escort's portfolio, since they involve either a certain amount of risk, or a lot of additional effort on the escort's part. However, they are a great way to earn more money.
Anal sex

Bareback blowjobs

GFE (girlfriend experience)

PSE (pornstar experience)
Keep in mind that escorts who work at high rates are somewhat expected to perform services that are not usually on the menu. 
Working Overtime
As you might suspect, being an escort can be very taxing, both physically and emotionally. Since escorts need time to recuperate, they tend to work around 10 hours a week. Of course, some escorts are capable of working two or three times those hours, thus earning proportionately more cash. However, such excessive working hours can lead to burnout and immense physical and emotional distress. Escorts are often subject to a stressful environment, degradation, and humiliation. They need to find a way to strike an appropriate work/life balance while still making enough money to suit their needs.
Some Extra Pieces of Advice
Now that we are nearing the end of our article on the topic of how much do escorts make, we need to mention a few other essential things. First of all, the vast majority of escorts would ask for a deposit. If they are meeting a client in the same area, the deposit would be around 30% of the agreed-upon price. However, if they need to travel somewhere, they might request 100% of the money upfront. This is done to ensure the escort's time is not wasted — if a customer does not show up, there is no way to get back the time they have reserved for them. Because of this, deposits for escort services are non-refundable.
Next, you need to understand that being an escort is not a part-time job. Sure, some providers have a standard day job, and escorting is a way for them to get a better lifestyle. However, given the physical and emotional investment you need to make in order to be a successful escort, it can be considered a full-time job. The desired lifestyle of an escort will have an enormous influence on their rates. If you want to make more money, you need to invest more in yourself. Good clothing, makeup, education, and regular STD checks will ensure you are on top of your game and increase your value in the industry.
Finally, make sure you get your name out there and advertise on the most popular escort websites and apps. One of the main factors that affect the answer to how much do escorts make is proper advertising on the provider's part. Many people who do not know how to find an escort will end up browsing online directories — make sure your name is there as well.
Final Thoughts
Congratulations on reaching the end of our in-depth article on how much do escorts make. You should now have a better understanding of the escort industry as a whole and how rates are determined. If you are just starting out and want to make money as an escort, or you are a professional who is researching the topic, you now have all information needed to accurately measure your value and set adequate rates. Before entering the industry, however, make sure you look up are escorts legal in your area.