In the age of mobile devices, one might be curious how come there are no actual escort service apps available. After all, there are hundreds of escort agencies and directories out there, but not a single app? It is no surprise, really — escorts services are a legal gray area in most countries, and outright illegal in some. Because of legal issues and restrictions imposed by app stores, no app can openly advertise itself as a platform for escort services. However, the best escort apps have found a way around that. They have taken the guise of ordinary dating apps, while still hosting profiles of professional escorts.
Popular dating apps like Tinder and OkCupid used to be a haven for escorts looking to promote their services. However, this quickly changed after the widely publicized government shutdown of classified ads site Backpage in 2017. The website was a popular place for escort ads and got shut down over allegations of child trafficking. This turned the public eye to similar platforms, and dating apps came under heavy scrutiny.
Furthermore, the Stop Enabling Sex Traffickers Act and the Fight Online Sex Trafficking Act were signed by the Trump administration back in 2018. Those two pieces of legislation made dating apps extra cautious as to what type of profiles they allow. SESTA and FOSTA made website publishers responsible for prostitution ads posted on their platform, removing the protections that Section 230 of the 1996 Communications Decency Act provided them. Needless to say, this made finding an escort through an app exceptionally hard — but not impossible.
In this article, we will show you how to find dating apps that have less stringent policies, which allow them to host escort profiles. We will also teach you to recognize an escort profile on such apps. To top it off, we will give you a list of the 20 best escort apps that pose as simple online dating platforms.
How to Identify the Different Types of Escort Apps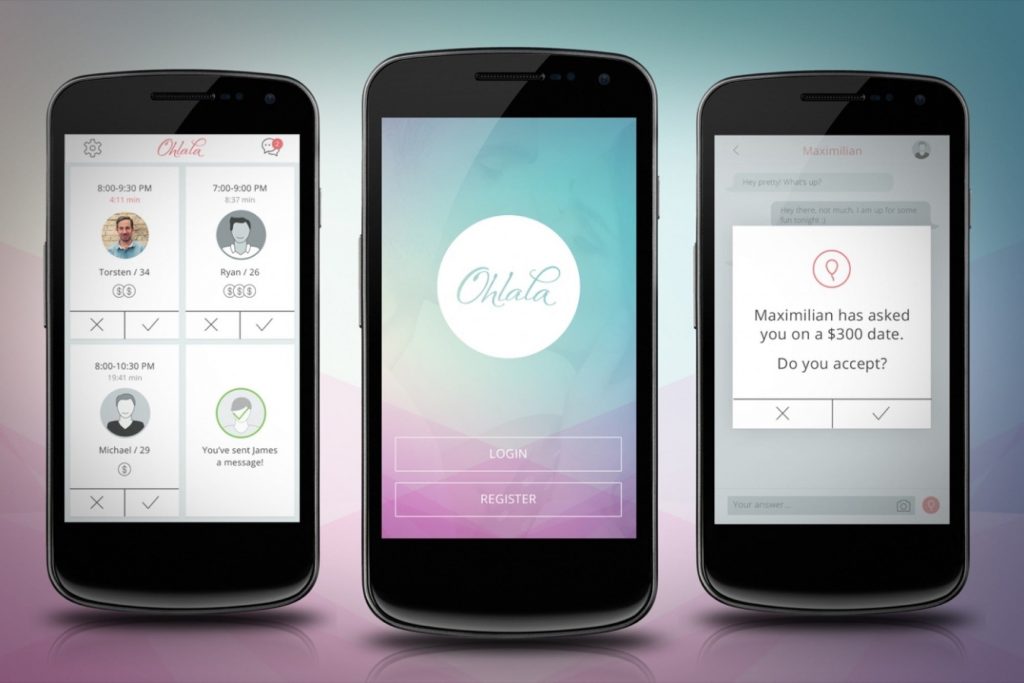 When it comes to the best escort apps out there, there are two main categories you need to look out for. The first type is the so-called sugar mommy or sugar daddy dating app. Apps like those are almost completely open about advertising escort services, but manage to dodge restrictions through some clever decisions. The second type are seemingly standard online dating apps that covertly feature escort profiles. The trick there is to be able to identify such profiles and request their services safely and discreetly. In this article, we will take a closer look at both types of escort apps and present you with the best examples from each category.
Let's begin by showing you how to recognize if a sugar daddy or a sugar momma dating app is actually a platform for professional escorts services. After that, we will do the same in the context of online dating apps.
Sugar Mommy & Daddy Apps That Are Actually Escort Apps
However, when looking for escort services on sugar dating apps, you need to be a bit sneaky about it. Never approach the subject directly, as escorts are at risk of being reported for providing such services. Any communication regarding the matter must be done through a secure channel. Those include phone calls, in-app private chats, or messages through other apps.
Online Dating Apps That Feature Escort Profiles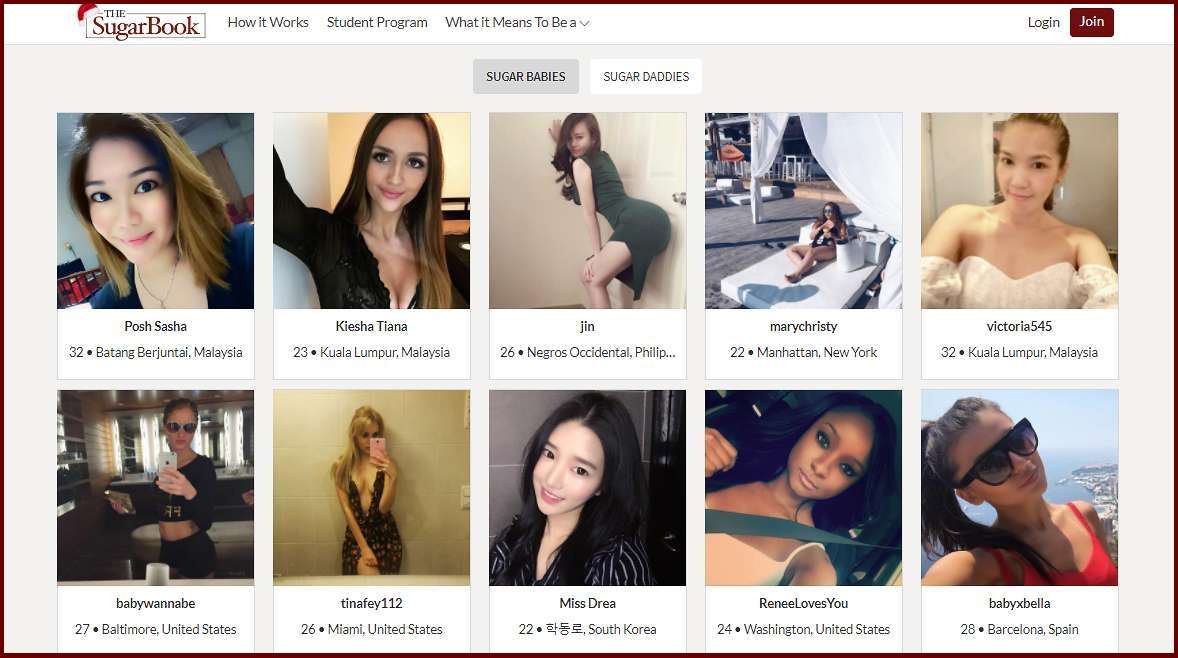 As we already established, online dating apps cannot appear to be featuring profiles of professional escorts. They all claim to be actively working on removing such listings and hosting only profiles of people looking for a genuine relationship. Because of this, identifying such apps and locating escorts on them is fairly complicated. If you go to Google right now and do a search for hooker app or Tinder for escorts, some results will show up. However, apps that appear for such search terms are extremely low in number. You need to learn how to identify apps that only pretend to be all about dating, but are in fact actively promoting escort services.
There are plenty of things to look out for when analyzing a dating app. Here is a list of signs to consider when searching for the best escort apps on the market.
Pay attention to how the app is advertised in the store and what specific wording is used in its description. If the app is geared towards long-term relationships and finding you true love, escorts will probably not create profiles there. After all, the user base of such apps is not an adequate audience to reach if you are looking for sexual services. Turn your eyes towards hookup apps that are designed for finding casual meetups, one-night stands, and the like. Those are the types of apps where you will generally find online escorts.
If an app you are looking at makes an extra effort to emphasize the privacy and anonymity it offers to users, chances are that you will find escorts on it. However, there are quite a lot of apps that do that, so this should not be considered an especially reliable indicator.
User reviews are always helpful. Sure, you can start with the comments section of the app store you are using, but there are other places you can look. A good example is DatingScout — a platform for reviews of dating apps and websites. People who are not looking for escorts will usually go to such websites and complain about the presence of escort profiles on an app. While the developers are required to instruct users to report such profiles, they rarely take any action about it.
Even if the app's description or reviews do not present clues on the matter, just having a look at the available profiles will help you figure out if escort profiles are available. All apps on our list, for example, utilize a freemium business model. This means you can create an account for free and browse profiles without having to make any in-app purchases.
Escort profiles on regular dating apps will generally stand out. The photos would be far more provocative than necessary and the profiles themselves might include links to the escort's website. Additionally, escorts might use industry-specific jargon, abbreviations, and hints to show you what exactly they are offering. For example, escorts on Tinder use the term "roses" or rose emojis to replace currency in their listings. Other common hints include phrases like:
Strapped for cash and looking for fun

Interested in sensual encounters

PPM (pay per meet)

GFE (girlfriend experience)
Sugar Dating Apps vs. Standard Dating Apps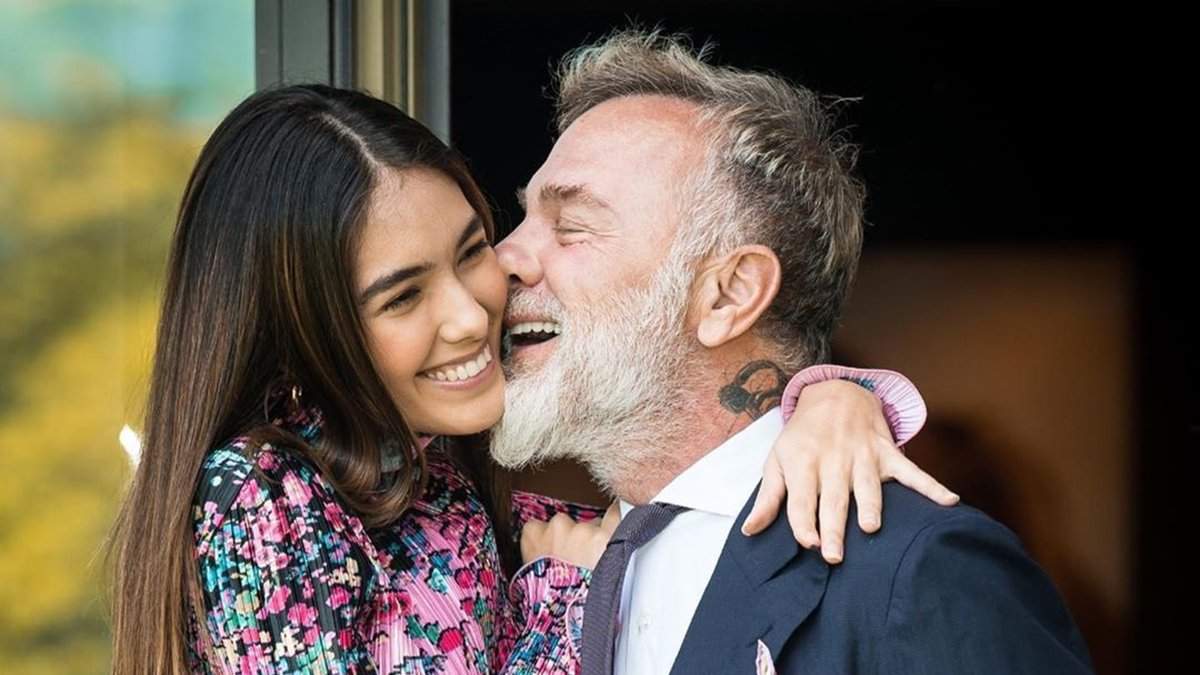 It is our strong opinion that when it comes to finding the best escort apps, sugar relationships ones are preferable to normal dating apps. If you want to hire an escort, it is better to check out the former — after all, escort services are quite similar to sugar relationships. Those apps attract people who are already interested in exchanging sexual favors for money. What is left is for you to negotiate the right price and other terms. 
Dating apps feature both people looking for sugar relationships and those who are looking for a genuine romance and casual dating. This makes it exponentially more difficult to spot and hire escort services on them. On top of that, escorts on normal dating apps risk being reported and banned, and the same goes for people being too direct about requesting such services. 
To make a long story short, sugar dating apps are easier to find and are already geared toward the idea of exchanging sex for money. Because of this, they are full of escort profiles who are not too shy about what they are offering.
How Did We Identify the Best Escort Apps On Our List?
When creating our list of the best escort apps on the market, we had a selection of criteria that we applied to each app we encountered. Simply offering escort profiles is not enough for an app to make it on our list — it needs to have some other specific features as well. Those include the following:
Initial price and membership levels — which features are free and which come only with a paid account. Most of the apps on our list use the "freemium" model, meaning they are free to use but contain in-app purchases for certain features
The overall size of the app's user base

The quality of the app's UI/UX, as well as search and filter options

Communications channels utilized by the app — direct messages, live chats, etc.

Level of security and privacy

User rating on app stores
Before we continue with our list of best escort apps, we need to make something clear. Most, if not all such apps are required to actively fight escort services and prostitution, even if they really do not want to. Those apps encourage users to report escort profiles and are designed to detect blacklisted words, like donation, compensation, Pay Per Meet (PPM), sexual favors, etc. Even if an app has many escort profiles, it will also have quite a lot of normal users who are just looking for a date.
Because of this, you must be especially discreet when approaching someone on the best escort apps. Never assume that someone is willing to provide you with sexual favors in exchange for money just because they have a provocative profile picture. Always be careful and do not use any direct or inappropriate language when communicating with a potential escort. With that out of the way, we can now move on to our list of best escort apps that pose as sugar/standard dating apps — after a few additional pieces of advice.
How to Protect Yourself from Scams on Escort Apps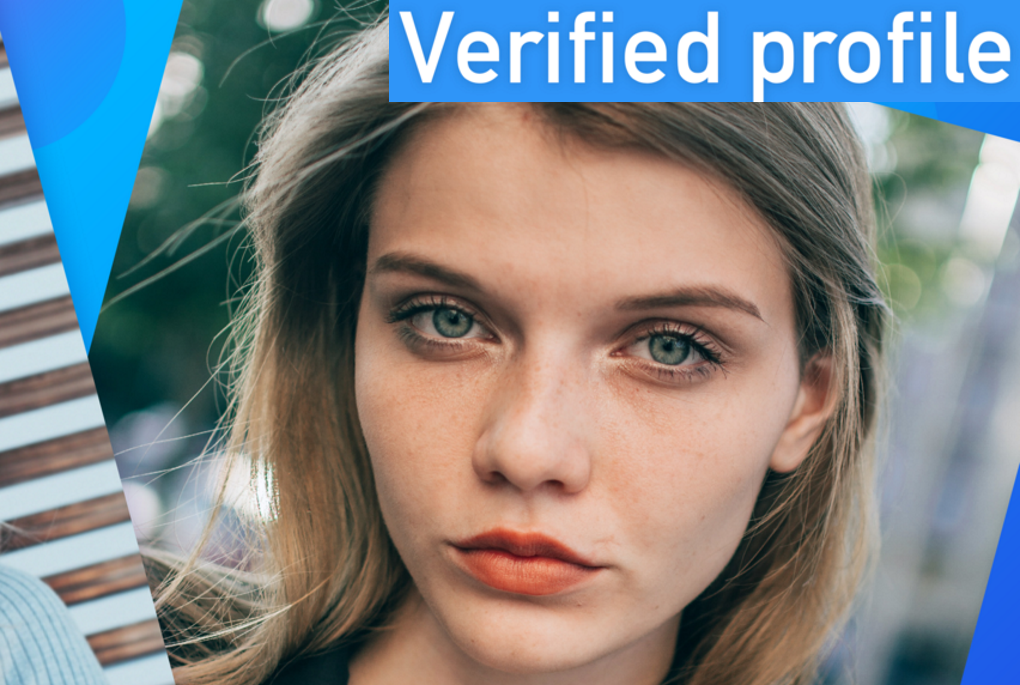 Escorts would often advertise on apps that are not too strict when it comes to regulating user profiles. As a result, less secure apps are a perfect spot for scammers looking to take advantage of you. Even the best escort apps are not 100% safe from frauds. We are not just talking about romance scams — there are plenty of ways a fake escort profile can cause you trouble.
The problem is, you cannot really seek legal help, especially if soliciting escort services is illegal where you live. For those reasons, it is important to know how to protect yourself from scams on dating and sex apps in general.

Never share any essential personal details about yourself

Never share your credit card info

Do not fall prey to sob stories designed to fool you into giving someone cash. There are plenty of classic scenarios that often play out on escort apps, including:

Asking for money for travel documents or related expenses, so they can come see you

Begging for help with a made-up medical issue

Needing help with their gambling debt, rent, or something similar. Never trust someone who is asking you for a loan on dating apps.

If an escort you are chatting with requests that you continue the conversation on another app, this might be a cause for concern. While switching apps is a great way to find whether or not you are dealing with a real escort, you should be careful about what personal details you share with third-party apps. Before registering at another app, make sure you read its privacy policies and rules. A good way to avoid sharing sensitive information is to use a burner phone when directly communicating with escorts.

Once again, be delicate with the amount of personal information you share. In some cases, the person you are talking to is simply fishing for information that they can later blackmail you with. Fortunately, some of the best escort apps on our list take measures against that by deleting chat logs and preventing users from taking screenshots. This way it becomes a lot harder for blackmailers to store your information.

Always meet the escort at a public place. Otherwise, your risk being attacked, robbed, or something even worse.

It is best to use apps that utilize some sort of image verification process. With a verified profile, you will know exactly what to expect when it comes to your escort's physical appearance. After all, nobody wants to spend time and money on someone they do not actually like.

Try to avoid the most common mistakes that people make when they create their dating profiles – they'll be just as useful when it comes to dating escorts online.
How Did We Determine the Ratings of the Best Escort Apps?
Before we present you with our list of the top 20 best escort apps, we need to give you some insight into what criteria we used in order to rate them. Let's have a closer look and explain our thought process behind the scoring system we have designed for our comprehensive list.
UX Design/Ease of Use
This parameter describes the quality of the app's navigation and basic functionality. It is important for an escort app to be user-friendly and intuitive while providing enough features to match even the best escort templates. Apps that are badly designed, confusing to navigate, or riddled with bugs will naturally receive a lower score here. This criterion also includes the state of the app's search and filter system, which is essential for such websites. 
Community Size and Activity
When it comes to online dating apps, the bigger the user base, the better. However, it is not enough for an app to just have a large selection of profiles — they need to be active ones as well. If we have found evidence that a large part of the existing profiles are actually bots, this will naturally reflect the score here in a negative way.
Quality of Profiles
The best escort apps would feature informative profiles for all their users. When it comes to such services, every bit of information is important. On top of that, profiles need to be well-organized, so you can find what you are looking for with ease.
Quality-Price Ratio
With this criterion, we evaluate if the features of the app are enough to justify its price point. Some of the best escort apps on our list have pricey membership models, and you need to know you are getting your money's worth.
Safety and Privacy
As we already mentioned, people on online dating apps often get targeted by scammers. This is why it is important for an app's developers to ensure the safety and security of your data. With this criterion, we rate the app's overall approach to security, the policies it implements, and the steps moderators take to combat fake profiles and scammers.
Customer Satisfaction
This score reflects the adjusted app store rating for each entry on our list. Since all the best escort apps we found are available either on Google Play or Apple App Store (or both), they all have ratings based on user reviews. We considered those ratings and applied an appropriate formula, so we can incorporate them into our scoring system.
The Best Sugar Dating Apps for Finding Professional Escorts
So, how does one define a sugar relationship? In this type of dating, one person (the "daddy" or "mommy") provides financial support for the other (the so-called "sugar baby"). In most cases, this support involves hard cash, expensive gifts, luxurious nights out, and exotic trips. This can be either a short or long-term relationship which does not necessarily include sexual favors. However, in the majority of cases, it does. 
While this arrangement may seem similar to an escort service, sugar dating usually involves monthly allowances and a longer-term relationship. In the end, both sides form a close bond that does not usually occur in a standard escort service. On the other hand, some sugar dating scenarios work on a "pay-per-meet" basis, making the experience more alike to hiring an escort.
Now, let us take an in-depth look at the best escort apps that are in essence sugar dating platforms. We will list them in ascending order, starting from the one we consider least suitable for finding escorts. However, the apps at the end of the list offer a great selection of escorts and are quite safe and convenient to use.
The Best Online Dating Apps Where You Can Find Escorts
It is time to move on to the second type of apps on our list — seemingly standard online dating apps that either focus on promoting escorts, or are not doing much to prevent them from subtly using the platform. Escorts love using such apps to promote their services, since they expose them to their potential clientele for free and offer a moderate level of protection. Sure, apps pretend to be fighting against this, but many of them actually turn a blind eye. After all, escorts on their platforms guarantee them more visitors and higher activity.
Once again, we will list the apps in order from worst to best according to our criteria and scoring system.
Start Browsing the Best Escort Apps Today
Congratulations on making it to the end of our rather extensive list of the best escort apps on the market. We are certain that those apps will help you find the right escort service for your taste. However, we would like to once again remind you that those apps are not only for escorts and you should be careful while using them. You are not supposed to openly discuss the arrangement with the escort, and you have to be as subtle as possible. Never pressure the escorts for sex or assume that it is a guaranteed part of the experience. Finally, always be careful not to fall prey to one of the many scammers that lurk on even the best escort apps.
If, for some reason, our list of best escort apps does not contain the right platform for you, do not get discouraged. Check out our article on the best escort sites for the most popular online escort agencies and directories.