As you probably already know, if you want to start an adult tube website, or any kind of tube site, one of the first things you'll need is a tube theme or script.
We've already written a comprehensive list of the best WordPress tube themes, in case you want to try out WordPress. In this article, we want to give you the best free tube scripts. Unfortunately, there's only a handful of them. Still, that doesn't mean they're bad or not functional enough for a tube site. Far from it, these scripts will make your website look almost as professional as any paid script would do.
Continue reading to find out what the best free tube scripts are.
Free adult tube scripts
xStreamer Lite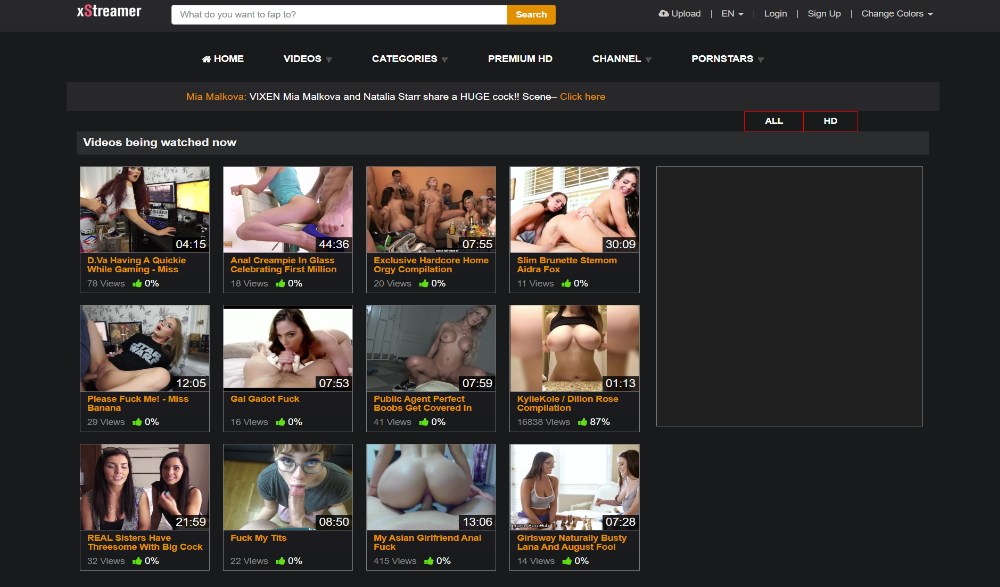 xStreamer is a premium adult tube script, one of the best out there, but it's a paid one. However, the xStreamer developers have recently launched a free version of their script called xStreamer Lite with somewhat limited features.
This free version has all the basic features you need to make a tube site. Of course, that includes the responsive design, as well as support for multiple video formats, such as MP4, DivX, MPEG, FLV, and many more. Additionally, this script supports high definition video for all devices. And by high definition, we don't mean 1080P – we mean 2K and 4K video!
With this script, each registered user has a chance to personalize their profile, as well as like, comment, share videos and add friends. And of course, xStreamer Lite didn't leave out the space for banner ads, sponsored results, highlighted stories, and embedded video ads that you need to make money from your tube site.
However, with this free version of xStreamer, you won't have all the features that the paid version has. For example, you won't have the option to let studios and porn stars sign up to your tube site. Similarly, you won't be able to sell monthly memberships or subscriptions.
In addition to that, xStreamer Lite doesn't allow you to upload videos in bulk either.
If you only need the basic features for a tube site, then xStreamer Lite is perfect for you. It has the look and feel of a premium adult tube script, but it's completely free.
Smart Tube Pro Free Edition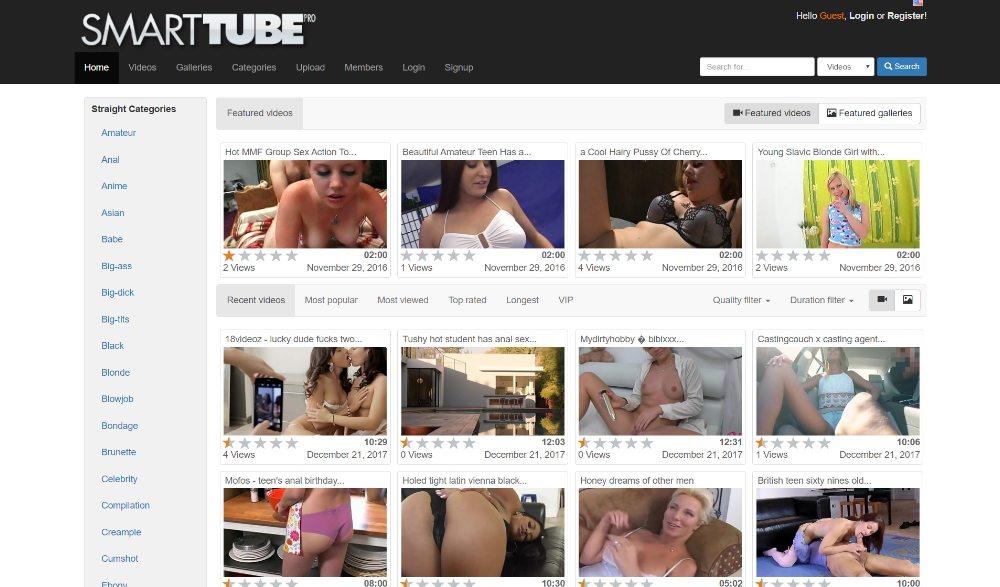 Smart Tube Pro is a great, professional, free adult tube script. It has a simple, clean design, with the videos neatly displayed on the homepage – just what you need for a tube site!
Smart Tube Pro comes packed with a bunch of interesting features. For example, there are two different account types that your viewers can make – user and webmaster. Those with a user account can watch and upload videos. Those with a webmaster account can do the same, plus add advertising to their own videos.
There are also two different membership options you can add to your tube site – monthly memberships or pay-per-video/gallery. You can even choose between two different ways to calculate pay-per-video/gallery memberships.
In addition to that, its users can even create their own blogs on your tube sites.
All of this makes Smart Tube Pro a great free tube script.
Free video scripts that allow porn
PHPMotion Video Sharing Script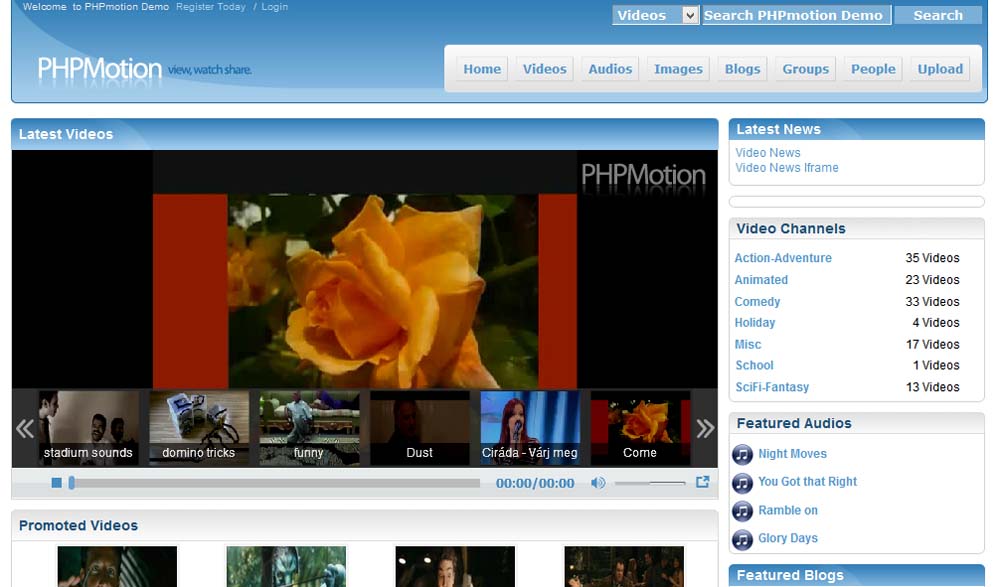 PHPmotion is a community-type video script and it has the basic features needed for a tube website. For example, it supports various video formats (MPG, AVI, DivX, and many others), plus it also has a photo and audio section. Additionally, the script allows video embedding.
What's more, it allows users to register, upload videos, like, comment, and add videos to favorites. These are pretty much all the basic options you would need to create an adult tube website. With a little customization, this PHPMotion can easily be turned into a free adult tube script.
However, PHPmotion is very outdated and it can only be used on Windows XP and Linux operating systems.
MediaDrop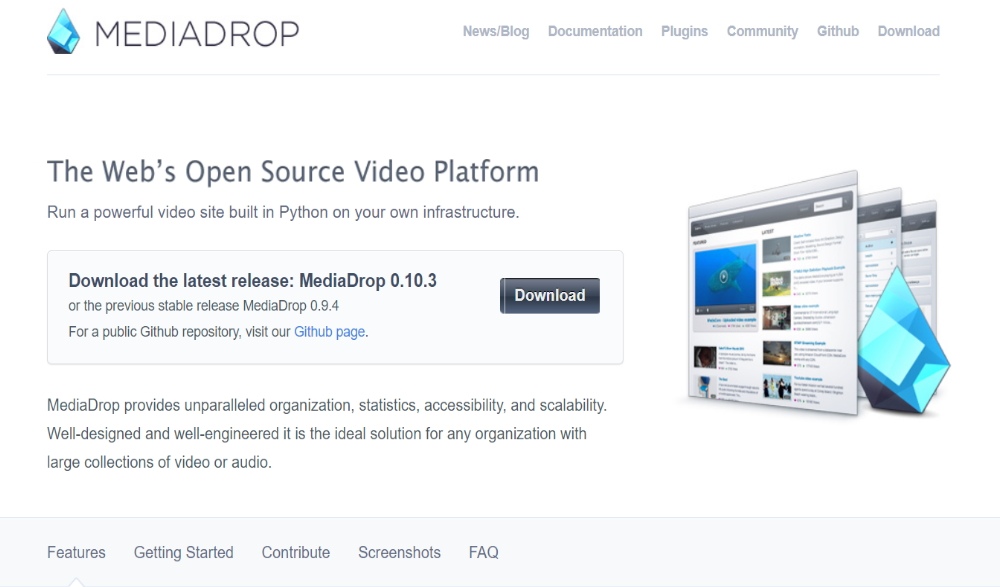 MediaDrop is a simple video script. It's not the really the best-looking one, but it is functional and easy to install and use.
The script supports HTML5 and Flash Video, and videos can be added from any device – iPhone, Android or a desktop browser. You can also track the statistics of likes, comments, and views of all the published video content on your site.
Just like with any other tube script, this one also has the social features – users can register, upload, like, and comment.
While MediaDrop is not a porn tube script, it's relatively easy to customize it into a free adult tube script.
Cumulus Clips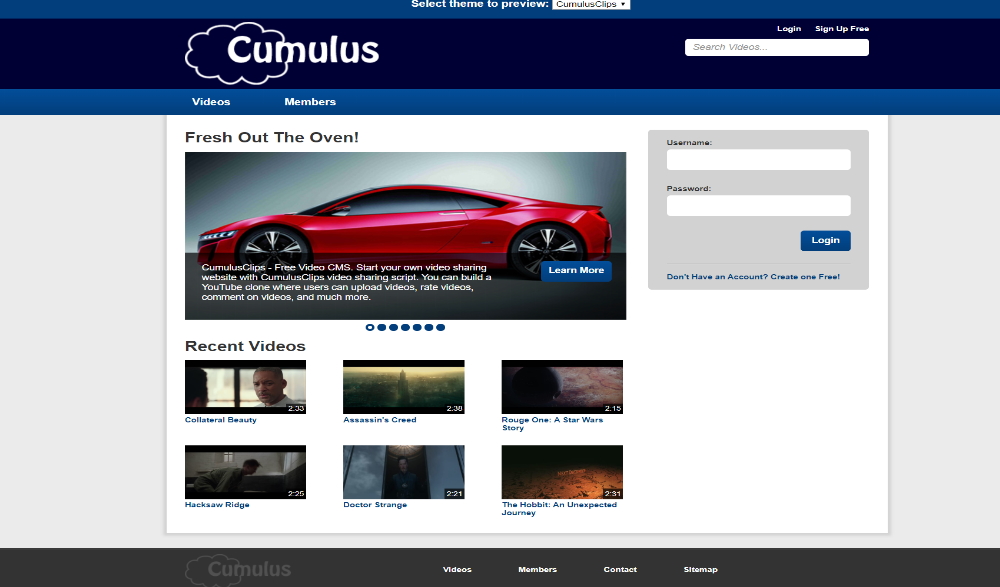 Finally, the last script on our list is the Cumulus Clips video script. This is a script that allows you to build a YouTube clone tube site, but it can easily be made into an adult tube site as well. Just like on YouTube, or any porn tube site, the users have the option to upload videos, like, comment, rate them, etc.
Cumulus Clips is compatible with iOS and Android, and all the major desktop browsers – Google Chrome, Firefox, Safari, Opera, and IE9+.
The script is easy to install – the installation wizard will guide you through the process, step by step.
What's great about Cumulus Clips is that it's regularly updated, meaning you'll regularly get new features and fixes. In addition, you can also get support if you run into problems. Cumulus Clips has a community forum where you can ask questions and fix your problems.
As far as free tube scripts go, Cumulus Clips is the best one on the market.
And that's it for the free tube scripts. We understand that you may not like these scripts, as they're generally not very well designed and, as we said before, somewhat limited. But you can't really expect the world from a free adult tube script, can you?
If you would prefer to get a premium script, and you are willing to consider investing some money in it, check out our article on the best premium adult tube scripts here.