Are you looking to start a dating website for free? Well, you might need to rethink your approach, because most dating website themes aren't particularly great.
If you want to create a successful, long-lasting dating site, we recommend opting for a paid dating theme. However, we understand that budget constraints are a real thing and that you may need to start slow and invest later, once your website starts paying dividends.
Therefore, we have recently set out to find the best free dating scripts available on the Internet and managed to compile the following list of 6 best free dating scripts for you.
Naturally, the order of these scripts is completely subjective and we feel obliged to advise you to read the entire list before you opt for any of the solutions listed below.
Without further ado, here is the list of the 6 best free dating scripts:
Az DG Dating Lite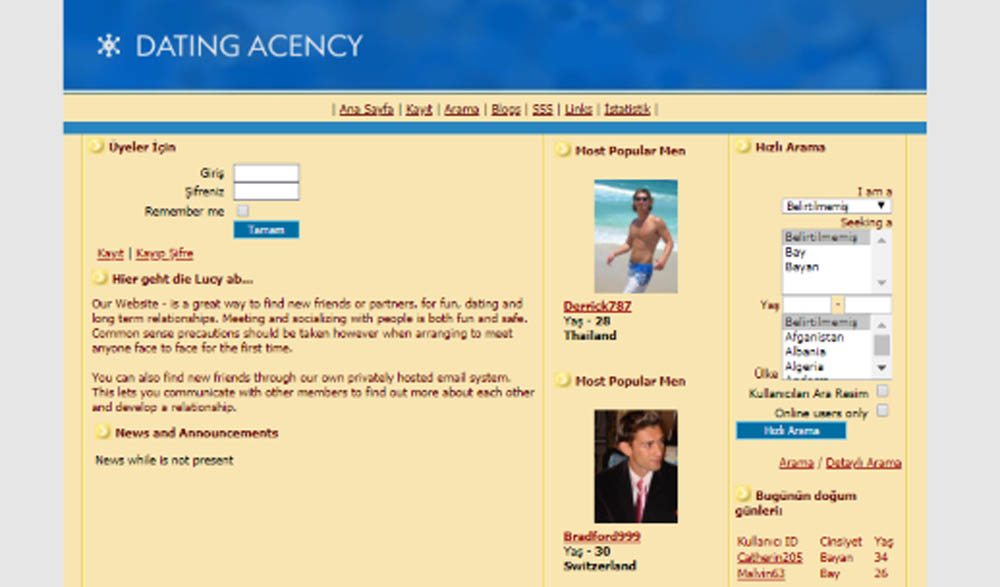 Optimized for small to medium sized companies, Az DG Dating Lite is a solid dating script that will offer you numerous options for little to no cost. It comes in free and paid versions, and you can select either one, depending on your needs.
However, the free version offers no support for its users and that is something you should definitely consider when selecting your dating website script.
Special features:
User profiles
Messaging
Matchmaker
Blogs
Activity board
Views and votes
Popularity ranking
DateMill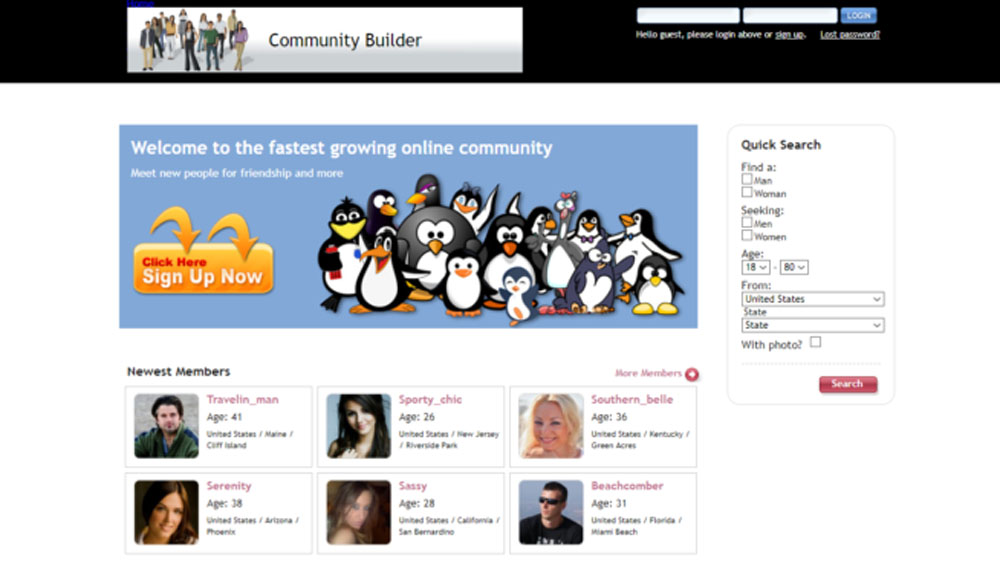 The ninth entry on our list is DateMill, an open-source PHP script that comes fully unencrypted and unencoded. That allows you to customize the script in whatever way you want.
However, it should be mentioned that this script comes ready-made, which means that you don't have to customize or edit anything, if you don't want. You can simply install it and start using it right away.
Special features:
Photos
Blogs
Comments
Advanced search
User preferences
Block option
pH7CMS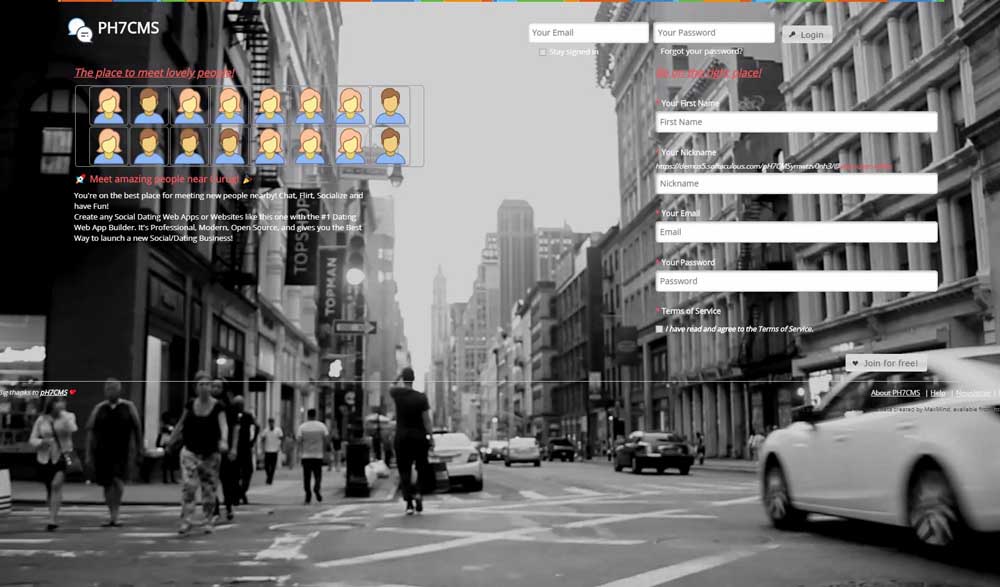 pH7CMS is another open-source script that allows even the humblest of Internet beginners to create their own dating website for free. But you don't have to trust us, just ask any of the 100,000+ people who have downloaded their software so far.
Special features:
Profiles
Chat rooms
Instant messaging
Videos
Forums
Nudity filters
Advanced search
Nearby people
Cory Dating Script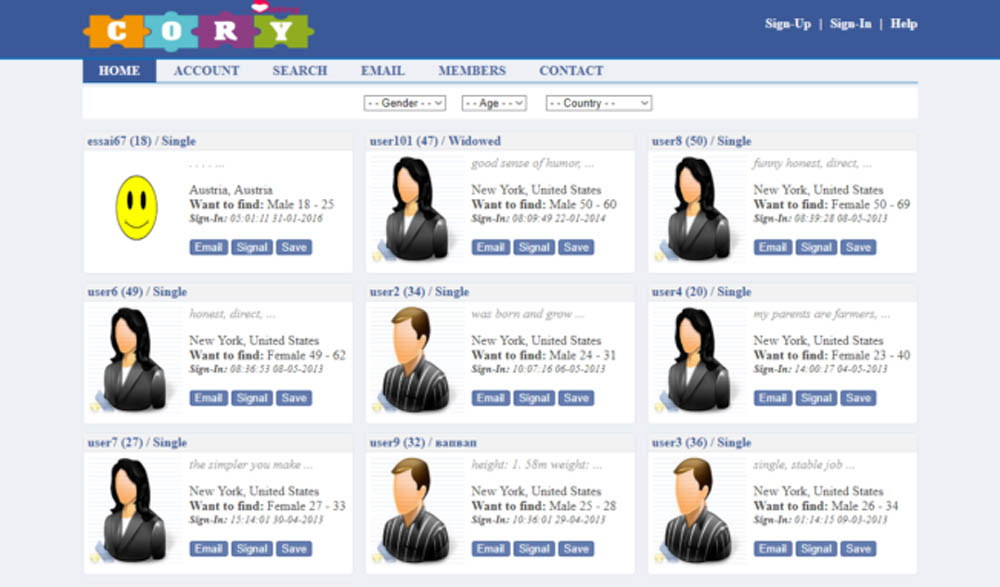 Cory Dating Script is a PHP platform that allows its users to create fully customizable dating websites. This is one of the best open-source scripts currently available for free.
Special features:
User profiles
Media sharing support
Social networking options
Quick and advanced search
Various payment options for all membership levels
Search engine optimization
Demo email: user@coryapp.com
Demo password: demoapp
IsVipi OSSN
Its default layout might be a bit too strong or distasteful for some, but if that is the case, you can always contact them. They'll help you customize it in whatever way you want.
Special features:
User profile
Friends
Messages
Photos
Status updates
Live feed
Free chat plugin
Online Dating V 2.1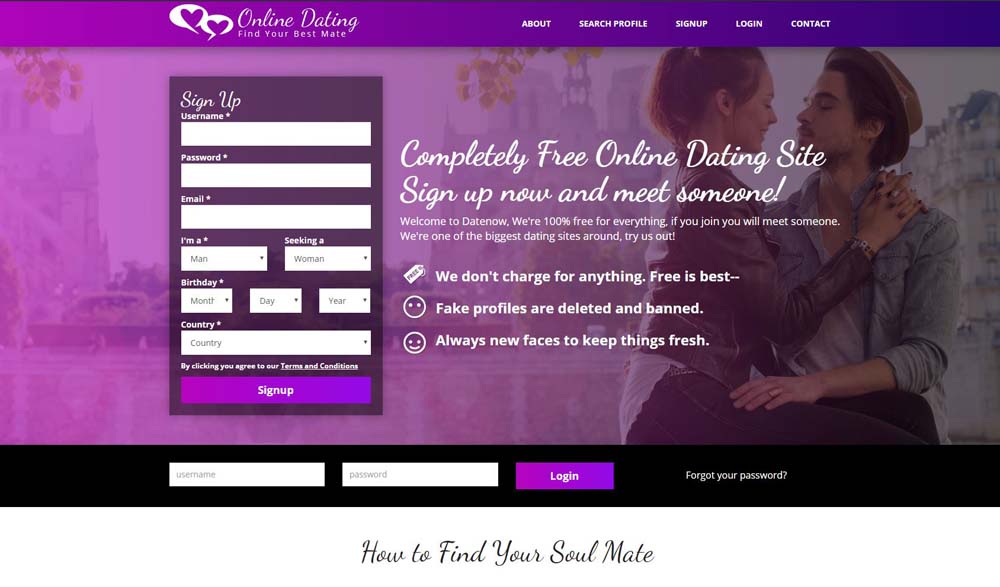 Online Dating V 2.1 is one of the most widespread free dating scripts and it's not hard to see why.
Even if you don't quite like the design, give it a try – its numerous functions might make you reconsider your options.
Special features:
Detailed user profiles
Friends
Messages
Photo Gallery
Advanced search
Comments
Adjustable privacy settings
Alright, that concludes our list of 6 best free dating scripts.
If you're not quite satisfied with the options on our list and if you're considering looking for more free dating scripts, we're sorry to say you're wasting your time. Nowadays, most dating scripts require payments or subscriptions.
However, if you'd like to see what the paid dating scripts look like and check the difference between free and paid scripts for yourself, we've got you covered. In fact, we have an entire article describing the best paid dating scripts available here on our website.