The Internet is flooded with ready-made scripts that are easy to implement and customize. In fact, once you find an online dating script that you like, it's only a matter of minutes before you can start up your own matchmaking service.
Since the online dating niche is still relatively new, this is the perfect time to consider entering this line of business and making a nice little profit before the field becomes too competitive.
Now, before you select a script for your online dating website, you should first decide whether or not you can afford to invest and buy one of the premium solutions available on the market.
If you would like to save some money, but still try out your luck in the dating niche, you can select one of the 12 Best Free Dating Site Scripts that we handpicked for our readers. In case you're looking for something more concrete, you can read on and we will present you with the 13 best dating site scripts. Keep in mind that the scripts are ranked from worst to best, so feel free to scroll down to the end to see the best dating script on the market.
The ultimate list of the best dating website scripts
SoftDatepro by Date Script Pro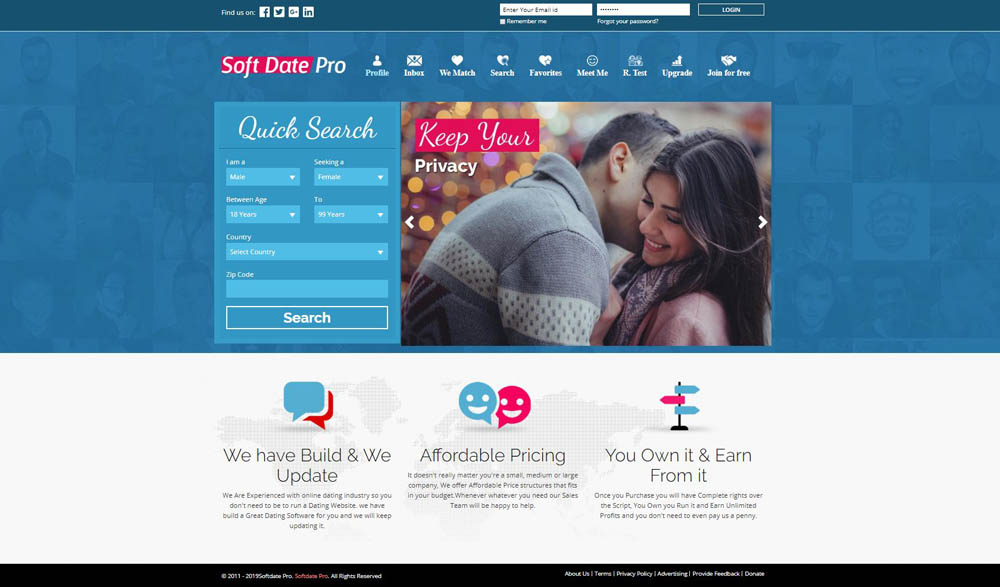 First up on our list is SoftDatepro and the more experienced webmasters will probably recognize the name instantly.
However, this is actually the second, improved version of the 2012 disaster of a script that you may remember. As such, it comes equipped with many new features, improved support and more appealing design.
Nevertheless, we can't forget our past experiences with SoftDatepro and we're still reluctant to recommend it, although it does appear to be far better than its initial form.
Useful options:
Chat rooms
Live chat
My matches
My city
Hottest girls
Peepmatches by by Peepdevco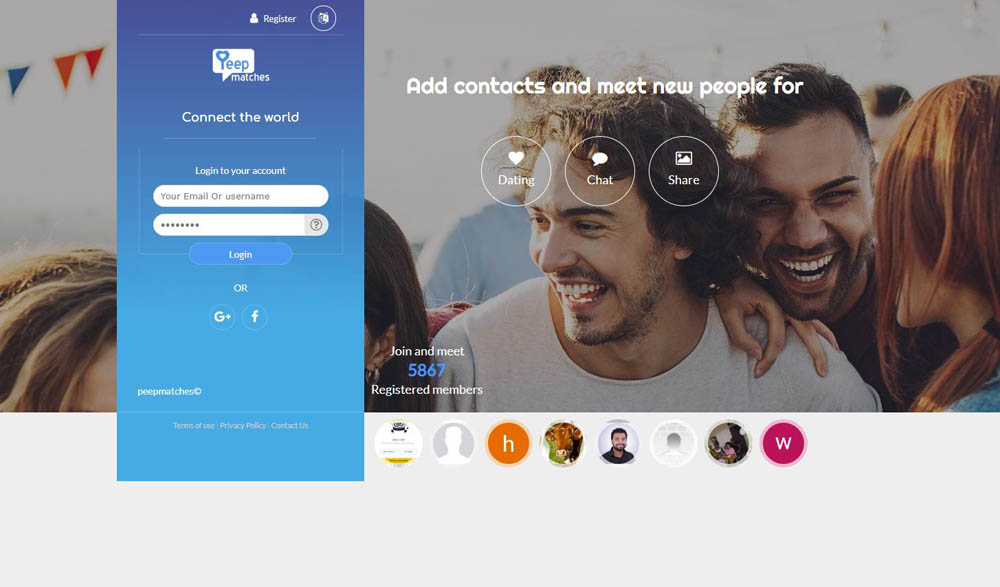 The Peepmatches script represents a unique combination of social networking and dating scripts that can easily be customized and used for both purposes. Its layout represents a combination of Twitter and Facebook, while its features mimic the dating platforms, such as Tinder and Badoo.
However, although its many options can be useful for people looking to create an unusual dating website, this PHP dating script seems a bit too complicated for regular dating services.
Useful options:
Notifications
Status updates and news feeds
Reactions
Chat
Private messaging
Spotlight
Matchmaking
DatingScript by VLD Interactive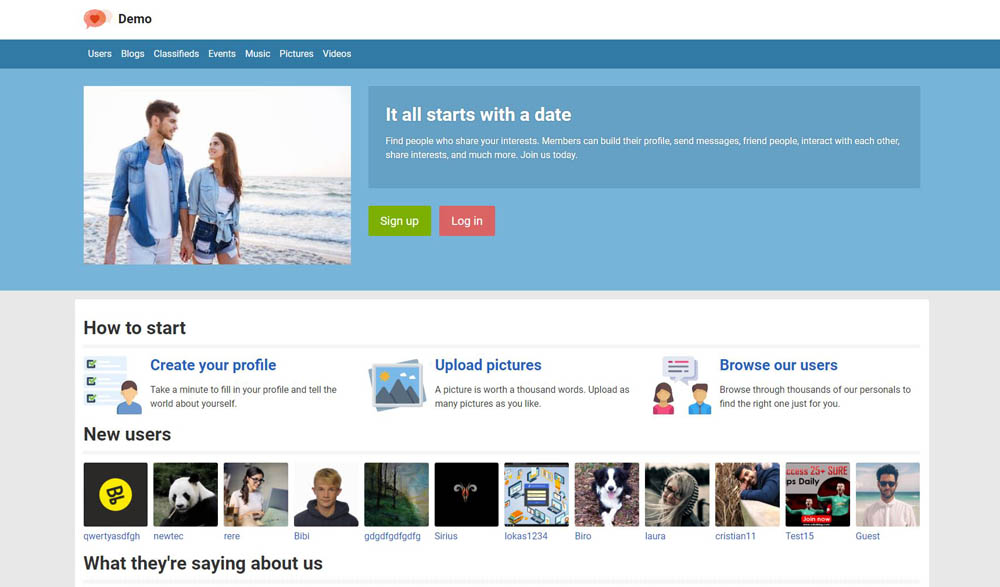 Similar to the previous entry on our list, DatingScript comes with a handful of options. It possesses numerous customizable themes and layouts that will allow you to create a dating website that can also be used as a social networking profile.
Unfortunately, that means it's not exactly beginner-friendly. If you have no previous experience customizing scripts, you might find it difficult to personalize it according to your needs and desires.
Useful options:
Customizable templates
Multi-language support
Censorship
User groups
Status updates and news feeds
Approval system
Custom pages
Plugins
Chameleon Urban by Chameleon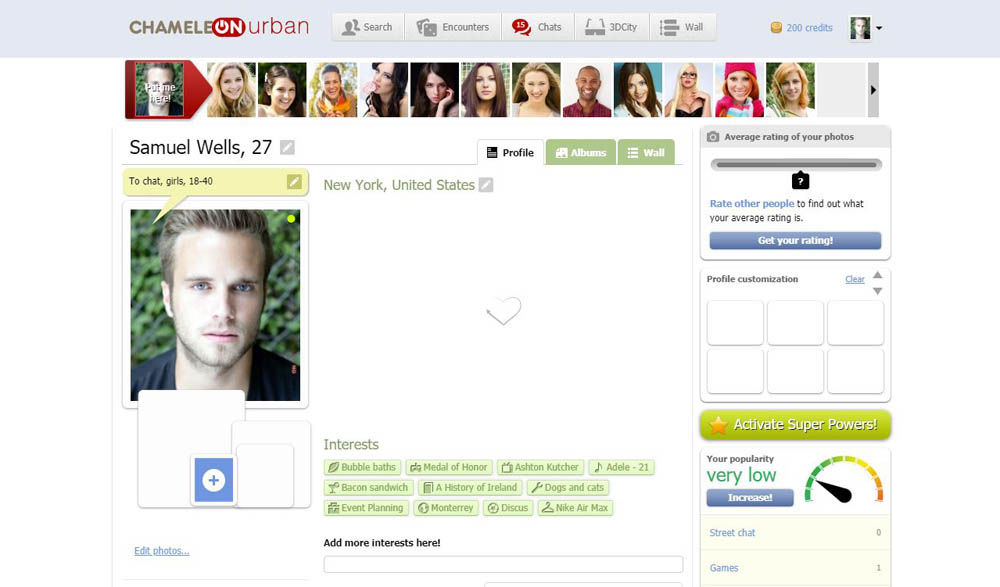 Chameleon is a fully customizable social and dating software that is accompanied by iOS and Android apps.
The Chameleon team has been working on the script for 11 years and it contains more than 700 000 lines of code. However, you don't need to know any coding to use it – just select the template that you like and customize it with a few clicks of the mouse.
Useful options:
People nearby
Paid spotlight
Audio and video chat
Shared interests
Gifts
Popularity
Photo ratings
Encounters
Online Dating by Codeareena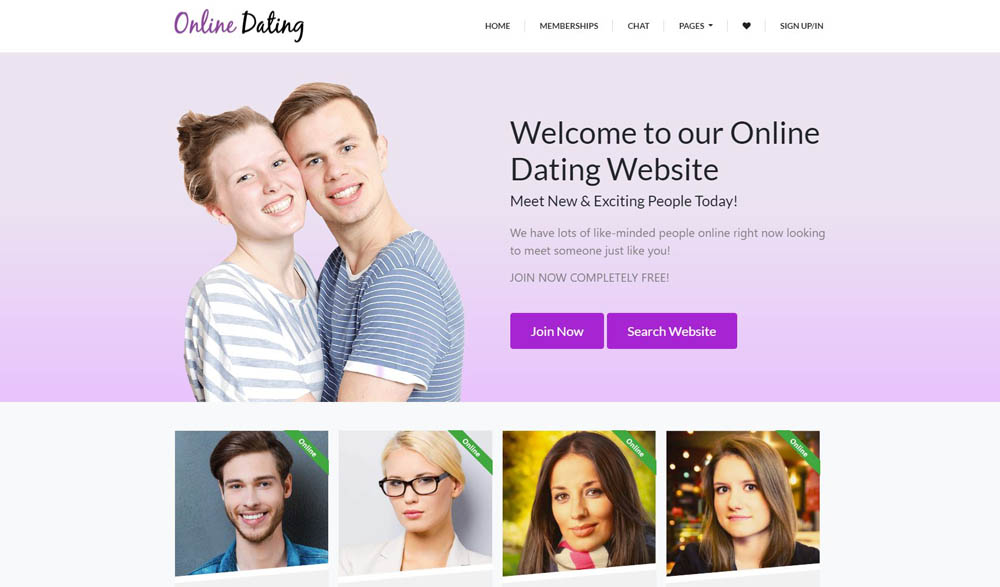 If you decide to go for this dating script, you will be glad to hear that the programmers are still working hard to develop and implement new features. And if you're worried these features will cost you more, you can relax – once you pay the one-time fee, you will get all the updates for free.
Useful feature:
Chat and inbox messages
Add/block friends
Favorite friends
Advanced search
Photo albums
Custom pages
SkaDate by Skalfa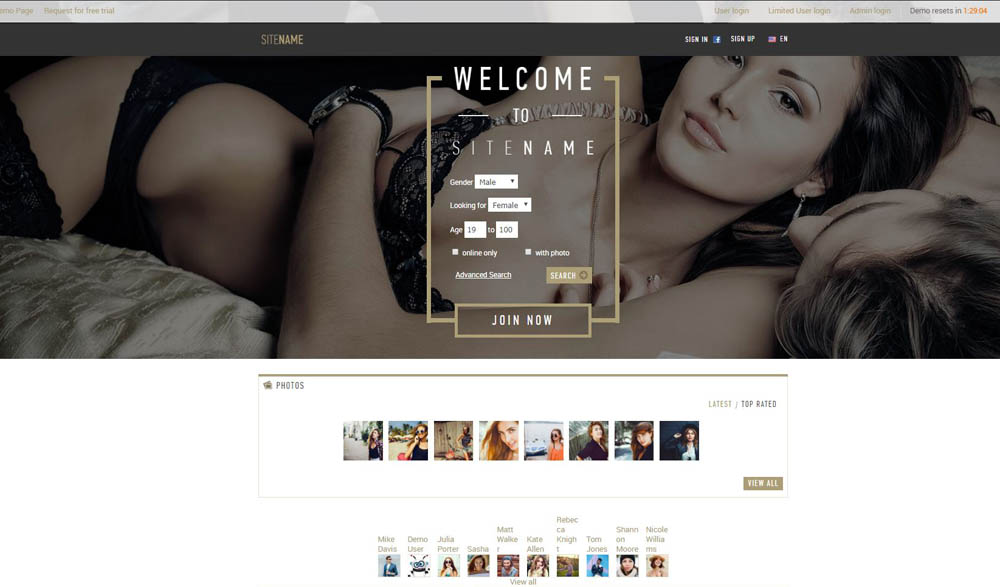 In fact, this dating software solution has been here since 2004 – and you just can't survive for that long unless you're doing something right.
What sets SkaDate apart from their competitors is the fact that they're fully monetizable, which means that you can design various in-app purchases and premium options to keep your profits rising.
Useful options:
In-app purchases
Membership levels
Virtual gifts
Chat and video conversations
Advertisements
Built-in SEO
Matchmaking
Real-time notifications
Login: demo
Password: demo
PG DatingPro by DatingPro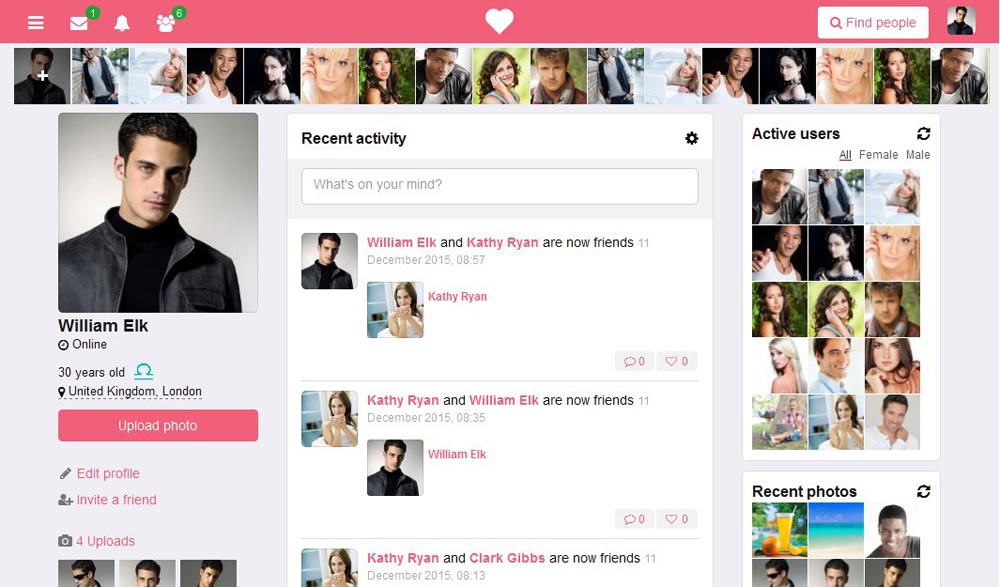 DatingPro is the dating software of the future. Or at least that's what they claim.
Their dating script is available in 11 languages at the moment and they offer 10 built-in paid services to help you monetize your website. What's more, they're one of the leading scripts when it comes to the conversion rates in the matchmaking industry.
However, we think their design is a bit lacking in originality and that's the main reason why this great solution isn't any higher on our list.
Useful options:
Advanced search
Find nearby people
Rating system
Featured users
Kisses, likes, winks
Instant messaging
Blogs
Friends
AdvanDate by Advanced Dating Solutions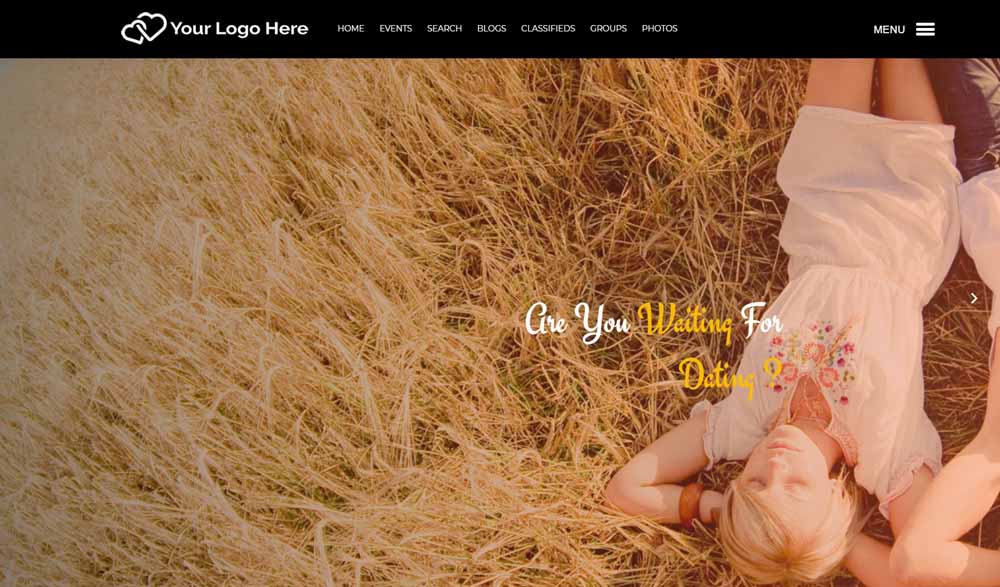 Next up on our list is AdvanDate, another PHP and MySQL dating script.
This dating software comes in 60 different templates, together with free upgrades and lifetime support, in case you're having trouble selecting a theme and customizing it to your needs. Aside from that, it supports all types of social networks and its members can log in using Facebook, Gmail, or even Twitter.
Useful options:
Pictures and live videos
Profile compare
Custom quizzes
Meet me
Near me
Rate my profile
Hot lists
Match alerts
Private and instant messaging
Blogs and forums
Username: member
Password: password
Online Dating Software by Softbizscripts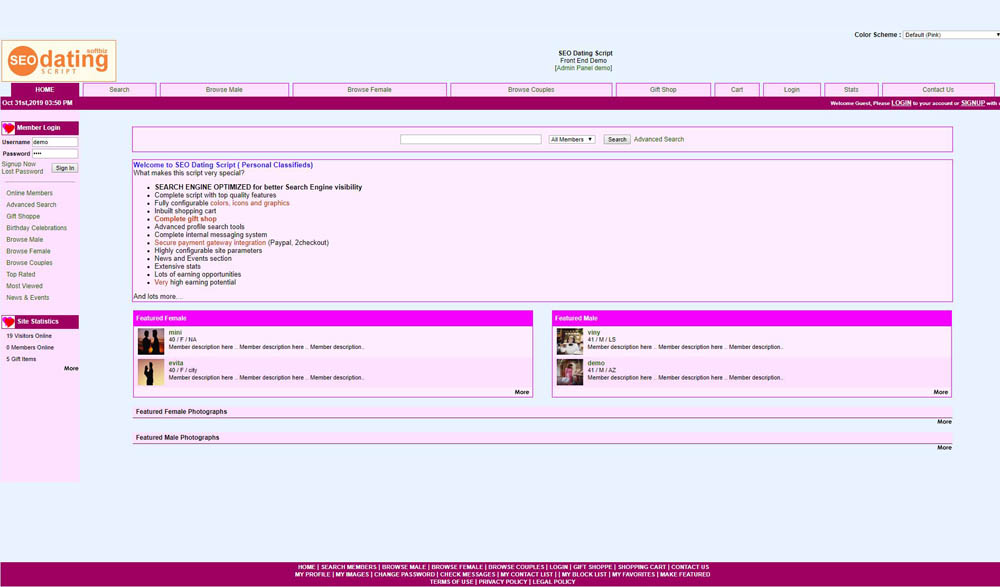 Online Dating Software might not have the most original name, but it sure has some unique functions that can be very useful if you're looking to start a dating website.
The scripts comes with fully optimized pages, meta tags and revenue generation. What's more, it's all available in multiple different color schemes and we're sure there's at least one of them that will catch your attention.
Useful options:
Predefined color schemes
Birthday celebrations
Gift shop
Products shop and shopping cart
Ad revenue
Multilevel categorization
Featured profiles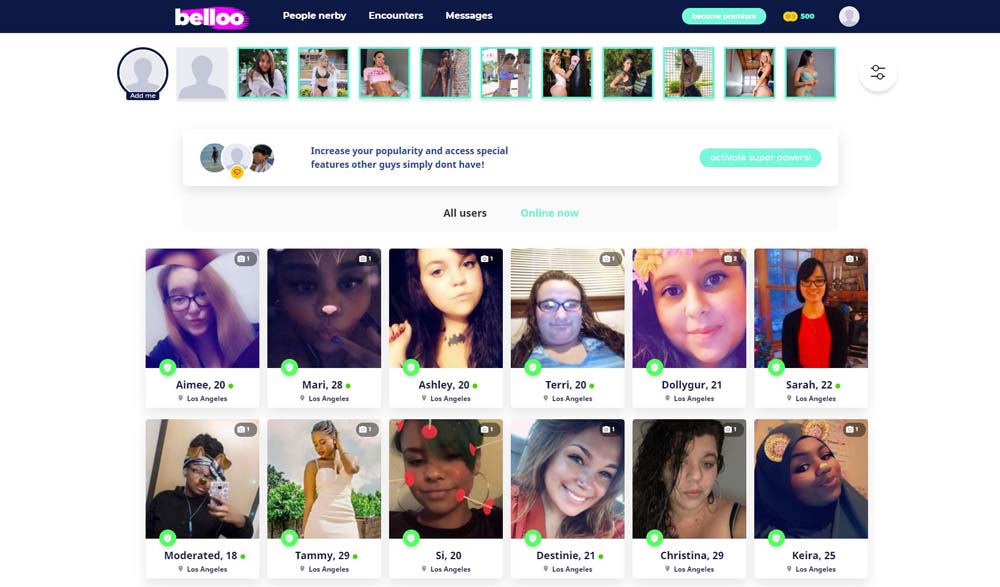 Premium Dating Script represents another great option for your dating website.
If you select this script, you'll never have to worry about your users getting bored due to a lack of users on your network. That is because Premium Dating Script is design to show smart fake user profiles to your members in case there are no real users available nearby. Perhaps not the most ethical solution, but PDS definitely knows how to keep your users interested until your network grows in popularity.
Useful options:
Exceptional UI
Smart fake user profiles
Available in multiple languages
Private photos
Video calls
Ads
Notifications
Read or not
Matchmaking
OkDate by Brightstatus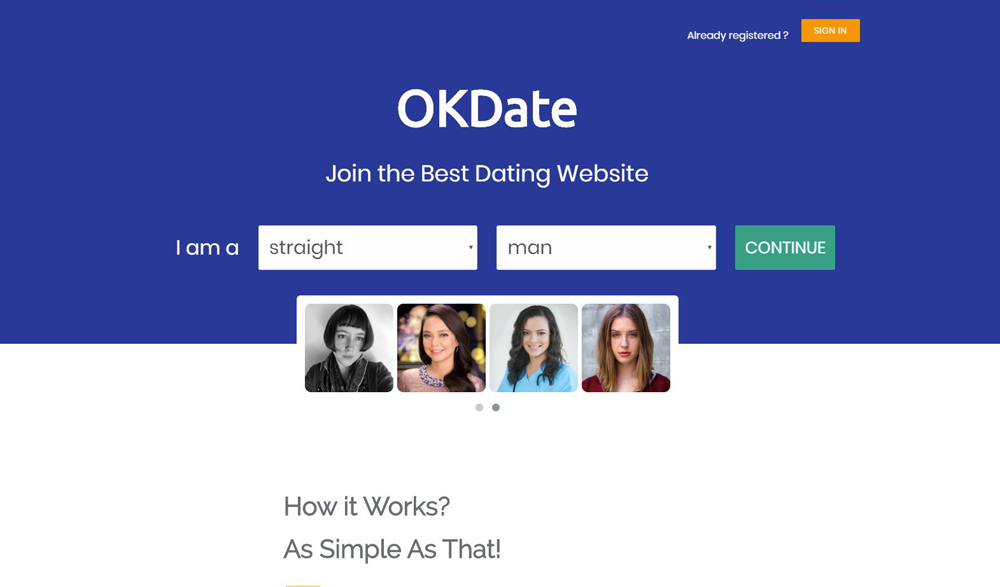 For as little as €39, OkDate promises to provide you with a dating website script that will allow you to publish a dating platform within 30 minutes. What's more, if you opt for their script, you will also get iOS and Android apps to fully optimize your website on all devices.
In terms of its layout, OkDate heavily resembles the popular dating app OkCupid. That means it's design is instantly recognizable and easy to handle. However, that also means it lacks originality.
Useful options:
Timelines and reactions
Live chat
Forums
Filter users
Profile views
Advanced search
Report/block
User locations
Ads
Multi-language support
Cybermatch by iScripts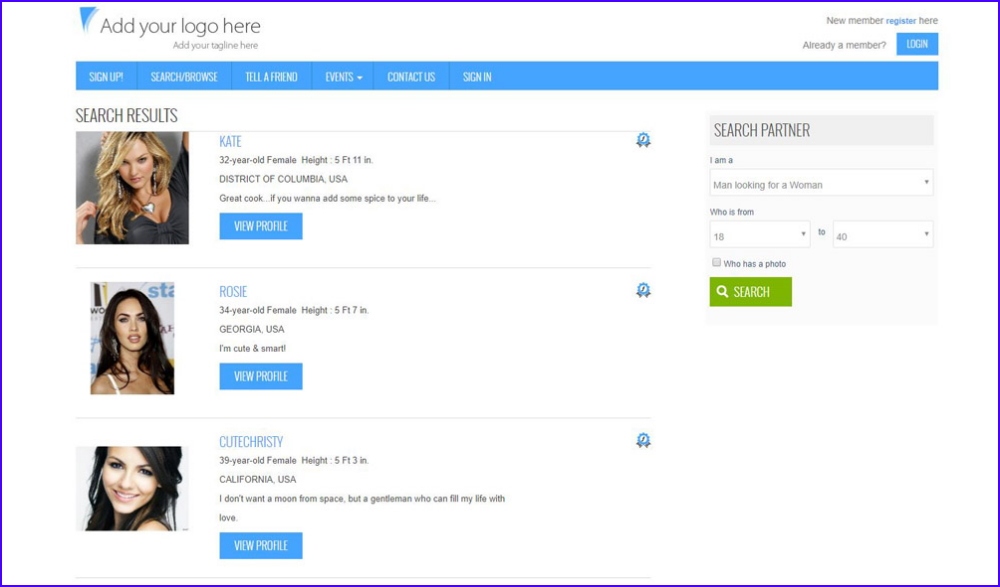 Easy to use and affordable, iScripts Cybermatch is the second best dating script currently available on the market.
This dating software comes in multiple themes that are designed to resemble some of the most popular matchmaking websites, such as Match.com and eHarmony.com. All of their themes look modern and professional and if you don't quite like any of them, you can contact their support and they will help you customize them whichever way you want.
Useful options:
Quick search
Friendships and connections
Multiple payment options
My Hot List
Inbox
Chat
Tell A Friend
Events
We could go on and on about all the advantages that iScripts Cybermatch brings, but there's no need for that. Just try out their demo and you'll understand why this is one of the best dating scripts.
ASP.net Dating Software by Asp.Net Dating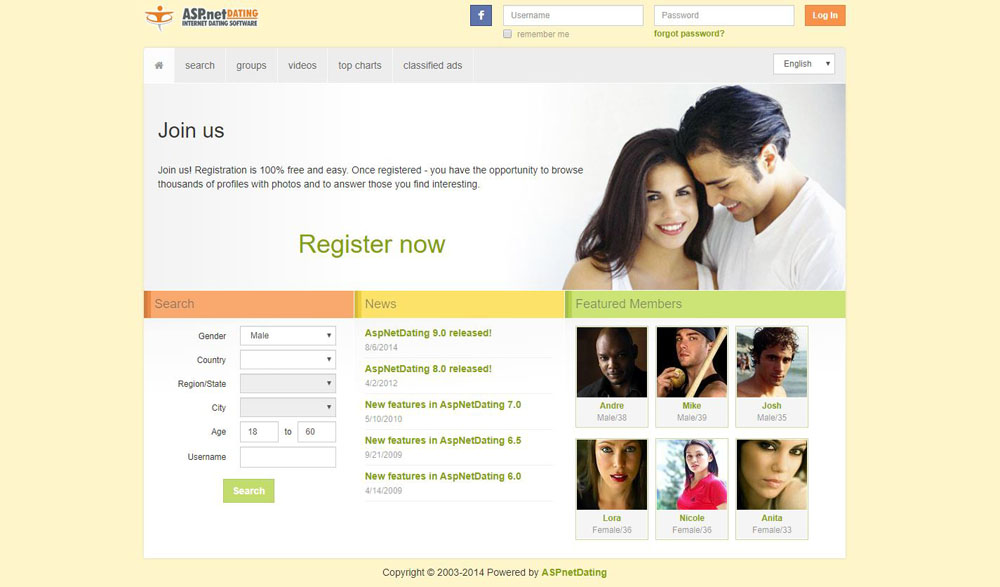 It's packed with practical features that can be easily personalized and it scales beautifully to every screen and device size. Meanwhile, its themes are attractive and they all support all sorts of plugins that allow you to create the perfect dating website.
Useful options:
Notifications
Hot or Not
Integration with social networks
Advanced photo settings
Polls
Minimum age restrictions
Community and chat groups
Rate users
Advanced search
To sum up, it's hard to find any particular downsides to this script. But in case you need some more convincing before you make the final decision, you can read more about all the features of ASP.net Dating on their website.