You want to create a dating website and you're looking for the best free WordPress dating themes? Well, you've come to the right place!
However, you should be aware that most WordPress dating themes require some sort of payment. At the moment, there's only one free WordPress dating theme on the market and it's TPG Dating.
Free WordPress Dating Themes
TPG Dating by TPG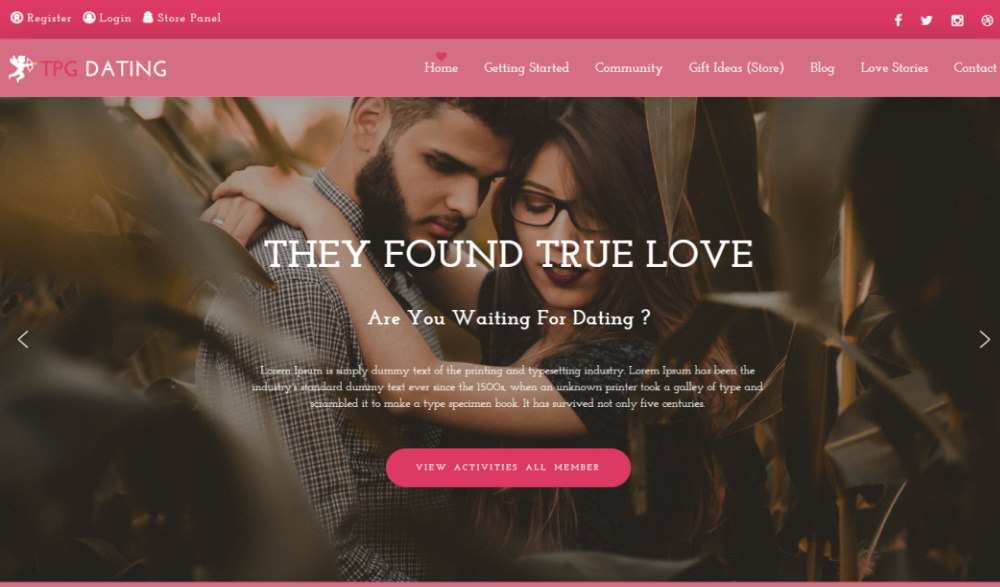 TPG Dating is a free WordPress dating theme that is the perfect solution for you if you're looking to create a simple dating website.
This fully responsive theme is completely customizable – it comes in 4 pre-set color options that you can customize whichever way you want. However, the theme customization will probably require a lot of effort and time.
TPG Dating also contains built-in a shop, blog and forum pages, if you want to create a more immersive dating website. This can be taken as both a positive and a negative, depending on your plans for the dating website.
Notable features:
Responsive layout
Mobile-ready
Multiple color options
Supports forums, blogs and shops
WordPress Dating Theme by Ed Zivkovic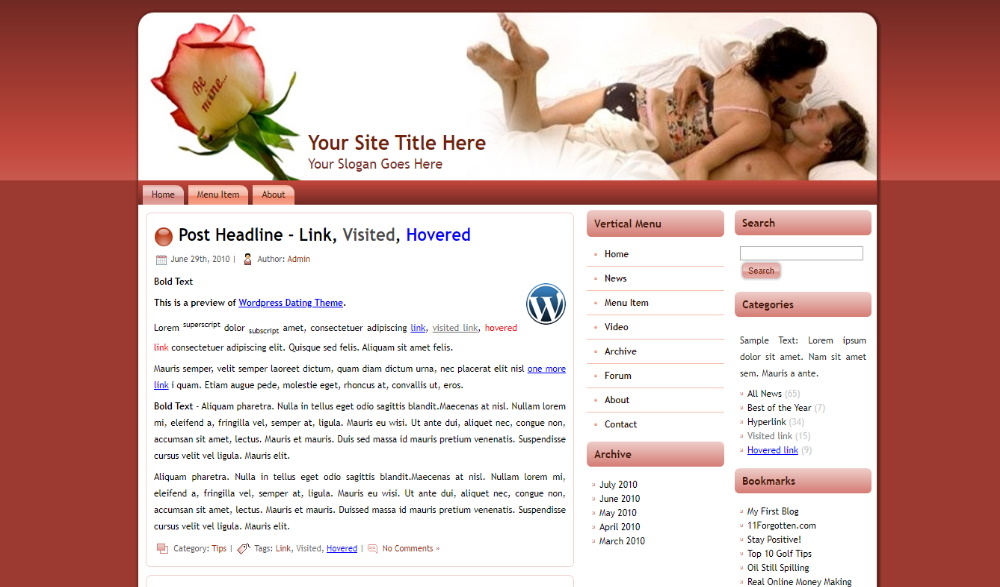 Free Non-WordPress Dating Themes
Link Your Souls by StylishTemplate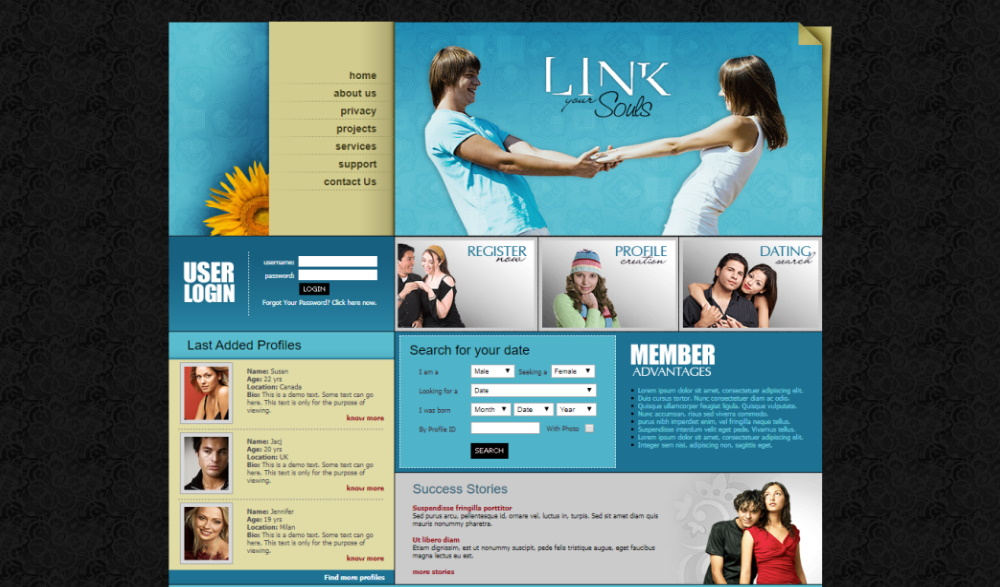 Love Line by StylishTemplate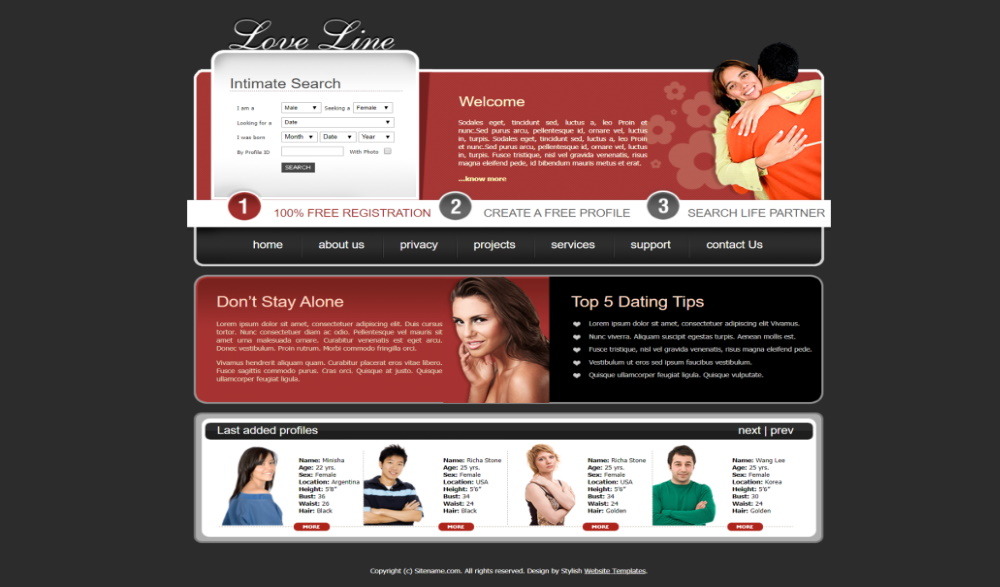 SoulMate by StylishTemplate
Love Story by StylishTemplate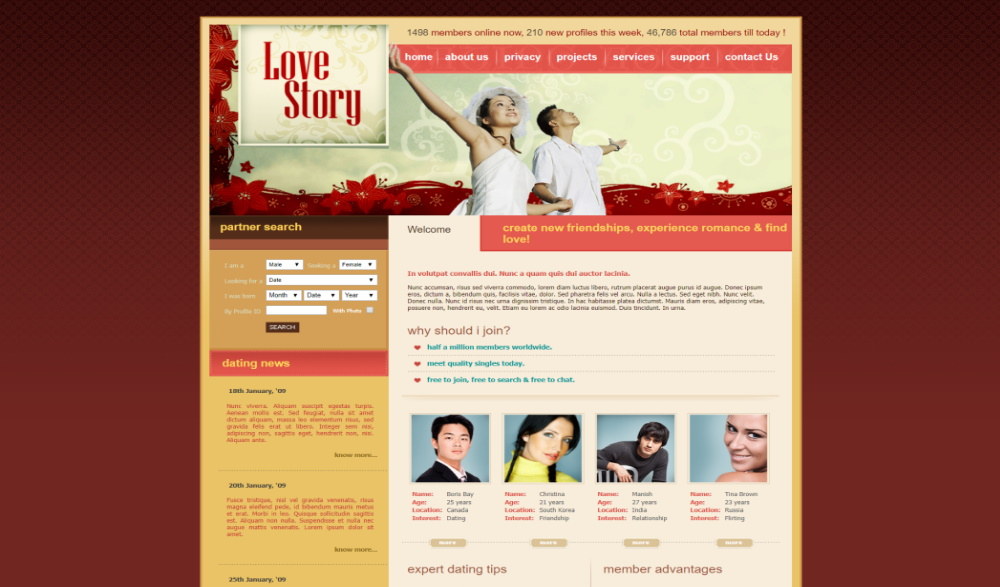 Single 2 Mingle by StylishTemplate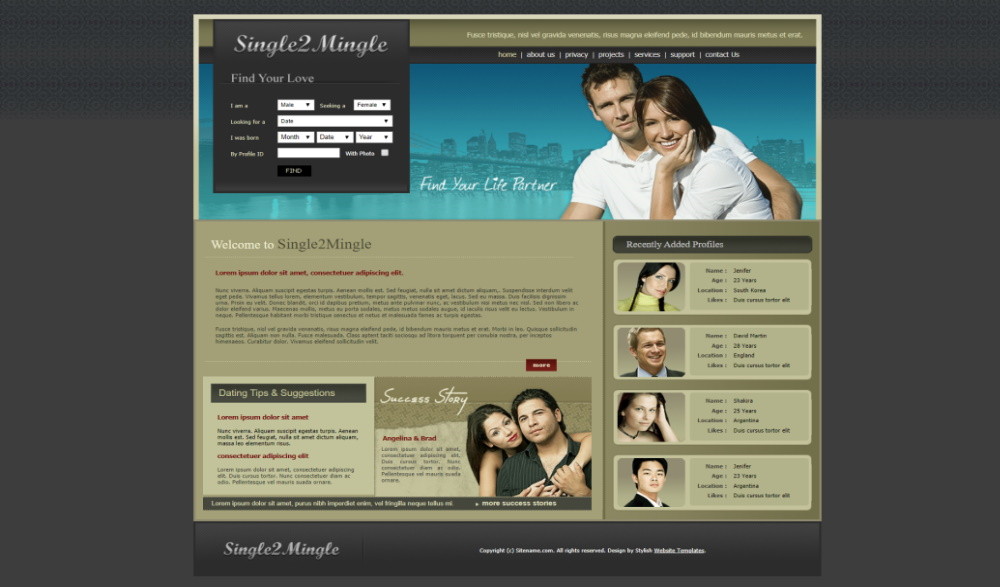 Love Life by StylishTemplate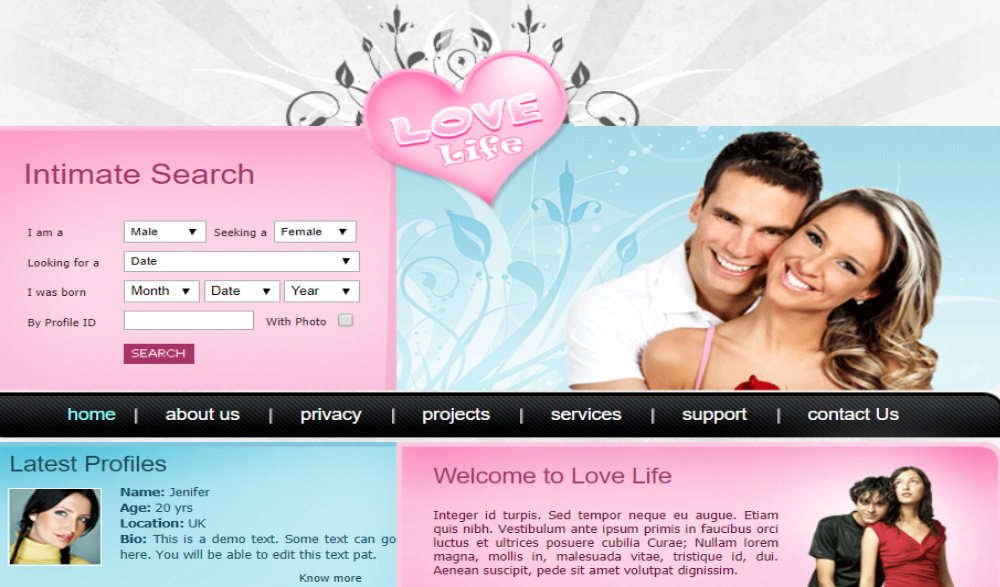 Dream Date by StylishTemplate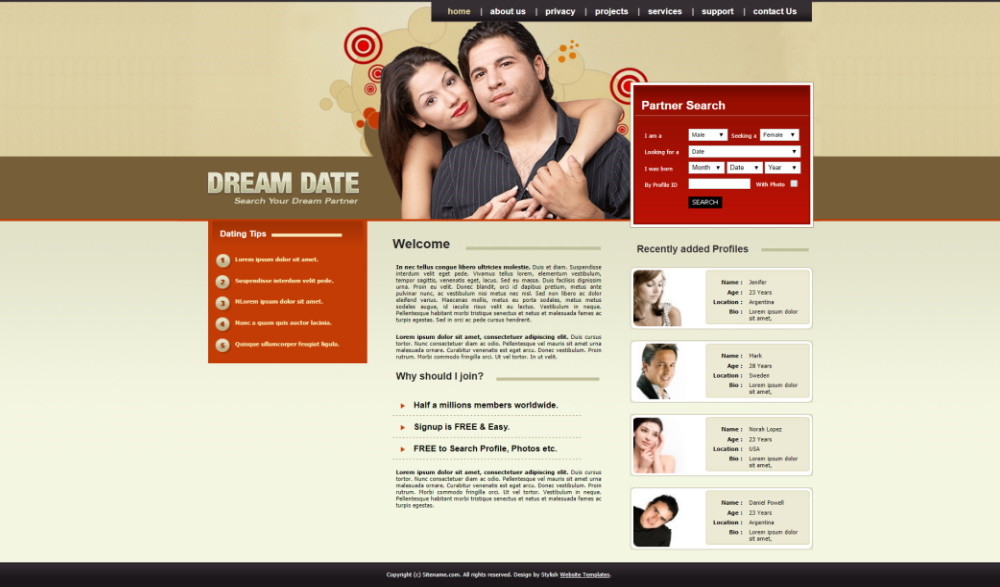 Color of Love by StylishTemplate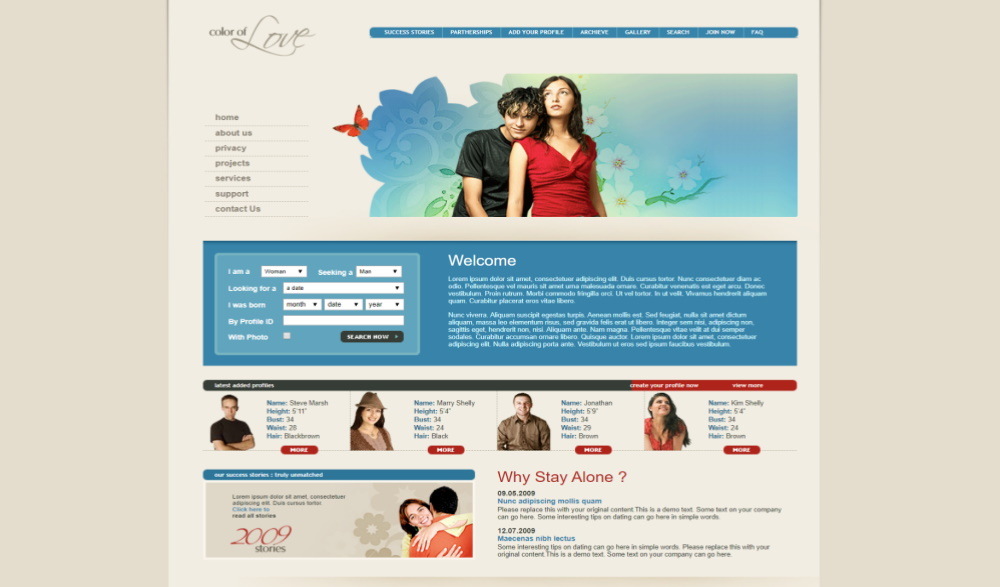 Love Birds by StylishTemplate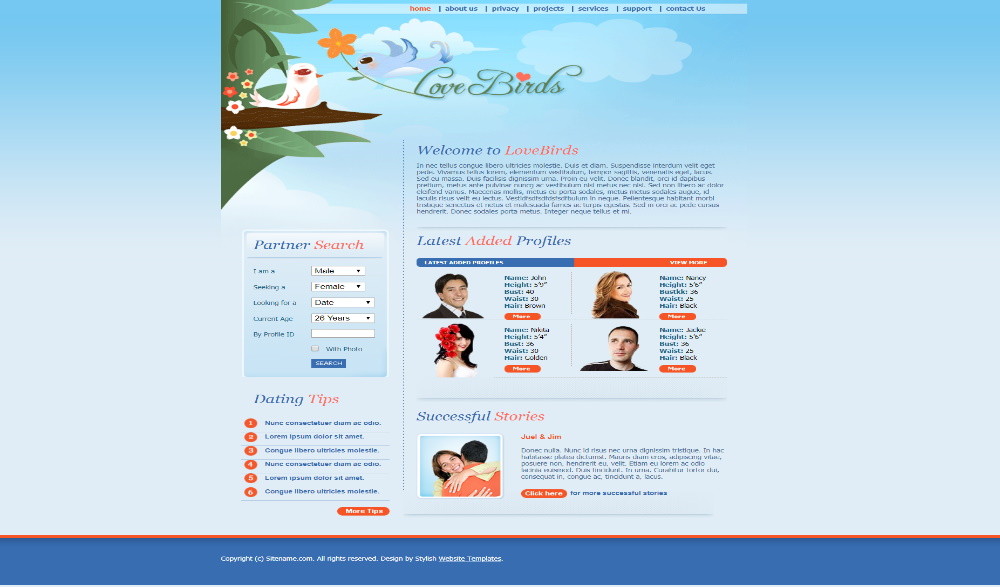 Date by StylishTemplate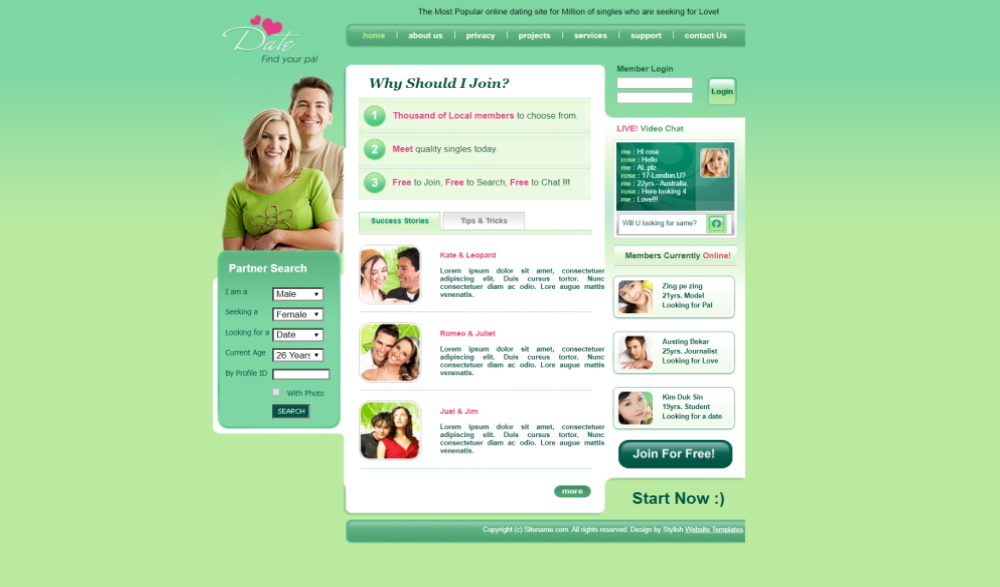 We understand that you may not like TPG Dating, but that doesn't mean you can't create an amazing WordPress dating website. It will just require a small investment.
So, if you're ready to consider paid WordPress dating themes, we invite you to check out our article on the best WordPress dating themes.
Alternatively, if you're only looking for free dating solutions, you can check out our piece on the 12 best free dating scripts.