An online dating website can be a good source of extra income. In fact, the dating industry is worth $2.1 billion and expected to grow even more. Furthermore, the market is large, almost everyone has used a dating website to find a significant other. To make one, you will need to find yourself a dating theme for WordPress.
In this article, you will find the 12 free WordPress dating themes. First, let's talk about the benefits of ready-made themes.
The Benefits of a Ready-Made Theme
Support
The best benefit of using an existing WordPress dating theme is access to support. After all, it's unlikely everything will run correctly from the start. So, support is crucial to fix any issues. That's especially true for beginners who have no idea what they are doing. Keep in mind; this feature is limited for most free WordPress dating themes. 
Regular Updates
WordPress will regularly update to add new features and improve security. Thus, you must use the latest version. When you choose a theme, make sure it has been updated in the last year. Otherwise, you risk harming your site and users. 
Search Engine Optimization (SEO)
Built-in SEO is becoming a standard feature for dating site WordPress themes. It makes your site more noticeable by both search engines and people. Even if the theme you choose is lacking, Yoast is a great plugin that will help fill the void. 
Customization
One of the best benefits of ready-made themes is you can customize anything. Most of the time, you don't even need to know code. You can use drag-and-drop builders that makes personalizing your dating website simple.
Responsive Design
People increasingly use their mobile devices to access the internet. Thus, you have to make your dating site mobile-friendly. If your users can't enter it from their phones, it's unlikely they'll use it at all. 
The Needs of a WordPress Dating Website
Adult Hosting
Adult hosting is crucial for dating websites. Most of the usual hosting providers don't allow adult-themed sites on their servers. If you use one, your site will get taken down. That is a big hit to any newly established venture and can ruin your business.
Thus, an adult hosting provider like ViceTemple is your best choice. Plus, you will have legal protection if something goes wrong. They will also provide you with the exact features your dating site needs.
Member Profiles
Profiles are the basis of your WordPress dating website. Although WordPress can make user profiles by default, the function is limited. Thus, you should use a plugin like BuddyPress to let users customize their profiles. Also, it's free. If you want to add forum features, then bbPress is an excellent free choice.
Private Messaging
Although BuddyPress has a message function, it lacks a decent live chat. Thus, you should find yourself another plugin. Thankfully, you can find some great free and premium options.
You can choose between WP-Live Chat or the free plan of iFlyChat. Still, you will have to open your wallet for all features.
Paid Membership
Paid memberships are an excellent way to monetize your dating website. Simple Membership is a great free plugin. Yet, if you have the budget, MemberPress is also a good choice. 
Keep in mind; these are just the most basic features of a dating website. If you want to provide more value to your users, then you should think about which ones will attract more users. The best way to do this is to look at competitors.
Now, then let's show you the 12 best free WordPress dating themes.
The 12 Best Free WordPress Dating Themes
Honestly, there aren't many focused free WordPress dating themes available to download. Most of them are from more than ten years ago. Also, they have an outdated design with obsolete technology. 
Moreover, the free ones are often limited in their functionality. Meaning, you will still have to pay if you want access to all their features. Thus, most of the free WordPress dating themes in this list are multipurpose ones. They are suitable for creating a dating website.
Still, if you're willing to ditch WordPress, you can check out some free dating scripts. Anyway, let's see the list.
TPG Dating by TPG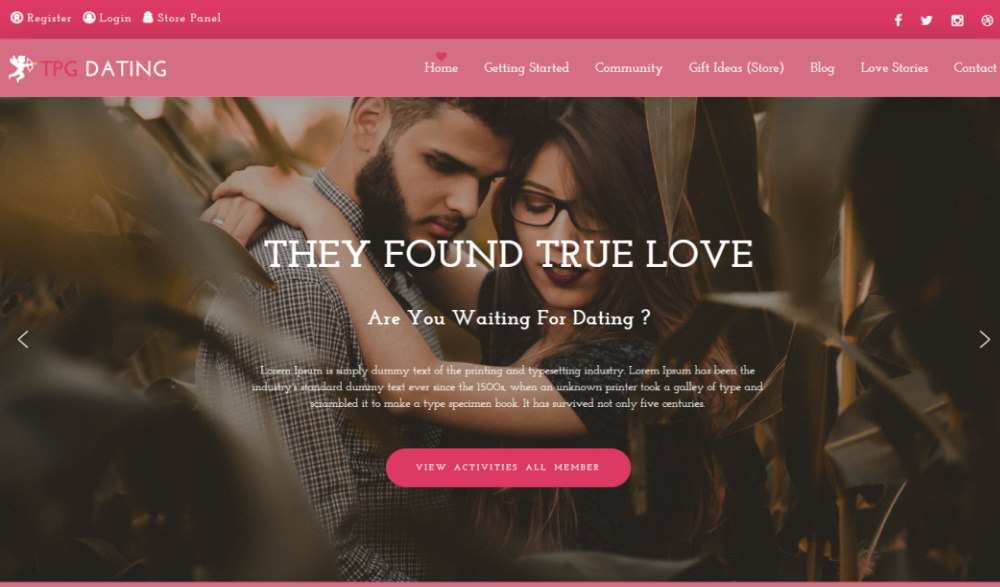 TPG Dating is one of the few free WordPress dating themes. You don't need any coding skills to personalize the theme. You can also choose between four color styles.
Additionally, it comes with a BuddyPress and WooCommerce integration for your convenience. You will also receive domain and bug-fix support with the free plan. 
Moreover, you get free lifetime updates and multi-language support. Especially useful if your target audience isn't English speakers. The theme also has paid plans you can upgrade to if you need more features and support.
Features:
Page builder

Responsive design

BuddyPress & WooCommerce integration

4 color styles

Domain & bug-fix support

Free Updates

Translation-ready
Community Builder by BudyDev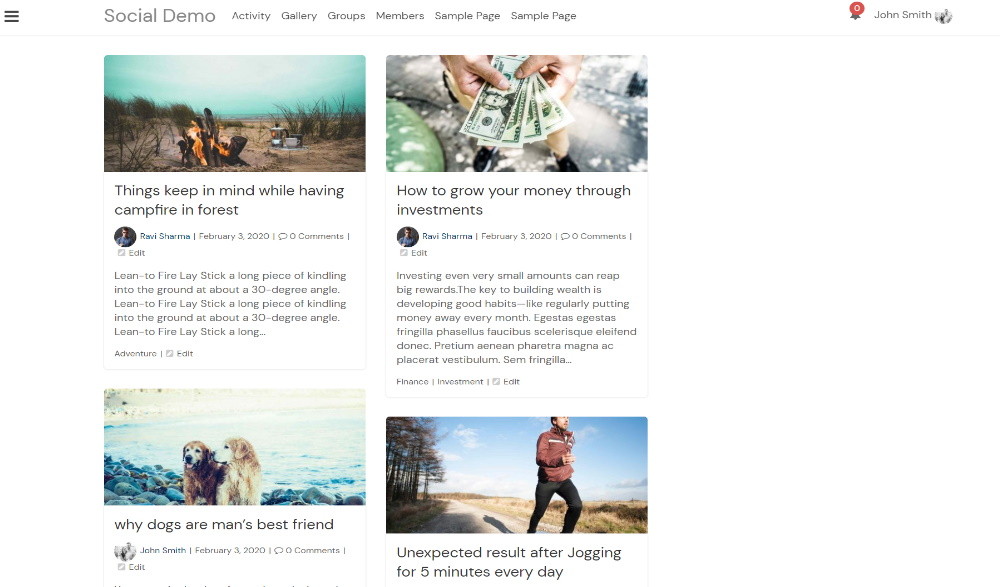 Community Builder is a social community theme. Yet, it boasts features and functionality you can use to remake it into a dating website. It's also made to be compatible with BuddyPress, bbPress, and WooCommerce. 
You get more than 300 control options to personalize anything. The modern and responsive design will also make sure to please all types of visitors. Finally, the visual builder will remove the need for coding.
Features:
Built-in visual builder

Highly customizable

Modern & responsive design

Plugin compatible

Translation-ready

Lightweight & fast
Bstone by Stackthemes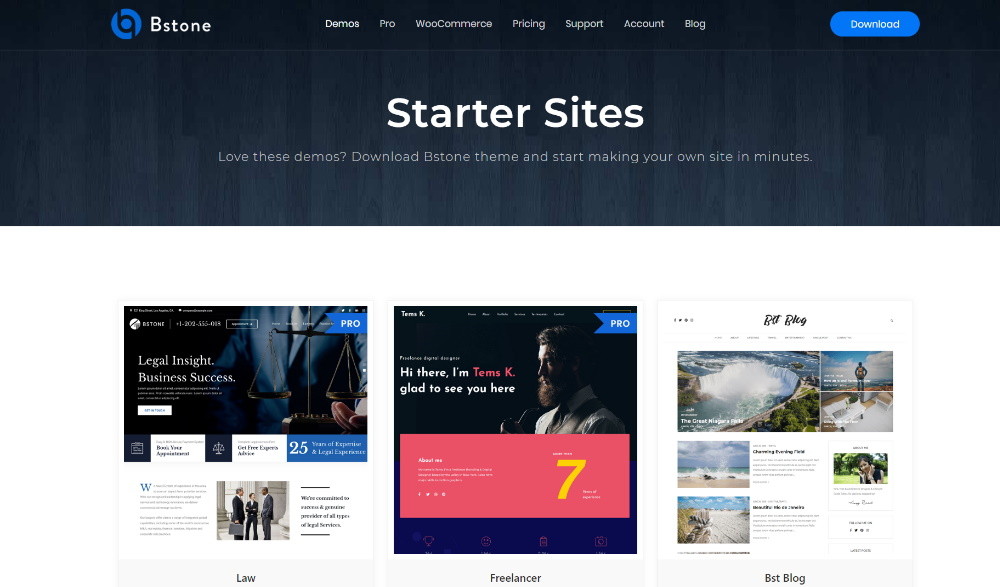 Bstone is an open-source multipurpose WordPress theme. You can use any of the primary page builders to customize the design and layout freely. Plus, it supports plugins like BuddyPress and bbPress.
You can also rely on customer support if you encounter any problems. The SEO optimization makes it easy for both people and search engines to find your site. The 1-click-install is also beneficial for complete beginners. Moreover, if you want to tweak the code in any way, you are free to join the development community.
Features:
5 pre-built websites

Page builder-friendly

Fast & friendly support

Highly customizable

Open-source

1-click-install

Translation & RTL-ready

Plugin Compatible

SEO optimization

Developer friendly
DatingLite by Customizable Themes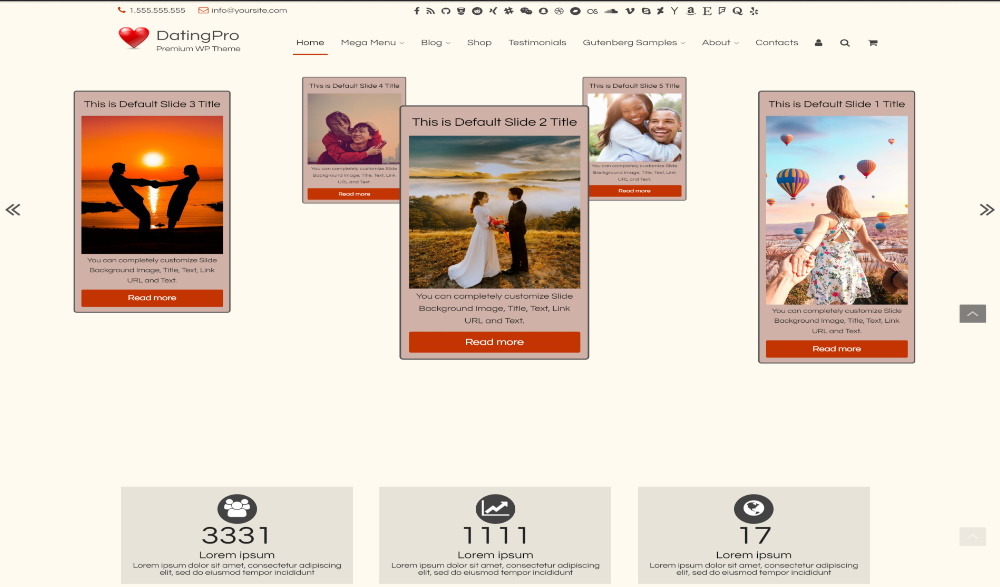 DatingLite is a WP dating theme based on the HospitalLight WordPress theme. The free version is poor on features, but it can still get the job done. You get social icons to let users share your site within their social circles. 
Then the SEO optimization will make it much easier for anyone to discover your service. You can also use the homepage slider to create a great first impression with visitors. 
The WooCommerce integration is also useful if you plan to sell merchandise. If you want to access all the powerful features this theme has to offer; you should upgrade to the paid plan.
Features:
Responsive Design

Social Icons

Homepage Slider

Plugin compatible

SEO optimization
Customify by PressMaximum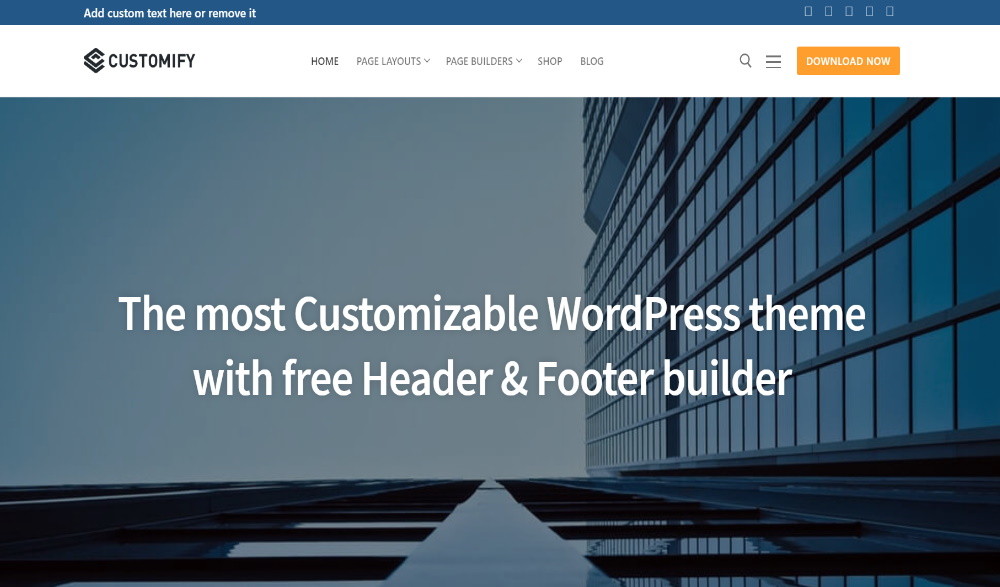 Customify is a multipurpose theme made for speed and utility. It's highly customizable and not much of a challenge to create a dating site with it. It supports the major page builders, so you don't need to code to transform the theme into a dating site. 
Customify is also compatible with BuddyPress, bbPress, and other useful plugins. You won't have any issues with SEO optimization or site speed. Plus, you can use the five existing demos right away. 
Features:
Page builder-friendly

Plugin compatible 

Highly customizable

Fast performance

SEO optimization

Fast and friendly support

5 pre-built websites
GeneratePress by Tom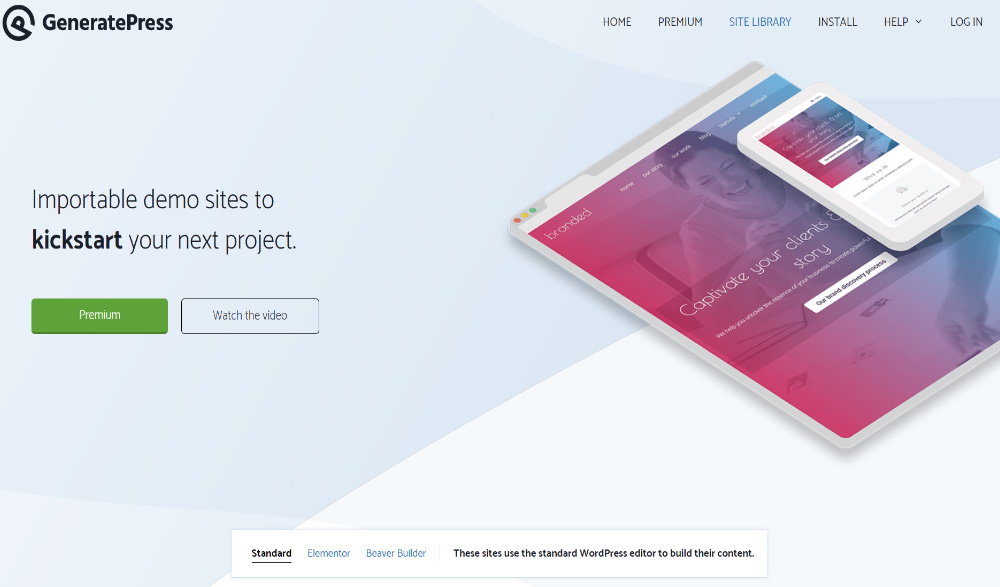 GeneratePress is a lightweight multipurpose theme. The focus is on performance and usability. Meaning, it will be simple for you to create a dating website with this WordPress theme. 
GeneratePress is compatible with all well-coded plugins. Also, it's easy to customize it with the major page builders. Additionally, the built-in schema.org structured data is terrific for SEO. Plus, Google could use your content for featured snippets. 
 Features:
Less than 30kb default size

Page builder-friendly

Plugin compatible

Translation-ready

Highly customizable

Numerous pre-built websites

SEO optimization
Evolve by Theme4Press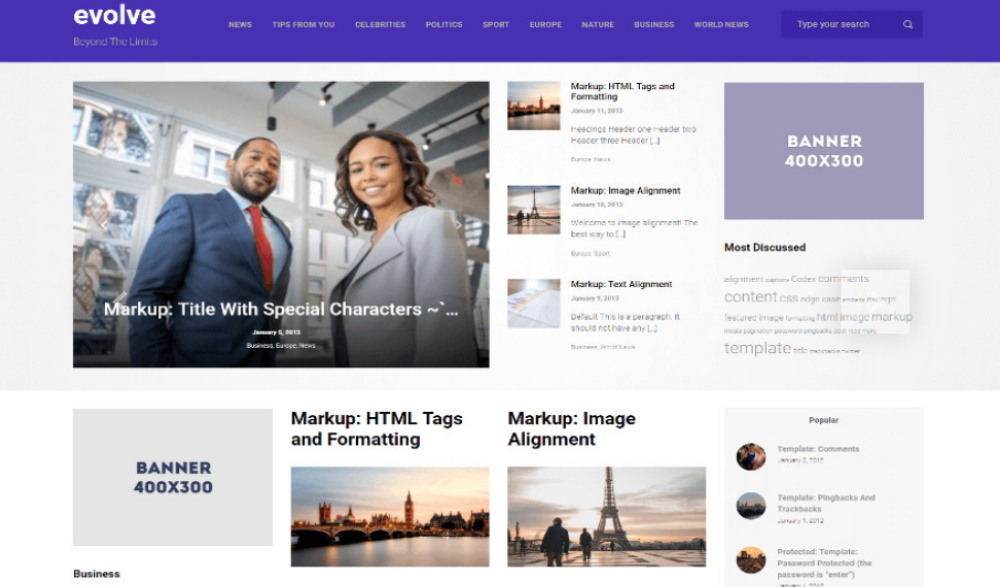 Evolve is another multipurpose theme suitable to create a dating website. Although the premium version offers better functionality, the free one is also a good starting point. 
It boasts many of the features previously mentioned. You can use a visual builder to personalize, then use plugins to add the functionality a matchmaking site needs. The theme is versatile and has schema.org structured data to please the search engines. 
Features:
Highly customizable

5 pre-built websites

Plugin compatible

240+ theme options

SEO optimization

Translation-ready
Square by Hash Themes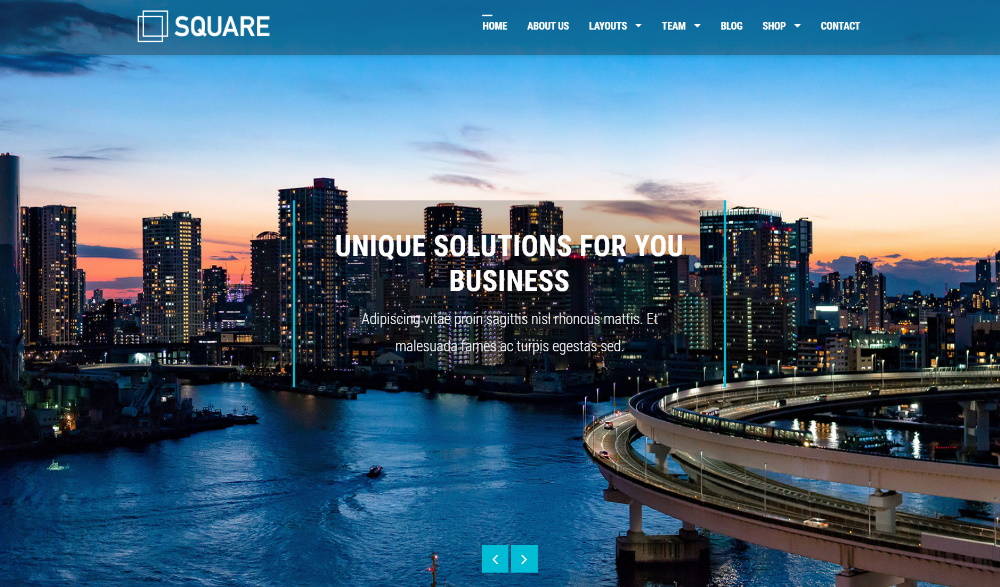 Square is a flexible multipurpose theme. It's easy to customize into a dating website. Although the free version lacks features compared to others, it's still a viable choice. It can support the plugins a dating site needs and offers support if any issues pop up. 
The paid version offers a lot of useful features for further customization and even GDPR compliance. However, for the price, it would be better to buy a specialized WordPress dating website theme. 
Features:
Highly customizable

Translation-ready

Responsive design

Plugin compatible

Fast & friendly support

SEO optimization

Pre-built websites
WhiteDot by ZeeTheme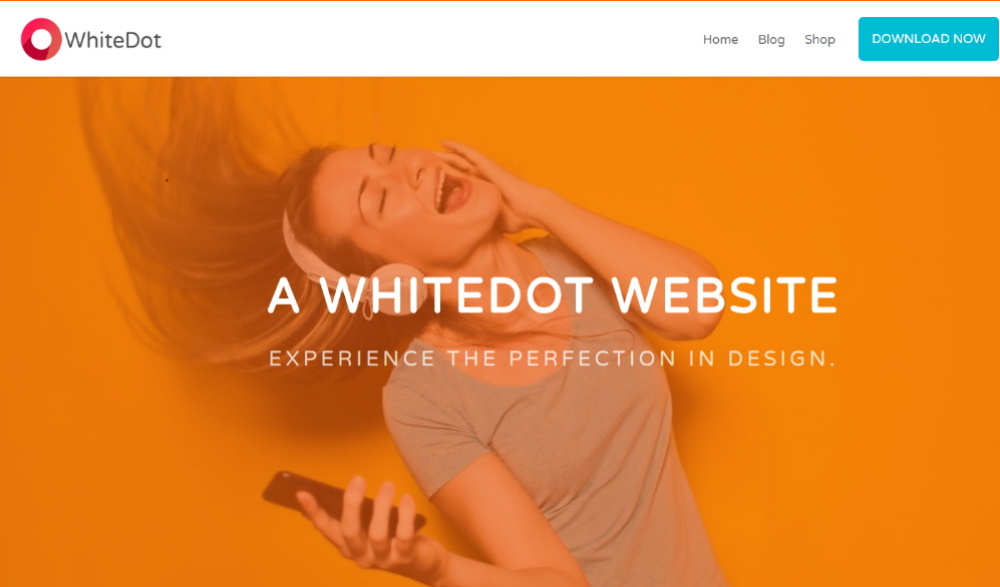 WhiteDot is a visually appealing multipurpose theme. It's optimized for performance, so your dating site loads as fast as possible. The theme also supports page builders for code-less personalization. 
Furthermore, the schema.org microdata integration will guarantee sound communication with search engines. You can rest assured, the necessary plugins are fully supported. All you have to do is start building. 
Features:
Page builder-friendly

Translation-ready

High security

Plugin compatible

Highly customizable

SEO optimization

Modern design
Ruby by Vinod Dalvi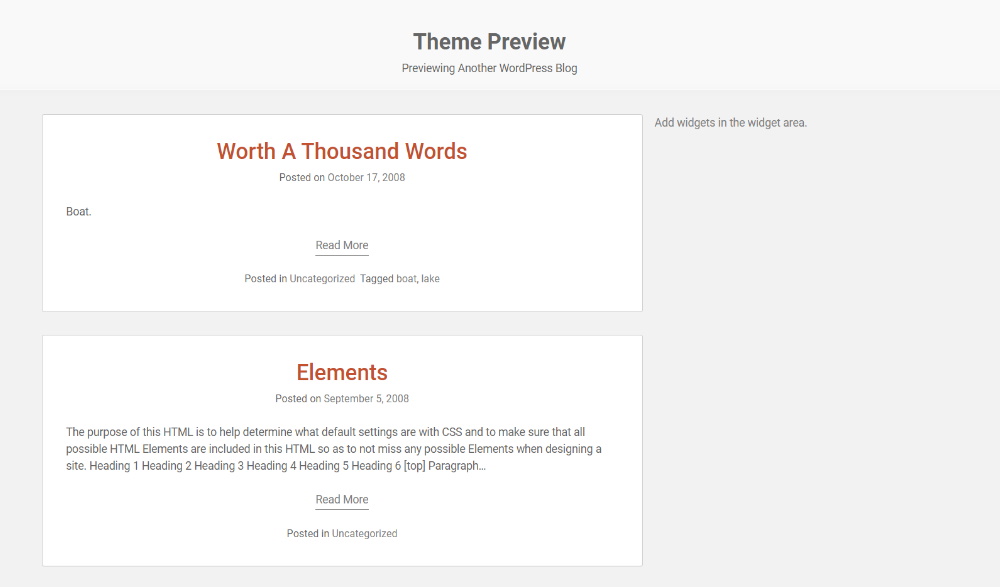 Ruby is a multipurpose theme with a minimalistic design. It's also effortless to personalize, although it's not built with page builders in mind. It's not one of the best contenders on this list, but you can still use it as a dating theme for WordPress sites.
Features:
SEO optimization

Highly customizable

Translation-ready

Plugin compatible

Minimal & responsive design

Free updates
Arcade Basic by Banditcootmarketing
Arcade Basic is a responsive multipurpose theme. It offers a decent design, and the theme customizer lets you personalize as you wish. Although it's sparse on features, you can still use it as a dating theme if the others in this list aren't to your liking. 
Moreover, Arcade Basic has paid plans, but it would be better to buy a specialized theme.
Features:
Plugin compatible

Responsive layout

Customizable
Make by Thethemefoundry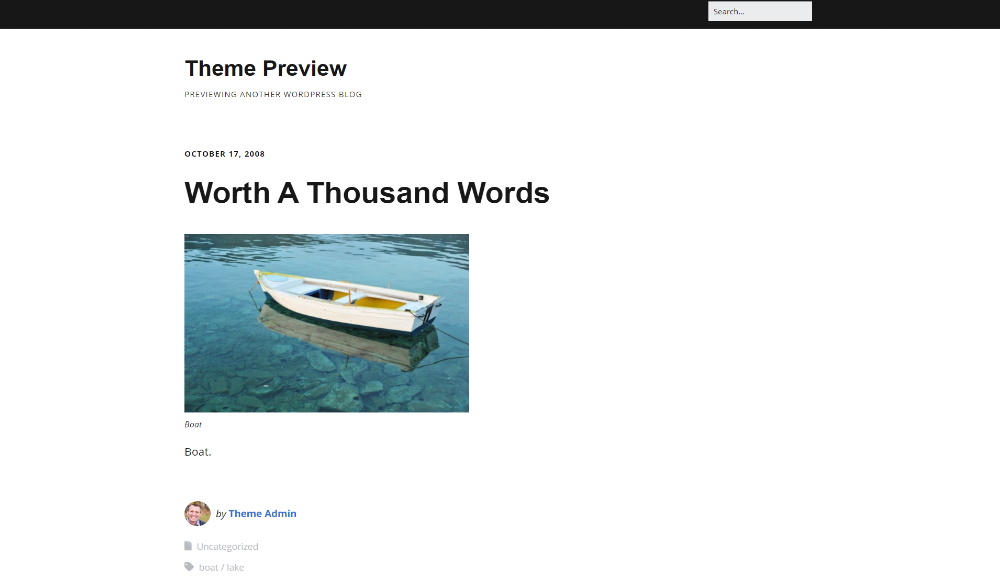 Make is a simple yet effective multipurpose theme. It's not very rich in features, but it delivers on personalization. You can freely edit any part of the site with the built-in drag and drop builder.
Make is perfectly suitable for a free dating website theme due to its compatibility with the needed plugins. Furthermore, if you're a developer that likes to make changes themselves, then the theme is perfectly suitable for you.
Features:
Built-in drag-&-drop builder

Highly customizable

Plugin compatible

Developer-friendly
Conclusion
That is the end of the 12 best free WordPress dating themes. You now have a solid amount of free themes you can experiment with to create a dating website. 
Keep in mind; it takes a while to make a dating site with a free theme. You will have to add at least some, if not most, of the functionality yourself. Thus, you must take into consideration what features the theme needs to have. Then figure out which ones you'll add with plugins. 
Finally, in case you have any interest, you can check out a list of the best dating WordPress themes. Even if you don't use them, you can take a look at their features and put in place the ones you like to your free site.