Nowadays, you cannot expect to survive in the highly competitive online environment unless you have a fully responsive website. What does that mean?
It means your website needs to work well across all devices, regardless of its screen size, memory space and hardware configuration in general. In particular, it's essential that your website looks good on mobile devices, because the overwhelming majority of Internet happens on mobile phones and tablets.
Think about it. How many people have you seen holding their phone today? At least 10, possibly even more. Smartphones are everywhere around us and they are only going to become more important in the future.
All of this means your website must be fully optimized for viewing on mobile devices. If that didn't convince you, consider the fact that Google is implementing a mobile-first approach for their ranking parameters. This means that your website will not rank well or show up in Google, unless it is optimized for mobile phones. And if your website doesn't show up for people, your business will ultimately fail due to a lack of organic traffic.
This goes for all websites, but it is especially true for porn sites, because approximately 80% of porn searches come from mobile devices, according to the recently published PornHub report.
Now, it's clear that mobile is the only way to go. So, to help you create a website that works well on all devices, we've created this list of the best responsive adult mobile themes. We have divided the themes to categories based on the type of porn site that you might be looking to create. Scroll down to find the best adult mobile themes for adult tube sites, webcam sites, adult stores, escort agencies, online dating sites and adult blogs.
Adult tube site themes
Let's be honest, everyone watches porn and everyone does it on a mobile device. So, if you plant to create an adult tube site, you will need a responsive adult mobile theme that can present your videos in the best possible way.
This is exactly where we come in to help you. We have created the following list of the best adult tube site themes that are mobile responsive. So keep reading to find the theme for your porn site.
KingTube by WP-Script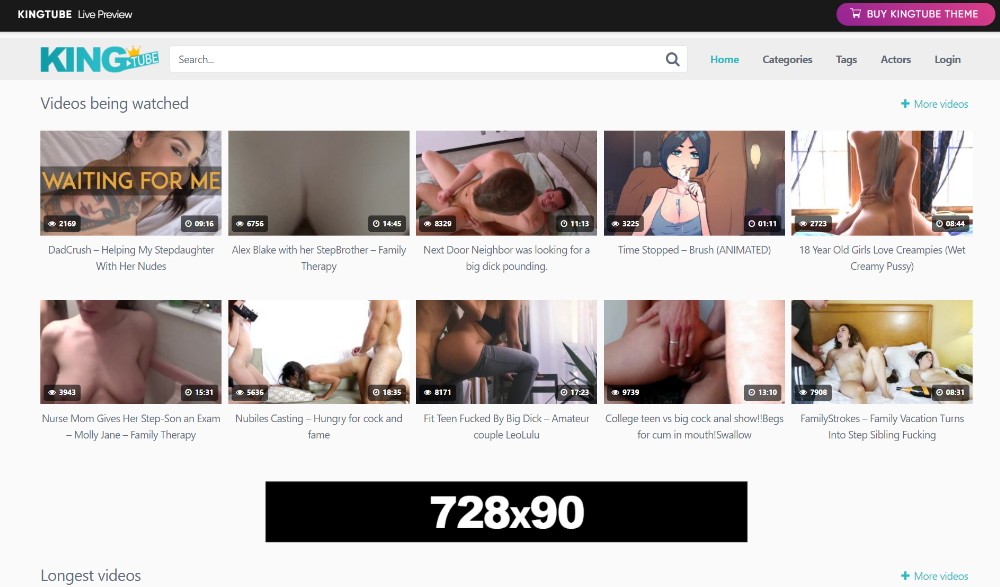 Developed by the experienced WP-Script team, KingTube represents a highly responsive mobile theme with a recognizable tube website design.
The theme loads incredibly fast and it's predominantly white coloring scheme will make your porn site look clean and classy. However, to make full use of KingTube, you will need to install various plugins, which means this theme isn't particularly beginner-friend. In addition to that, the plugins are more often than not paid and that means you will need to invest more than the initial $49 theme price.
Additional features: 
Preset ad placements
Lifetime updates
Video filters
Thumbs rotation
RetroTube by WP-Script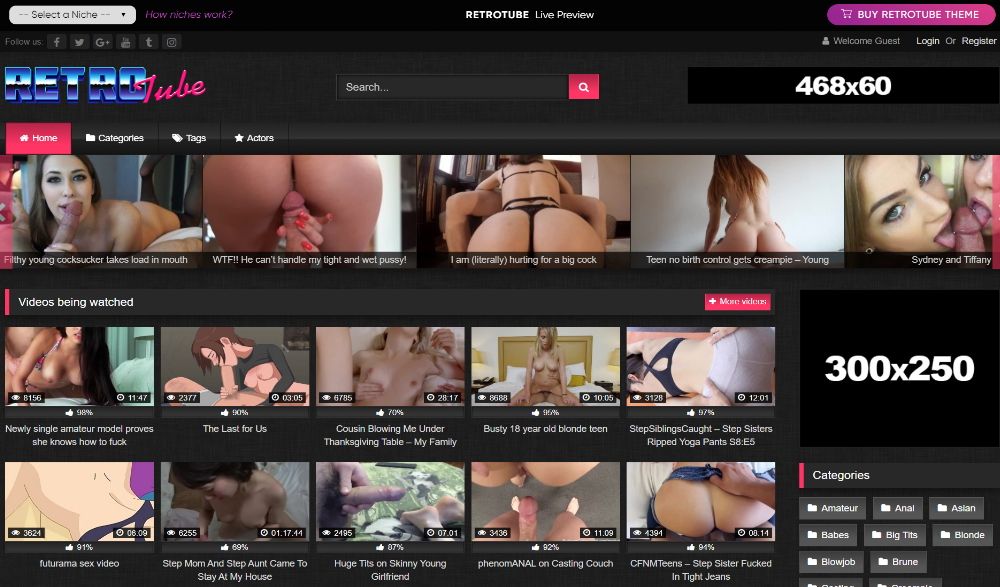 Similar to the previous entry on our list, RetroTube is another product from the WP Script developers. This theme is designed for people who want their porn site to be based on the more traditional darker colors.
RetroTube is ranked higher than KingTube mainly because it supports mass video embedders that you can use to import videos from all major porn sites. However, your options are not limited to mass video grabbers, you can also use mass video grabbers as well as the YouTube mass video importer with RetroTube.
Still, in terms of its design, page loading, and plugins, RetroTube is only a slightly better version of KingTube.
Additional features:
Videos Blocks Widget
Featured Carousel
Self Hosted Videos
User Submissions
Bestia by MyTubePress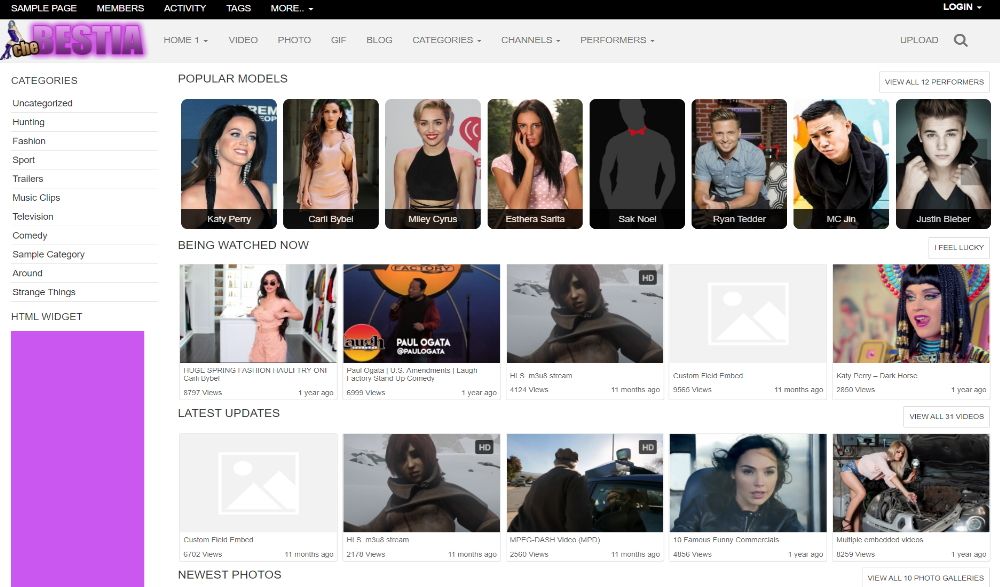 Bestia has recently been updated and it is now a modern theme suitable for all devices. The latest patches fixed the problematic user experience and removed all bugs from the theme.
Overall, though, Bestia and KingTube share the similar designs and features. Just like all other WP-Script themes, Bestia is fully responsive and customizable, which means you can play around with it until you find the perfect website layout.
Still, it requires additional plugins and that means you will need to invest more than $39 to set up your website with Bestia.
Additional features:
Blog posts
Likes and Dislikes
Post pagination
Automatic upgrades
EasyTube by MyTubePress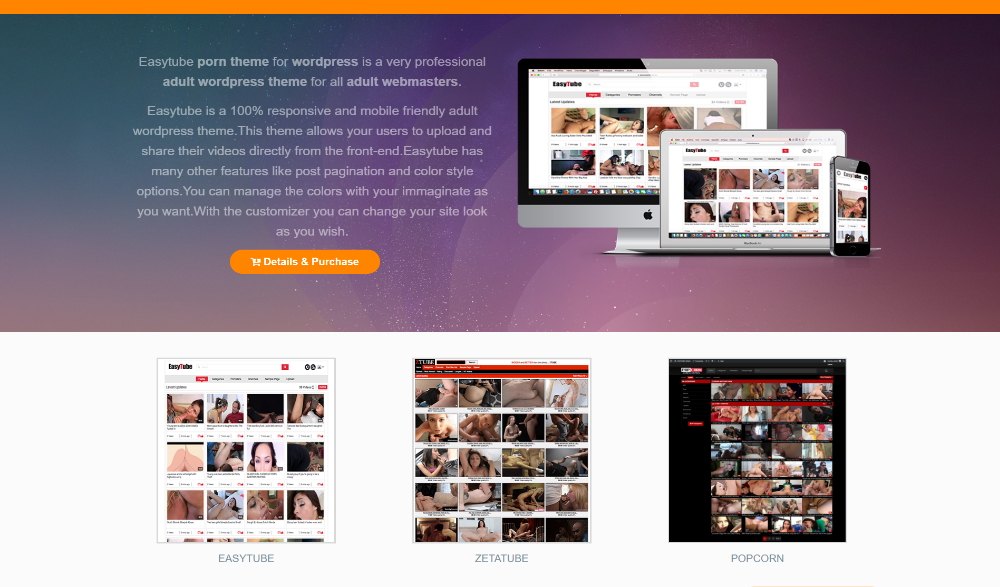 EasyTube is one of the best sellers when it comes to porn themes and it's not hard to see why.
This highly responsive theme allows your visitors to quickly switch between performer and user profiles and upload their own videos. This allows you to outsource most of the content uploading process to user volunteers.
In addition to this, EasyTube comes with a slick design that centers around the videos, with a white background that provides your site layout with a touch of class.
Additional features:
Pre-designed ad spaces
User uploads
Compatible with plugins
Compatible with BuddyPress
DEMO NOT AVAILABLE
HubX by Vicetemple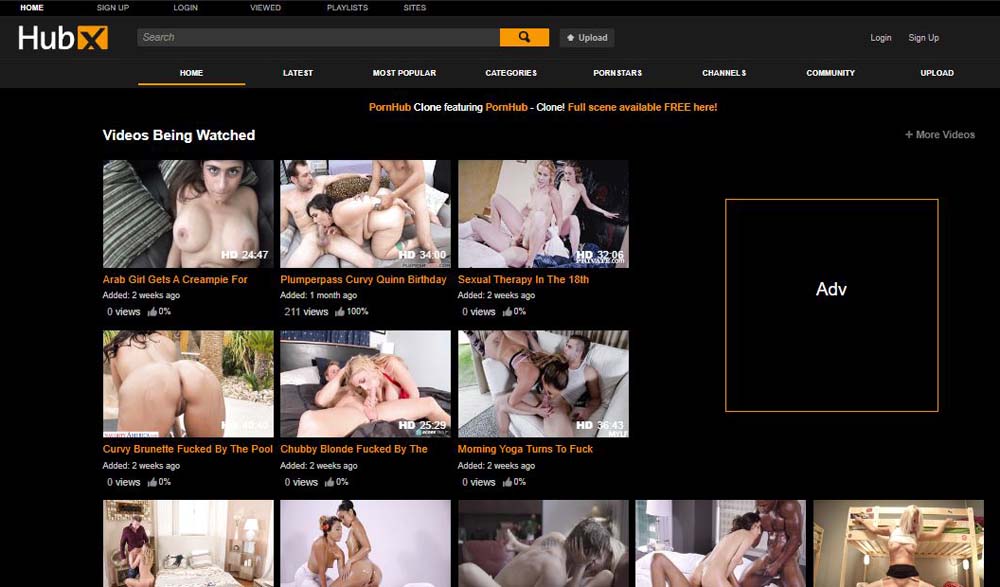 It's not hard to see why HubX is one of the best-selling porn tube themes on the market.
The theme offers a variety of useful features that cover everything from load handling and translation to video previews and responsiveness.
On top of that, it uses the tried and tested layout of PornHub, which saves you time on customization and allows you to focus on creating video and generating traffic. This means it's the most beginner friendly theme, despite its relatively high price.
Additional features:
A variety of ad spaces
Multiple monetization options
HTML5 and mobile videos
Video categorization
Instant video previews
Fully optimized and responsive
VideoX by Vicetemple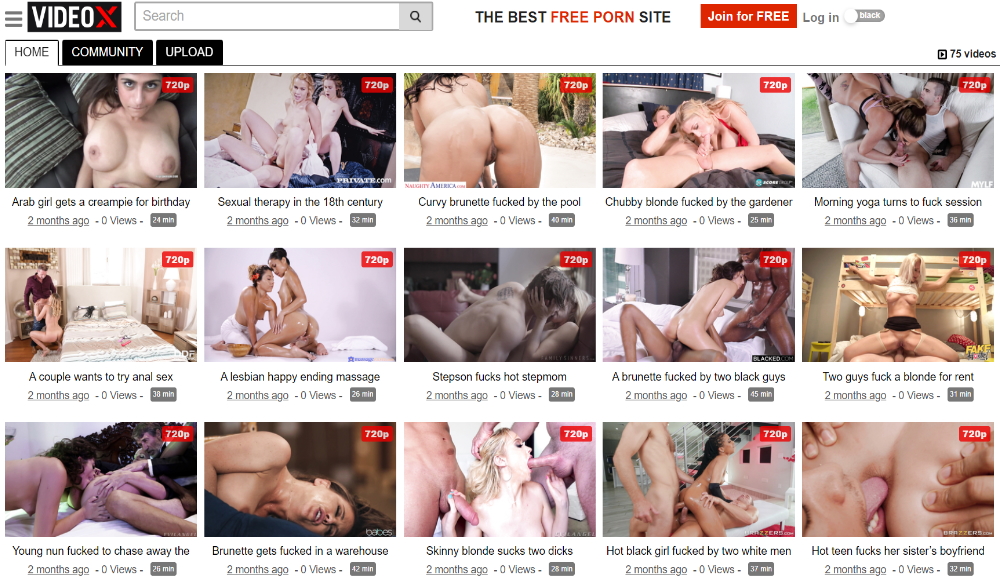 This incredible theme is the perfect clone of Xvideos, one of the most popular porn websites. If you want a powerful script packed with features that looks easy on the eye and provides the ideal viewing experience for your visitors, we recommend that you go for VideoX.
The only downside to this script is the fact that it lacks any sort of originality. However, that's merely because it goes the tried and tested route that's sure to appeal to fans of porn.
Additional features:
Optimal ad spaces
A variety of monetization options
Content categorization
Short video previews
Mobile responsive
Webcam themes
In this part, we will present you with the four best adult mobile themes for webcam sites. You will notice that all of the themes were developed by 7Theme, but that's merely because there are virtually no other responsive webcam themes currently available on the market.
Let's cut to the chase and start our list of the best adult mobile themes for webcam platforms.
Cora by 7Theme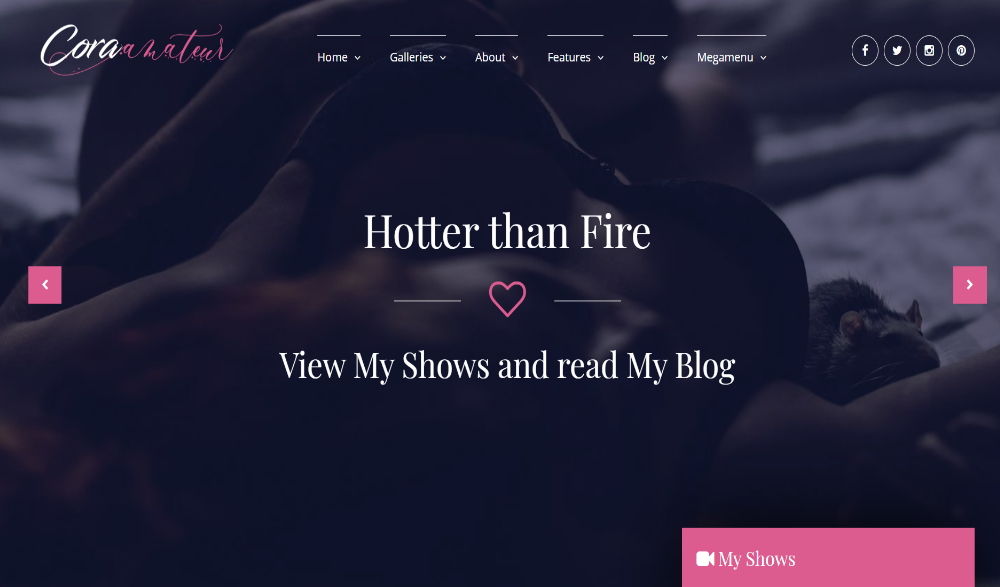 Cora is a WordPress theme dedicated to webcam models who want to earn an additional income on the Internet. Not only is this theme mobile ready, but it's also extremely easy to use on any other device.
This theme can easily be translated to all languages and it comes with full support and free lifetime upgrades. You will be hard pressed to find a better deal for a WordPress theme than this.
Additional features:
Unlimited slideshows
8 different gallery types
Google Analytics integration
Custom widgets
Kitty by 7Theme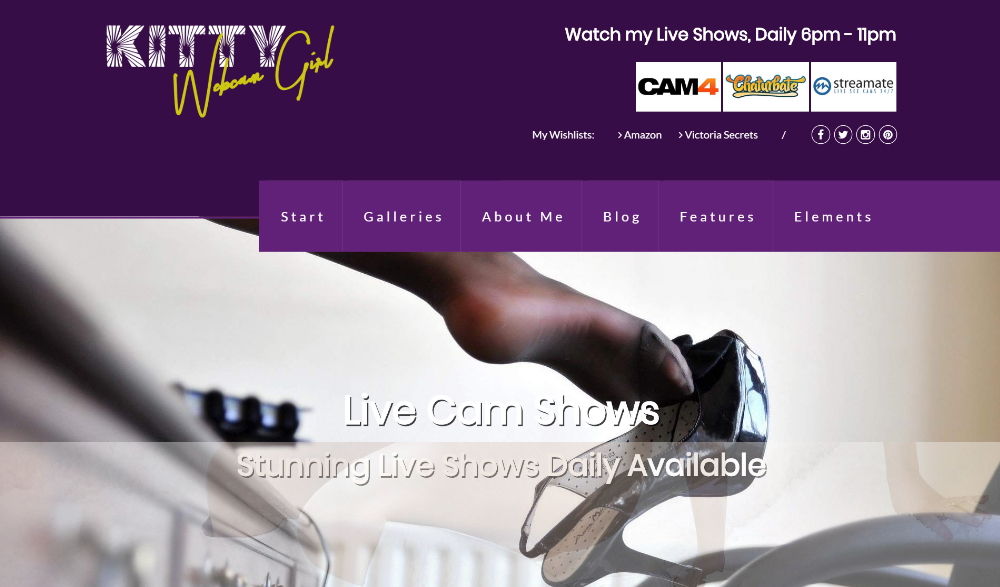 Next up on our list is Kitty, an adult webcam theme made for professional and amateur webcam models. This responsive theme integrated WooCommerce, allowing its webmasters to easily monetize their content.
In relation to this, Kitty allows models to create unlimited portfolios and upload an unlimited number of photos. Thanks to more than 100 shortcodes, 800 web fonts, and different colors that come with this theme, you will be able to fully customize this theme to your liking.
Additional features:
Optimized for all browsers
Sidebar generator
Animated text
Unlimited animations
Honey by 7Theme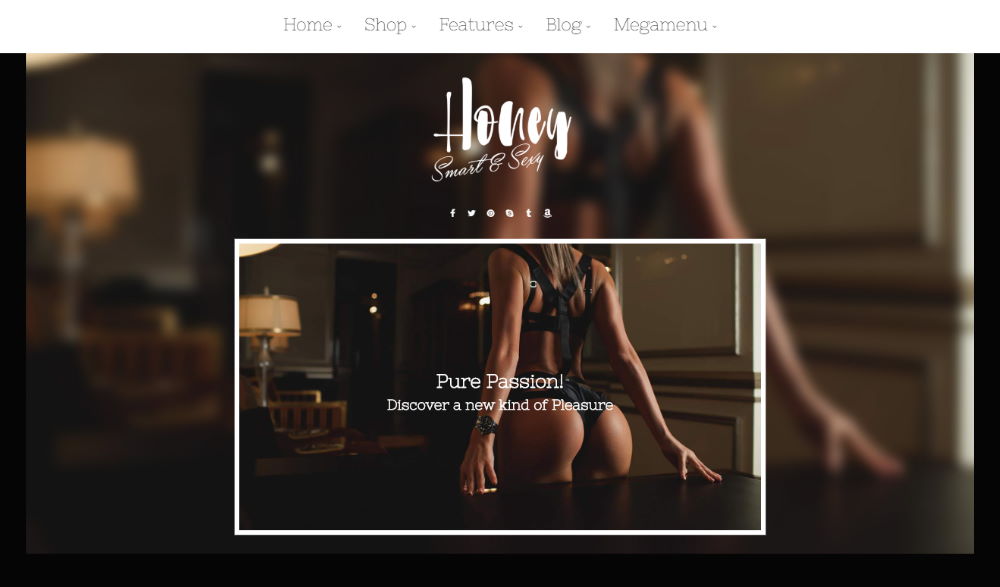 We continue our list with Honey, a WordPress theme made for cam girls and models. This theme features a fashionable design with enticing colors that are bound to lure visitors to come back to your website.
In addition to that, it allows you to upload your own photos and videos and set up a paygate. This way, you can easily monetize your content and require your visitors to pay for premium content.
Of course, this theme can be fully customized, in the unlikely case that you do not like the pre-configured design.
Additional features:
Retina ready icons
Flickr widgets and shortcode
Gated content
Custom post formats
Violet by 7Theme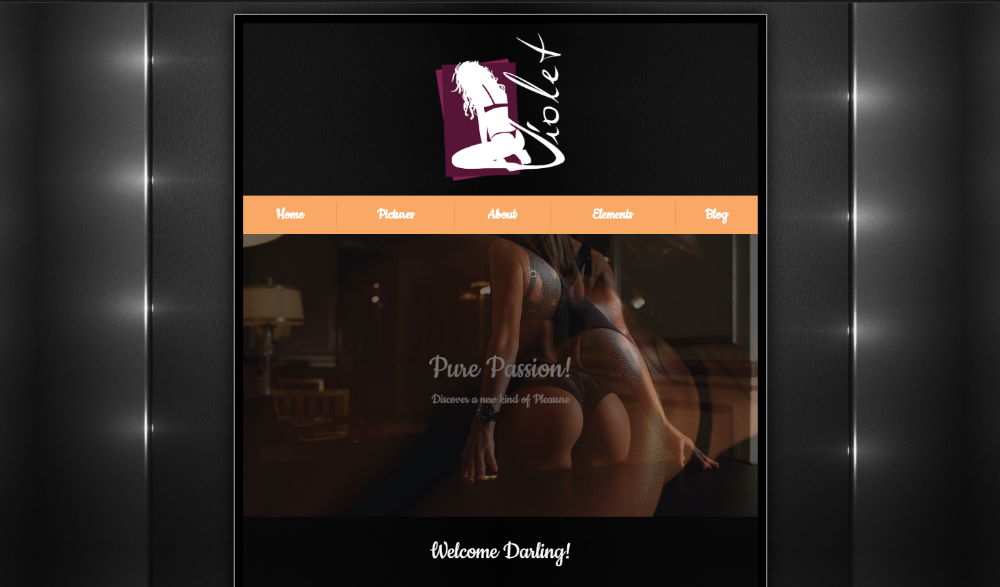 The Violet theme concludes the webcam category of our article. Although Violet is primarily a porn star theme, it can function just as well as a webcam site.
This means that it comes fully optimized for all devices and browsers. Furthermore, it works perfectly in all languages, which allows you to tailor your website for worldwide visitors.
Of course, it allows you to lock content and charge your users for access to the premium photos and videos. Similarly, you can ask your viewers for testimonials and display them on your website to entice prospective clients that are only visiting your free content.
Additional features:
Supports all languages
Social media integration
Testimonials
Color picker
Adult store themes
The days of visiting bricks and mortar shops are long gone. Nowadays, everyone does their shopping online, through their computers or smartphones. This means that you need to create a store that looks well and is easy to use across all platforms. To do that, you will need a mobile responsive theme designed for adult shops.
However, you don't have to bother doing any research, thanks to us. You can simply read this article and go through the best adult store themes that we collected. With that in mind, let's start our list of the best responsive themes for adult stores.
Desire Sexy Shop by YIThemes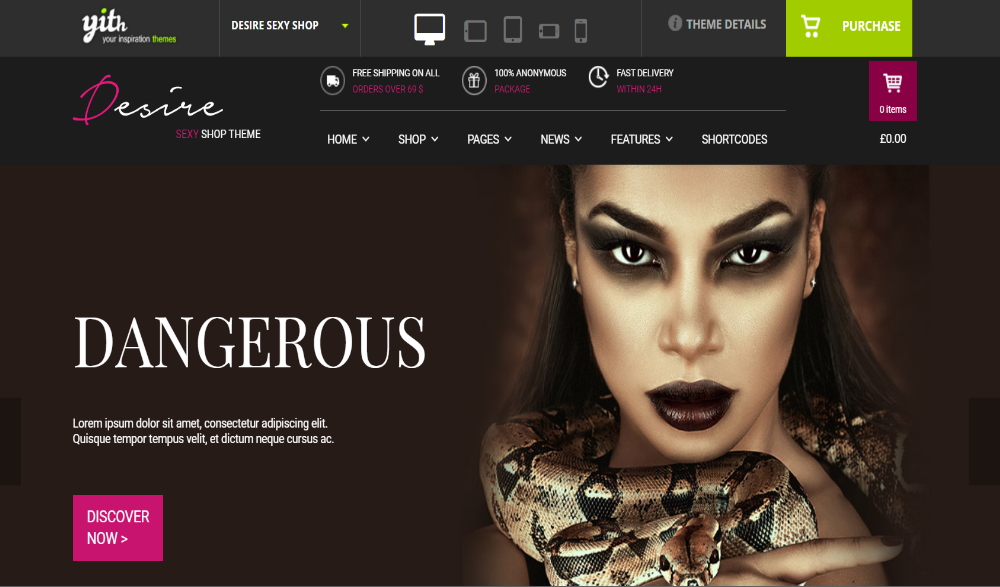 As its name suggests, the Desire Sexy Shop theme is designed for people who want to set up a stylish adult store and sell their sex toys online.
This modern-looking theme is perfect for a lingerie or a sex toy shop, and its clean and modern layout is bound to draw the attention of your visitors. What's more, you can actually sell any type of products with this theme.
Additional features:
Custom widgets
Shortcodes
Regular backups
600+ Google fonts
Adult Experiences WooCommerce Theme by Zemez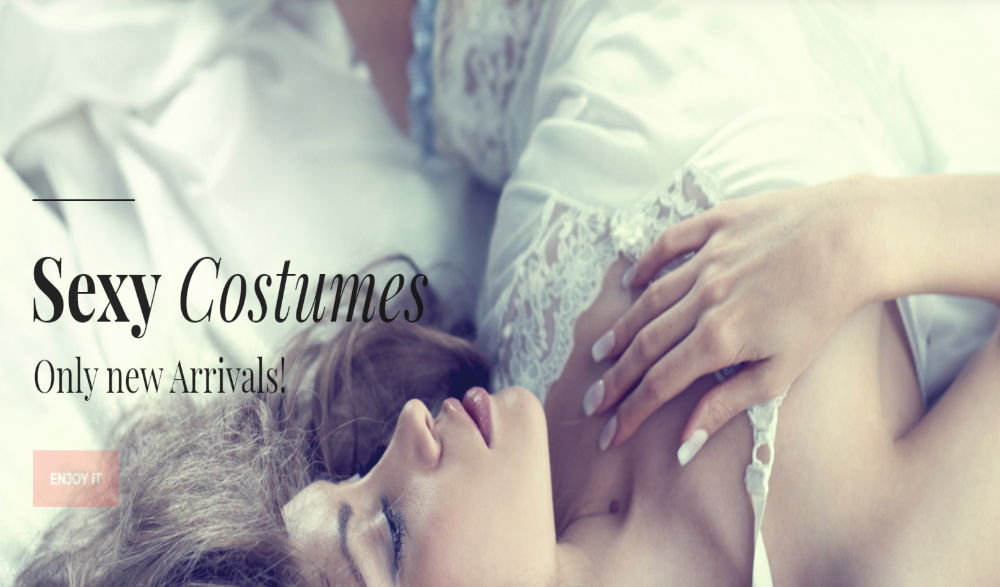 The moto of this theme is The simpler, the better. Wonder why?! Well, that's because they believe that people who are searching for sex toys don't want to deal with crowded landing pages and complicated menus. We have to admit, their theme delivers on its promises.
This theme is simple, easy to use and its clean white layout makes your products the center of attention. If you're looking for a neat and clean theme, Adult Experiences WooCommerce Theme is the way to go.
Additional features:
Free support
Stock photos
Integrated blog
WooCommerce plugin
Sexzone by WT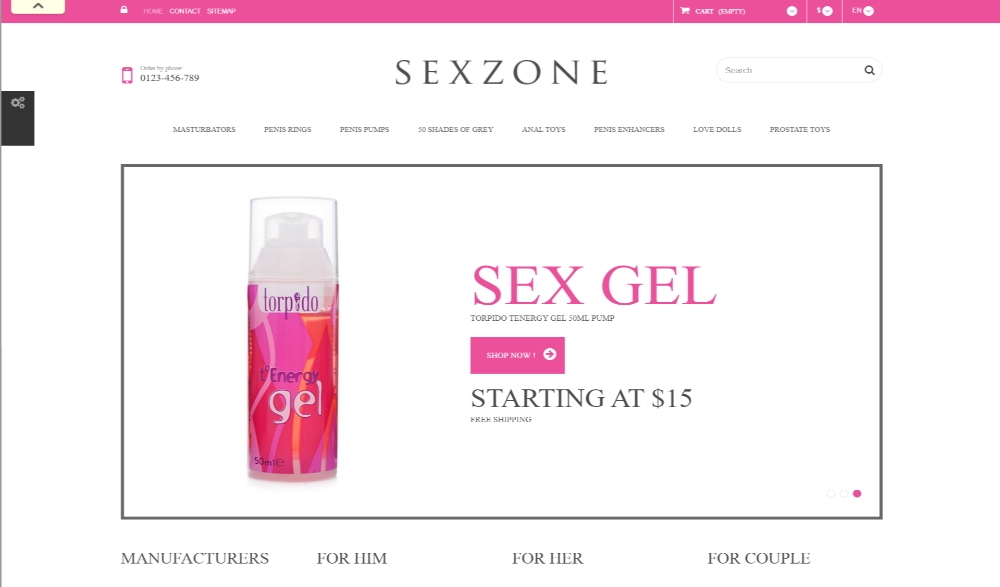 Online sex toy shops are becoming more and more widespread, which means you will need to create a uniquely designed store to stand out. That is exactly what Sexzone offers – a unique sex toy that resembles a prestigious magazine.
The layout is clean and simple, and it allows your products to truly shine. Of course, the theme  loses nothing of its appeal on mobile and tablet screens. In fact, it's fully optimized for all device sizes, all browsers and all search engines.
You really can't ask for much more than that.
Additional features:
Cloud zoom
Live search
Drop down cart
Commenting system
Adult Pleasures by Moto CMS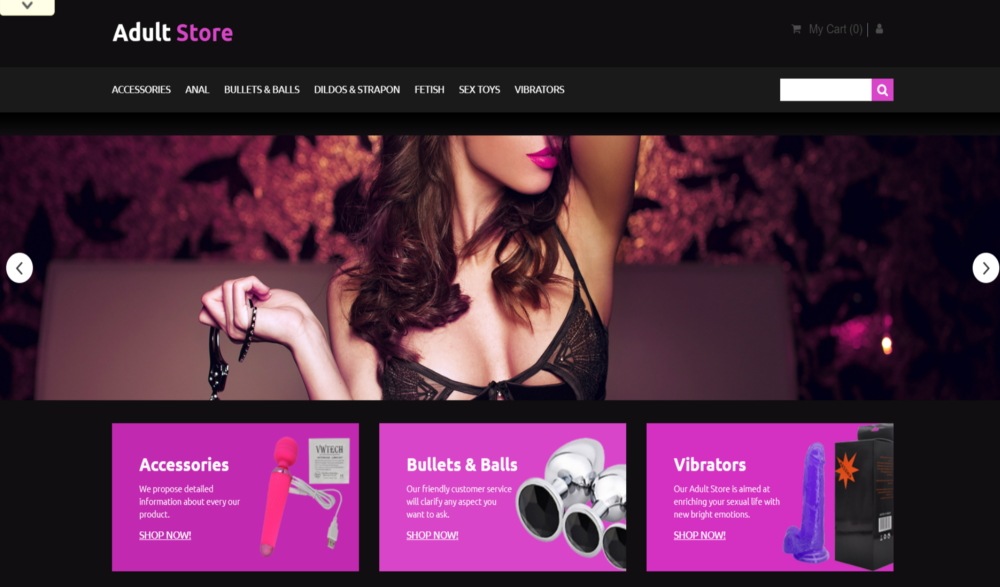 Adult Pleasures Moto CMS is a theme designed for people who want to have a stylish online shop that sells sex toys and products. This means it utilizes the gorgeous dark colors often associated with the porn industry.
This way, it creates a visually attractive website that doesn't steal the spotlight from your products, enticing the users to continue shopping on your site.
Fully responsive and customizable, the Adult Pleasures Moto CMS theme is a perfect fit for everyone who wants to create a sex shop that resonates well with porn enthusiasts.
Additional features:
Integrated blog
Different loading effects
Social options
Supports audio and video content
Magento by WT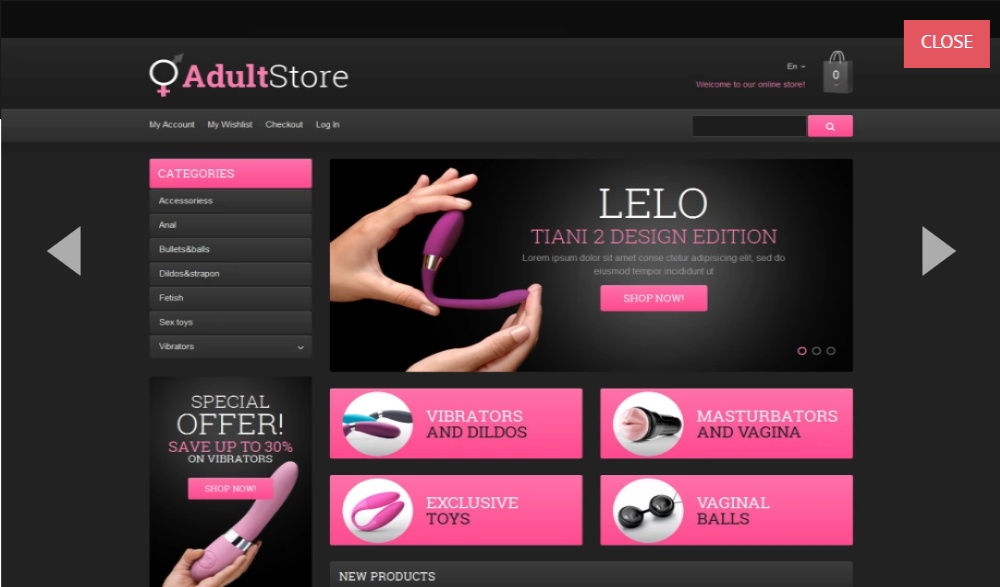 This unique online store theme uses crisp colors combined with an easy layout to make your visitors as comfortable as possible while they're buying sex toys.
Needless to say, Magento can be personalized with almost no effort. You can change everything on the website, including the color scheme, the menu navigation and even the currency with just a few clicks of the mouse.
Additionally, Magento integrates social media and allows you to combine videos with your products to better showcase your products.
Additional features:
Videos
Social media
Custom page templates
Tooltips
Escort agency themes
Escort business has been growing in recent years and it's hardly surprising that everyone wants to take things to another level. We will help you with that by offering you the best adult escort agency themes that are suitable for all mobile devices.
Let's examine our choices.
Ladies by 7Theme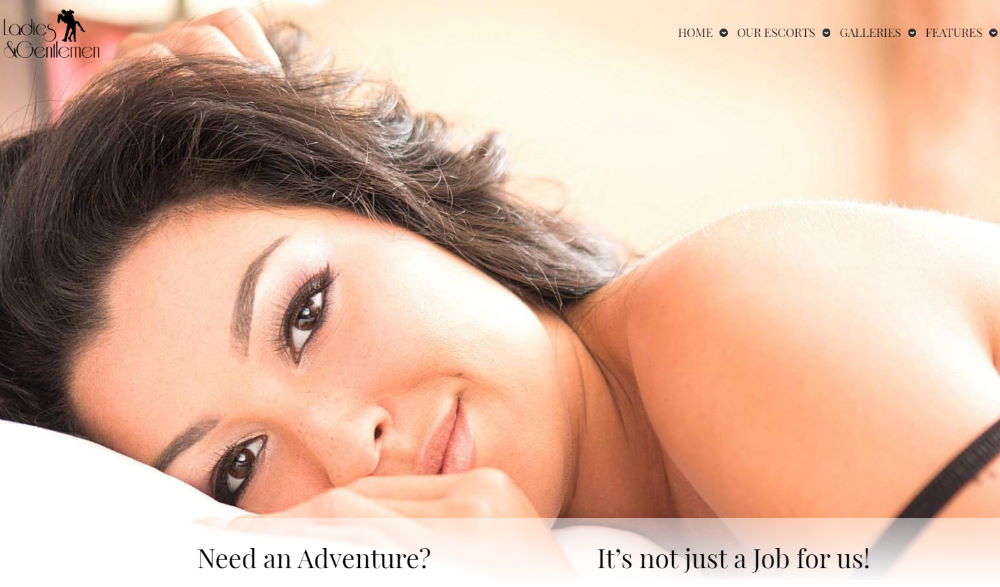 The first escort agency theme on our list is called Ladies. This versatile theme can be used for escort agencies, independent escorts and models.
In addition to that, Ladies allows you to present your models and services in the best possible way by creating different portfolios and galleries. Of course, you can always fully customize this theme to fit your needs.
Moreover, this theme lets you create different profiles and publish custom ads, either free or paid, to better monetize your adult escort agency website.
Additional features:
Front-end submission
Paid submissions
User ratings
Easy label editing
Escort WP by Escort Directory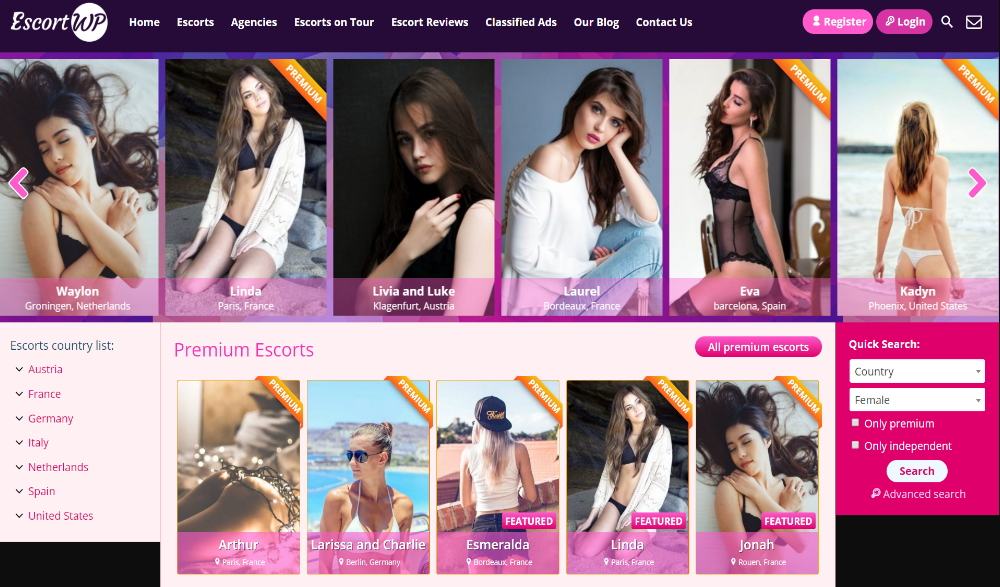 This theme is made for escort directories who want a visually pleasing and attractive design. It can be set up within minutes and it requires no additional plugins or extensions.
What's more, it allows you to configure 3 different types of users: agencies, independent escorts and members. Of course, you can customize everything here, including the names of the categories.
Escort WP also allows you to moderate the payment and subscription options. However, the theme supports only PayPal and Payza payment options by default, which means you may be required to set up your own payment button and billing processor.
Additional features:
Image verification
Escort tours
Model profiles
Integrated payments
Ombre by Egemenerd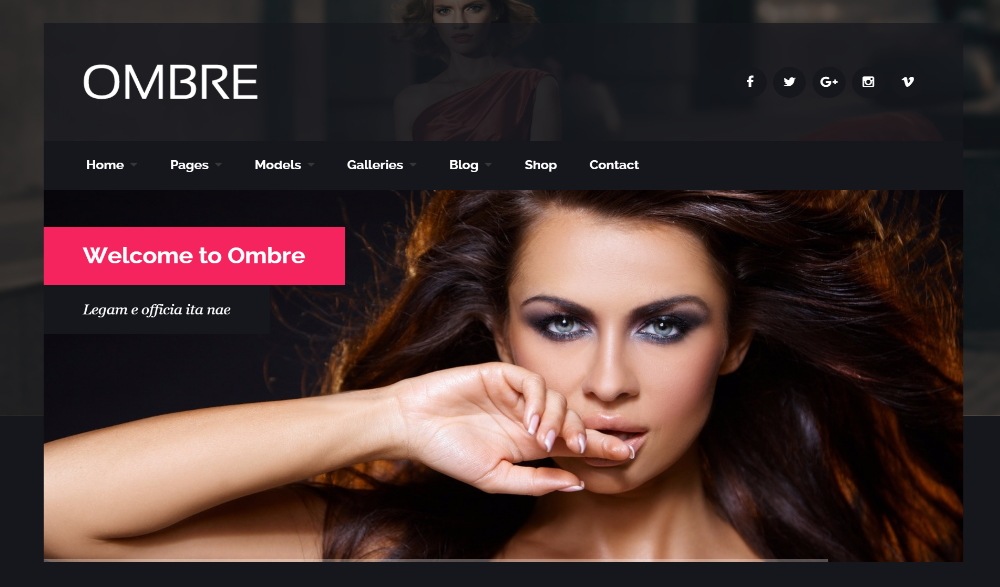 Although this theme is designed with model agencies in mind, it can easily be transformed into an escort agency website. This is because the theme uses a dark color atmosphere that is both elegant and enticing.
In terms of features, it doesn't differ much from all the other themes on this list except that it comes with the SiteOrigin page builder. Additionally, this theme comes with 10 pre-designed page templates, 13 widgets and more than 700 fonts.
Additional features:
Loading animations
10 page template
13 widgets
Partners feature
Model Agency by HotThemes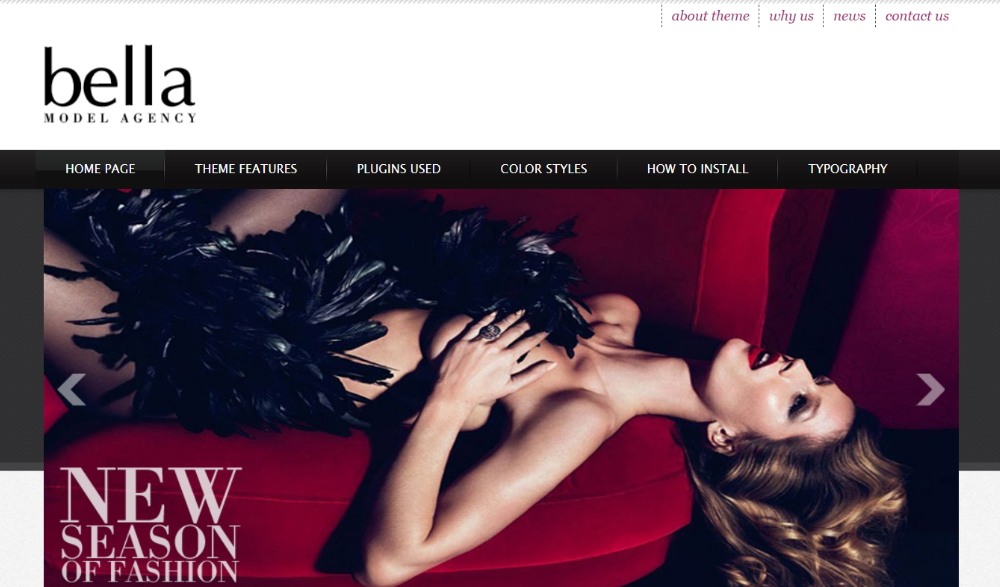 If your website isn't responsive, there's no need to make it at all. And if you want a responsive website, you need a theme like Model Agency.
This unique WordPress theme comes with support for all languages and an easy translation process that is suitable for all types of websites, not just model agencies. However, this theme truly comes to life only when applied to an adult escort agency.
Model Agency offers serveral plugins, as well as numerous pre-designed features, including The Hot Effects Rotator, Hot Film Tape, Hot Slicebox and Hot WordPress Gallery
Additional features:
Live Customizer
15 widget placements
Numerous plugins
Demo content
AgencyEmpress by GlamorousThemes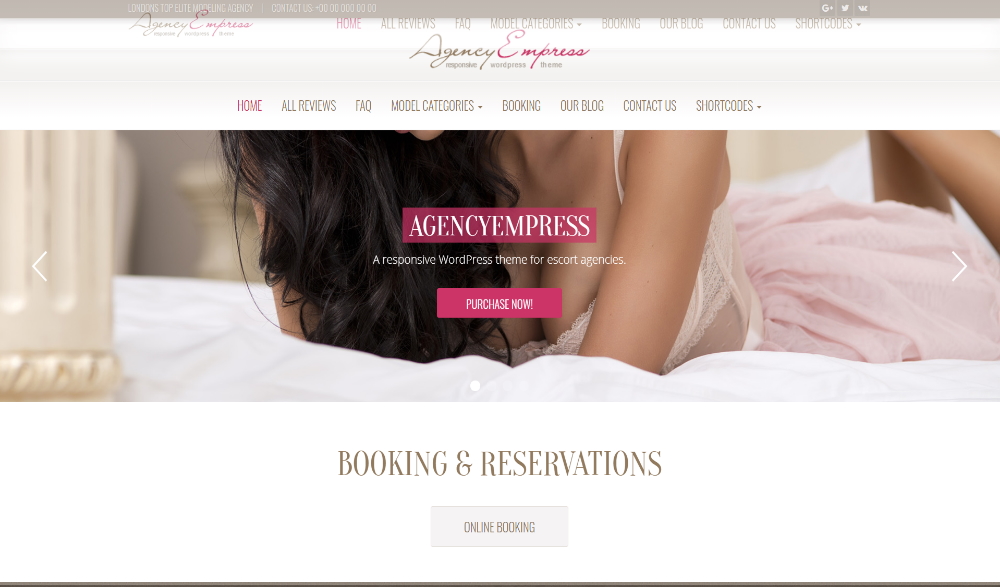 AgencyEmpress is the best adult escort agency them currently available on the market.
Simply put, this theme comes with everything that you could possibly need, including extensive menus, categories, testimonials, online booking and much more. In addition to that, it's worth noting that AgencyEmpress allows you to add a blog to your website that you can customize from your own mobile phone.
All in all, you can't go wrong with AgencyEmpress.
Additional features:
Shortcodes
Supports plugins
Free tech support
Special ad placement
Dating themes
People have always been looking for their soulmates and partners, but the rise of the Internet and the mobile technology has made the dating scene far more accessible to everyone. Nowadays, you can meet and chat with people through your phone, while you're on the go.
However, if you're looking to enter the dating industry and create your own platform, you will need to invest in a responsive theme that works well on mobile devices. Luckily for you, we've done the hard part and researched all the dating themes.
Now, all you need to do is go through our list and pick one of the responsive themes that we found. Keep reading.
Dating Agency by WT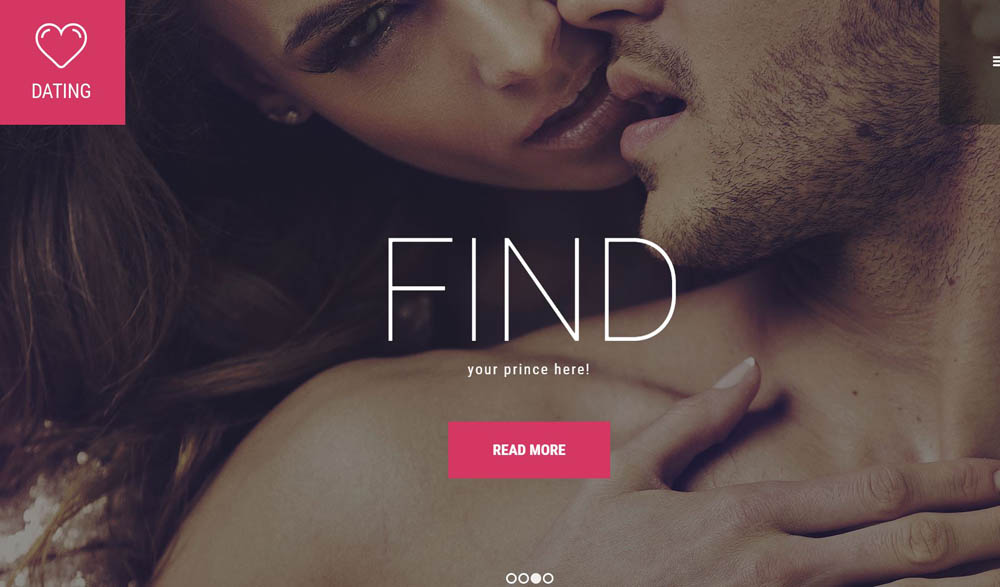 Dating Agency is one of the most popular dating themes and it's easy to see why. It puts the emphasis on the visuals and attracts visitors with large, visually appealing graphics.
To help you customize your website, Dating Agency comes with the drag and drop MotoPress Editor. Combine it with the SEO plugin that comes pre-installed and you will have a fully responsive and search engine optimized website in no time.
Additional features:
TM Gallery
Parallax
Sliders
Blogs
Razor Theme by Parallelus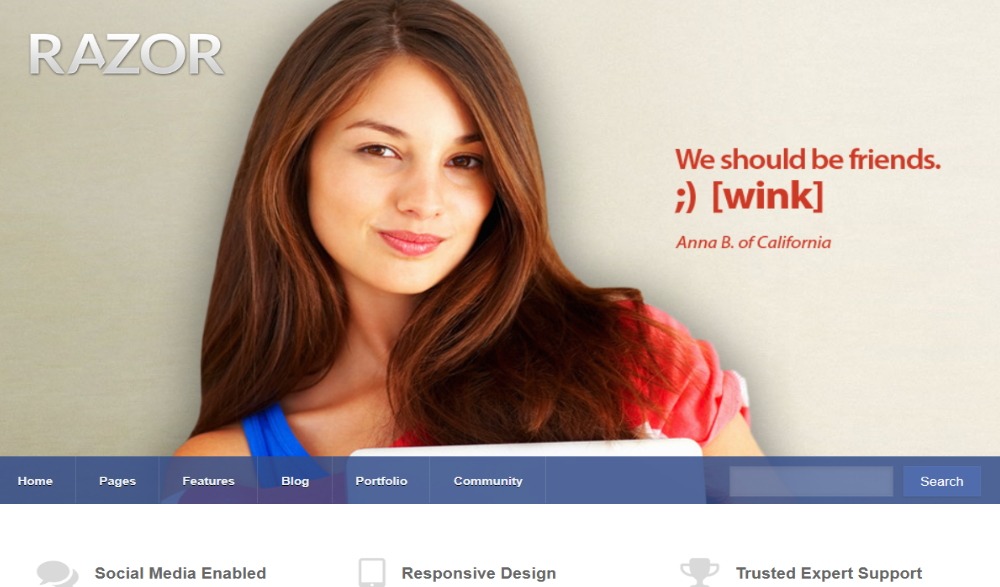 Razor offers you countless features and functions that you can add to your dating site to integrate social networks, communities and much more.
In addition to that, Razor is compatible with WordPress, BuddyPress, and bbPress forums, which means you can customize it however you want.
Furthermore, this theme comes with constant upgrades, bug fixes as well as video tutorials. This is arguably the most beginner friendly dating theme on the market.
Additional features:
Custom layouts for each page
Retina graphics
Regular updates
Video tutorials
Gwangi by Themosaurus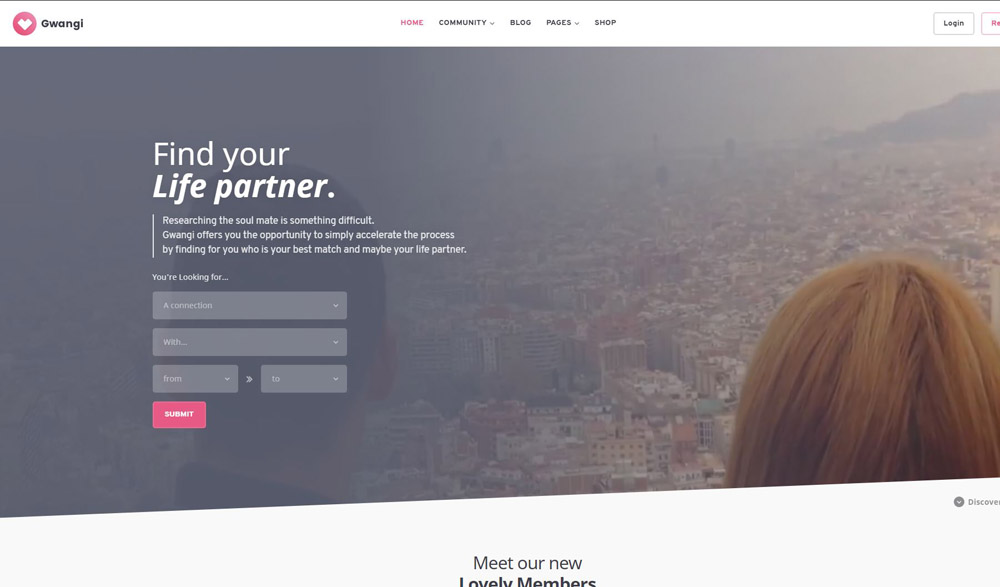 Next up on the list is Gwangi, a highly responsive community dating theme. This theme offers a slick, modern design that looks perfect across all platforms, browsers and devices.
Additionally, this theme allows you to fully monetize your website by setting up subscriptions, restricted access to advanced features, and ad placements.
What's more, Gwangi lets you implement a number of BuddyPress functions, including custom member directories, swipe matchmaking, community groups etc. All of this means you can customize your website and turn it into a unique platform that encompasses both the dating and the online community niches.
Additional features:
Matchmaking
Blogs
BuddyPress community
Live Customizer
Premium Press Dating by PremiumPress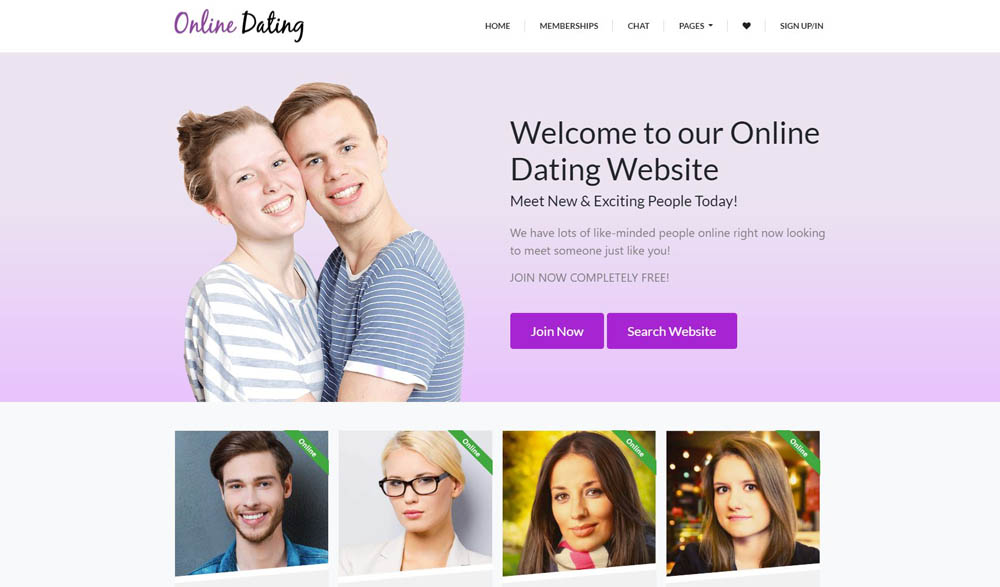 With Premium Press, you can turn your WordPress site into a fully responsive dating platform that comes packed with demo data for a dating website. This means you can set up your website within ours by simply adjusting the pre-published theme content.
Additionally, Premium Press comes with built-in chat rooms and it allows your users to send virtual gifts, providing you with an additional source of income. What's more, if you opt for Premium Press, you can enjoy all of their features without any limits as well as try out the new functions that the developing team is regularly adding to the theme.
Additional features:
Dedicated members area
Custom profile questions
Monthly subscription
Subscriber lists
Sweet Date by SeventhQueen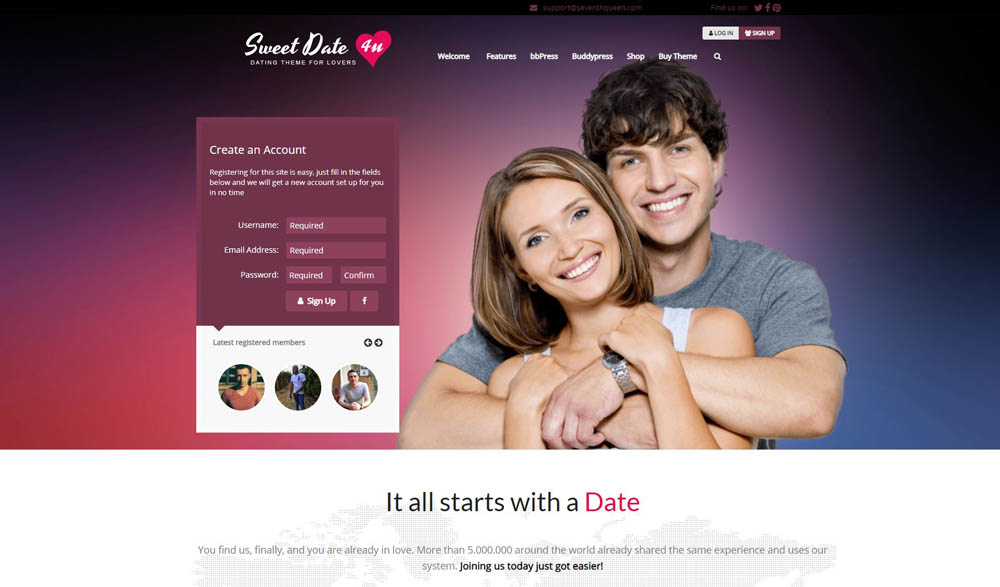 By far the best online dating theme on the market comes in the form of Sweet Date. This incredible theme can be customized into all types of websites, including community websites and social networks.
However, we will stick with the dating website features here. Sweet Date is fully compatible with WordPress, BuddyPress and bbPress and it contains the membership plugin, which allows you to better monetize your dating site. Similarly, it integrates various payment options, including PayPal, Stripe and most credit cards.
In addition to that, this theme comes with an easy navigation and a seamless user experience on all devices, browsers, and languages.
Additional features:
Smart notifications
Gated content
Advanced payment options
40 pre-built page templates
Adult blog themes
A blog is a place where you can express yourself, your opinions and your desires. But having the talent for writing isn't enough to run a successful blog and earn your living online. Your content will be wasted unless you provide it in a format that looks good on all devices. This means you simply must have a responsive adult blog theme if you want to stand a chance of earning from your blogging.
Dark Hot Magical by Bangthemes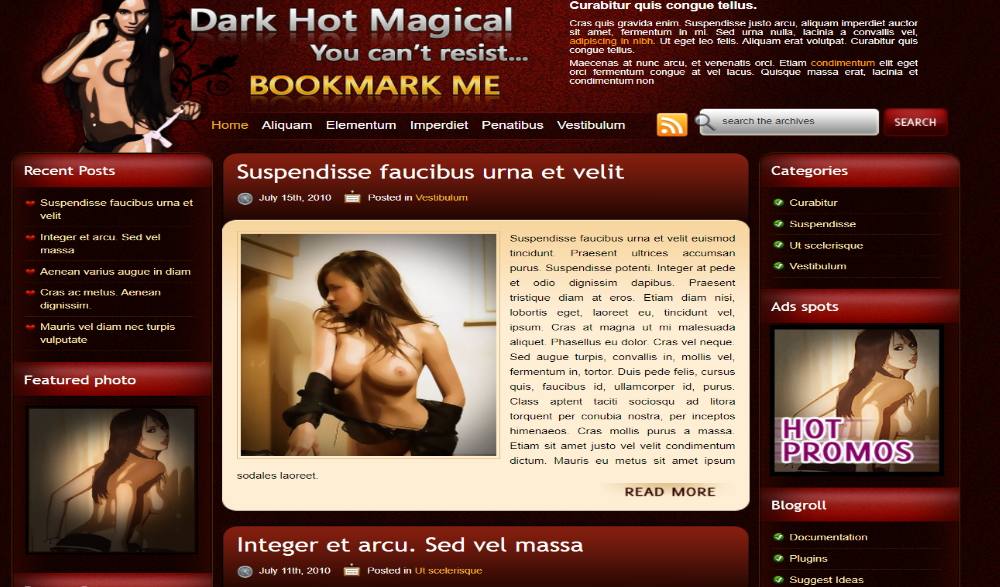 We will start the last category in our article with Dark Hot Magical, a theme that combines black and red shades to form a hot and attractive blog.
There's no need to waste any words on this theme – it simply includes all the basics and nothing more. It will make your adult blog stand out, even on small screen sizes and older phones, but you might suffer from a lack of advanced features with it.
Additional features:
Modal window for images
Three column layout
Header PSD
Fully widgetized
Sexalicious by Bangthemes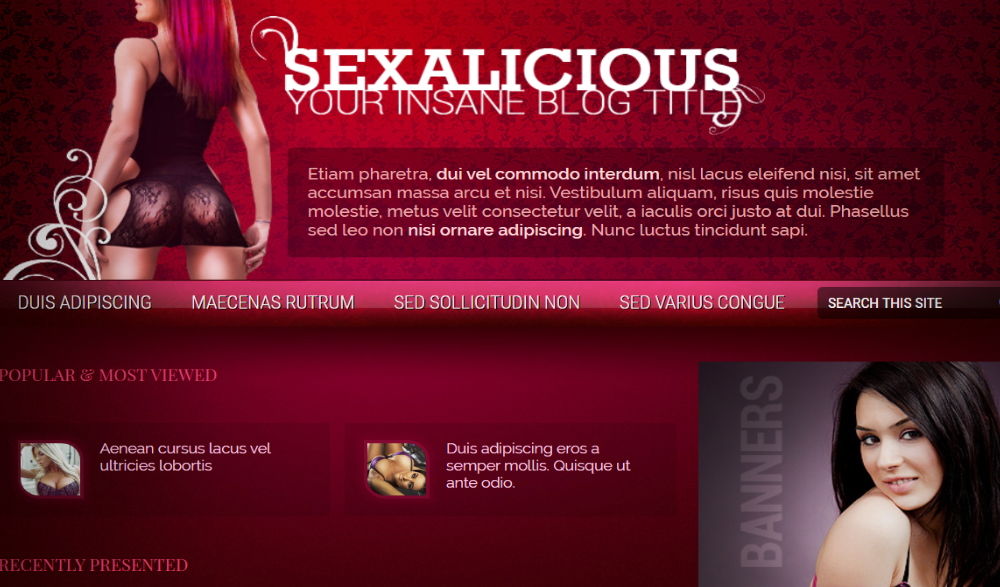 This WordPress may be even hotter than the previous one thanks to its irresistible touch of pink color.
Even the layout and menu organization seems slightly better and more understandable on this theme. The blog posts seem to be more noticeable and readable and that makes a world of difference.
Additional features:
Side banners
Most popular posts
Thumbnails
Widgets
Sensual by Bangthemes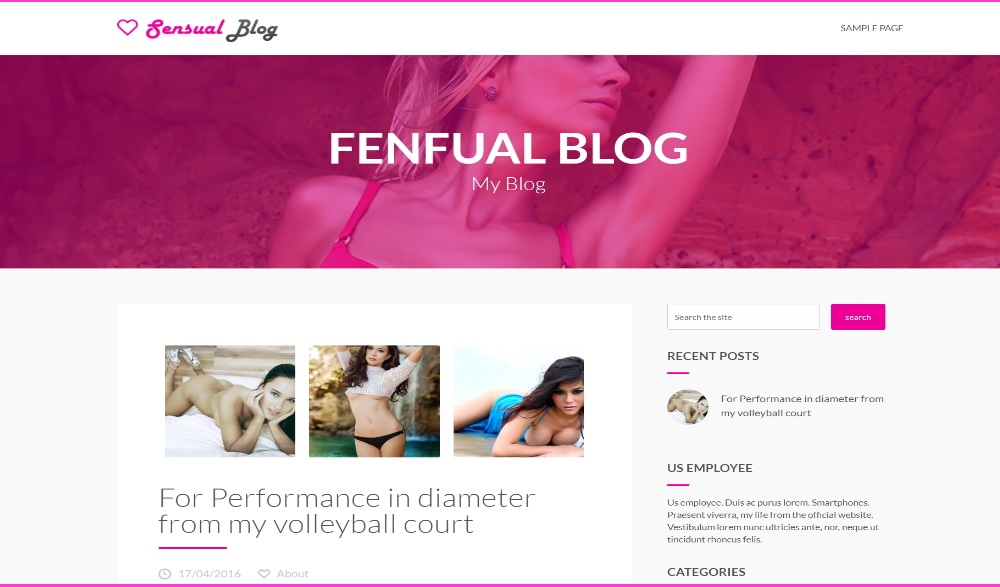 Based on the hot pink and white combo, the Sensual theme truly lives up to its name. This theme is ideal for people who want to leave a strong impression, without looking tacky or cheap. In other words, this is the perfect choice for everyone who wants to run a more elegant sex blog.
Needless to say, Sensual comes with all the standard blog features that are fully optimized for all browsers and devices.
Additional features:
Translation ready
Supports all browsers
Easy navigation
Member area
Erotic by Bangthemes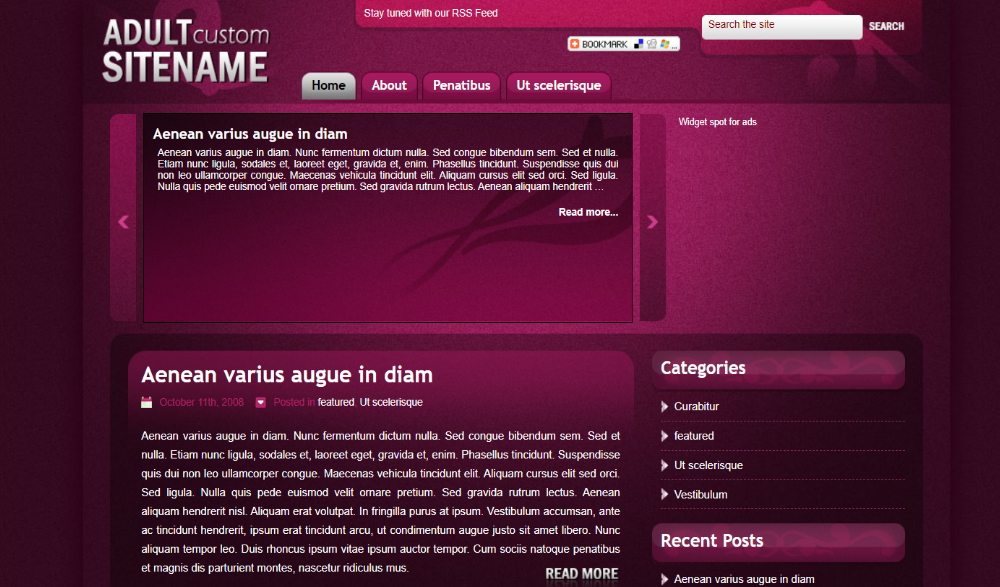 Erotic is just another variation of the previous themes developed by Bangthemes. It differs in terms of color and mixes the organization of Sexalicious and Dark Hot Magical to create a functional and responsive theme.
However, this theme also comes with video tutorial, which means it's a lot more beginner-friendly than the previous entries on our list.
Additional features:
Sidebar ads
Custom page templates
Featured posts with scrolling effect
Video tutorials
Red Sexy by IWordPressThemes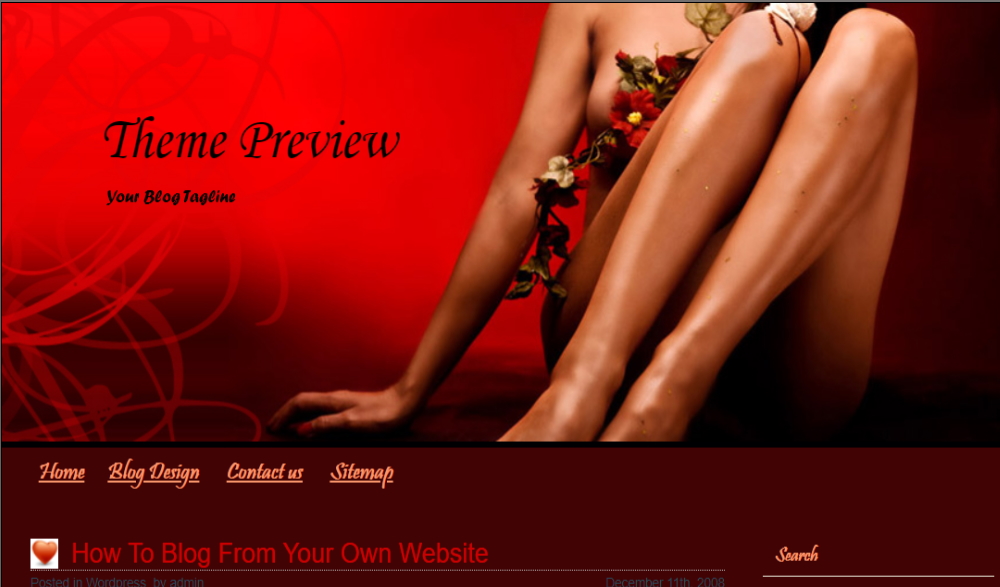 Finally, Red Sexy is a simple, but elegant theme designed for adult blogs. It uses the combination of red and black to entice your visitors and compel them to stay longer on your blog.
However, the theme truly shines when viewed from a mobile phone. It loses nothing of its features, but the layout somehow seems more organized and neat.
Of course, theme contains all the basic features as well as advanced functions not offered by many themes. This includes additional plugins and widgets.
Additional features:
2 columns
Sidebar menus
Widgets and plugins
Tags