Nowadays, hiring a professional escort has never been easier. The Internet has given us a staggering number of escort websites and apps that allow us to quickly find a provider in our area. However, you must never drop your guard — there are quite a lot of scammers and con artists looking to take advantage of you on such platforms. Research has shown that one out of ten escort profiles is actually fake and one out of ten adults in the USA fall victim to fraud every year. In this article, we will show you how to find an escort in the safest way possible.
On top of potential scams, you also need to be mindful of the legal issues that come with hiring an escort. The industry as a whole is considered a gray area in many countries, while being outright illegal in some. So, you need to check if escorts are legal in your area and be extremely careful while looking for one. Before asking yourself how do I find an escort around here, make sure you do your research on the matter. It's also a good idea to check out some international sex guides and educate yourself about sex scenes in different countries before joining the fun.

Once you find a verified escort who is providing legitimate services, you need to behave appropriately. As you are probably aware, you are not the only one in danger of being scammed — the escorts themselves are also vulnerable to con artists and potential legal issues. For their own safety, escorts also require customers to behave in a certain way before they agree on providing any services. In addition to showing you how to find an escort, we will teach you how to appropriately communicate with one as well.
How to Find an Escort Online Today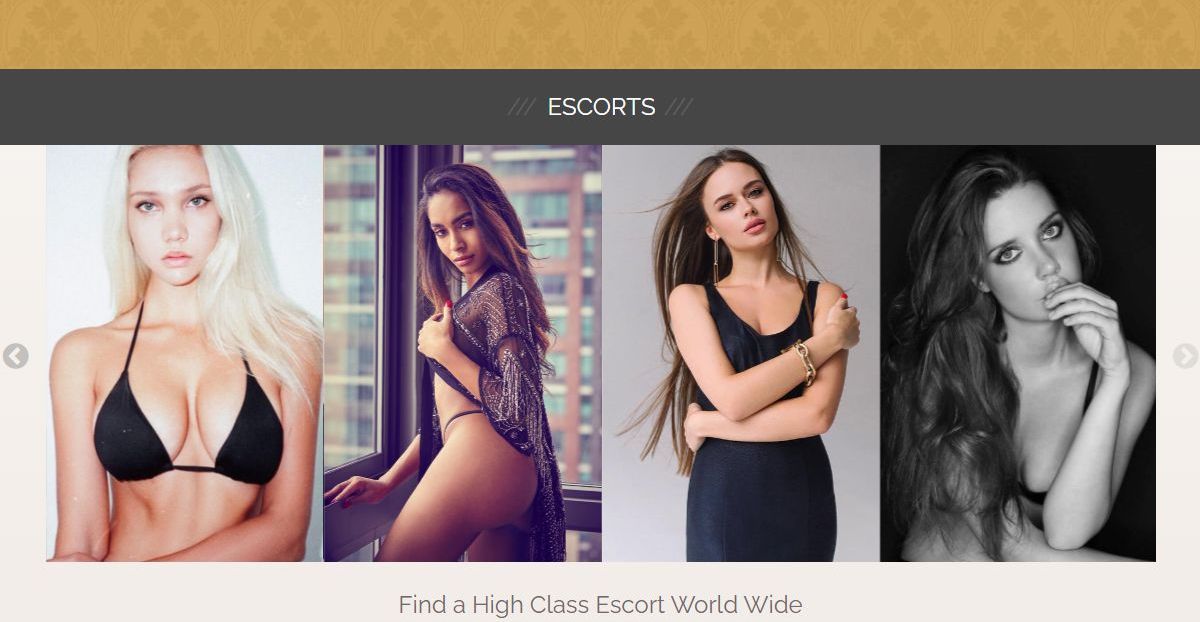 Getting in touch and requesting the services of a professional escort used to be way easier back in the day. Classified ads websites like Backpage were a haven for escorts, allowing them to advertise their services and easily find clients. On top of that, such websites helped escorts keep blacklists, do client screening, and communicate with other providers to ensure a safer experience.
However, the Stop Enabling Sex Traffickers Act and the Fight Online Sex Trafficking Act got signed into law by the Trump administration back in 2018. SESTA and FOSTA made website publishers responsible for prostitution ads posted on their platform, removing the protections that Section 230 of the 1996 Communications Decency Act provided them. As a result, websites that ran escort ads had to be extra cautious.
Backpage, the most popular website for escort ads, was eventually seized by the US government on allegations of child and sex trafficking. This event had an enormous impact on the escort industry, as one of its central hubs was taken down. Avid clients started wondering where did the Backpage girls go. In the wake of Backpage's shutdown, multiple alternatives started popping out, looking to provide escorts with a new place where they could advertise their services. We will cover some of the Backpage alternatives later in this article.
As we already mentioned, escort services are semi-legal or downright illegal in most countries in the world. Before you start looking for an escort online, you need to be fully aware of what you are getting yourself into. Do your research on the matter and see what the laws are concerning prostitution and sex workers in your country and are escorts legal in general. After all, it is better to be safe than sorry.
Why Do People Hire Escorts?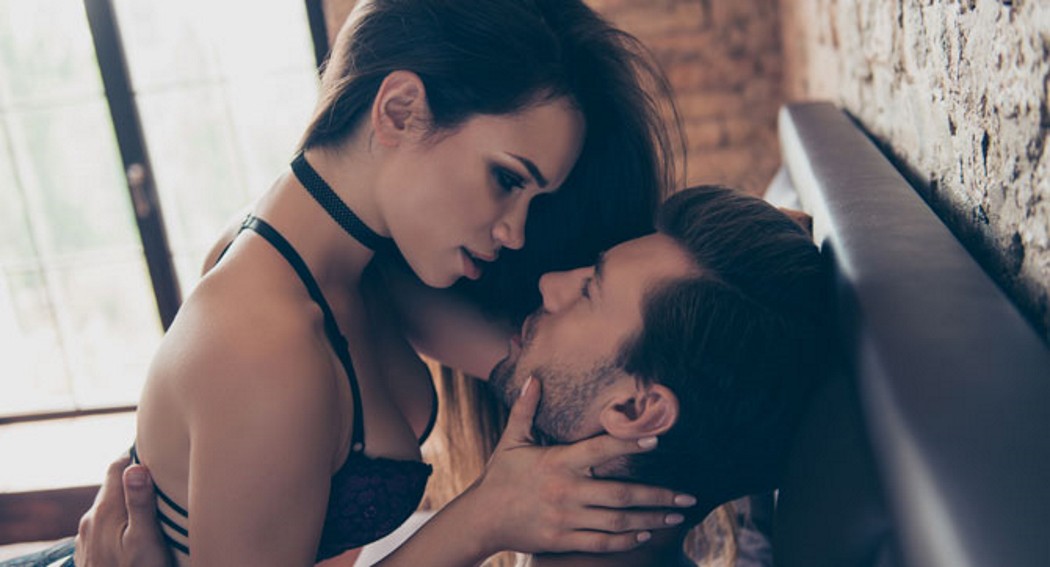 In the following lines, we will present you with some sound advice on how to find an escort online today. Before that, however, we would like to explore the main reasons why people look for escorts in the first place. As you might expect, it is not always about sex, even though it plays an important role in most cases. Let's have a closer look at the reasons escorts services are in such high demand today.
Some people just need a good-looking companion for a social gathering or a corporate event.
Certain people have unorthodox fetishes and kinks and prefer to not share them with standard, non-escort companions. Also, they might just want to experiment with something new and exciting.
It might not come as a surprise that the divorce rate in the USA is around 40%. Physical intimacy often fades away after several years of marriage, even if love and respect are still present. However, people have basic needs that need to be satisfied.
Escorts are great for people who need physical, or sometimes purely emotional, intimacy, but want to avoid all the responsibility and commitment that come with being in an actual relationship.
Some people like to use escorts to practice their sexual prowess, so they can perform better with regular girls they pick up without paying them.
If you want to throw an amazing bachelor party for a friend, getting an escort as opposed to a stripper is a great idea. True, some strippers offer sexual services, but most of them do not.
Finally, escorts are great for people with disabilities who find it hard to start and maintain a relationship. The same goes for people who are shy, awkward, or insecure about their attractiveness, and think it's impossible to find a girl who likes them.
Hiring an Escort for the First Time?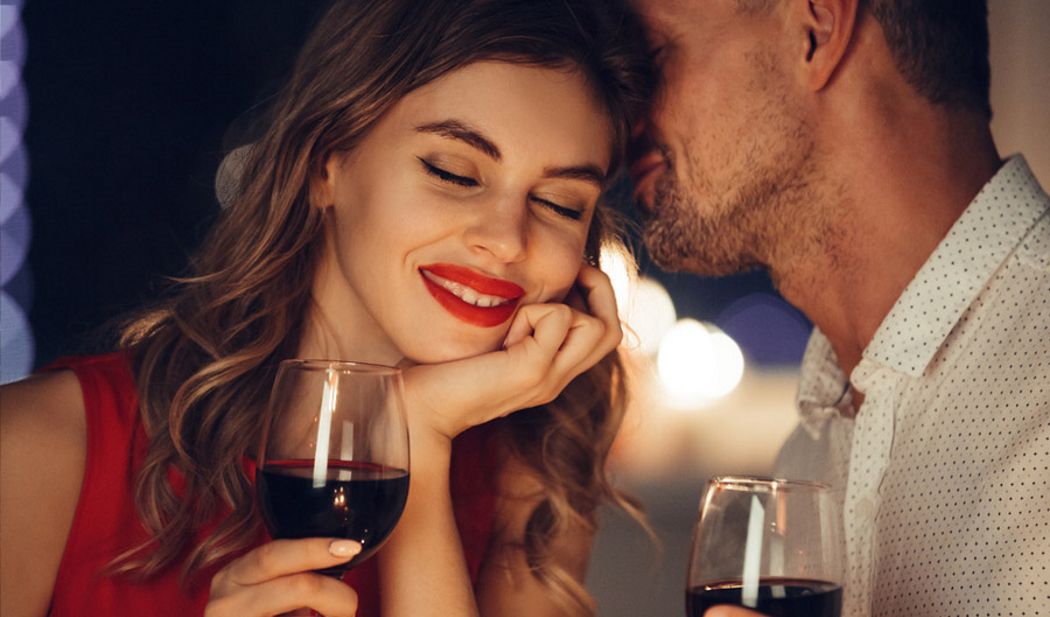 If this is your first time booking such a service and you are looking for information on how to find an escort in the most dependable way, we have some up-front advice for you. First of all, do not be anxious or unnerved — hiring an escort is completely normal and people are doing it all the time. There is nothing to be ashamed or scared of when it comes to escort services. However, you do need to be careful.
A huge mistake you need to avoid is to go out trying to pick up streetwalkers. They are low-quality providers that come with a lot of associated risks. For example, you might end up robbed, scammed, or even catch an STD. There is no way to screen them or make sure they are a legit escort that provides a satisfying service. On top of that, you might run into an undercover cop. Read on below for information on how to find an escort in the safest, most effective ways nowadays.
The Best Ways How to Find an Escort
Wondering how to find real escorts? As we already established, the easiest way to find an escort nowadays is to look for them online. There are essentially three types of online escort platforms — escort directories, escort agencies, and escort apps. We will take an in-depth look at each of these, providing you with a clear picture of what to expect when using them, and how to find an escort in no time. Also, we will show you how to find the most suitable platform for you, as well as present you with detailed reviews of the best examples in each category.
The purpose of the platforms we are about to introduce is to help people who wonder how to find an escort quickly and easily. Most of them charge some sort of fee for providing you with the service. However, there is a smart way to get around that by contacting an escort directly, without involving the middleman. The best escort directory and agency websites will usually allow you to browse through their database of providers without charging you anything. It is completely possible to get whatever contact information is available for an escort and look them up online using their phone number or email. Chances are you will find the escort on another website that allows you to directly contact them without extra charges.
The Top Escort Directories
First, we will show you how to find an escort through perhaps the most efficient method — checking out a reliable escort directory. Those websites contain huge databases of independent escorts, escort agencies, and individual escorts who otherwise work for an agency. The best thing about directories is the sheer amount of escort profiles they contain. You are all but guaranteed to find the right escort for you on such a website.
Escort directories are relatively easy to find if you know what you are looking for. There are quite a lot of directory websites out there and not all of them are suitable for everyone. For example, certain escort directories service only a specific location such as a country or continent (e.g. Exotic Africa), while others tend to a particular kink or fetish. However, in order to classify an escort directory as a trustworthy one, it needs to satisfy some general conditions. Below, you will find a list of the characteristics an escort directory website should have in order to be considered a good one:
A big database of available providers

An advanced search and filter system, so users can easily find the exact type of escort they are looking for

Moderators should check and verify escort profiles, making sure the website is free of fake profiles and scammers.

Escort profiles should be as detailed and informative as possible

The directory should either be free to use or employ a reasonably priced membership model
Below, we will show you how to find an escort on three of the best online directories. We will list them from best to worst, based on a set of predetermined criteria. If you need a more comprehensive list, check out our article on the 63 best escort sites overall.
---
Eros is perhaps the most renowned and famous escort directory in the world. It has been connecting escorts with prospective clients for over two decades now.
---
Locations served:
USA, Canada, Italy, and the UK
Escort prices:
$600 per hour to $2000 per hour
Membership types and pricing:
Free for clients
---
About
Eros is a website that is extremely well-designed and user-friendly. It is obvious that the developers took their time to make it as intuitive and convenient as possible. It has a massive database of escorts, ranging from dancers to dominatrixes. When you arrive at the website, the first thing you are asked to do is to choose your location. As soon as you do that, you will see all available providers in your area. Keep in mind that escorts at Eros are of the highest quality, so they do not work cheap. If you want to hire an escort from this directory, make sure you have enough money to spare. On top of that, be prepared for a thorough screening process once you book your first escort.
---
---
Tryst is a website that is dedicated to providing escorts with an adequate and useful platform where they can advertise their services. It holds its users to high standards and is home to many different types of escorts.
---
Locations served:
Worldwide
Escort prices:
$165 per hour to $1000 per hour
Membership types and pricing:
Free for clients
---
About
If you are looking for high-quality escorts, massage providers, or BDSM specialists, but you are on a tight budget, Tryst is the place for you. The website has an extensive database of over 20 000 escorts from all over the world. On top of that, Tryst is absolutely free for customers — however, escorts who want to advertise need to pay a fee. This directory stands out with an amazing, user-friendly design and advanced search and filter options. Escort profiles at Tryst are very informative, providing you with all the juicy details you need.
---
---
Slixa is a well-known escort directory with a great database. It has a handy "discrete mode", allowing you to look for escorts in places where it is otherwise inappropriate.
---
Locations served:
English-speaking countries
Escort prices:
$500 per hour to $800 per hour
Membership types and pricing:
Freemium ($10 a month to $80 a year)
---
About
Slixa is an escort directory that puts a heavy emphasis on security and keeping its user base safe. The majority of escort profiles on the platform are verified — such users will have a blue checkmark in the bottom-left corner of their thumbnail photo. The website itself features an elegant, minimalistic design that is very intuitive to use. Escorts can make their profiles as detailed as they want, with some including an abundance of information, while others keep it short and sweet. A handy feature lets escorts link to their social media profiles or to other websites they are listed on.
---
The Best Escort Agency Websites
The second-best answer to the question of how to find an escort online is to use the help of escort agency websites. While they do not feature nearly as many escort profiles as directories do, they provide a certain level of reliability and security. This is because escort agency websites list only escorts who directly work for the agency in question. Once you find an agency that is suitable for you, you can be fairly certain that all escorts there will maintain the same quality. However, since agency escorts pay a portion of their earnings to the agency, hiring one is considerably more expensive than using an independent escort from a directory.
Good escort agency websites share many of the features of the best directory websites. The only exception would be the search and filter options. Since agency websites do not have an extensive amount of escort profiles, they do not need an overly sophisticated search system. Some of the leading escort agency websites serve as a basis for the best escort templates and scripts independent escorts use for their websites. Let's take a look at the main things to consider when looking for an escort agency website.
Locations served by the agency — some focus on specific cities or countries, while others span continents or operate worldwide.

The physical attractiveness of the escorts and their average rates

Good agency websites will have detailed, informative escort profiles

An agency should go the extra mile to vet their escorts — that includes background checks and looking into criminal records
Now, we will show you how to find an escort via a reputable agency. Once again, the list goes from best to worst, based on the set of criteria we used for assessing the best escort directories earlier.
---
If you are looking for a high-quality, porn star escort in the USA, Porncompanions is perhaps your best option. This upscale escort agency sets industry standards with its number and quality of escorts, as well as the website's convenience and security.
---
Membership types and pricing:
Free for clients
---
About
This is an agency that employs premium porn star escorts, featuring some of the most gorgeous providers that you can find online. Each profile on the platform is verified — the people who run this website understand how stressful this line of work is, so they take their time to run extensive background checks on both escorts and clients. Safety, security, and privacy are paramount at Porncompanions. The search and filter system is simple but effective, allowing you to sort escorts based on their type. Once you find an escort you like, all you have to do is submit a form with all the necessary information in order to book them. The whole process is quite simple and streamlined.
---
---
This escort agency offers a variety of high-end escorts and operates worldwide. It is one of the few agencies that actually list virgin escorts, among their many other categories.
---
Locations Served:
Worldwide
Escort prices:
€500 per hour to €2000 per hour
Membership types and pricing:
Free ($50 a month to $30 000 a year)
---
About
Cinderella Escorts has all the features you would expect from an escort agency. However, they take it a few steps further when it comes to their selection of available escorts. No matter what you are looking for, this agency has you covered. From virgin escorts to dominatrixes, Cinderella Escorts sports an impressive portfolio of providers. Even though it is primarily an escort agency, it also takes care of people looking to become sugar daddies or mommies, and even people who are willing to pay for marriage. In fact, Cinderella Escorts host private parties where you can hook up with escorts who are looking to tie the knot. However, we must warn you that escort rates and membership fees are far from being cheap. This agency is clearly meant for people of significant financial means.
---
---
This agency employs a great variety of gorgeous, supermodel escorts. CatWalkModelEscorts is a high-end website with escorts who work at very, very expensive rates.
---
Locations Served:
LA and NY
Escort prices:
$800 per hour to $1500 per hour
Membership types and pricing:
Free for clients
---
About
If you are wondering how to find an escort in either Los Angeles or New York, this is the agency for you. It has some of the most beautiful and most expensive escorts out there. Needless to say, you need to have quite the deep pockets in order to afford an escort from this agency. The website itself is exceptionally well-designed and extremely easy to use. The search system is very simple and straightforward, allowing you to filter escorts based on location and type. Once a provider catches your eye, all you have to do is add them to your cart and proceed to checkout. The whole process is quite reminiscing of an e-commerce site.
---
The Best Escort Apps
The third answer to the question of how to find an escort is to use a mobile app that lets you find and contact providers in your area. However, as you might remember from the beginning of this article, apps cannot openly advertise as having escorts on them. In fact, most such apps claim to be actively working against allowing escort profiles. This makes finding a suitable app a bit tricky, but far from impossible.
So, how do you find an escort through an app? The best escort apps disguise themselves as dating apps — either standard ones or apps designed for sugar dating. Even though they claim to be removing escort profiles, in most cases they do not actually do it.
As we already mentioned, dating apps that feature escort profiles have to formally distance themselves from the industry. This means that escorts and clients should not openly discuss the exact terms of their arrangement, since they risk getting banned from the app. Working out details with an escort should only happen through in-app private chats or other communication channels. The app itself should only be used for making first contact with an escort.
Most dating apps operate on a freemium model. This means they are free to use, but certain features are locked behind a paywall. For example, some apps will not allow direct messages unless you pay. You can easily get around that by looking up an escort on Google and making contact in another way.
Let's take a look at the most important things to consider when choosing an escort app.
Security features

The cost of in-app purchases

Overall number of active users

Complaints of fake profiles on app review sites
Now, let us present you with the best escort apps.
---
One of the oldest and most renowned apps for sugar dating, SeekingArrangement allows young men and women to find sugar mommas and daddies to provide them with financial help and mentoring.
---
Payment methods:
Credit & Debit Card
Membership types and pricing:
Freemium ($2.99 to $324.99)
Apple App Store link:
N/A
---
About
This app has a very simple registration process that does not require much information from you. All you need to do is enter your gender, whether you want to be a sugar daddy/mommy or a baby, and what genders you are interested in. You also have to specify how much you are willing to spend as a sugar daddy/mommy or how much money you expect to receive as a sugar baby. This information is the very first thing that shows up on your profile. Profiles are detailed and can be independently verified by an agency called Optimum Screening. If a profile manages to get through their extensive background check, it receives a badge that showcases its "verified" status. SeekingArrangement is a visually pleasing app, with a simple and elegant design. It has a lot of useful functionalities, including one of the most complex search and filter systems we have ever seen. It is a great place to start for people who are researching how to find an escort online.
---
---
Ohlala is among the first apps to openly promote "paid dating" — men paying women to go on dates with them. The platform is universally known as the Uber for escorts.
---
Payment methods:
SEPA Direct Debit, Visa, Mastercard & American Express
Membership types and pricing:
Freemium ($11.99 to $24.99)
Apple App Store link:
N/A
---
About
Ohlala was created in 2015 by a developer called Pia Poppenreiter. He was the person behind the app Peppr, which was a straightforward platform for finding escorts. It was the holy grail for people pondering how to find an escort online. Ohlala is designed to accommodate people who are willing to pay for a date. Some of the providers on the platform do not consider sex as part of a standard date — you only pay for the meeting and that is it. However, in most cases, you will be able to negotiate additional terms once you are on the actual date. Ohlala is quite the popular platform — it has over 650 000 active users. As per the developers of the app, over 3500 meetings are arranged every day and it usually takes a new user just 8 minutes in order to arrange a date. Needless to say, Ohlala is one of the best options for people thinking about how to find an escort online.
---
---
Pure is a dating app that puts a heavy emphasis on safety and security. If you are wondering how to find an escort in the most discreet way possible, Pure is the way to go.
---
Payment methods:
Through Google/Apple account or with a Credit Card
Membership types and pricing:
Freemium ($1.99 to $39.99)
---
About
Pure is a simple platform that utilizes an innovative approach to how to find escorts online. Providers publish ads that include all their personal information, as well as their current geographical location. Here is the trick — all ads are active for one hour only. After that, it gets permanently deleted, along with any chat messages sent in relation to it. This means that you have limited time to find a suitable escort and arrange a meeting. Pure provides a safe environment for people researching how to find an escort in their area.
---
How to Screen an Escort
Now that you know how to find an escort online, we need to get into the process of hiring them in the proper way. If you have found an escort you like on one of the platforms we listed above, the first thing you need to do is perform your own screening and background check. After all, you need to make sure you are not in fact dealing with a scammer. Even worse — you might be about to contact a law enforcement official who is fishing for people trying to pay for sex. It is essential for you to remember not to rush things, but be patient and very, very careful.
Let us take a look at the basic steps you should take when doing escort screening.
Step 1: Look for Red Flags on the Escort's Profile
Let's delve into how to find an escort that is the real deal. There are some obvious signs that tell if an escort ad is in fact a fake. Make sure you look for the following things if you consider hiring an escort online.
Ads that are overly vulgar

Spelling and grammar mistakes

Blurry, low-quality photos

Photos of actual sex acts
If you encounter any of the above, think twice before contacting the escort. A legitimate profile of a provider will have the following characteristics.
Up-to-date contact information

Instructions on how to make contact

Links to other escort platforms and social media

No talk of sex whatsoever
Step 2: Inspect the Escort's Digital Footprint
Next, you need to check on the escort's overall online presence. Use the contact information on their profile to do a Google search. If the details are correct, the provider will pop up on other escort directories. By doing this, you can verify that the contact information actually belongs to the escort you are interested in and not to someone else. You can even use paid whitelist services as another method of verifying contact information found in escort ads.
Additionally, make sure to run a check on the escort's photos. Scammers often use photos of real models in order to trick people. The best way to verify a photo is to run an image search on Google and check what shows up. If the photos happen to belong to a photo model or a different person, it should be pretty easy to spot.
Step 3: Find Client Reviews for the Escort You Consider
Finally, you need to look up the provider on some of the most popular escort review websites and see real testimonials from satisfied (or unsatisfied) clients. There are quite a lot of places you can look for escort reviews, but only a few of them are actually reliable. We will explore this topic in more detail later in the article.
Escort Review Websites and Forums
As we already mentioned, when researching an escort you are interested in, it is very important to check what other customers are saying about them. There are two types of websites where you can find information about the quality of a certain provider — escort review websites and online forums dedicated to the topic. While those types of websites are also suitable for finding an escort, their layout and functionality are designed around the idea of customer testimonials.
The Best Escort Review Websites
The sole purpose of such websites is for clients to write testimonials for escorts they have previously been with. Naturally, if you are happy with the services of a certain provider, you would want to write a positive review. However, if the experience was unsatisfying or you were outright scammed, a negative review can help other potential clients escape the same fate. Unfortunately, not all reviews on such websites are real — they might be written by the escorts themselves or by customers who have a bone to pick with a provider. It is not uncommon for escorts to publish negative reviews for their direct competition, in order to secure more business.
On the other hand, if you see that an escort has positive testimonials on multiple review websites, it is safe to assume that they will perform as expected. Even though escort agencies and directory websites often have review sections, those are usually unreliable. Such platforms tend to remove negative reviews and only showcase the best ones. After all, it is in their interest for their escorts to get more business. Escort review websites do not have a monetary incentive to do such things, and as a result, reviews on them are much more dependable. Even though you might come across some fake testimonials, reviews in general are representative of the quality of service an escort provides.
Below, you will find our picks for the best escort review websites on the Internet. Again, we are listing them for best to worst, based on the same criteria we used for our previous rankings.
---
The Erotic Review is perhaps the most famous and reliable escort review website out there. It is known for the quality and usefulness of its reviews, as well as its security measures and overall design.
---
Locations served:
Worldwide
Payment methods:
CCBill & SegPay
Membership types and pricing:
Freemium ($30 for 1 month to $250 for 1 year)
---
About
The Erotic Review is a website dedicated to showcasing real reviews of sex industry workers — referred to as "providers". The platform was created in 1999 when founder David Elms had an unfortunate encounter with an escort. The experience made him realize that hiring escorts without having reliable information about them can end up very badly. The Erotic Review is no longer owned by Mr. Elms, but its core values remain the same. This escort review website features a simple, elegant design and is very intuitive to use. There is a huge amount of reviews available, covering escorts, agencies, massage parlors, and more. The search and filter system is very complex and allows you to find escorts based on a variety of parameters. Overall, The Erotic Review is the place to go for fair, unbiased escort reviews.
---
---
Even though its design is a bit outdated, Escort Babylon is the most visited escort review website. It has a huge community of active users who are ready to help you.
---
Locations served:
Worldwide
Membership types and pricing:
Free for everyone
---
About
Unfortunately, Escort Babylon does not make a good first impression. The website's design is quite bad and outdated — in fact, it looks so poorly that one might mistake it for a scam. However, its basic design makes it quite easy to use, if you can endure the eyesore. You can notice about a dozen affiliated websites linked to on the right sidebar. When it comes to filtering escorts, you choose a location, and a list of all reviews for the area will show up. Finding your way around the website is easy and you can freely check all reviews. However, in order to do that, you first need to submit a real review yourself.
---
---
This escort review website also has a somewhat outdated design, but it generally looks better than the previous one we looked at. It is a classic directory and review platform that sticks to its roots when it comes to visuals.
---
Locations served:
Worldwide
Payment methods:
Visa & MasterCard
Membership types and pricing:
Freemium (£10.50 a 1 month to £105 a year)
---
About
Captain69 is a website that is revered by both escorts and clients because of the reliability of the information it provides. It is not just an escort review website, but a directory and a community hub as well. As we mentioned, the design is simplistic, but that makes for easy navigation and browsing. We must mention the great search and filter system, which allows you to look for escorts based on a wide range of criteria.
---
The Top Escort Discussion Forums
Online discussion boards allow you to directly talk to other clients and learn about their experiences with a certain escort. They are one of the best places to learn how to find an escort in a particular area. On top of that, forums are also a great way to find an escort, as they would often be active on such platforms as well. You can find our comprehensive list of top escort discussion boards in our extensive article on the best escort review websites and forums. Here, we will present you with a few of the most notable entries on that list.
---
TNABoard is one of the very first escort review forums to emerge on the scene. On top of that, it has perhaps the best overall design when compared to its alternatives.
---
Payment methods:
Debit Card, Credit Card, Bitcoin
Membership types and pricing:
Freemium ($20 a month to $155 a year)
---
About
TNABoard serves only the USA and will greet you with a screen where you can choose your location — Central, East, or West. You can change this setting with a single click of a button at any time, and each of the regions has its own color scheme. The forum has an excellent search and filter system, allowing you to sort by state, city, services offered, body type, and more. Of course, you can also simply enter an escort's name and see what pops up.
---
---
This forum has a plethora of real escort reviews posted by verified users. However, membership at ECCIE is more expensive than one might expect.
---
Locations served:
Worldwide
Payment methods:
Credit Card, Money Order, Bitcoin
Membership types and pricing:
Freemium ($40 a month to $250 a year)
---
About
ECCIE has a modern, easy-to-navigate design that makes it really stand out. It hosts a huge amount of reviews for escorts, strip clubs, Asian massage parlors, agencies, and more. If you are looking for an escort in the USA, you can filter by location and type of business. However, if you are browsing the rest of the world, you can only view results by country. Once you conduct a search, you can filter the results based on a huge number of criteria. Those include number of views, number of replies, thread rating, timing of posts, etc. Overall, ECCIE is a great escort review forum — its only downside is the rather pricey membership plans.
---
---
This is one of the most popular escort review forums in the USA. It has an immense amount of traffic and a huge user base.
---
Membership types and pricing:
Free for everyone
---
About
USASexGuide is a great escort review forum that has a huge active community. The simple design makes it easy to navigate, and there are dedicated threads for pretty much all escort services you can think of. It also covers all types of escorts — from casino girls and brothel workers to streetwalkers. However, there is one problem we simply cannot ignore. Since the forum is completely free to use, they need to run ads in order to make some sort of profit. Those can be quite annoying at times.
---
How to Safely Arrange a Meeting with an Escort
Now you know how to find an escort and how to make sure they are the real deal. Next, we will show you how to act properly when actually communicating with your escort of choice. You need to know and follow a certain set of rules before and during the meeting. If you do, you will not get rejected by the escort and you will not do something that can incriminate either you or them. Needless to say, we need you to pay particular attention to the following sections.
How Do Escorts Screen Potential Clients?
All professional escorts have some way of doing a background check on potential customers. After all, they need to look out for their safety as well. If an escort agrees to meet you without asking you for some information, you need to be careful. Chances are you are being set up by law enforcement or you are about to be scammed. The most common way for an escort to screen you is by asking for your personal information — they would often ask for a photo of your ID card with all information visible. In some cases, they will also ask for your social media profiles. Do not hesitate to provide them with what they need — this is the only way they will know you are serious about the service.
How to Approach an Escort
Do not expect your escort of choice to be available instantly. You will most likely have to arrange a meeting for some time later. Escorts carefully plan their time and usually want to run a background check on you before actually meeting you.
Do not contact an escort unless you are 100% ready to book them. Escorts do not like wasting their time.
Start the conversation in an appropriate manner. Provide your name, age, location, and desired meeting place. Do not just text "hi" and expect them to be proactive in engaging you. Below, you can find an example of an appropriate first message to send to an escort.
Hello Jenny, my name is __. I saw your ad and would love to meet you! Here is a bit of info about me. I am __ years old and I work as a __. I was born in __ and currently live in __. I saw that you will be working in my area on __ – will it be possible to meet at 7pm for 2 hours? My phone number is xxx-xxx-xxx and my screening information is __ . If you need any additional info, do not hesitate to ask. Looking forward to hearing from you!
What to Avoid When Arranging a Meeting
Avoid asking the escort questions that are already answered in their profile description. After all, you should have done all your research before making contact. Being annoying can turn off an escort — it does not happen often, but escorts tend to be picky about the customers they service. After all, they are vulnerable to scams, so they need to be careful.
You should never haggle with an escort, especially when it comes to rates. They have already set a price for their services. If you find that it is too high for you, find a cheaper provider.
In fact, avoid discussing payments or the exact nature of the service at all. You never know who might be monitoring your conversation, so it is best to keep it as vague as possible. Use only general terms and brush up on the codewords used in the industry.
Do not ask the escort for more photos. If their face happens to be blurred on the profile images, instead of insisting on receiving unedited ones, offer to pay for them instead.
Do not be suspicious if the escort asks for a deposit in advance. Sure, it might seem like a setup for a scam, but most legitimate providers do that all the time. After all, they need some assurance that you will actually show up and not simply waste their time. A real escort will inform you that they require a deposit before discussing anything else and provide you with the payment options. The standard deposit is from 20% to 50% of the total service price. If an escort asks for more, feel free to move to another option. That goes double for escorts that do no seem legit, even after you have screened them.
What to Do When You Actually Meet the Escort
Always be punctual when going to a meeting with an escort. 
Hygiene is paramount — make sure you have taken a shower and be as presentable as possible. It is not unusual for an escort to ask you to take a shower once you are at the meeting location. Comply with the request, but do not leave any of your personal belongings unattended while doing so.
Always treat an escort like a lady! Do not forget that they are human beings just like you, so do not hesitate to chat her up and be as polite as you possibly can.
Do not insist on getting drinks for the escort, unless of course you are paying for a date at a bar. The majority of escorts prefer not to drink alcohol while on the job. They want to avoid being drugged or taken advantage of, so make sure you keep that in mind.
Do not insist on discussing payment even when you are alone with the escort. It is customary to have the cash in an unmarked envelope. Simply leave it in a visible place for the escort to collect.
Leaving tips or small gifts is not odd at all, especially if you are pleased with the service or plan to see the same escort again. If you are generous with an escort, you might soon end up on their list of preferred clients.
Always Be Careful When Booking an Escort Service
Congratulations on making it to the end of our rather extensive article on how to find an escort and safely arrange a meeting. We would like to leave you with some additional advice — the escort industry is tricky to navigate and providers take the same level of risk as clients. If you are looking to hire an escort, be prepared to be as considerate and careful as possible. Do not turn down a request made by an escort — they are usually doing it for their own safety. As for yourself, never rush to hire an escort, regardless of how amazing their profile picture is. Deals that seem too good to be true usually end up being just that.
You now have all the information you need on how to find an escort online, screen them, and arrange a meeting in a proper way. All that is left for you is to wonder how to choose an escort from all the gorgeous providers the Internet has to offer. Good luck and stay safe out there.