You may be surprised to hear it, but a lot of people are selling their nude photos for money. And amateurs are not the only ones getting paid this way – a lot of professional porn stars are doing it, too!
Up until recently, the easiest way to make money sending nudes was via Snapchat. In 2014, Snapchat partnered with Square Cash to form SnapCash, a service that enabled instant online money transfers on Snapchat.
However, SnapCash was shut down and it's no longer a viable option for selling nude photos. Luckily, there's no shortage of networks where amateurs can sell their content, be it videos or photos. What follows is the breakdown of all the websites that allow you to make money with nudes.
ExtraLunchMoney
You can sell: photos, videos, sexting
Percentage they take: 35-40%
Payment options: Paxum, bank transfer (US only), check (US only)
Payout minimum: $24 (Paxum), $63 (check and bank transfer)
Payout frequency: weekly
Special features: Custom Jobs, Download Now and Escrow Payments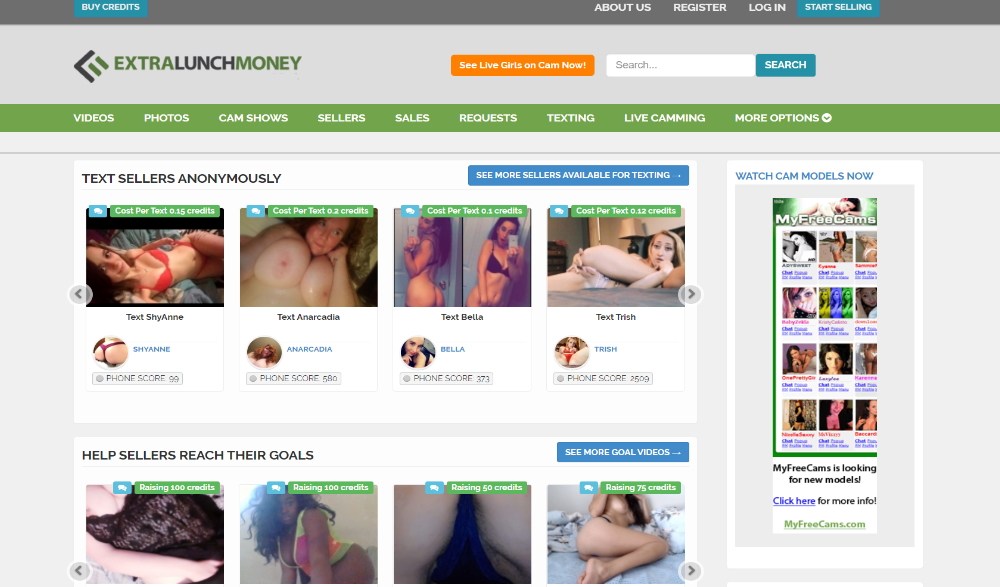 About ExtraLunchMoney
On ExtraLunchMoney, you can sell your sexy photos, videos, and even make money sexting. Of course, you can also use it to sell nudes.
There are actually three ways you can sell content on ExtraLunchMoney: Custom Jobs, Download Now Products, and Escrow Payments.
Custom Jobs
Custom Jobs allow you to get paid for custom content requests. Your profile tells people what you are willing to do (custom nude pics wearing all sorts of lingerie and costumes, for example). Then, buyers who want to buy custom content contact you, and you arrange an agreement. You set the price and you provide your customer with the service that they requested. After you deliver the content, the credits from the buyer are transferred to your account.
Download Now
Download now is pre-recorded or pre-made content that you upload to your profile. You set a price, and then anyone can purchase it.
Escrow Payments
Escrow Payments are private transactions that the seller and buyer arrange via private messages. This is similar to Custom Jobs. The buyer will request a service from you – a certain type of nude photo or photos, cam show, video, etc. However, in the case of Escrow Payments, the buyer transfers funds to your account before you deliver the content.
When you post a job or a service offer, you set the amount of credits you're charging for it. 1 credit is worth $1, and you receive $0.60 from it. When you become a Seller Plus, you get $0.65.
Payouts are processed through Paxum, bank transfer (US only), or check (US only). Models are paid out weekly, as long as they reach the minimum payout amount, which differs for each payment method. For Paxum, the minimum is 40 credits ($24). For a check or a bank transfer, it's 105 credits ($63).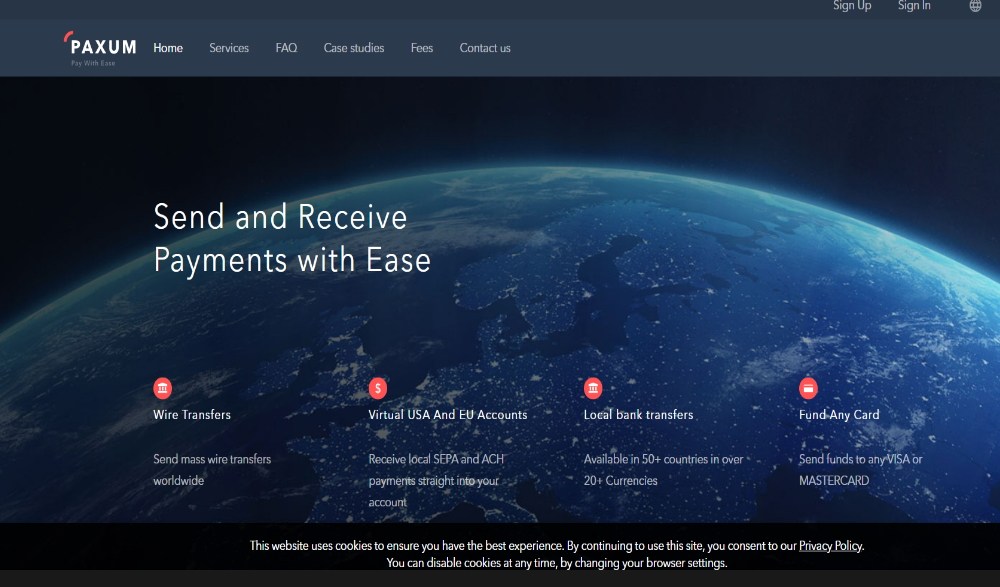 ExtraLunchMoney is one of the most popular platforms and it receives a lot of traffic. However, bear in mind that a lot of girls on it are offering their content at extremely low prices. This might make it hard for you to make a full-time income from it.
In the end, it's important to mention that ExtraLunchMoney doesn't have the regional blocking option. If you want to protect your identity and preserve your anonymity, you might want to consider other networks.
ManyVids
You can sell: photos, videos, Snapchat access, custom store items, text and phone sex numbers
Percentage they take: 40%
Payment options: Paxum, Cosmopay, Entropay Virtual Wallet, checks (US only)
Payout minimum: $50 (Cosmopay and Entropay), $100 (Paxum and checks)
Payout frequency: bi-monthly (on the 1st and 16th)
Special features: weekly contests, referral program
About ManyVids
ManyVids is possibly one of the biggest porn markets in the world and it welcomes both amateur and professional performers. The website is primarily designed to sell videos, but you can sell other products as well. Photos, Snapchat access, used panties, text and phone sex numbers – anything you can imagine!
It's easy to register – just fill out a form on their website and send a photo of your ID to verify you're 18 or older.
ManyVids is great because it provides you with a stream of passive income. All the content you post will be available for sale on your profile until you remove it. In addition, you can create memberships for your profile. You set the price that people have to pay if they want to access whichever content you set to be membership-only.
The network also holds weekly contests, where the winners are rewarded with money and promotion. Most of these contests are theme-specific, which means that you will need to submit photos that follow a certain theme to participate.
And who decides the winners of the contests? Your fans! So engage with them, share your contest photo on social media, and ask them to vote for you. MV contests are a fantastic way for new stars to gain recognition and reach the first page on the website.
Payouts are twice a month, on the 1st and 16th of each month. There are a few payment methods you can choose from and the minimum amount depends on the method. For direct deposits, the minimum is $100, for Paxum $50, for Cosmopay $50, Entropay Virtual Wallet $50, and for US checks $100.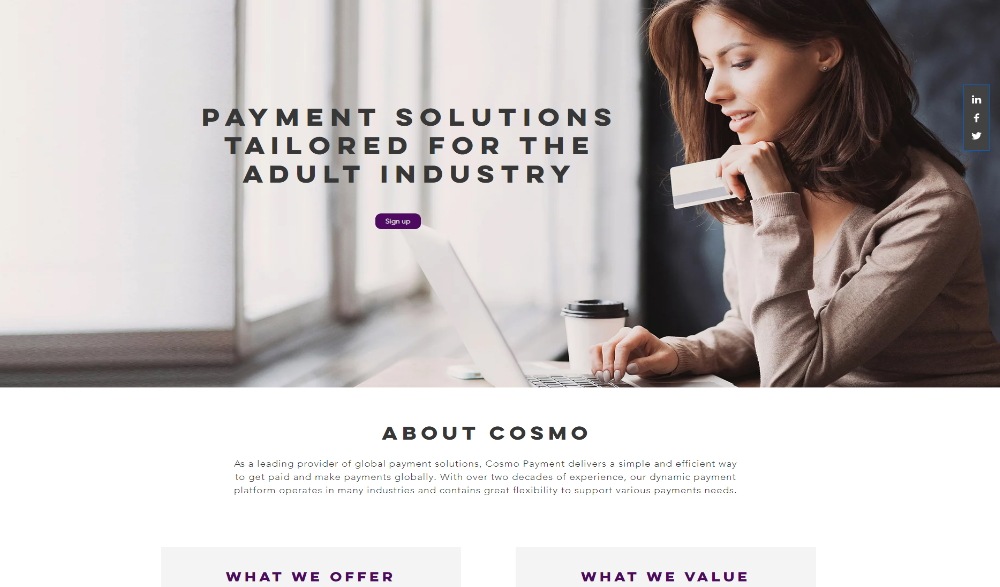 As with most other platforms, you keep 60% of your earnings and the platform takes its share.
MV RevShare
You can also earn money through their program called MV RevShare. This is a referral program that allows you to earn money by referring other models to MV. For each new model you refer, you get 5% of what they make.
ManyVids is possibly the best platform to make money selling nudes for both professional and amateur models. They get tons of traffic, but you can still set a fair price for your content.
They also have the geo-location blocking feature available. And even better, they have a great anti-piracy program in partnership with DMCAForce and DigiRegs. This ensures that your content won't be illegally downloaded and distributed.
IndieBill
You can sell: videos, zipped content sets, Snapchat subscriptions and Skype shows
Percentage they take: 15%
Payment options: international wire transfer, ACH wire transfer (US only), SEPA wire transfer (EU only), ePayments; BoleynModels & The DailyPay Service (for daily payments)
Payout minimum: $100 (international wire transfer, ACH), $25 (SEPA, ePayments)
Payout frequency: bi-monthly (on the 1st and 16th)
Special features: Referral program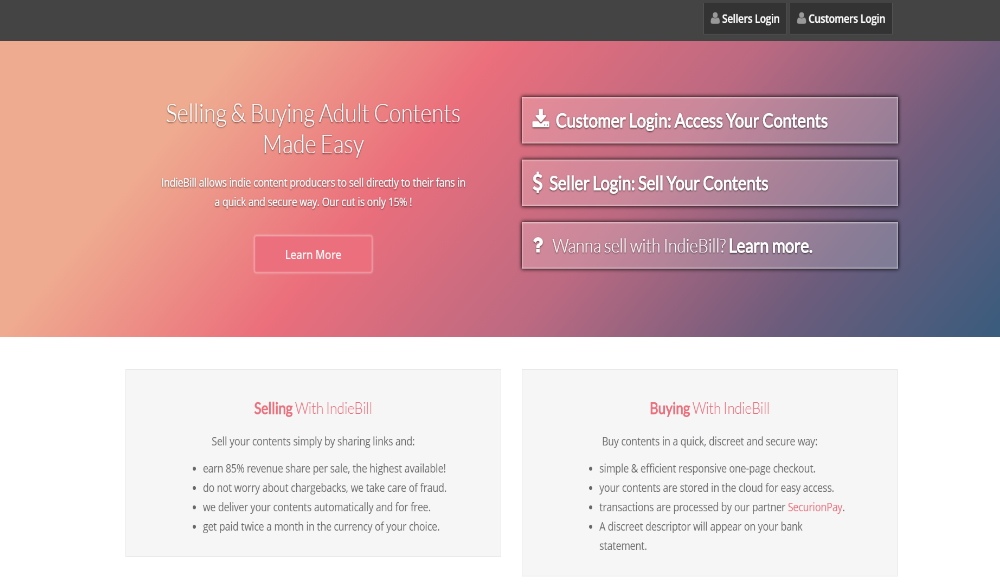 About IndieBill
IndieBill is somewhat different from the previous networks because it specializes in clips, zipped content sets, selling Snapchat subscriptions and Skype shows. It allows models to upload clips or zip files to their profiles.
Zip files are a great option and can be used to create photo galleries and even audio sets. The biggest advantage of IndieBill over other networks is that they pay out a whopping 85% of your earnings! That's higher than any other platform.
Aside from this, they can provide you with your very own website – for free! However, unlike the other websites on this list, IndieBill does not provide customers. They just provide the tools for models to run their independent business – selling content, Skype shows and Snapchat accounts. They provide you with a store and you can share the link to your store on your social media accounts.
Payments are made bi-monthly, on the 1st and the 16th of the month. They offer a wide range of payment options: international wire transfers, ACH wire transfers (US only), SEPA wire transfers (EU only), and ePayments. Alternatively, you can choose to be paid daily. If you want to be paid daily, you will need to choose one of their partner programs – BoleynModels and The DailyPay Service.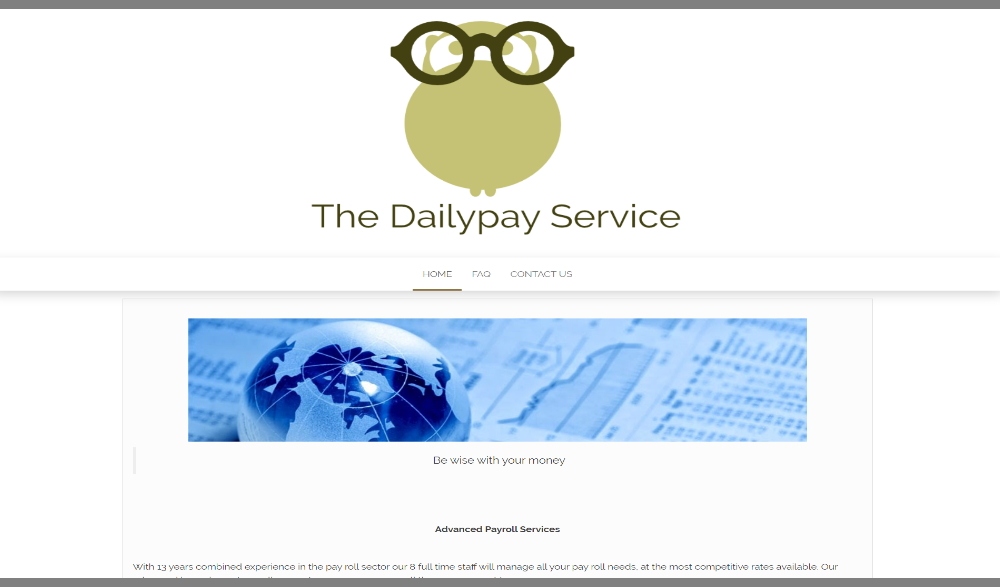 The minimum payout amounts are $100 for international wire transfers and ACH transfers, and $25 for SEPA transfers and ePayments.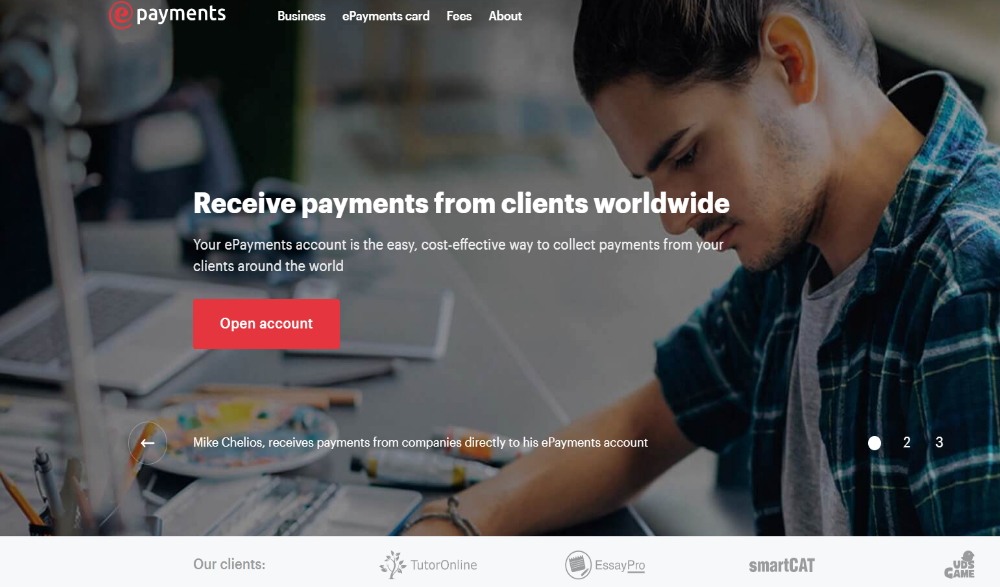 IndieBill also has a referral program, where you get 2% of the income from the models you refer to IndieBill.
This network is a great tool for models who already have a large fan base and just want someone to process their payments for their Skype shows and/or Snapchat subscriptions. However, if you're a new model, you might want to wait until you build a following before you try out IndieBill.
SideDaddy
You can sell: photos, videos, custom content requests, fan club memberships
Percentage they take: 30-40%
Payment options: direct deposit (US only), check
Minimum for payout: $20
Payout frequency: weekly
Special features: fan club subscriptions, referral program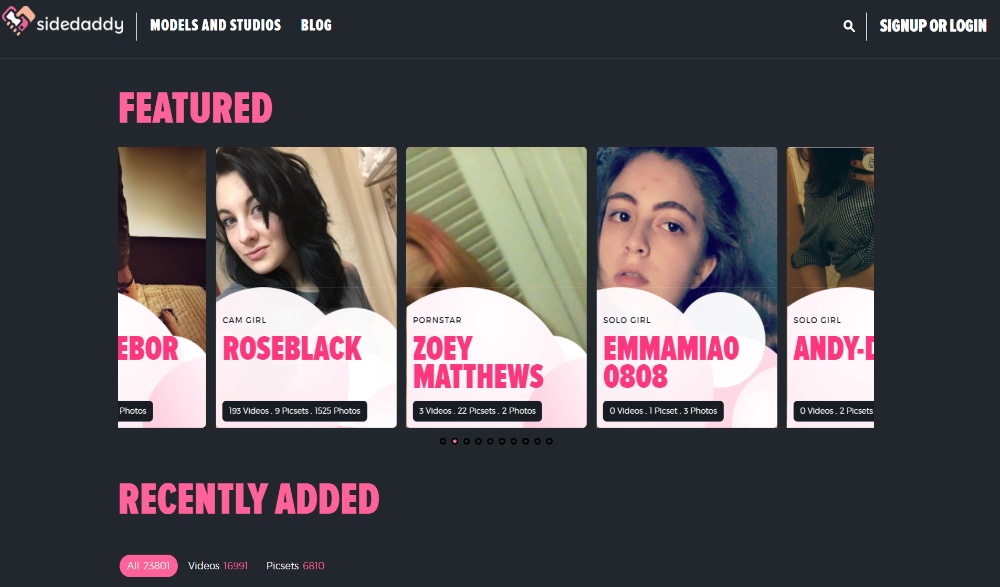 About SideDaddy
SideDaddy is a relatively new network where you can sell your content. It specializes in photo and video content sales, custom content requests and fan clubs.
The registration process is simple – you sign up on their website and send a photo or scan of your ID to verify your age. After this is done, you'll get your profile page and you're ready to start selling content.
In addition to selling content, you can also sell premium fan club subscriptions to your profile. This is a great feature because it gives you residual income – your subscribers will need to pay the monthly fees if they want continual access to your content.
SideDaddy also allows custom content requests. This is an excellent option, because custom content typically sells at a much higher price than pre-made content. And what's best, the custom content can later be resold, unless the customer wants the content exclusively for themselves. In this case, the price goes even higher.
They also have an affiliate program you can sign up for. For every model that you refer to SideDaddy, you get 5% of all their sales.
Payments are made weekly, via direct deposit (US only) or check (US & international), if you reach the minimum amount. The minimum amount for both payment methods is $20. Models get 70% of fan club subscription sales and 60% of photo, video, and custom content sales.
Even though SideDaddy is new and doesn't get that much traffic, it looks promising. It's particularly good for complete beginners because there's little competition on it. This allows new models to ease into the business.
Platforms you should avoid
There are countless websites that allow you to sell nudes, but there's just as many scams on the market. To help you stay safe from them, we have a few tips for you.
First of all, when you open a website, you need to check if it's secure. This is simple to do – check if it's an http or https website. Generally speaking, Https websites are secure, while http are susceptible to hacks and scams.
Aside from this, we advise you to be wary of websites that seem too good to be true. For example, be careful with websites that offer free services, without any commission. If they don't take any commission from their models, how do they earn money? This is not a sustainable business model and it's only a matter of time before they go under and disappear with all your money. Always go for more trustworthy websites, even if it means giving up a share of your profits.
And don't forget – NEVER accept PayPal payments for adult content. PayPal's terms of service don't allow transactions related to adult content.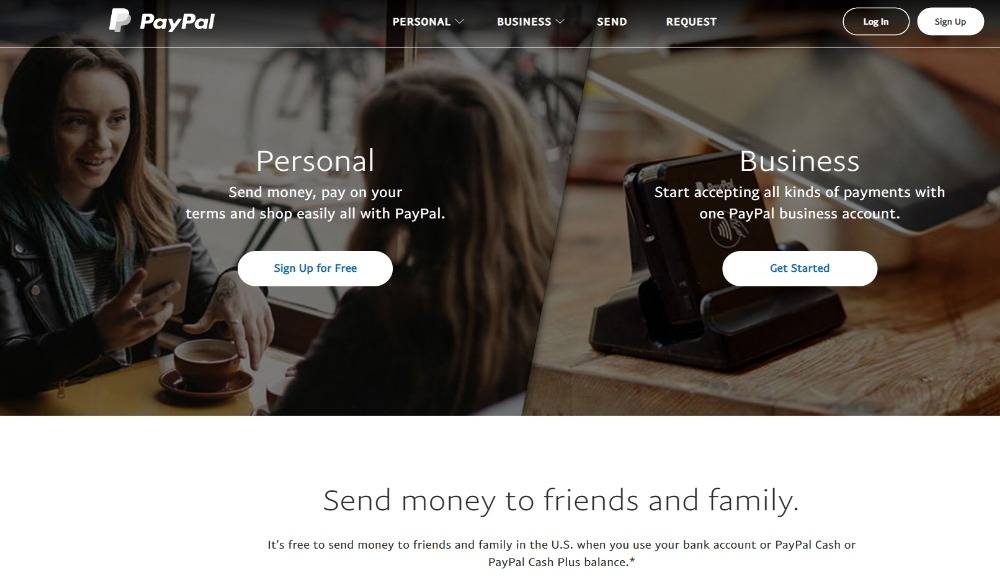 For example, here are two websites that seem suspicious:
Slippery Bean
You have to pay them $9.99 & $19.99 a month depending on the type of package that you choose (Basic & Pro). This is unusual for platforms and it's an instant red flag. This might mean they're not confident they can get any sales from you. If they don't believe in their own platform, why should you?
Besides, their design is outdated. This can mean that they don't update it regularly which makes us wonder if they process payments regularly. What's more, they don't allow refunds on the packages you purchase.
BentBox
We are not sure whether BentBox is legit or a scam, but there's something about them that seems off. They claim to give you 100% of your earnings, no commission. In addition to that, they plan to implement PayPal payouts and claim that PayPal has approved this, despite the adult-related content on the website. It's hard to imagine PayPal making a policy exception just for BentBox. That's why we advise you to avoid BentBox.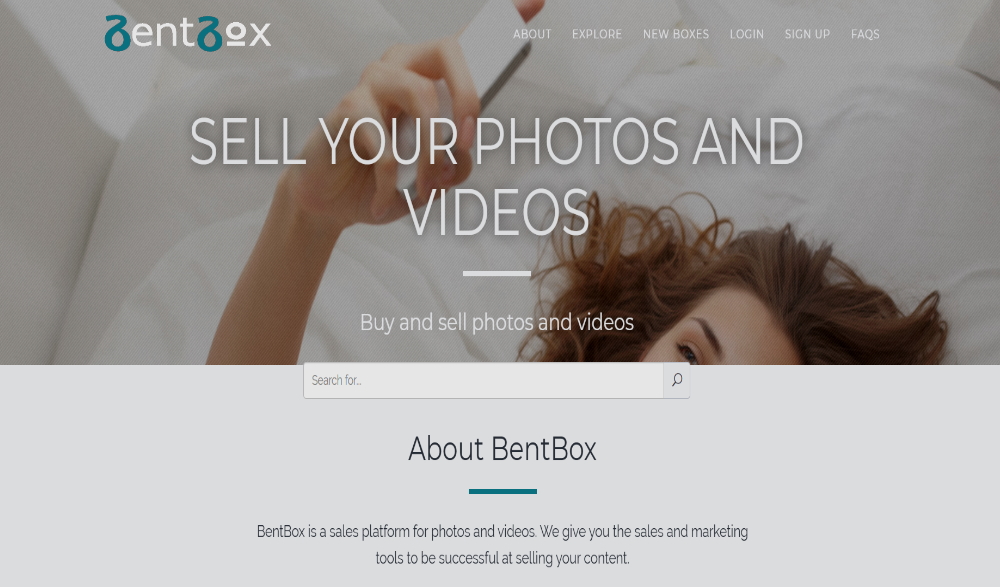 How to sell Snapchat nudes and subscriptions
You've probably already heard about Snapchat. But did you know that a lot of adult entertainers also use it to make money selling nudes? And you can do it, too!
It's important to note, though, that nudity is against Snapchat's terms of use. However, this doesn't stop users from uploading and sharing nudes. If you do decide to upload nudes to Snapchat, you might get banned and your account suspended. If you're willing to take that risk, keep reading to learn how to make money sending nudes.
Making a public and premium Snapchat account
The first step you need to take if you want to make money selling nudes is to make a Snapchat account. If you're already a webcam model or a porn star, you should use your stage name because that's the name your customers know you by.
If you're a newbie, you want a username that is sexy and memorable. Something that your clients will easily remember.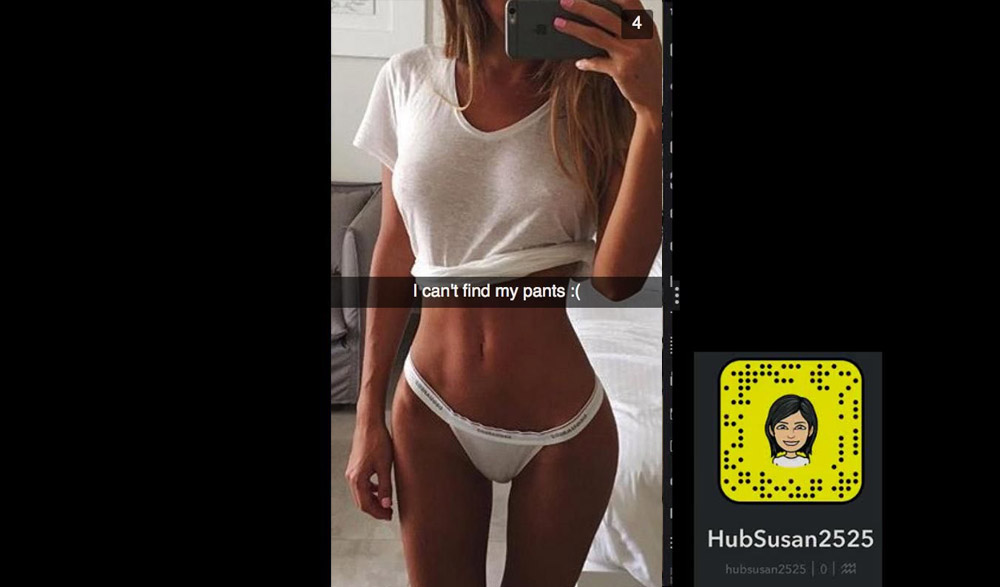 First, you're going to make a free and public Snapchat account. It's the one meant to let people get to know you as a real person and connect with you over similar interests. But you can use it, for example, to sell used panties or even make money from sexting.
The free Snapchat account is the key to your success. This account is the one you use to bond with your potential customers. When they get to know you, they'll want to see even more of you. This will ultimately persuade them to subscribe to your premium account. You won't make most of your money with this account, though.
The second step is to make a premium Snapchat account. Now, this is going to be the account with which you'll make money sending nudes. A premium account is just a private Snapchat account, where you'll be charging people to access it. This is where you'll be posting your nude and naughty material that would get your free account banned.
A premium Snapchat can even be used to optimize the earnings of webcam models. All your Snapchat activity is going to direct people viewing it to your cam shows. Similarly, you can use your cam shows to direct viewers to your Snapchat, so it's a double win for you!
Start building your following
Now that you have a Snapchat account, it's time to get some followers and build your network. The easiest way to get your first followers is to share your Snapchat QR code on various social media sites like Twitter or Instagram. In addition to that, you should start following other webcam models, porn stars, etc.
Next up, you should look into Snapchat takeovers. A Snapchat takeover is when a model takes over another Snapchat account. There are lots of accounts out there made specifically for these purposes. They let you connect to their account and promote yourself.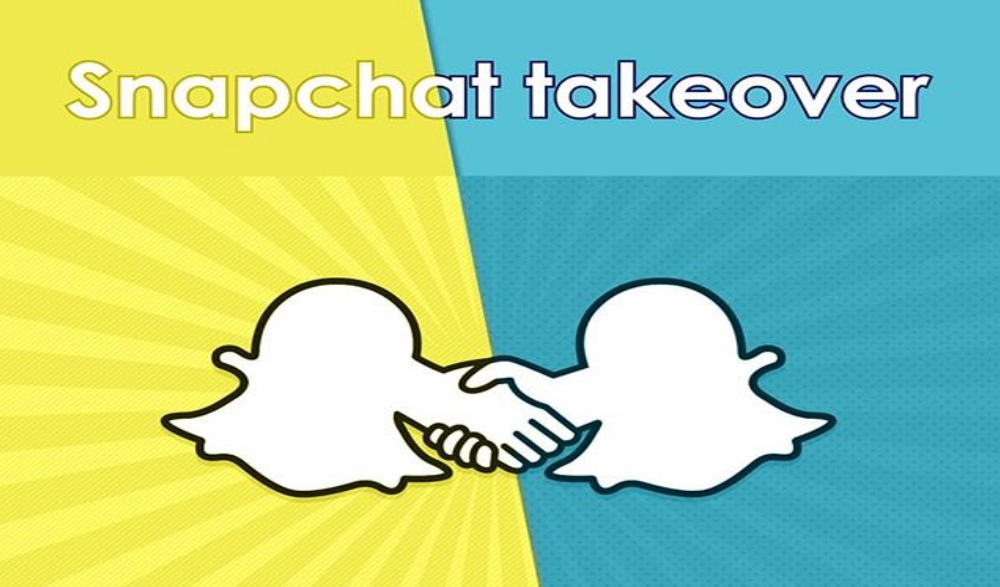 You can also take over the Snapchat account of a company. For example, a lot of adult tube sites offer this option. Another possibility is to take over another model's public or premium account.
Sharing your Snapchat account on other social media websites and doing takeovers is a great way to promote yourself. However, the best promotion is excellent content. This will make people come back to your account and it'll allow you to make money from nudes.
Build your own website
Once you have a decent following, you can look into starting your own website with a theme like ModelX, which essentially acts as a premade site that you just need to populate with your content. This is an easy way to generate some additional income for your hustle.
How to monetize your Snapchat account
Okay, you've gained some followers and you have a lot of views. Now, you're probably wondering how are going to get paid to send nudes. There are a few ways you can do this:
Sell monthly access to your Snapchat account: if you choose to do this, you will charge a fixed monthly fee to your customers, allowing them to access your account. Don't overcharge, though. It's best to charge around $30-$40 a month.
Sell lifetime access to your Snapchat account: This is another great way to earn money, and it's a lot simpler than selling monthly access. It gives you the freedom to ask for larger amounts of money, anywhere upward from $50. In addition to that, you don't have to worry about keeping track of your subscribers and whether or not they decide to renew their subscription or not.
Camming sites: There are some camming sites that allow their cam models to promote their Snapchat accounts on the website. This way, people can tip you tokens on the site to gain access to your Snapchat. However, these cam sites will usually take a cut of your tips, which can range from 30% to 60%.
Networks that allow you to sell Snapchat subscriptions
These networks are basically adult social media – like Instagram for porn. When you make an account on them, you get your feed – again, just like an Instagram feed. You have the option the lock that feed and charge a monthly fee for access to it. This gives you a chance to increase your income.
These websites also allow you to sell Snapchat subscriptions through them. You simply add an "add me" link and set the price. The networks then handle the payments. For this, they take a commission.
OnlyFans
OnlyFans allows adult models to sell subscriptions for their premium Snapchat accounts. In addition to selling Snapchat subscriptions, you can also post photos and videos to your OnlyFans feed and charge access to it.
This network is unique for a number of reasons. Mainly, because they give you 80% of your sales, which is higher than most other networks do. They also have a unique built-in payment system, where each model gets a payment method assigned based on their country of residence. Payments are made per request.
FanCentro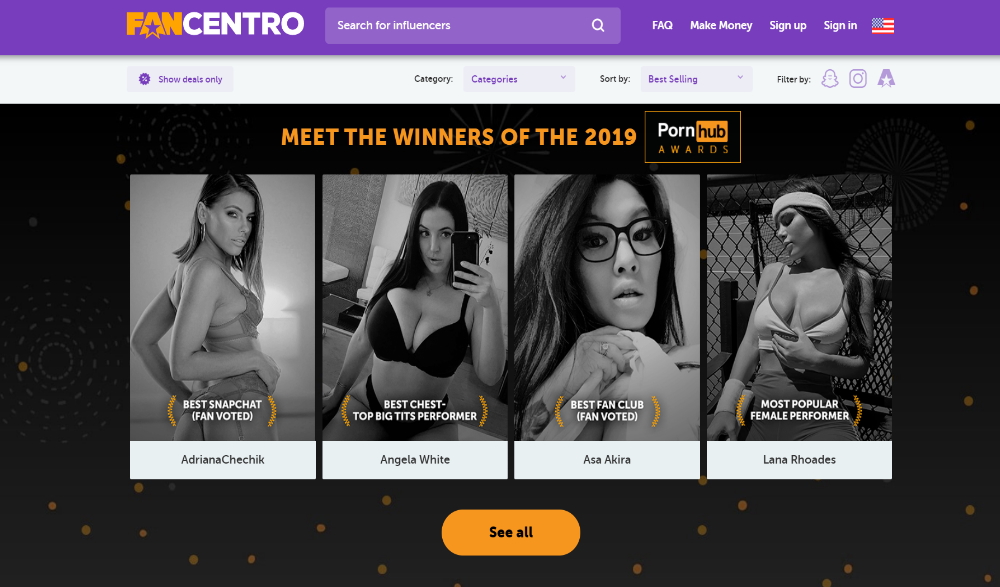 FanCentro is the second best SnapCash alternative available. It's a platform that lets models sell subscriptions to their Snapchat and even Instagram accounts. It essentially lets you monetize your social media fan base. It gives you a private feed, for which you can also charge subscriptions.
All you have to do is create an account and then share the link to your profile on all your social media. When your fans visit your profile, they'll be able to subscribe to your premium social media accounts. They can also subscribe to your FanCentro feed where you can post photos, videos or even sexy stories.
There's even a Tip me option, where your fans have the option to tip you any amount of money they want.
FanCentro payments are processed via SEPA, ACH, wire transfer or Paxum. Payments are made once a week. You get 75% of all your subscription fees.
If you take a look at the FanCentro website, you'll there are a lot of professional porn stars there, as well as lots of amateurs. So whether you're a pro or a beginner, FanCentro is a great option for you.
How to take sexy photos that sell
Finally, we wanted to give you some tips and tricks on how to take the sexiest nude selfies.
The first and most important one is to know your angles. If you already know what your good angles are, that's great! If not, then it's going to take some playing around with the camera, but you'll find it! Just start taking photos from different angles and see what looks best.
The second tip goes hand in hand with the first one – accentuate your best features! If it's your boobs, make them the center of your photos. If it's your butt, try to show it off.
Keep this in mind too: an angled body generally looks better and slimmer. Plus, an angled body shot will accentuate both your butt and breasts.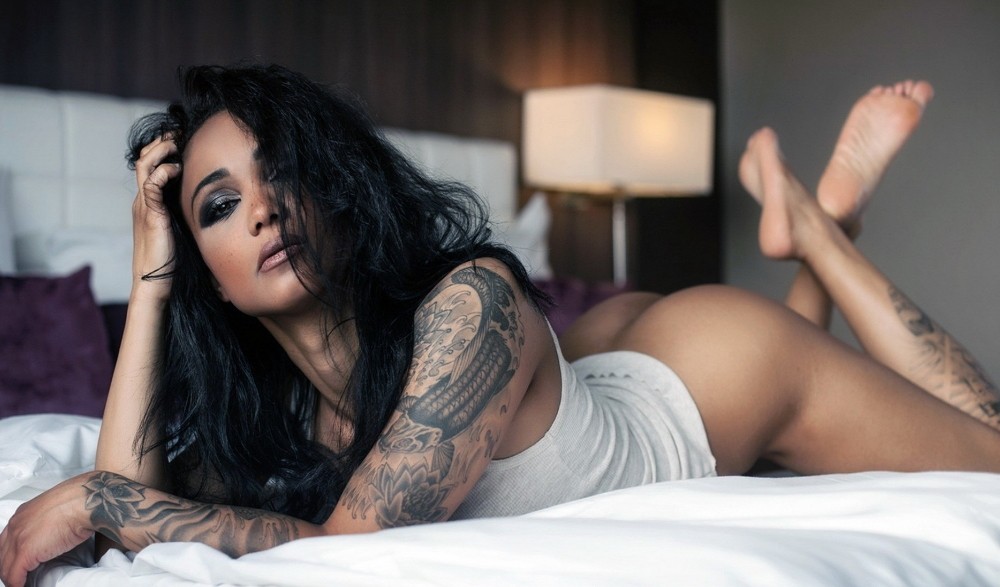 Last but definitely not least – pay attention to the lighting! You're probably aware that natural lighting is always the best. However, you won't always have good natural light.
You don't want your photos to be too bright or too dark. Play around with the lighting in your house – try taking photos in different rooms, with the lights on or off, during different times of the day.
Try to avoid the flash! You probably already know this, but the flash will almost always make your photos look worse. It will bring focus to all the skin flaws that you might have on your body.
That's all the advice you need. Now, you can start taking photos of yourself and making money from it.