Nowadays, almost everyone seems to be looking for information on how to become a webcam girl, because it's the easiest way to earn money on the Internet. In fact, not only is it easy, but it's also extremely profitable.
That's why we've made this extensive guide on how to become a cam girl. Here, you will find all the information that you need – how much money you will make, step-by-step instructions as well as some practical tips.
If you're an experienced adult webmaster who is interested in creating your very own webcam empire, check out Vicetemple's extensive guide on starting a webcam business.
Let's start with the most important question – what exactly will you do as a cam girl?
What exactly does a cam model do?
A cam girl or a webcam model is someone who films themselves performing acts such as stripping, dancing, masturbating, fetish-related acts, and having sex on webcam. This is broadcast live from the model's laptop or computer to a camming site. Customers are able to watch the model live, chat, tip with money, and ask to see something specific.
Webcam models also do one-on-sessions – private chat – that customers purchase, which is how they earn most of the money.
Can anyone become a webcam girl?
But you probably already knew what it is that a cam girl does. One of the things you're probably wondering now is – what are the requirements and are you eligible to be a cam girl?
Most camming sites accept models of all genders, skin colors, sizes, body types and ethnicities. There are some websites that only hire female models, but most of them don't have such a condition. In fact, the only requirement is that you're 18 or older.
It's true that the vast majority of performers are young, fit, and conventionally attractive individuals or couples, but there's an audience for everything, including mature, BBW, transgender models etc.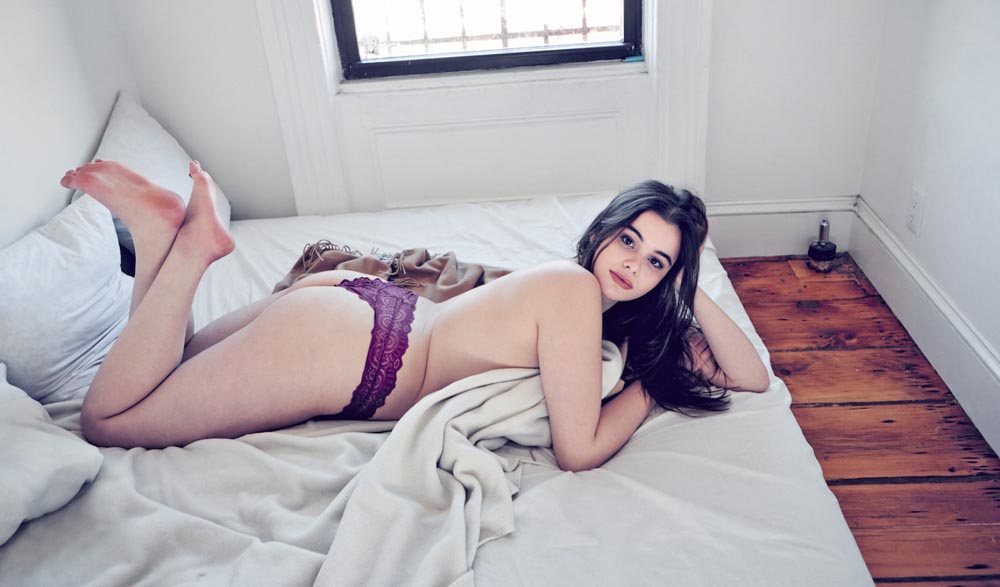 How much can you earn as a cam girl?
Now, you're probably interested in how much money you can make as a webcam model. You've surely heard stories about models who make $50-100K per month, but bear in mind that these are typically popular porn stars or well-established, full-time cammers.
In reality, an average cam girl can expect an income of around $200-1000 a day.
There are many factors that are affect your income. One of them is definitely the length of time you've been camming. New webcam models can expect a lower income at the beginning, until they build up their reputation and a regular customer base.
Similarly, the amount of time you work greatly affects your earnings.
In the end, it's all performance-based. The more you work and the harder you work, the more money you're going to make.
Bear in mind that each day will be different. One day you'll make $1000 and another just $50. But don't let this discourage you – that's just the way it is in the camming business. This is a normal part of a cam girls lifestyle that you should get used to if you want to be a cam girl.
Protecting your privacy
Before you begin camming, there is one important thing to think about – protecting your privacy. You probably don't want your friends and family coming across your feed, right?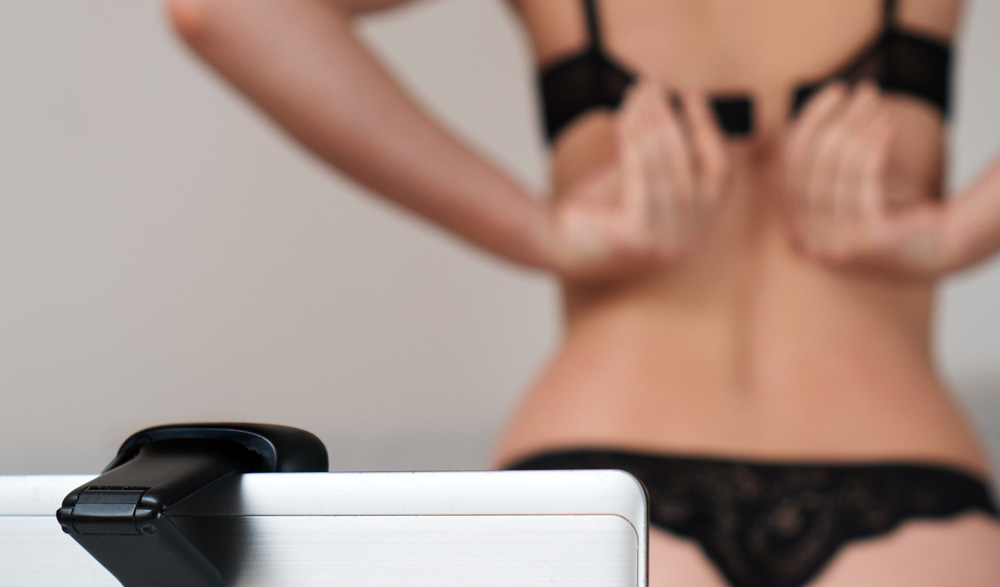 That's where the feature of blocking geo-locations is going to help you. All camming sites have this option. Before you begin broadcasting, make sure you block people from your state or country from accessing your broadcast.
You should also consider getting a proxy server that hides your IP address. It will mask your location and prevent people from finding out which city you live in.
Moreover, make sure you keep the environment you perform in private. This means removing anything that could point to your identity or place of residence – posters, pictures, books, etc.
This should make your identity relatively safe. Still, you should know that there have been rare instances of cam models being blackmailed into performing acts they're not comfortable with. They're usually threatened that if they don't comply, their identities will be revealed to their friends and family.
These steps will make you safe to a certain extent. Bear in mind, though, that a lot of cam shows are being recorded and then re-uploaded to free porn websites. If this is a risk you're willing to take, keep on reading to learn what the next step in becoming a cam girl is.
Everything you need to get started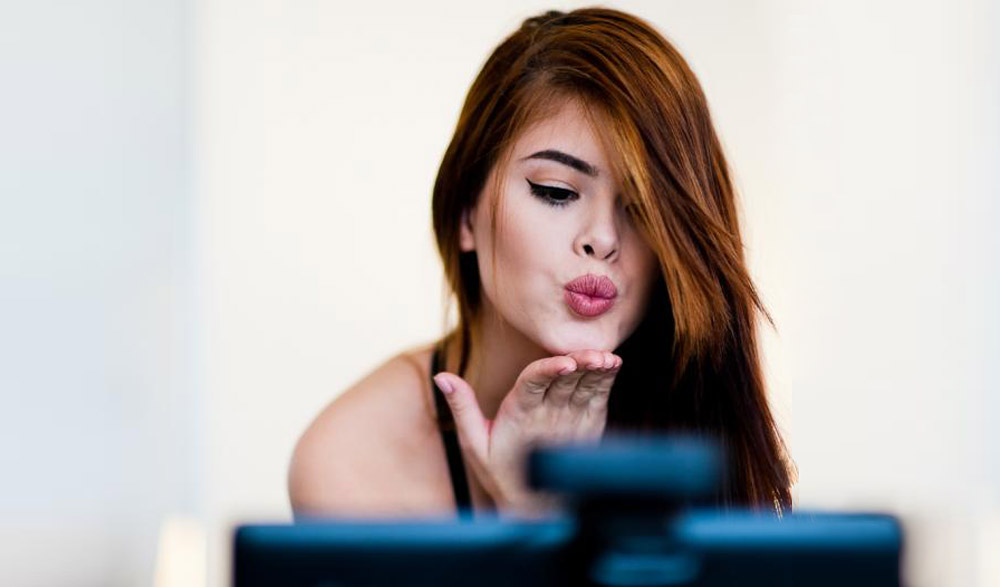 Before you start performing, pay attention to the technical requirements. Here's a short checklist of some essential and optional, but recommended equipment:
PC or laptop – This one is a given. You will need to install a software that allows you to broadcast to your camming site. Typically, your computer should have at least 2GB, preferably 4GB RAM.
High-speed Internet connection – This is something you should definitely invest in. Find the best Internet provider in your area and get one of their high-speed Internet packages. Connect to the Internet directly through a cable, not WiFi. What's more, make sure no else is using your WiFi while you're broadcasting.
Webcam – Obviously! While you could also use your built-in laptop camera, they are usually very low in quality. Think about investing in an HD webcam. If you want to get the best possible quality of video, you might want to purchase a video camera that can be connected to your computer. The better the video quality of your shows, the more money you'll earn!
When you have all the necessary equipment, you need to set up your camming area. That should be a place where you won't be disturbed while you're performing. And as we've mentioned before, remove anything that could identify you or the place where you live.
The best camming websites
Now that you have everything you need to become a webcam model, the next thing to do is choose a camming website. This can be a little overwhelming, since there are so many camming sites out there. They're generally very similar, with some slight variations in:
the percentage they take from your tips
how often they pay you and payment methods
whether or not they accept all genders
whether they're new or well-established
Below, we're going to give you a shortlist of the most popular camming websites. Check them out and pick one that you feel works best for you.
CamSoda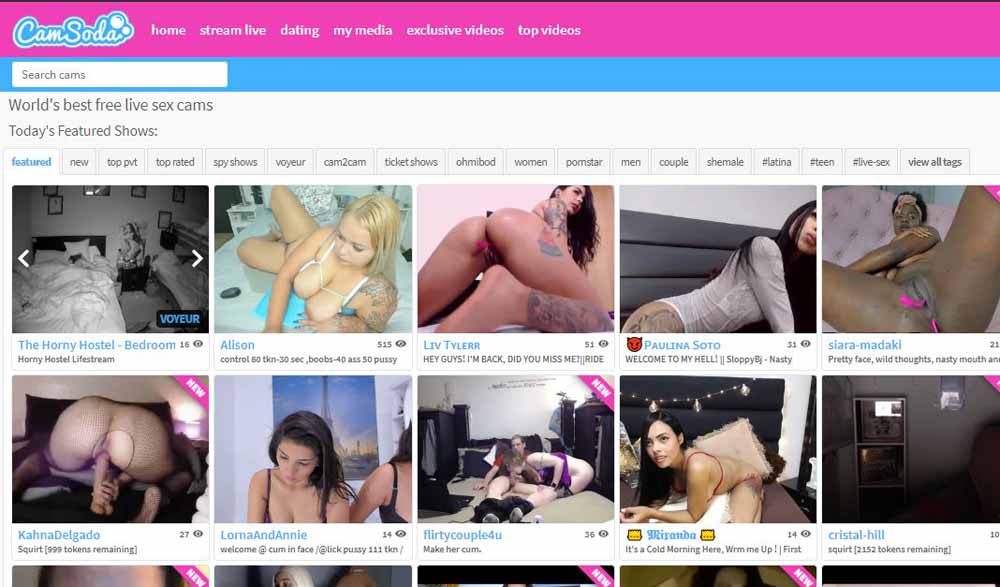 If you're interested in VR camming, CamSoda might be the best choice for you. This site has good traffic and satisfactory payment options.
Cams.com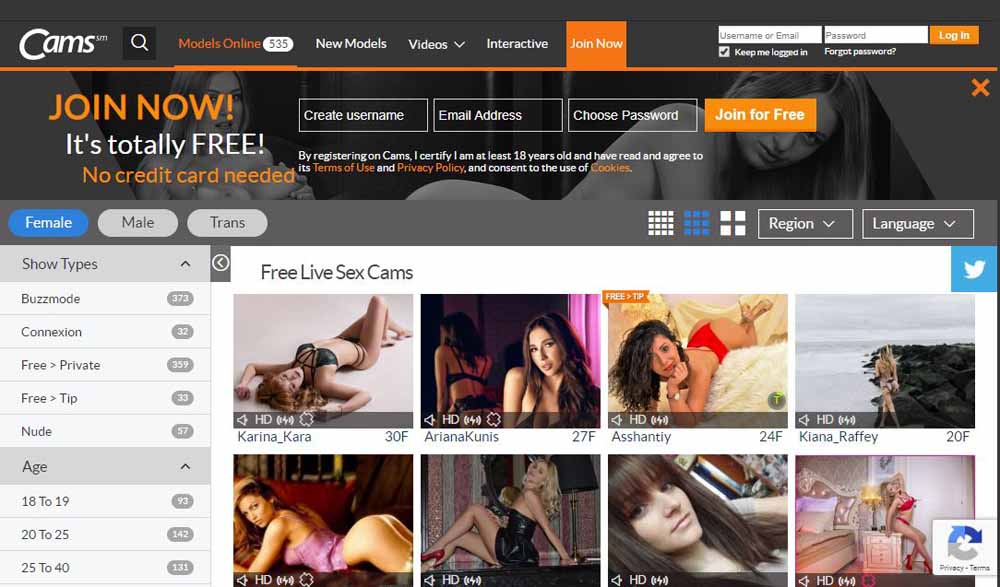 Cams.com is a website that mostly focuses on free teaser chats used to sell private chats. This means that aside from having a large customer base, it also has a lot of freeloaders. On the other hand, their per-minute fees are high compared to others.
BongaCams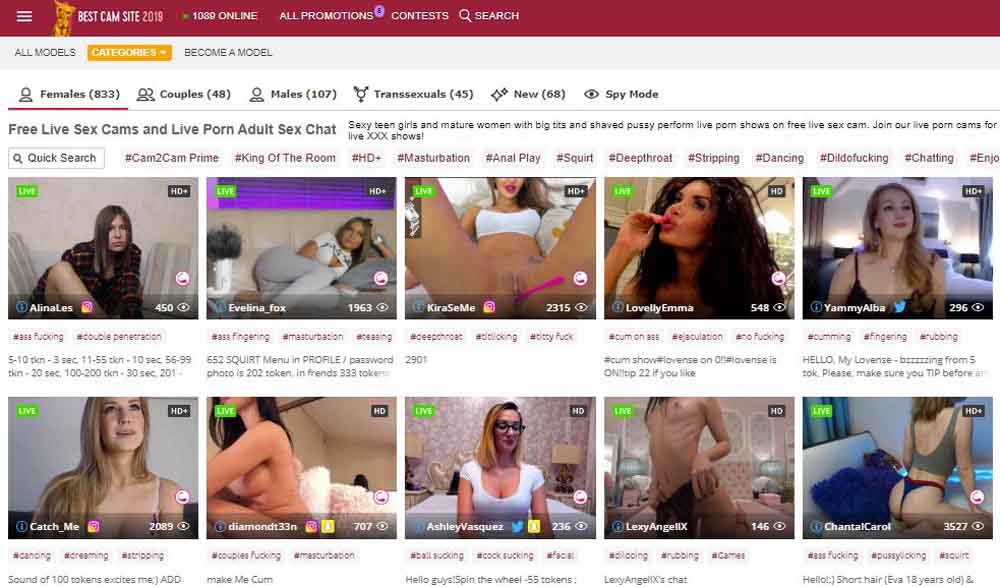 When it comes to global traffic, BongaCams certainly has the upper hand, especially in Russia and Eastern Europe. BongaCams accepts all genders and has a referral program that allows you to make some extra cash. In addition to that, this website allows you to sell videos directly from your profile page.
Chaturbate
Chaturbate is, without a doubt, the largest and most prevalent website, especially in North America. Just like BongaCams, this site also accepts female, male and transgender performers. It also allows models to make additional money by referring new customers or models to Chaturbate.
LiveJasmin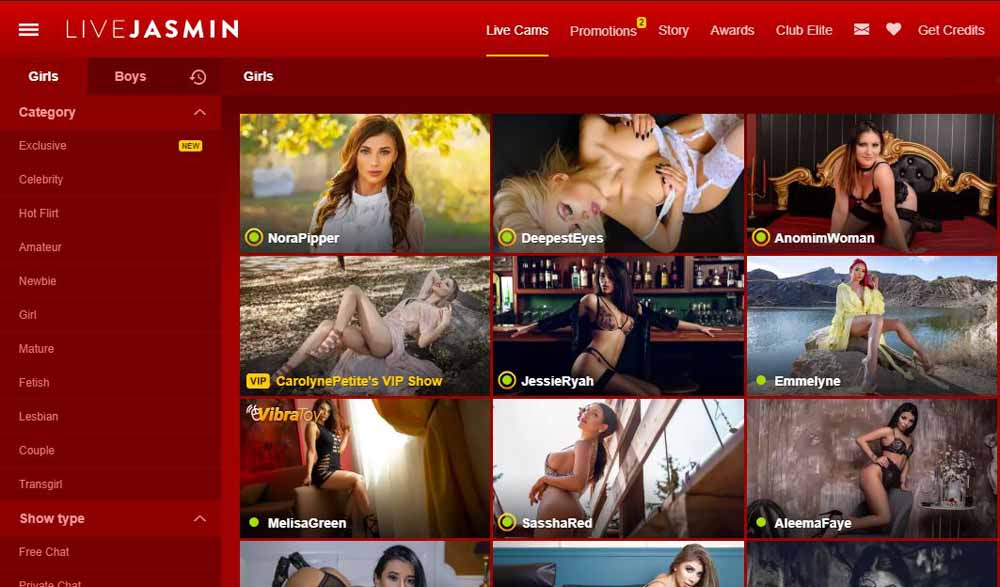 You've probably seen ads for LiveJasmine. It's possibly the most well-known camming site. Needless to say, it has incredible traffic and it accepts all genders.
After you've checked out these websites and picked the best one for you, it's time to register. After you fill out a form on the website, you'll need to provide a scan of your ID, as a way to prove your identity and verify your age. And that's it – you are now a webcam model!
Independent Cam Girls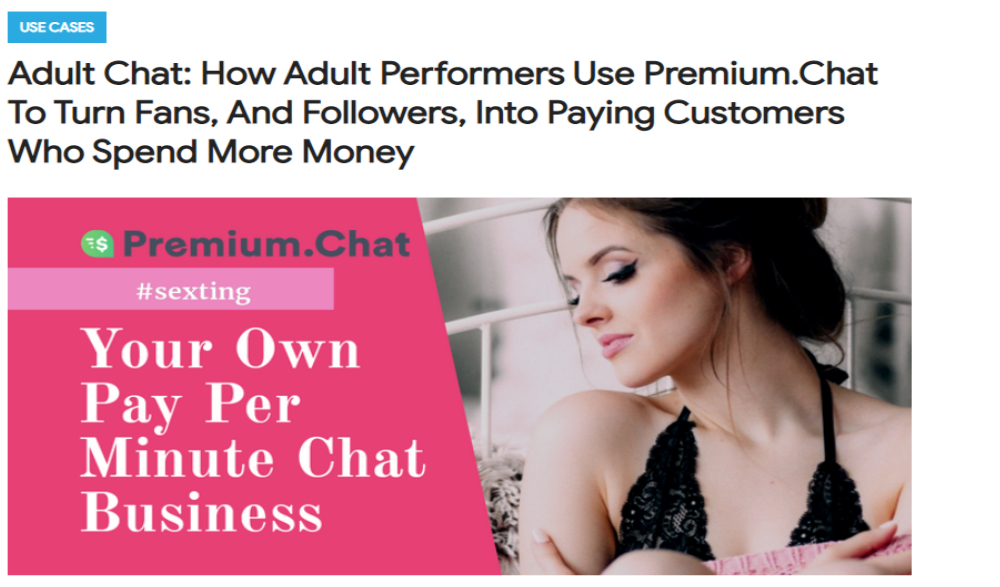 Of course, there's nothing stopping you from becoming a completely independent webcam girl and building your own website with a WordPress theme like ModelX. If you already have a noticeable online presence, all you have to do is monetize your popularity.
It doesn't matter if you have a website or a booming Instagram account. With Premium.Chat, you can turn your fans and followers into paying customers by spending time with them online.
Practical tips
So now that you've become a webcam model, it's time to give you some practical advice.
The first few weeks will be the hardest. After some time, you'll gain regular customers and start making real money. At first, though, getting customers to buy private time with you is going to be a challenge.
You should know that nudity is only allowed in private chat. Therefore, getting customers to buy private time with you is all about the art of the tease.
The more you tease and refuse to show off your body, the more you'll drive your customers crazy and make them want to see more. Don't get naked too fast. Anticipation is what makes it fun – people love the wait!
You should really pay special attention to the clothes you'll be wearing during your shows. It should be something revealing – but not too revealing. You could, for example, wear a dress or a blouse that accentuates your cleavage, or a white shirt that discreetly shows off your nipples. If you maybe have a belly button ring, you might want to wear a tank top.
Another interesting idea is to wear layered clothing, to make stripping more fun and keep your customers in anticipation a bit longer!
Of course, sexy lingerie is always a great choice. This is another thing you definitely want to invest in. Choose lingerie that shows off your best features, and keep it fun and exciting. Try to switch it up as well – your regular customers will appreciate the effort!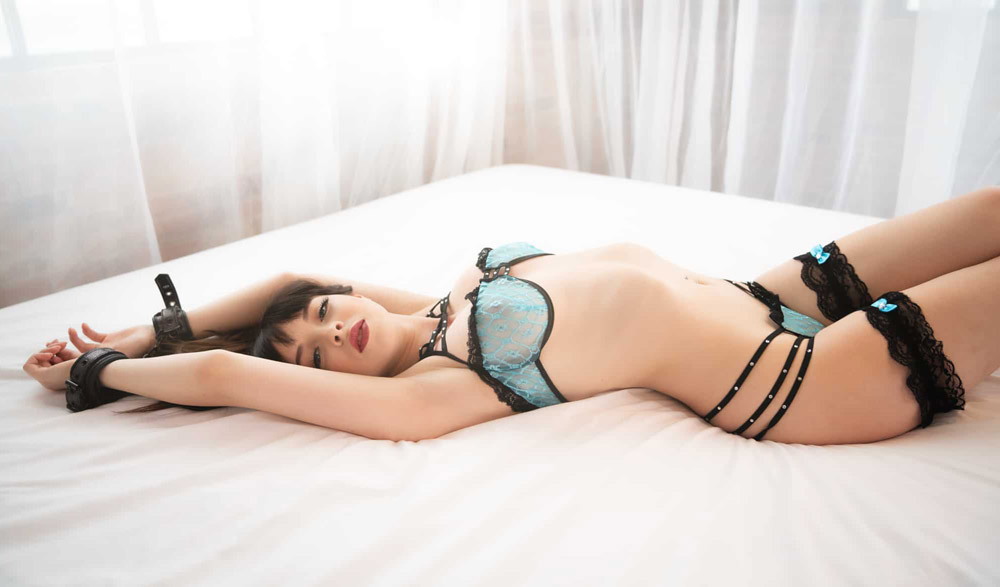 Similarly, having a variety of sex toys is going to be a big advantage. You can display them in your camming area, so your customers can see them, and ask you to use a specific one. Remember – the more, the better!
Last but not least, be mindful of lighting – it can make all the difference! While natural lighting is the best, it is usually hard to find, so think about getting some good lighting equipment. The best choice would be a 3-point lighting system. You can get it off Amazon and the prices range from $50 up to $200. It will make your show look much more professional.
The importance of marketing
To maximize your profit and attract customers, you need to promote your cam show. There are a few ways to do this, aside from standing out on your camming site.
When it comes to marketing, social media is going to be your best friend, especially platforms like Snapchat, Twitter and Tumblr.
While you could also use Facebook and Instagram, they aren't adult-friendly, which means you could easily get banned from them. To prevent that from happening, don't post anything too explicit on these accounts. You can, however, post provocative photos along with links to your Twitter and Tumblr accounts. Post photos in lingerie and costumes, but be very careful not to post any photos that contain nudity.
Chances are, though, that at some point or another somebody will report your Facebook and/or Instagram account. When that happens, they might be forced to suspend you.
Twitter and Tumblr are a must for all adult performers. Why? Because they allow you to post sexually explicit content – you can post all the nude photos you want and your accounts will remain safe.
First of all, make a Tumblr blog. There you can post promotional, teasing, partially nude photos with links to your cam show. You can also post short, teaser clips that will make people want to see more of you. This is a great way to attract new viewers that could potentially become paying regulars.
Now, in order to gain some Tumblr followers, you'll need to do is start following people first. Search for other cam girls and adult performers. You can also search for certain tags like "cam girl", "webcam model", "amateur porn" and follow some of the blogs that pop up. Try to follow as many as you can and most of them will start following you back.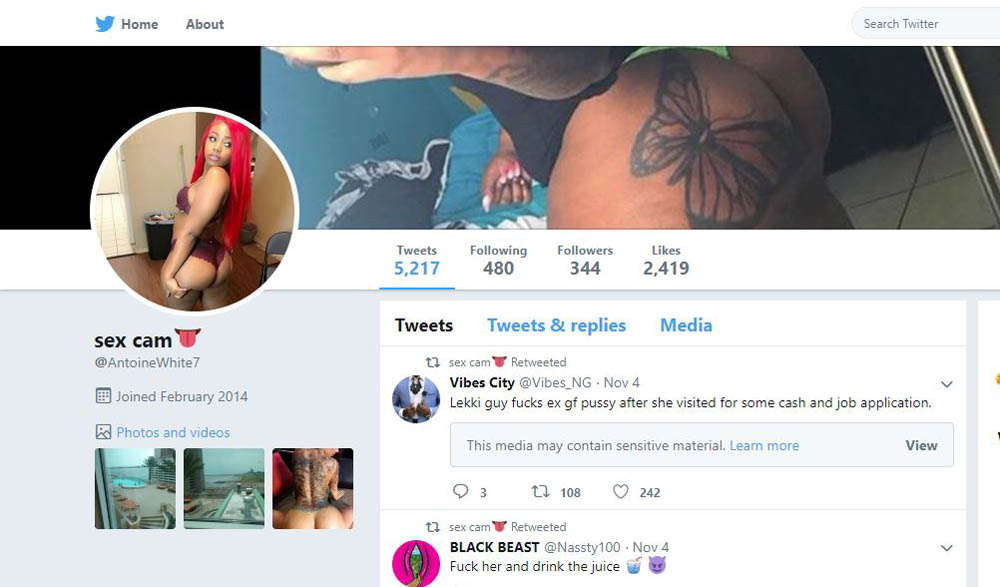 Secondly, make a Twitter account. With this account, you'll essentially do the same as you did with Tumblr. Start following people – other cam girls, adult models and performers. Dedicate some time for this every day – for example, try to follow 50 accounts per day. Search for specific hashtags like #camgirls, #adultmodels, etc.
The next step: check out who likes the tweets of these accounts and then follow them. Do this, and you'll have a bunch of followers in no time!
It's important that you update your social media accounts regularly. As for Tumblr and Twitter, you can post sexy photos of yourself in lingerie or in some costumes, provocative nude and partially nude selfies, photos and short clips of yourself playing with some sex toys. You can also announce when you're going to be live or even host giveaways where the winner gets a one hour free cam show.
You can even ask your followers on opinions such as what movie to watch, what their favorite foods are, what their thoughts are on a certain topic, etc. This will make them feel more connected to you as a person and more likely to pay to see your cam shows.
You should definitely try out Snapchat as well, which can function as an additional source of income. You can read more about Snapchat and the alternative ways that webcam models make money here.
Increase your profit
Becoming a cam girl can be extremely profitable, especially when you pair it with some other streams of revenue. You should consider:
Selling your videos
Offering private shows and custom content requests
Collaborate with other cam models
Sell your nude photos on Snapchat
Offer Skype sex shows
Make an Amazon wish list
And of course, market all of these on your social media accounts!
Consider camming with a partner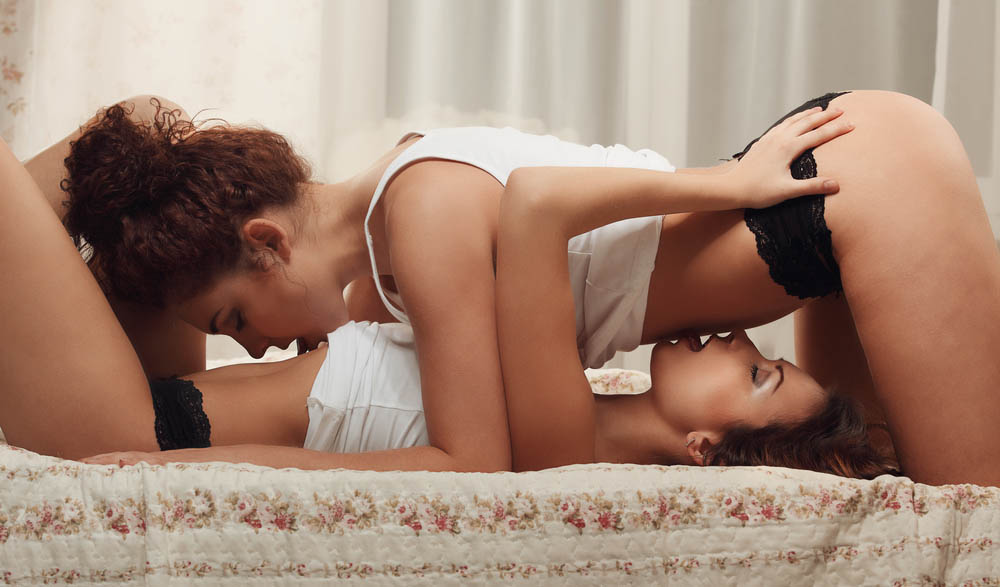 More and more couples are getting into webcam couple shows, as opposed to performing solo. It's much more satisfying not only for the models, but for the customers as well. Clients are willing to pay more than usual to see genuine sex between couples. To them, it's like a porn scene exclusively created for them.
In addition to that, clients have an opportunity to participate in a way – they can give their suggestions and say what they'd like to see. For example, they can ask models to use specific toys, try specific positions, and so on. Whenever a customer makes a special request, the performers have the chance to charge a higher rate and earn more money per session.
Moreover, couples are more interesting in the long run for their regular customers. As a solo performer, you have a limited number of ideas you can play around with, and your channel can easily become monotonous and boring. When you cam with a partner, there are more ideas that you can implement and spice up your cam show.
What's best about performing as a cam couple is that anyone can do it. Gay, straight or transgender – there's a market for everything. Lesbian couples especially make more money than other niches because they attract both lesbian and straight clients.
If you want to become a webcam girl, especially an established one, you'll need to invest some time and effort. Just remember, it is important that you enjoy yourself while camming. Make it fun for yourself and it'll be fun for your customers as well.