You've decided to start an adult webcam site and you're looking for a reliable piece of software. You've browsed the Internet and found countless software solutions, packed with various features and functions. Now, you're not sure how to pick the best software for your adult webcam site.
Does that sound like you? If yes, you've come to the right place. We have prepared an extensive guide to the best adult webcam software solutions currently available on the Internet.
In case you also need a hosting provider for your new adult webcam website, we recommend that you check out Vicetemple, a specialized hosting provider that only hosts adult content.
For easier navigation, we have divided the types of software into two categories: adult webcam scripts and WordPress themes. All entries are ranked from worst to best, so read through everything carefully if you want to find the best solutions on the market.
Adult webcam scripts
In this category, we will present you the best webcam scripts. Keep in mind that all of these scripts are easy to use and install, and most of them can be customized relatively easily. In some cases, it might take a professional to fully customize the script, but in such cases, the developers offer will help you personalize the software.
The main advantage of adult webcam scripts over WordPress themes is that they typically have more features than WordPress themes, which often have to be suplemented with various plugins. However, this means they are often a bit on the pricier side and they might not be your best option if you're only experimenting with your site.
In any case, we have compiled the following list of the best adult cam scripts for all adult webmasters. Keep reading.
Red5Cam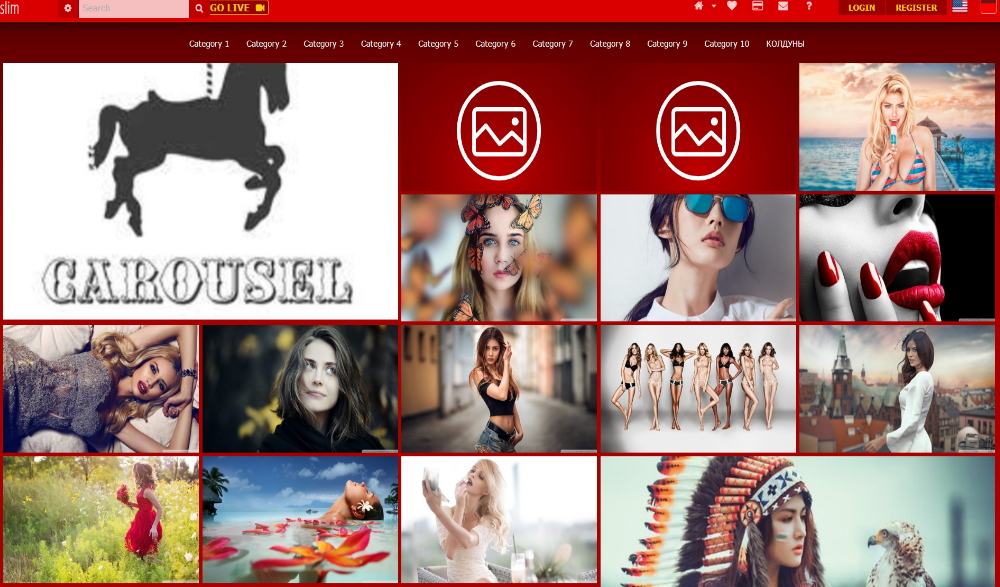 Red5Cam is an adult webcam software that will help you set up an independent camming site. With this software, you will be able to use three different sign-up options – for customers, models, and studios.
Similarly, Red5Cam allows studios to make their own website, with their own domain, as well as to broadcast live cam shows from your main website. In exchange, you'll get a percentage of their earnings.
Customers can talk to models not only via public chat, but also through private messages. Furthermore, they can send them free or paid gifts, aside from regular tips.
Arguably the best feature of this software solution is that it's multilingual. Customers are free to chat with models in their native language. The chat's built-in translator, based on Google Translate, will automatically translate all messages. This means that people from all across the world will be able to enjoy on your website.
When it comes to payments, this software comes with a billing system for both automatic and and manual payments covering cash as well as non-cash payments and transactions.
Notable features:
Customer, model and studio profiles
Studio websites
Private messaging and gifts
Multilingual
IDSadult's PornCMS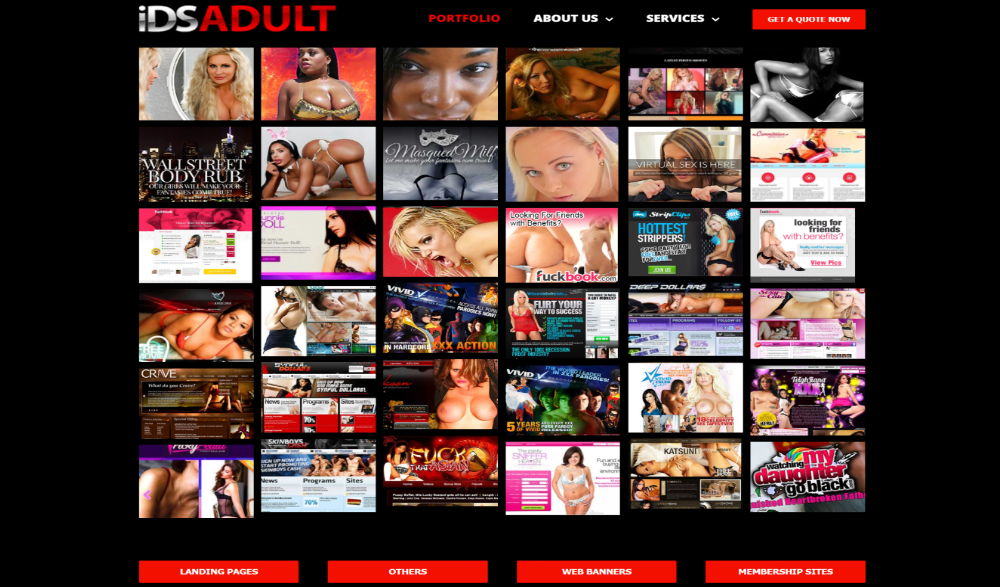 IDSadult's PornCMS software represents a combination of a paysite and a camming website. It's a great choice for individual models who want to have their own website. This software uses CAMAZEE, a plugin that lets you add your webcam feed to any website.
With CAMAZEE, you are able to stream from anywhere and from any device. You can also offer free and private shows, as well as group shows.
Furthermore, PornCMS grants you full access to detailed statistics, explaining who visited your website, from where, for how long etc.
This software comes with great privacy features, allowing you to block anyone from specific cities or state. Similarly, you can disable all site downloads. This option is particularly useful if you want to protect your content and distribute them on your own.
Notable features:
A combination of paysite and webcam site
CAMAZEE plugin
Geo-location blocking
Disable downloads
VideoWhisper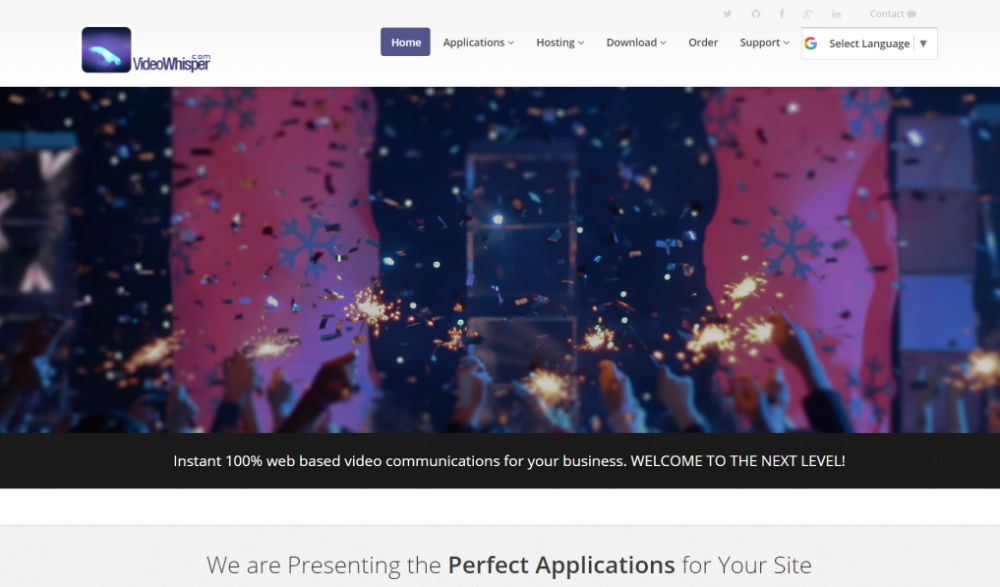 VideoWhisper Live Streaming is a software solution primarily designed for adult webcam sites.
This software offers you a few different streaming options, with one-to-many streaming being the most useful option. This type of streaming comes with a live chat and tipping system.
Models can see a list of everyone who is watching their show at any given time. In addition, they can ban anyone from the feed.
VideoWhisper has another software that can be used to create a camming website – Video Messenger Live Instant Cam Chat. However, this software offers only private two-way streaming, making it suitable for private chats.
The main disadvantage of VideoWhisper is that you don't have everything you need for a camming website in one package. If you could combine the features of the two VideoWhisper solutions in one package, this would arguably be the best software on the market. However, that is currently not an option and VideoWhisper ranks relatively low on our list.
Notable features:
User banning
Different streaming options
Trial ads
All shows can be recorded
Webvideo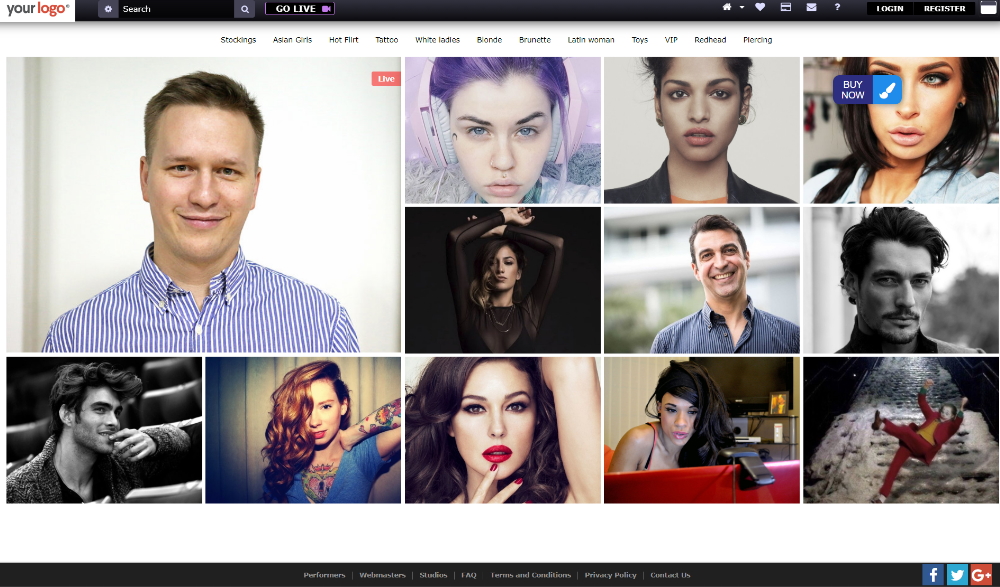 The Webvideo software is completely web-based, which means that no downloading is  necessary, neither for the model nor the customer. What's great is that this software comes with a built-in affiliate program for models, customers, and webmasters. This means that everyone involved can earn extra money by simply referring new customers to the website.
Webvideo's software offers a public and private chat. Every private show can be recorded. The model can download the video and choose to sell it, either on the camming website or on other platforms.
Aside from this, models can also upload pre-recorded videos and photo galleries to the website. They can be sold on a pay-per-view basis, or as VOD content. All live cam shows are paid based on the pay-per-minute billing system, and customers are free to tip performers.
Notable features:
Completely web-based
Built-in affiliate program
Private shows can be recorded
Models can sell pre-recorded or requested content
Fluffvision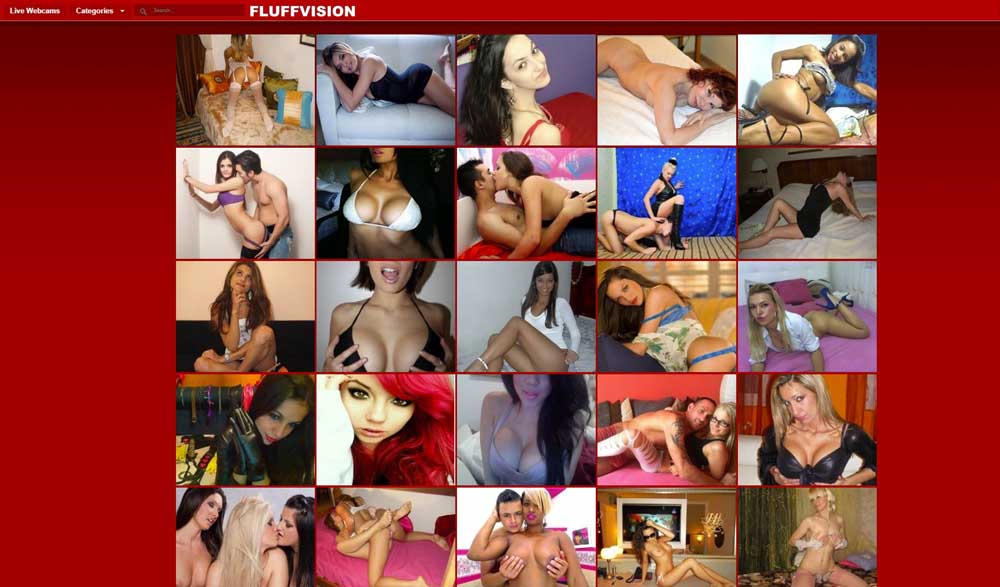 Fluffvision is an adult webcam software that provides you with a complete web-based adult camming solution. This solution is designed to camming easy for models –  they won't have to install any new programs. With Fluffvision, all they have to do is turn on their camera and start filming.
Fluffvision allows your customers to tip models in public chats and purchase private chats on a pay-per-minute basis. The rates can be set either by the model or by the webmaster. Furthermore, models are paid out through an automated payment system, which means you don't have to bother with anything regarding payments.
When a new performer signs up to your website, you can review their application and choose to accept or deny access to them. Similarly, you can keep an eye on all live sessions as well as suspend or delete accounts that don't respect your terms of use.
This software is completely open-source, which means it can be fully customized. You can do this either by yourself, or you can ask the Fluffvision team to customize it for you.
Notable features:
Completely web-based
Fully customizable
Automated payments
Review model applications
Webstream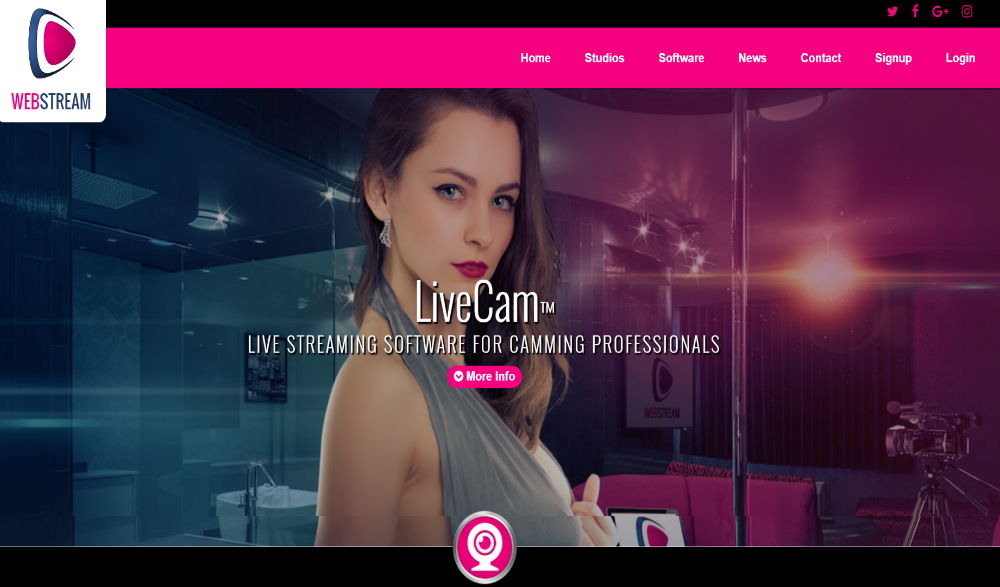 Webstream are UK's leading developers when it comes to developing adult website software. They have a few different products to offer for adult webmasters – LiveCam, CallConnect, ClipStore, PicStore, and Donate.
If you want to create a camming website, you'll need the LiveCam solution from Webstream. However, there's a significant disadvantage to this software. Namely, it can only be added to existing websites, which means it functions almost like a plugin.
On LiveCam, models and customers can communicate through text chats and the software has a tipping system integrated. When it comes to payments, you can set your own rates, which can range from £0.50 to £20 per minute.
You, the webmaster, have access to full website statistics. For example, you can get detailed stats about every live session – who participated, how long it lasted and how much they spent on it. Furthermore, you have full customers statistics – their usernames, email addresses, and how much money they spent on the website overall.
You can combine the LiveCam software with any other Webstream software. For example, you can add the ClipStore software if you also want to sell pre-recorded or custom requested videos. Or you can add the CallConnect software if you want to include a phone sex service on your website.
Webstream will automatically handle and process all your payments and transactions. You can get paid per request every 7 days. What's unique about Webstream is that you can download and install their software completely free of charge. However, they will get 25% of all your sales.
Notable features:
Functions almost like a plugin
Detailed stats
Integrated payments
Free of charge, 25% commission
OdysseyCam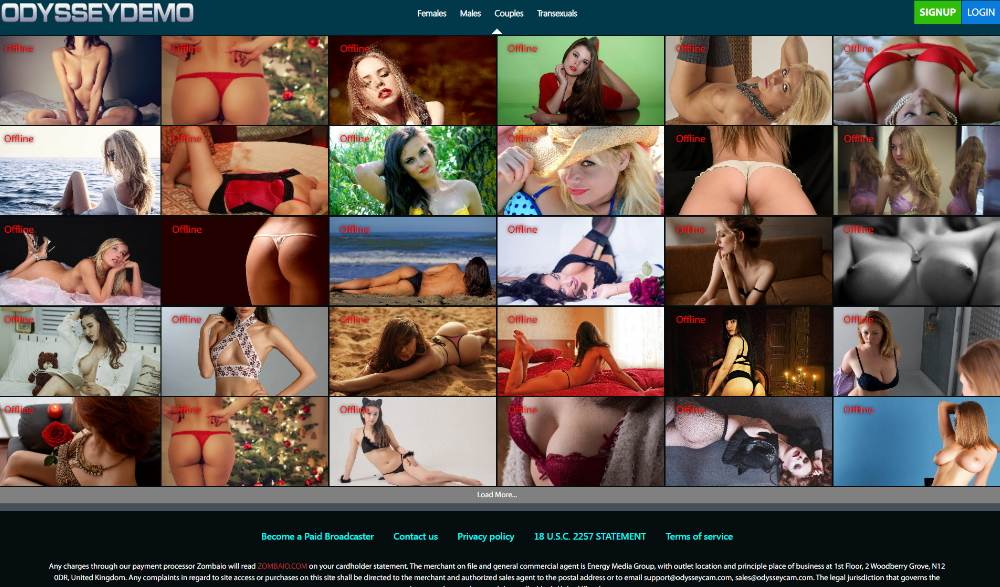 OdysseyCam are veterans when it comes to adult webcam software, as they have been around since the early 2000s.
With this solution, you can set up a different registration process for models and members. This is pretty straightforward and it's how most camming websites work. Similarly, you can set up a registration process for everyone and then allow members to turn their profile into a model account.
Aside from this, OdysseyCam brings a new and convenient feature – the Broadcaster Tipping feature. This feature allows you to easily tip models through a pop-up window on the live stream page.
Notable features:
Two registration options
HD streaming
Geoblocking
Broadcaster tipping feature
Modelnet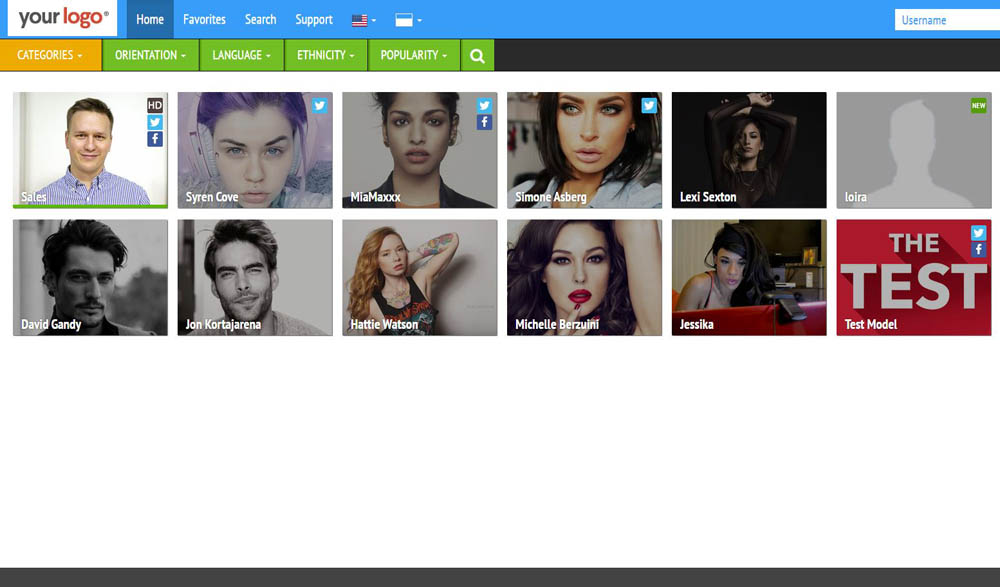 Modelnet is an adult webcam software that comes with free hosting. However, keep in mind that this means that the software itself comes at a considerably higher price compared to other entries on our list.
Modelnet allows your customers to pay for live cam shows on a pay-per-minute basis as well as to tip models. Additionally, they can send cash gifts to models.
Aside from performing live cam shows, models can upload pre-made content to their profiles and set up a subscription option for customers. This way, the customers will be required to pay a monthly subscription or a one-off fee to access model videos and photos.
Similar to other solutions on our list, Modelnet does not require models to stream from their computers. They can broadcast from any device, be it a mobile phone, a tablet, or a laptop.
In the end, it's worth noting that the Modelnet software comes with a built-in affiliate program that allows both customers and models to earn a commission for referring new customers.
Notable features:
Tipping system and cash gifts
Monthly subscription or pay-per-view videos
Live broadcasts from any device
Built-in affiliate program
xCams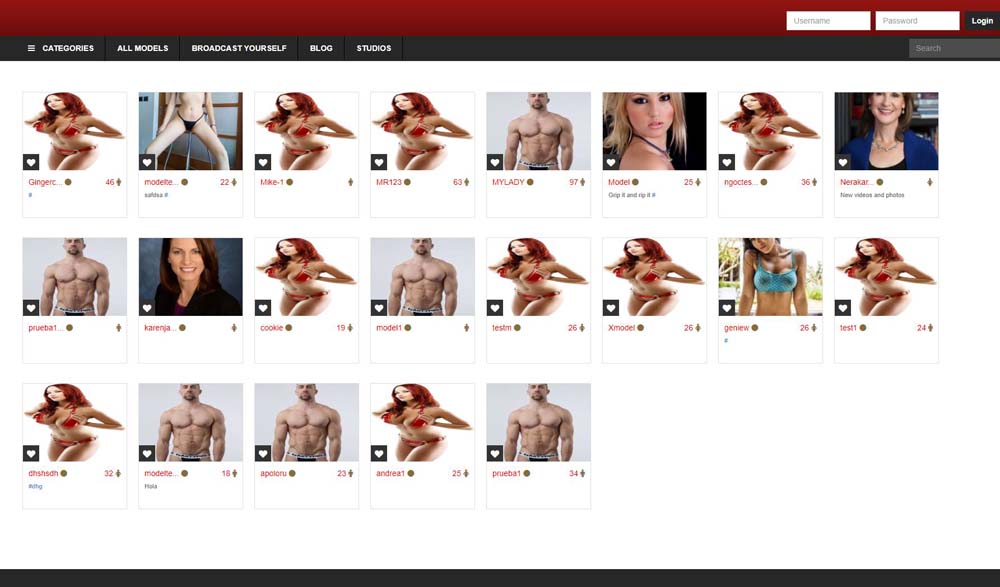 xCams is an adult webcam software developed by Adent, a well-known company that specializes in the adult industry. xCams is just one of their products, made to help you get your webcam website up and running in no time!
This software has anything you could ever need for a webcam site. For example, it has the option for customers to purchase tokens and pay and tip models in those tokens. The software also offers four different types of chat: one-on-one, group chat, peak show, and free chat. Aside from these chats, customers can also communicate with the performers via private messages.
As for the models, xCam gives them the chance to earn extra money by selling photo galleries and videos. Models are free to set their own prices for each piece of content that they decide to sell. They can also select whether this content will be public or private.
xCams has one of the most important features for any webcam site – geo-location blocking. This will allow your models to stay anonymous, preventing anyone from their city, state, or country from seeing or accessing their profile.
Notable features:
Token system
Four different chat types
Pre-made content sales
Geo-location blocking
Adult webcam WordPress themes
In this category, you'll find the best adult webcam WordPress themes. Unfortunately, there isn't a very large selection of camming website themes. The only viable options are made by 7Themes.
Now, each of these themes is decent on its own, but they're only suitable for independent models who want to create their own websites. This means that adult webmasters who want to run their own webcam studios cannot really use any of the themes listed below.
Naturally, the themes are considerably cheaper than scripts, but they have limited features, as we already mentioned.
eModel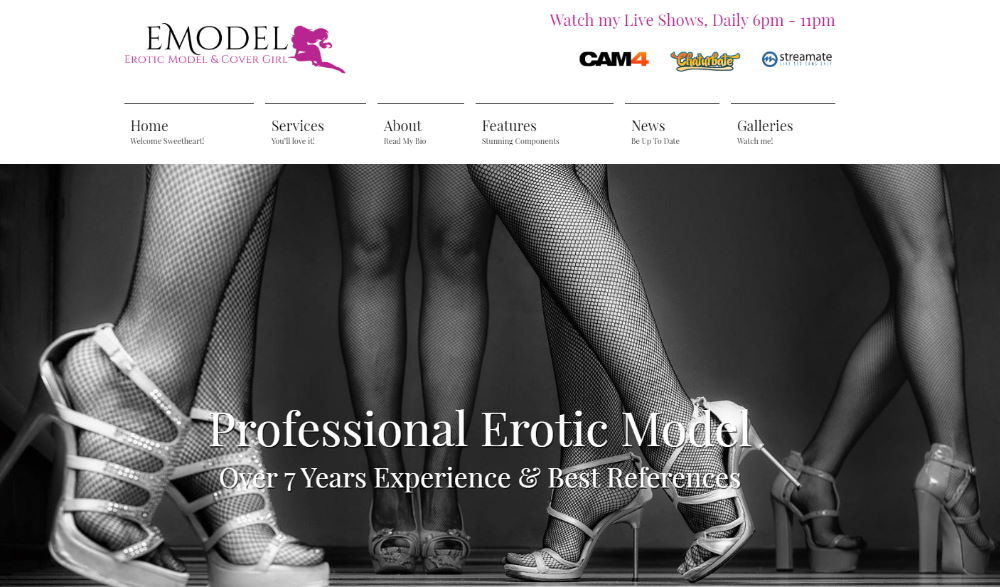 eModel is a WordPress adult website theme that is perfect for all kinds of adult models, including webcam performers. This theme is extremely easy to install and customize, and you can set up everything on your own.
Aside from live streaming, the theme also lets you sell pre-made or custom content, thanks to the WooCommerce plugin that's included in this software.
Not only does eModel have great features, but it also has a modern design with an attractive color palette. Additionally, this theme includes 8 unique gallery types.
It's worth mention that this theme allows you to password-protect your photo and video galleries. This way, you can charge extra for access to exclusive content.
Notable features:
Lve cam feed from camming platforms
WooCommerce plugin included
Endless customization options
8 different gallery types
Kitty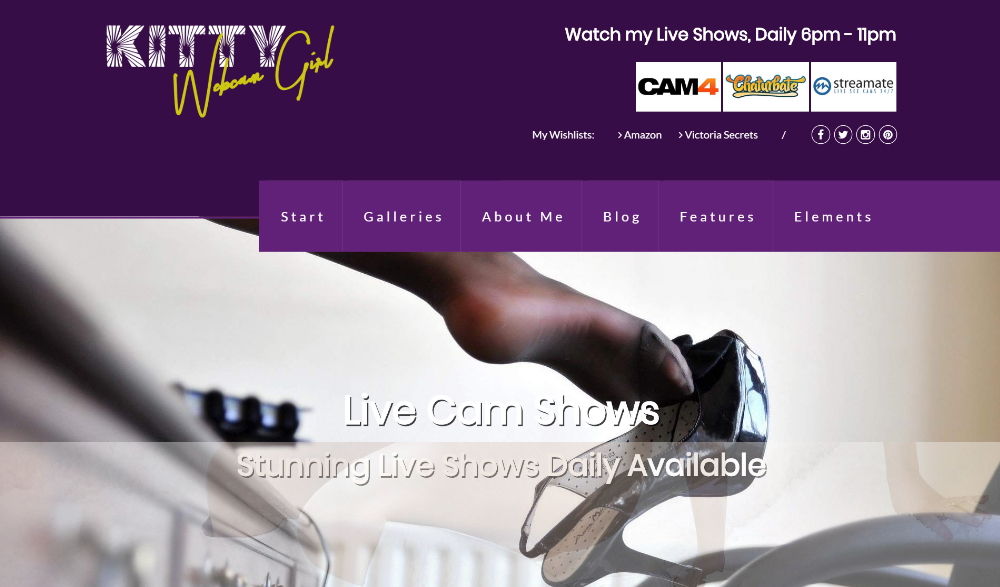 Kitty is a WordPress adult webcam theme that is designed for cam girls exclusively.
This theme allows you to conect your cam feeds and automatically stream your content on multiple chanell connect your cam feeds from your other sites. Furthermore, thanks to the WooCommerce plug-in, you can upload and sell your shows or pre-recorded adult content.
Another great thing about this software solution is that you can add your Amazon or, for example, Victoria's Secret wishlists right to the top of the website, where everyone can see it. This way, you can incentivize your visitors to buy you gifts.
In addition to that, Kitty comes with an amazing, purple design that is fully customizable.
Notable features:
Connect your cam feeds
WooCommerce plug-in
Fan Club
Wishlists
Cora Amateur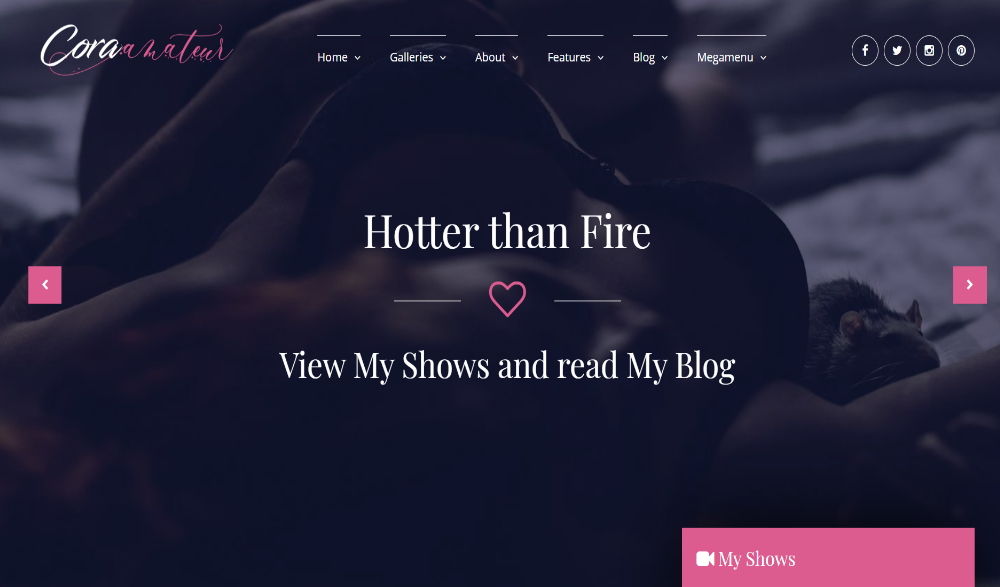 Cora Amateur is a fully responsive WordPress adult webcam theme with an unusual, but visually appealing design. Not only does this theme look good, but it's also packed with great features.
As you can guess, this theme was designed with amateur webcam models and porn performers in mind. It was made to help you promote your work and optimize your earnings. Furthermore, you can use the blog feature that comes with this theme to engage with your customers, announce upcoming shows or talk about your personal life.
What's especially great about Cora Amateur is Custom Content where you can offer custom-made content for sale. Furthermore, you can even turn this into a subscription website, thanks to the Fan Club option. With this option, you can build an exclusive network for premium members who'll have access to special content, for a monthly price.
What makes Cora Amateur perfect for camgirls is that you can showcase your cam feeds from various platforms such as Chaturbate or LiveJasmine right on the homepage.
Notable features:
Blog
Custom Content section
Fan Club section
Streaming from other platforms
Violet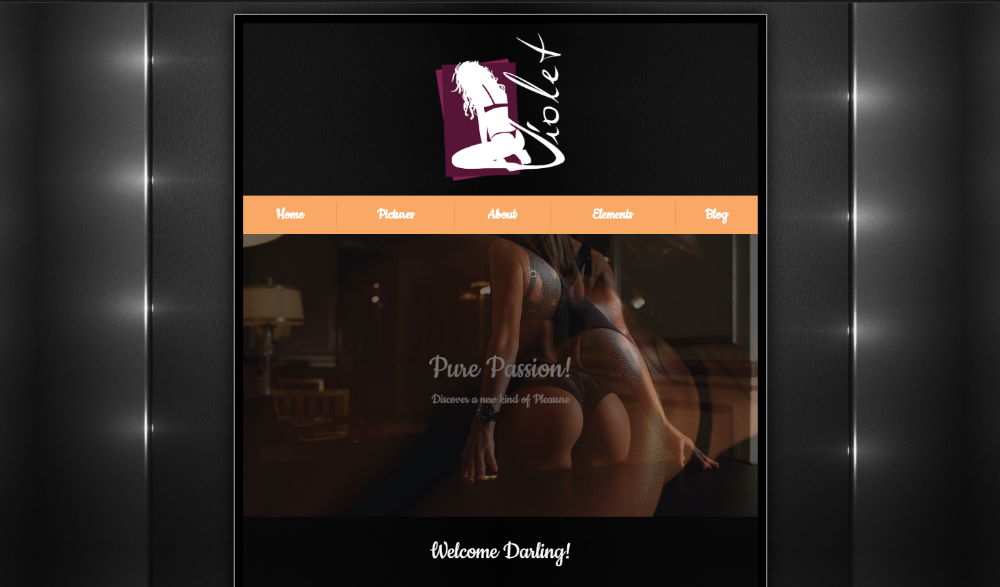 Violet is a stylish WordPress adult cam theme, made for all kinds of porn performers, including webcam models.
This theme offers you four different, modern portfolio styles to help you showcase your work experience.
When it comes to customization, you have a limitless number of options. You can do anything from adding your own logo to importing unlimited slideshows for any page of your website, adding custom footers and menus etc.
Furthermore, this piece of software comes with the WooCommerce plug-in that will let you sell all sorts of goods on your website.
The theme can also help you make a website in any language. In fact, you don't have to translate a word of content. It will all be done automatically thanks to the built-in translator in less than 5 minutes.
Notable features:
Four different portfolio styles
Translation ready
Limitless customization options
WooCommerce plug-in
Honey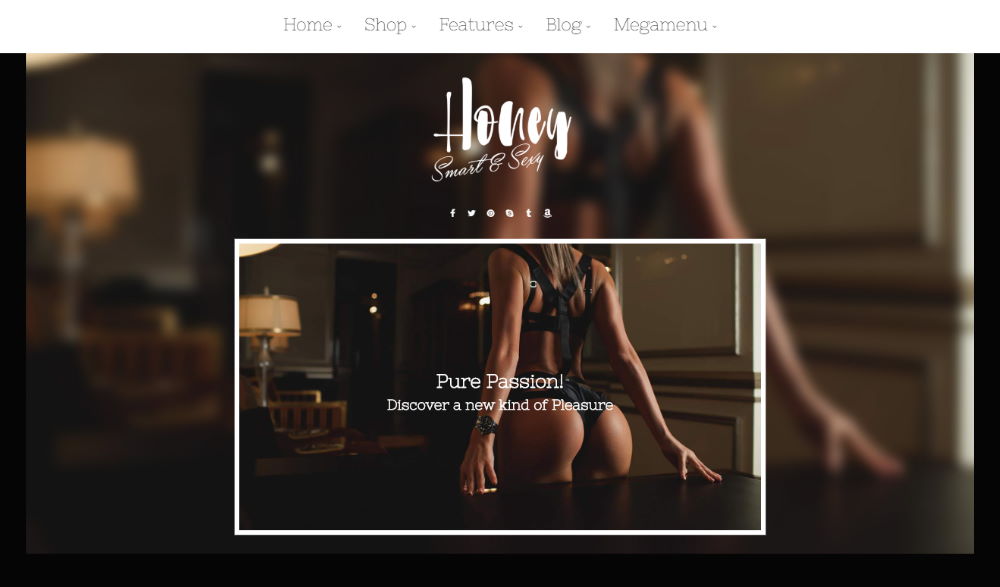 When it comes to WordPress adult cam themes, Honey is the best of the best. Not only does it come packed with useful features, but it also features a classy, black design.
Of course, as is the case with most other WordPress themes, it's fully customizable. In fact, you can choose from more than 600 color options, 100+ shortcodes, and over 800 Google webfonts.
This theme is perfect for all cam girls, amateur and professional, who want to keep in touch with their fan base. You can list your services on your website, connect your social media accounts, etc. You can also showcase your cam feeds from different camming platforms, right on the homepage.
Aside from this, Honey comes with two amazing plug-ins – Woocommerce and Digital Downloads. You can use these plugins to make an online store and sell digital content. This way, you can make an additional income and increase your revenue. helping you make an additional income.
What's more, you can even password-protect your content and set up a monthly subscription.
Notable features:
Endless customization options
Direct streaming from other cam platforms
WooCommerce and Digital Downloads plug-ins
Password-protected content
That's it! That was our list of the best adult webcam software that can currently be found on the market. Of course, it's up to you to decide which one you want, but we are sure you won't go wrong with any of the entries listed here.