We've already written about free porn video scripts, but they're not a particularly good solution. So, if you want to invest in a premium script, you've come to the right place.
Generally speaking, the paid porn video scripts are better than free scripts because they come with lifetime updates and professional customer support.
Continue reading to find out what else comes with the premium scripts and check out our complete list of the best porn video scripts. We've decided to rank the scripts from worst to best, so keep reading to the end and find out what scripts made the cut.
The definitive list of the best porn video scripts
Adult Search Script by Clone Forge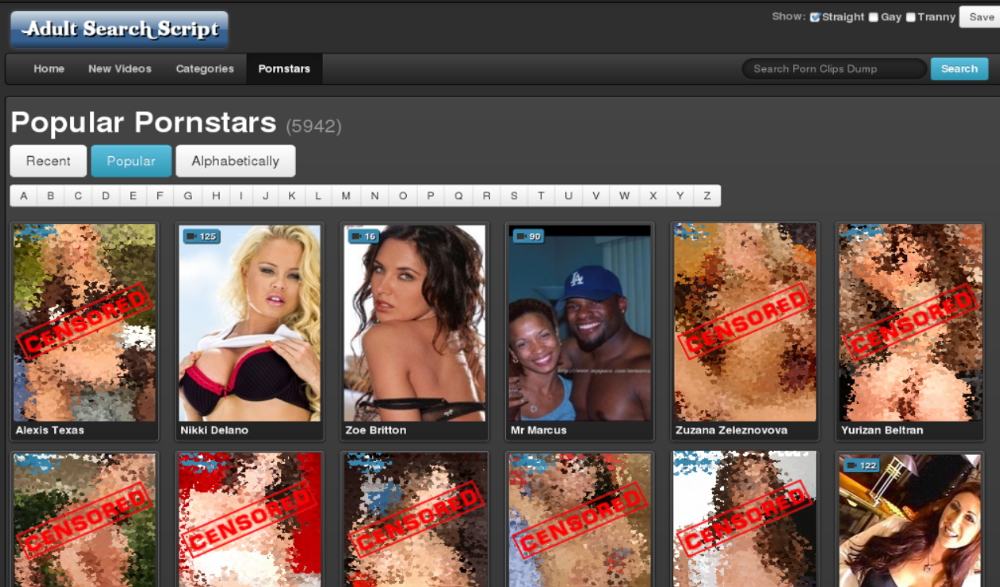 Adult Search Script doubles as an adult tube and search engine script. However, its layout is pretty monotonous and outdated. What's more, this script actually comes with two template styles – tube style and search engine style. Each of them has only two color combinations. This probably won't allow you to customize your site as much as you'd like.
The good thing about this script is that it supports embedding from 39 tube sites. This means you can grab videos from all these websites.
All in all, this script is functional, but not very good when it comes to the design.
Features included:
Two templates styles, each with two color combinations
Video grabbing from 39 supported tube sites
Several modules
The Tube Site Builder by Robo Scripts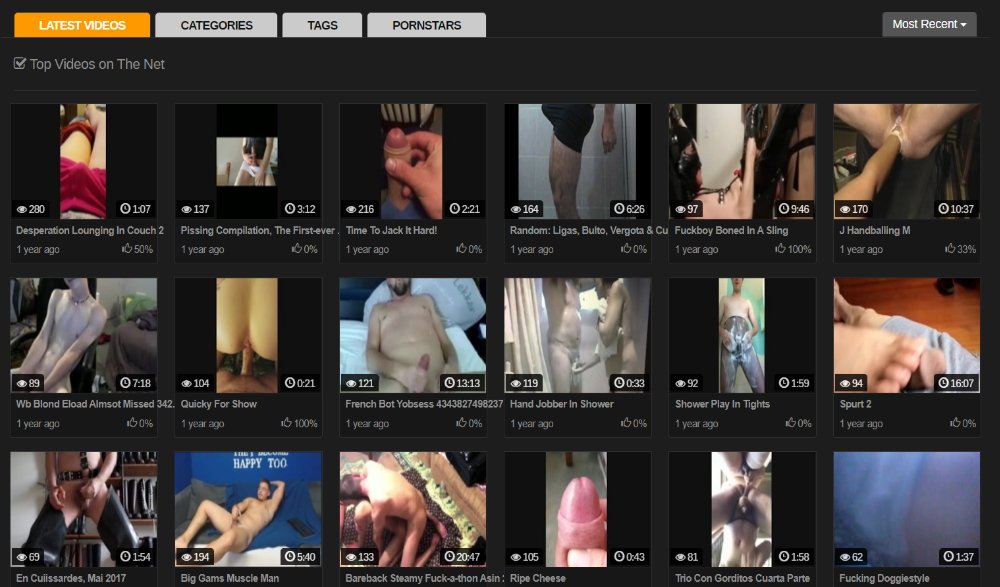 The Tube Site Builder is a porn PHP script that will allow you to quickly set up your adult tube site. It comes with four free responsive, mobile-ready themes with customizable collor schemes.
This script already has more than 400 built-in porn video categories. In addition to that, it has a tool that lets you quickly upload multiple videos from other tube sites, together with their titles, descriptions, tags, etc.
TSM has the basic social features of tube sites – users can register, upload videos, like, rate and comment. However, it doesn't have any advanced user features. The main flaw of this script is that it doesn't allow you to add membership options.
Features included:
Four responsive themes
400+ built-in categories
Dump tool
xAggregate by Adent.io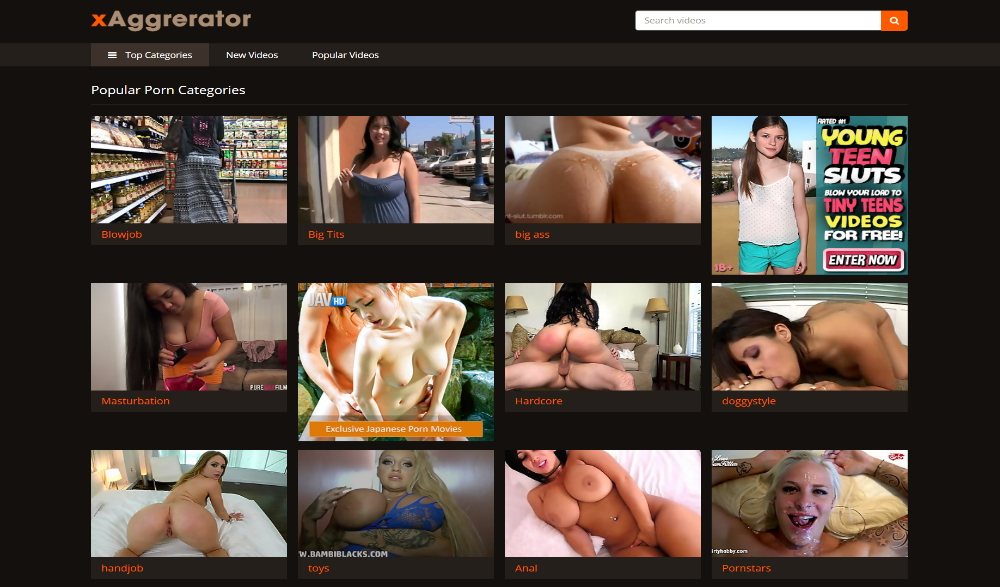 xAggregate is a porn website script that comes from the same developers as the popular xStreamer. This one, however, is a simplified tube script.
Simply put, this is a porn tube script that will let you create a website where you can search, import, and embed videos from other tube sites. What's especially great is the script comes with thousands of pre-uploaded videos, which means you don't have to start uploading from scratch.
The script uses open source code, which means that you can implement any changes you want.
A great feature of the script is its advanced search feature. This feature lets you filter videos by source website, duration, categories, popularity, ratings, etc.
Features included:
Thousands of pre-included videos
Multiple banner ad spaces
Open source code
Advanced search feature
xMember by Adent.io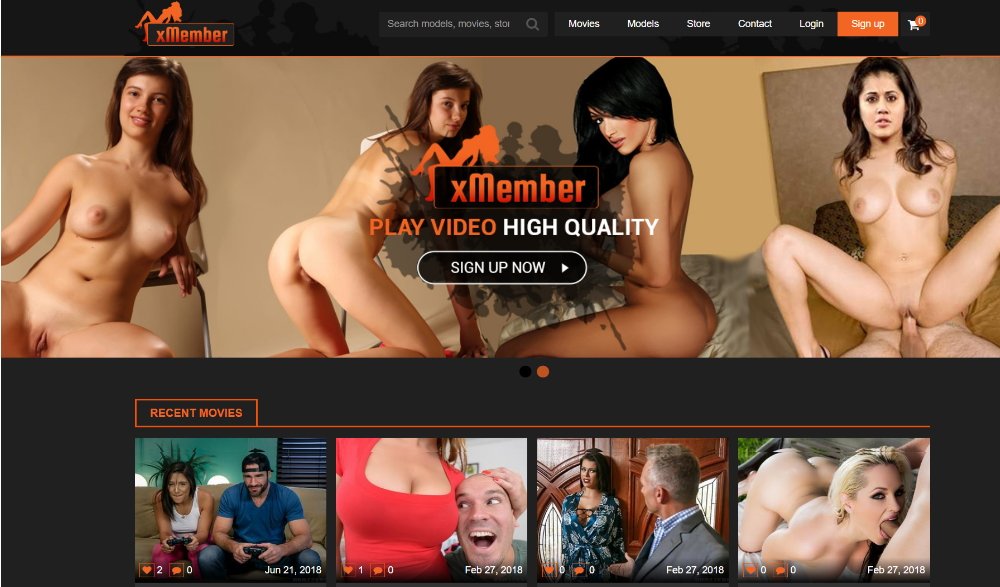 xMember is a membership and video streaming script made by Adent.io. While this script is primarily made for content producers, studios and amateur performers, you can also use it for a tube website.
The focus, however, is on the membership aspect. Because of this, you'll be able to create various membership plans that will let your users download and watch HD videos, according to the limits of their plan.
What's more, the script lets you integrate a trial and VIP membership options. This feature lets users sign up for a free 2-day trial that will give them unlimited access to the site. After the trial expires, they'll have to choose whether to cancel the trial or get a VIP membership. This particularly useful if you plan to use memberships to monetize your tube site.
As far as uploading goes, xMember allows you to upload videos in bulk.
There a number of payment gateways integrated into the script: PayPal, CC Bill (for credit cards) and Bitcoin. This allows everyone to sign up for a membership on your site.
Features included:
Membership system
Trial and VIP membership option
Bulk upload
Adult Video Script by Envient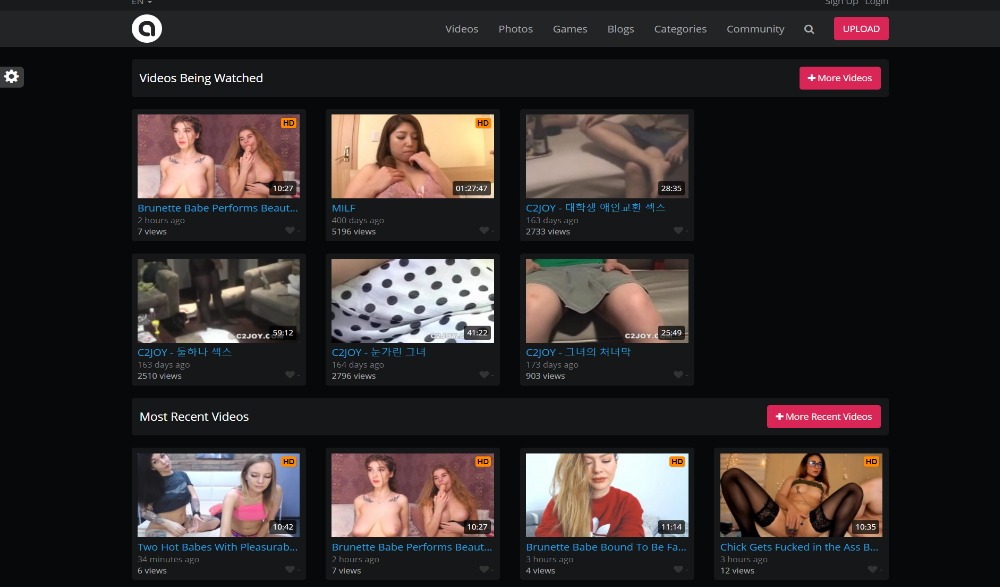 Adult Video Script is another porn video script that resembles PornHub. Aside from allowing videos, this script also lets you share photos and even games on your website.
This porn website script supports more than 20 video formats. All uploaded videos are converted into web and mobile-ready formats and resolutions, which you can configure from the admin panel. Additionally, you can enable the option that requires you to approve files before they appear on the website.
The script also has a blog section where your registered users can write their own blog posts. In addition to that, AVS offers a premium membership system. You can set up a few different limits and permissions for different membership levels.
There's a reason why Adult Video Script is one of the most commonly used adult tube scripts. It has lots of great features and a clean design that you can easily customize.
Features included:
Supports more than 20 video formats
Mobile-ready video formats and resolutions
Option to approve files before they appear on site
Multi-language system
Smart Tube Pro by Smart Scripts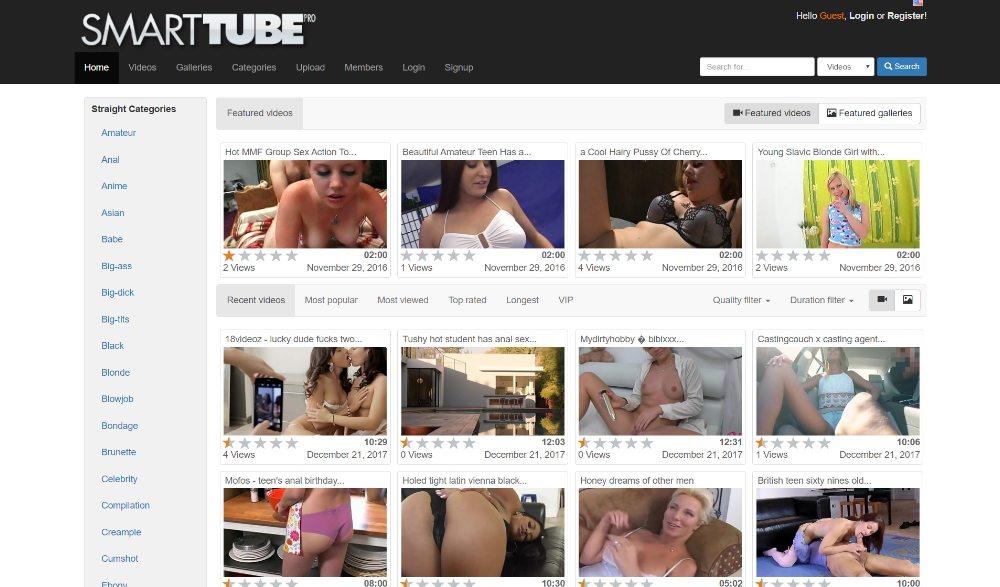 Smart Tube Pro is another great porn site script. This script supports self-hosted and external video and photo galleries. It also supports several languages for your viewers from all over the world.
Smart Tube Pro has a built-in membership system, where you can choose different types of memberships. You can offer your users monthly memberships or pay-per-video or gallery membership. It's also integrated with quite a few billing systems – CC Bill, Epoch, and Zombaio to name a few.
Additionally, Smart Tube Pro allows you to create two different account types – users and webmasters. Both account types can upload and watch videos, but webmasters can also add adverts to the videos they upload.
The script's design is nothing special – it's a standard, clean and simple porn site script. However, if you want a more complex design, you can always customize it yourself.
Features included:
Self-hosted or external videos and photos
Built-in membership system
Integrated with numerous billing systems
Two different account types
xStreamer by Adent.io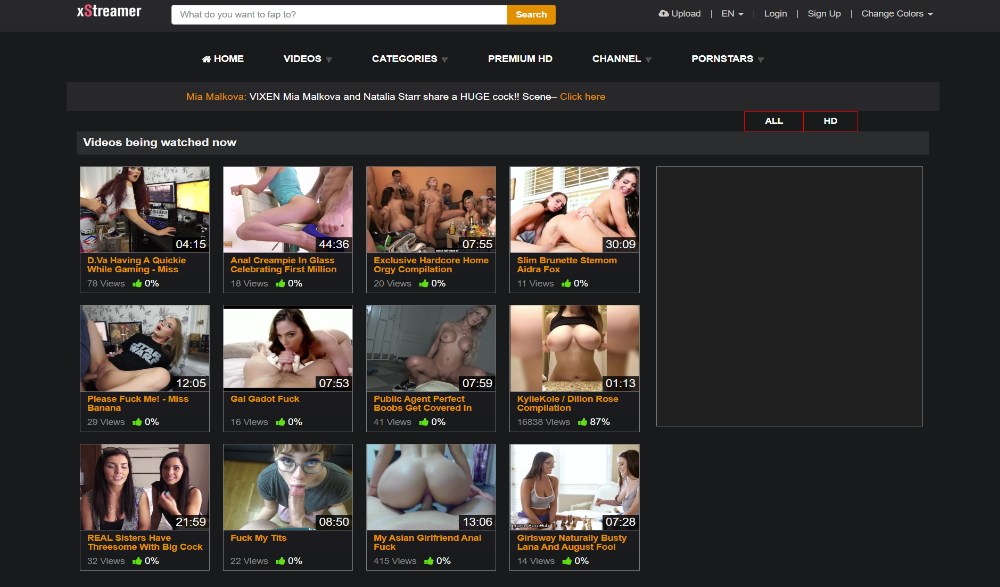 xStreamer is a popular premium PornHub clone tube script. It comes with many plugins, that include everything from monetization (ads, memberships, banners, etc.) to community plugins.
On xStreamer, you can set up subscription-based membership plans. You can create multiple membership plans and set the limits and permits for each plan separately.
xStreamer also gives you to option to grab and embed videos from other tube sites. What's best is you don't have to pay more money for these features – you get them for free. You can also upload videos in bulk from the admin panel.
And finally, this porn site script has an advanced meta tagging option. This means you won't have to bother writing your own meta tags. xStreamer has auto generated meta tags that you can additionally customize for each video.
These are just a few of xStreamer's numerous options. We advise that you check out their demo for more details.
Features included:
Subscription-based membership plans
Grab and embed features for free
Bulk upload
Auto generated meta tags
MechBunny Tube Script by Mechanical Bunny Media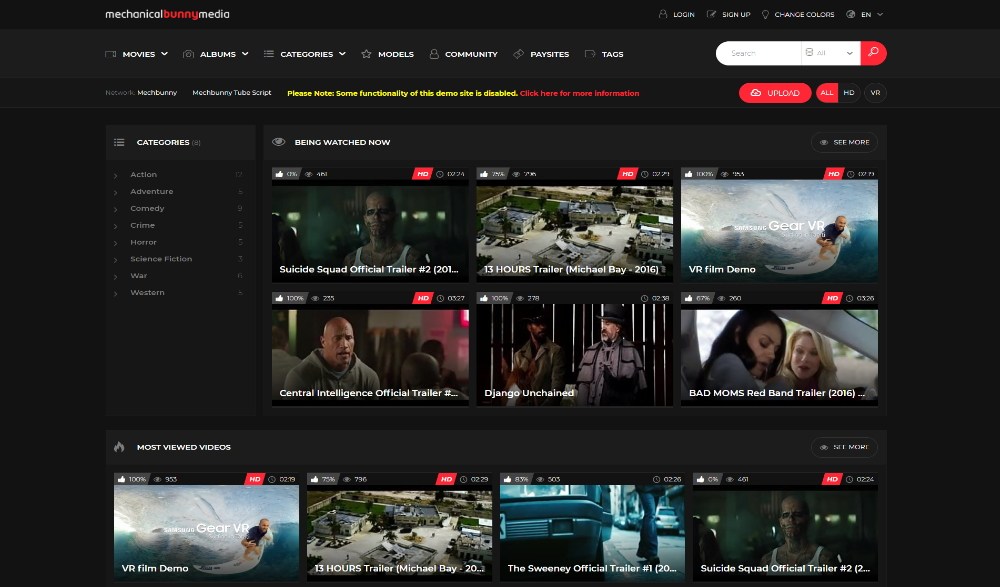 As far as adult tube scripts go, MechBunny is probably the most original script when it comes to design. It has a modern, but clean home page with a particularly appealing layout.
Mechbunny comes loaded with tons of amazing features.
For example, there's the private messaging feature and a community search option, where your users can look up other users. There's also a feature to turn your tube site into a paysite with monthly memberships or as a video-on-demand platform. It also comes with payment integration for Epoch, CC Bill, and Verotel.
Additionally, when your viewers put their cursor over a video thumbnail, they'll see the video preview – just like on all big tube sites!
Possibly the most interesting feature of the MechBunny porn site script is its Virtual Reality option. The script is integrated with Delight-VR, a web-based virtual reality video player, which will let your users view VR or 360-degree videos.
Features included:
Private messaging system
Membership systems – monthly or VOD
Thumbnail video preview
VR/360 degree videos
VideoX by Vicetemple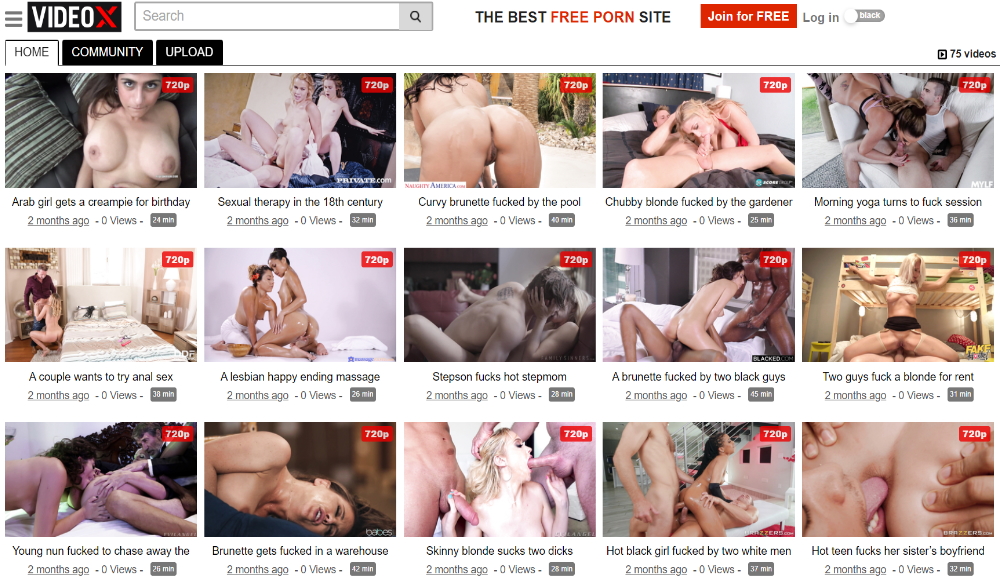 VideoX wins the second place on our list of the best porn script.
This script is a direct clone of Xvideos, which means it leaves little options for customization. However, you can fault its tried and tested design, and it's hard to argue against its incredible features.
It allows you to categorize your content, provides instant video previews and comes with membership levels and the option to restrict content to certain users. Meanwhile, it also allows you to choose your preferred publishing method – you can freely upload or embed videos from the most popular porn sites.
We would happily recommend this script, despite its lack of originality.
Features included:
Instant previews
Membership levels
A variety of uploading methods
Highly optimized ad spaces
Open code
HubX by Vicetemple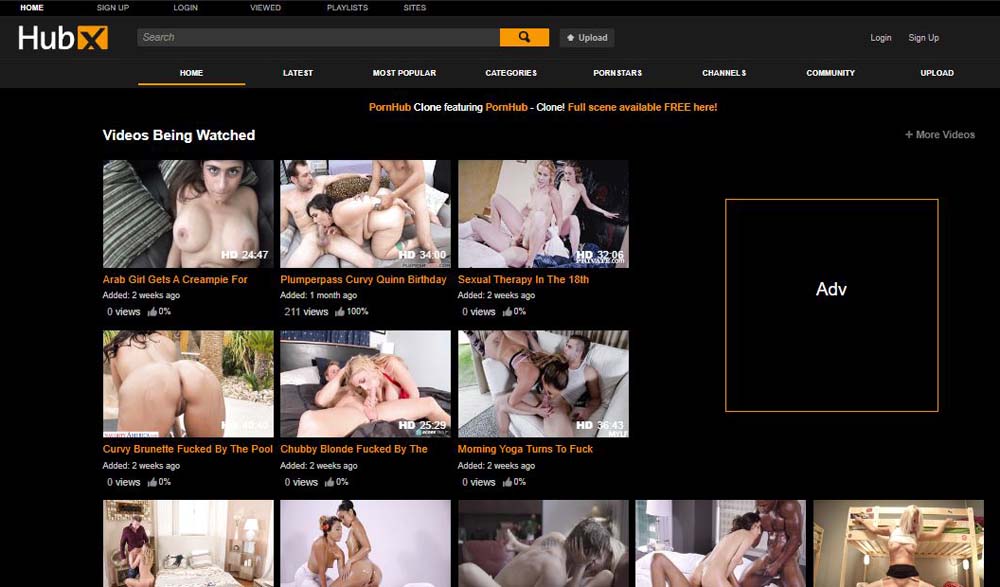 The title of the best porn video script goes to HubX, a PornHub clone script offered by Vicetemple. Although it's not particularly original in terms of design, it offers the most powerful features on the market.
It allows you to categorize videos, add porn star profiles, and build communities for like-minded people. However, that's far from all – HubX also comes fully optimized for search engines, a wide selection of monetization methods, and it's mobile responsive.
Its advanced HTML5 video player supports all device sizes and allows viewers to preview videos by hovering over them. Thanks to HubX, adding videos has never been easier – you can upload them manually, import them in bulk or embed them from other porn sites.
These are just some of HubX's incredible features that make it the best adult tube script currently available on the market. You can always check out their demo for a more complete experience.
Features included:
Video previews
Multi-server and CDN support
Translation ready platform
Open source code
And that's it, this is where our list of the 10 best premium porn tube scripts ends. As you can see, they're all pretty great and most of them come packed with various features. Now the only question is – which features do you need?
Ultimately, this is something you'll have to decide for yourself. So, carefully go through our article, take a look at the script demos, and choose the best porn video script for your website.