Webcam modeling is one of the most profitable ways to make money from porn and it's also one of the easiest ways to earn money. Mainly, it's a lot more convenient than doing professional porn – you're always working from the comfort of your home and on your own terms.
You don't have to go to shoots or spend hours travelling to shooting locations. You don't have to spend hours preparing for your films or get STD tests every two weeks. All you need to do is have a private place where you can do cam shows and be ready to commit yourself to it.
Now, if you're considering entering the webcam business, but you want to hear more information about how much money you can actually make as a webcam girl, you've come to the right place. Here, we deal with the question most often asked about the adult industry: how much do webcam girls make? Continue reading to find all the juicy details.
How much do cam girls make in reality?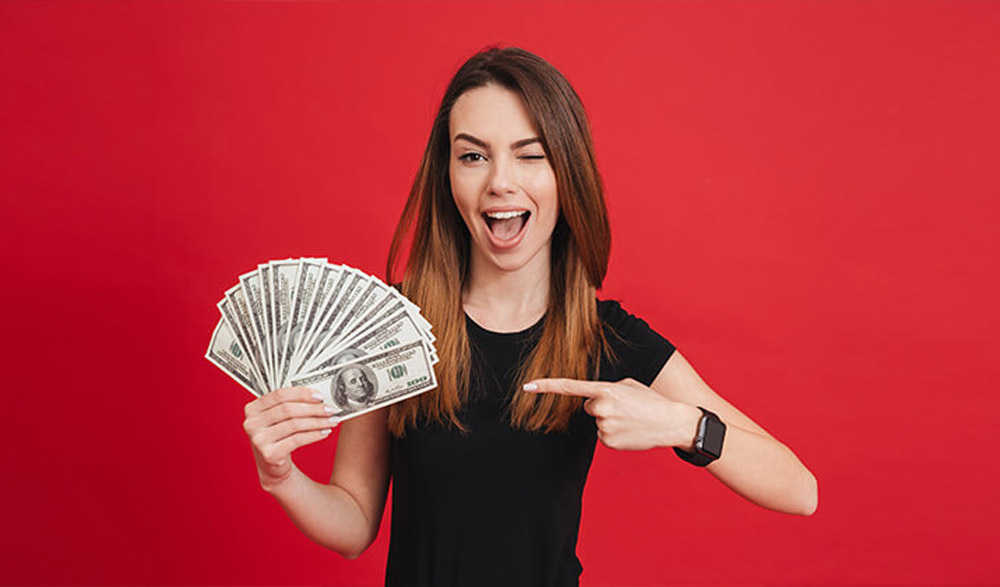 Before we start, we want to open this article with a few words of caution. If you're only starting out, you need to be realistic and not get discouraged easily. You may have heard of girls making $50,000 to $100,000 from their webcam shows. However, those figures are only true for the most popular cam girls and you can't expect to make anywhere close to it at the beginning.
On average, a new cam girl makes between $50 and $100 a night. However, this depends on several factors, including how many hours you work, what time of day you work, what you're willing to do on cam, etc.  You should also e aware that fetish cam girls typically earn more than their more vanilla counterparts.
However, you need to be aware that cam girls' earnings typically vary from day to day. Some days will bring you hundreds and perhaps thousands of dollars, while others will bring you ten or twenty dollars.
Still, as you start getting experience and popularity, you'll earn more. For example, more experienced cam girls can earn anywhere between $200 and $1,500 a day.
How to make money as a cam girl
Now, before we start talking about how you can make money as a cam girl, it's important that you understand all the types of chats that exist on camming platforms.
Free chats
Free chats are visible to anyone who visits the camming website or your profile. This type of chat is free in the sense that you don't charge anything per minute. However, that doesn't mean you can't earn from free chats as well.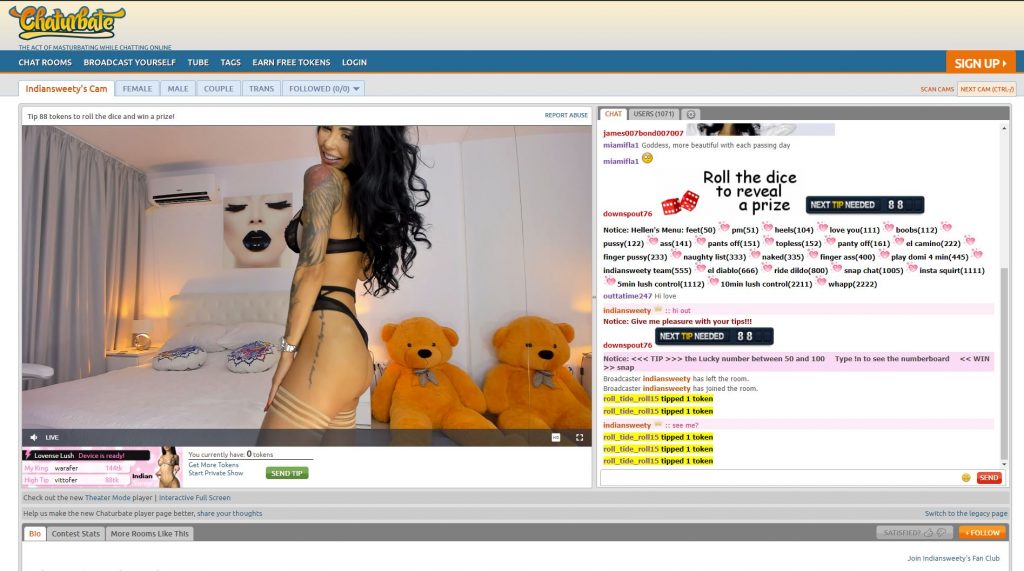 Cam girls can make a significant percentage of their overall earnings through tips that they get on the free chat. While most viewers don't tip highly, there are certain customers that are happy to tip their favorite model generously.
Still, it's true that webcam girls earn most of their money from private chats.
Private chats
Now, private chats can be divided into two different types – private chats with and without voyeurs.
Private chats with voyeurs are generally one-on-one shows where you perform for one person paying on a pay-per-minute basis while other private voyeurs also watch the show. They don't participate or chat with you, though. For this type of private shows, you can charge around $2 to $3 per minute and an additional $0.5 to $1 per minute for each voyeur.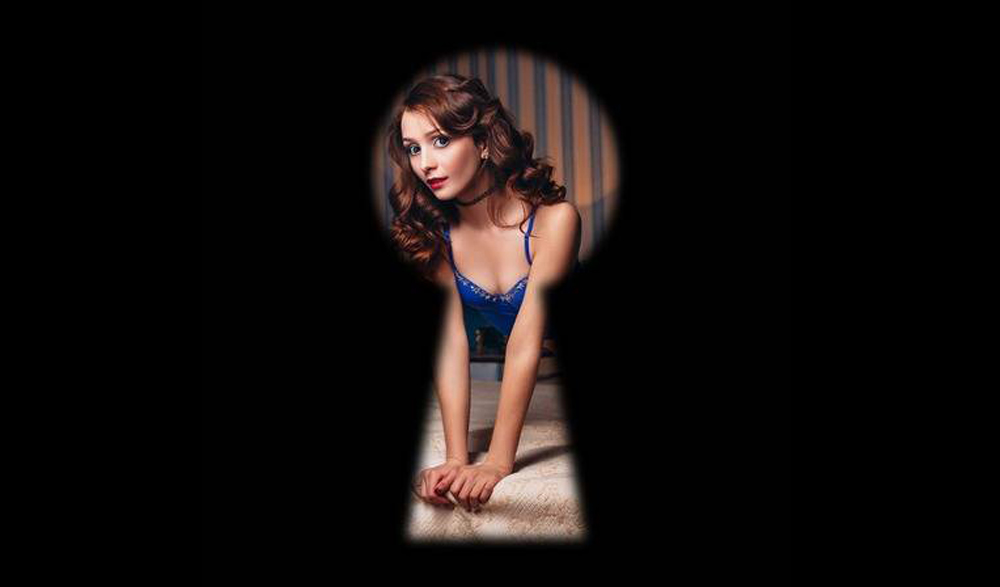 Private chats without voyeurs are true private, one-on-one shows where you perform for one person only. These types of shows will generally be your biggest money-makers. For them, you can charge anywhere from $3 to $5 per minute.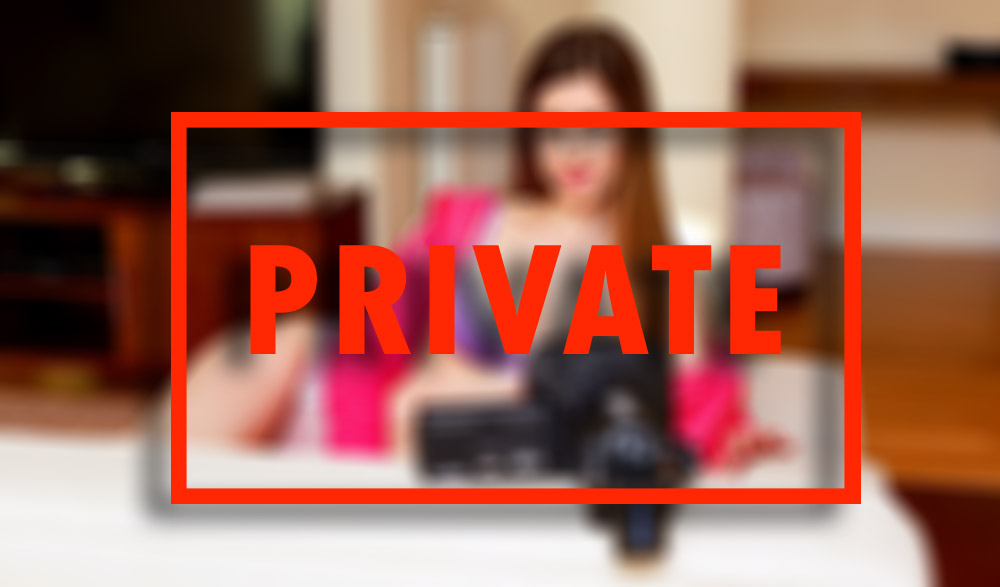 Group shows
Group shows are pay-per-minute shows performed for a group of people who all pay the same rate and all participate in the chat. During group shows, you can earn around 50 cents per minute per participant.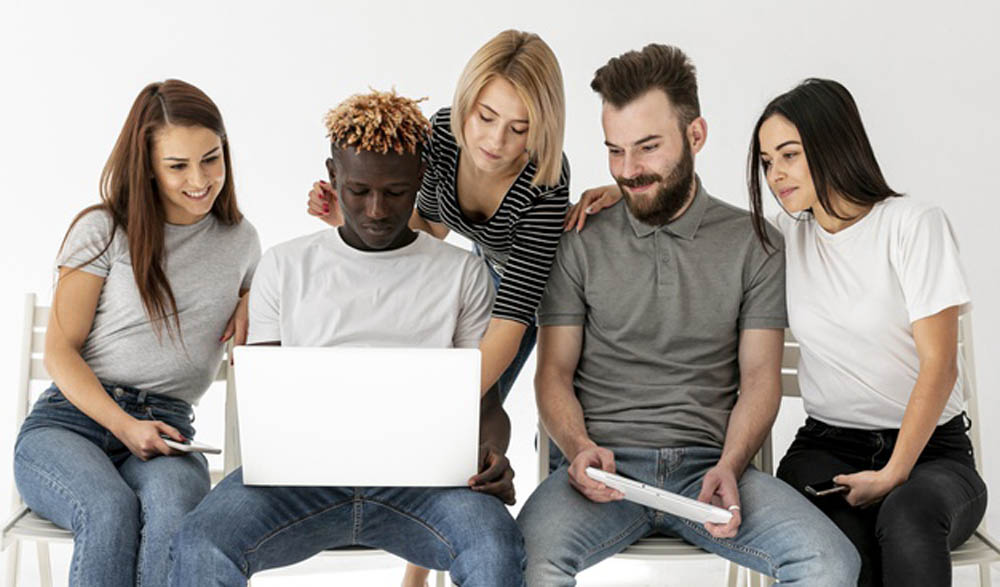 To sum it up, as a cam girl you can make:
$50-$100 a night as a newbie
$200-$1,500 a night as an experienced cammer
$2-$3 + $0.5-$1 per minute with private chats with voyeurs
$3-$4 per minute with private chats without voyeurs
$0.50 per minute, per participant with group shows
How to increase your earnings from webcam shows
Now, let's talk about what you can do to increase your income.
Being hot is not enough
Keep in mind, though, that being pretty and hot is not always enough to be a successful cam girl. Sure, it will help you make money in the beginning, but in the long run, what matters most is your personality. If you seem stuck-up, awkward, shy, or bored, you're less likely to earn money, even though there are some people who are into this.
Be respectful and understanding
Another important thing you should remember is that you shouldn't treat your customers as mere sources of income. You should always treat them like real people with real needs and desires. Give them your attention, especially in private chats. Make sure to ask them about themselves, ask them about their day, what they like, what turns them on, etc.
Talk about yourself
However, you should also talk about yourself – nothing too personal, though, and nothing that will reveal any private information about yourself. The trick here is to get the customer's affection, get him to see you as more than an object of sexual interest – to get him to care about you. This is the best way to get regular customers who will eventually start coming to the camming site just for you.
Remember what your customers want
You should also try to remember what you talked about in private chats and what your customers tell you. You can write down the key points after your session is over. So, the next time they have a session with you, they'll see that you remember them, which will make them feel special.
Create a streaming schedule
It's important that you stick to a consistent schedule. Always work at a certain predefined time of the day. This is the easiest way to get regular viewers and customers.
What's more, you can publicly list out your work hours, so that your viewers always know where and when they can find you.
Perform on Skype
If you're not happy with your earnings and you want to earn more money, you can start performing on Skype as well. There, you can charge up to $15 a minute, maybe even more, if you become a well-established model. If you want to learn more about Skype shows, you can check out this article.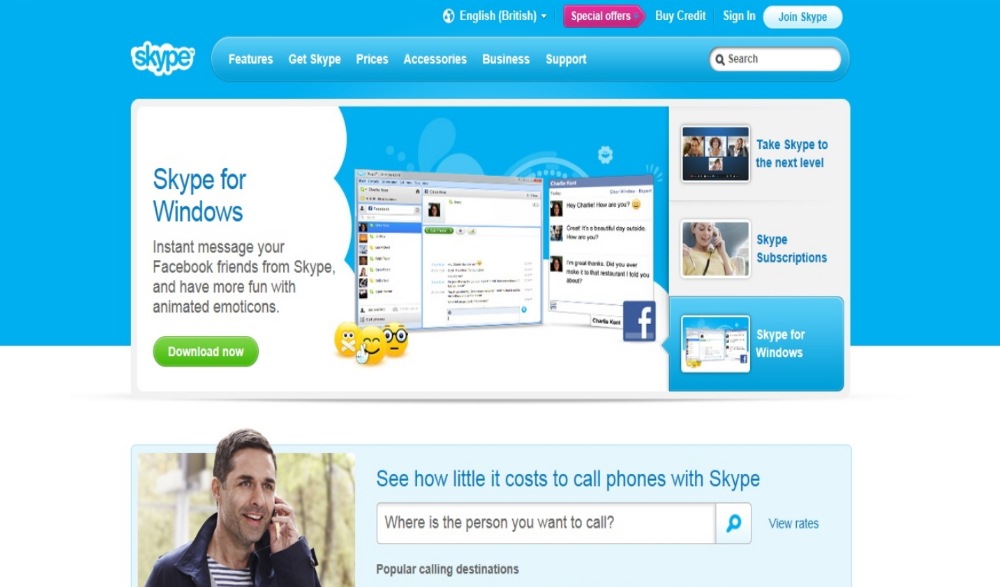 Additional sources of income
Finally, if you truly want to increase your income and diversify your portfolio in the adult industry, there's a number of different routes you can take. For example, you can start selling your used panties, record and sell homemade porn, find the webcam platform with the best revshare programs, or launch your own website with a theme like ModelX. All of these ways will bring you more money and popularity, both in the short and long term.
That's all for now. We hope this article gave you a better idea of how much you can earn as a cam girl. Now, if all this talk has you interested in learning how to become a webcam model, then you can read our extensive guide on how to become a cam girl here.