Introduction
It's a well-known fact that the adult industry is extremely lucrative. In fact, it's worth around $100 billion a year! And it's no wonder that so many people are trying to get into porn.
Well, if you're one of them and if you're looking to earn money with porn, you've come to the right place! Your options are practically limitless. Do you want to be a performer or work behind the scenes? Maybe you want to work from your phone? Or write about porn? In any case, we've got something for everyone who wants to find out how to get into porn and start earning money from it.
To make this guide more informative and easier to navigate, we've divided it into several categories. Continue reading to find out how to make money from porn.
Requirements
Before we start, it's important that we lay out the basic requirements that you need to fulfil.
As you may already know, the porn industry requires you to be at least 18 years of age (sometimes even 21 year old) to participate in it. This is true for all adult niches. However, some niches are more strict when it comes to background checks, while others can be easily manipulated.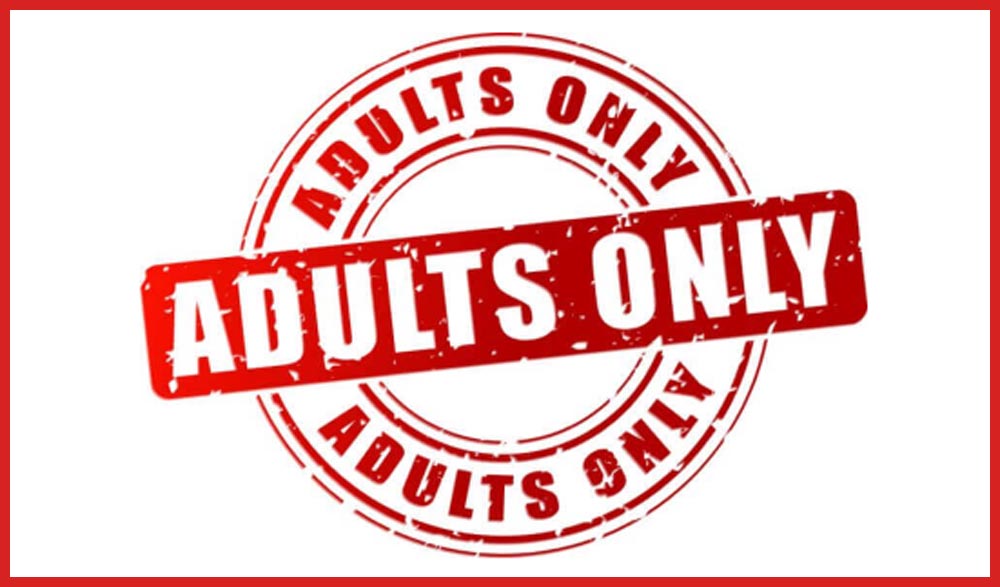 For example, if you want to start an adult tube website, chances are you won't have to provide any ID to confirm your age. On the other hand, if you're looking to get into professional porn acting, you'll need at least two forms of government ID to confirm that you're older than 18.
In addition to that, some of the methods that we will present in this article might have special requirements for you, but we'll cover them within each specific field that they refer to.
Adult advertising
The first category on our list is dedicated to all the ways you can earn money with adult advertising. You might be surprised to find that starting an adult tube website is listed here as well.
That is because adult tube websites make most of their revenue from advertising. Since they usually don't charge any membership fees, their webmasters need to find another way to earn money. That's precisely where adult advertising comes into the picture.
In order to make money from an adult tube website, you need to sell or rent ad banners. These banners will provide you with a steady stream of revenue. However, before you begin earning, you'll first need to create your own website.
Starting an adult tube website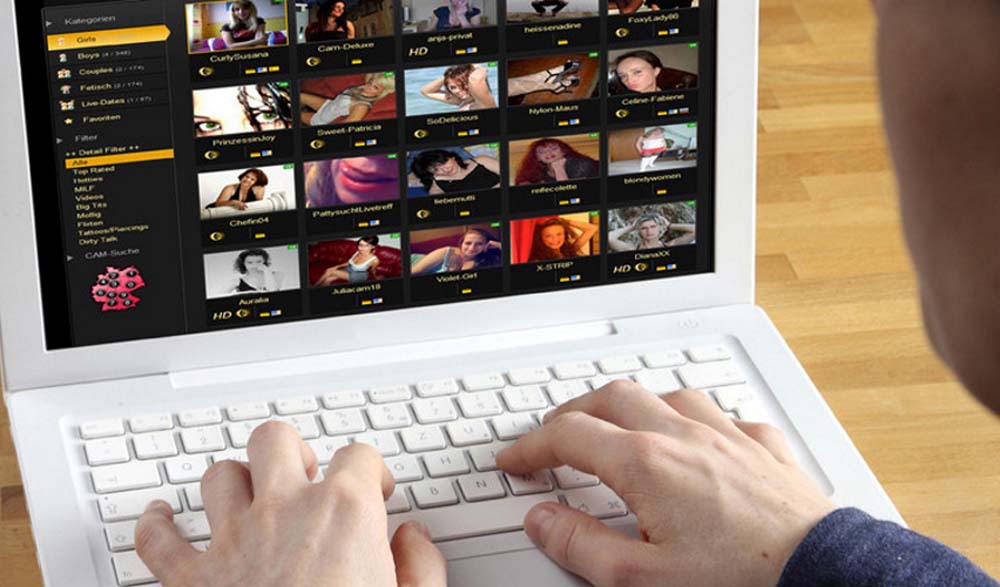 Getting involved in the adult entertainment business is appealing for many reasons, the biggest one being the financial aspect of it. For beginners in the industry, the best choice is to start an adult tube website, rather than cam or membership sites.
That's because tube websites require the least effort. Besides, research shows that visitors are generally more likely to visit tube sites than porn websites that require payments.
If you're now considering starting your own adult tube website, here are the basic steps that you need to undertake:
Find a domain: When you're starting any website, you first need to pick a domain name. Adult tube sites are no different. Generally speaking, shorter names are better than longer ones, because they're easier to remember. You should also try to find a name that is recognizable and in tune with what your website will be offering. If you plan to target a certain adult niche or kink, make sure to use a niche-specific name.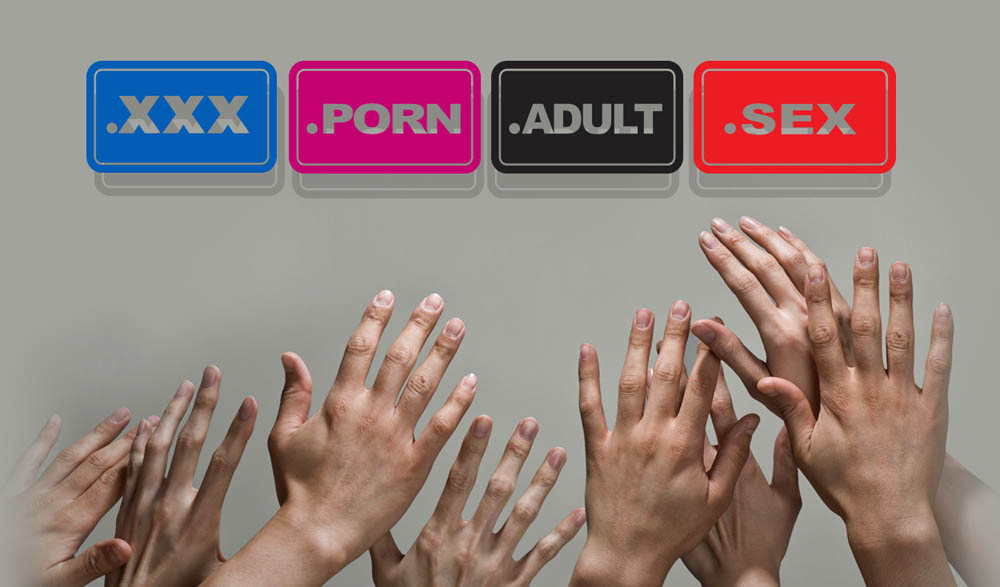 Buy hosting: Hosting is the next most important step and there are many factors to consider here. For example, you should find a hosting provider with servers located in a country where porn websites are legal. There are many offshore providers out there, but it's best to choose one that specializes in adult hosting, like ViceTemple.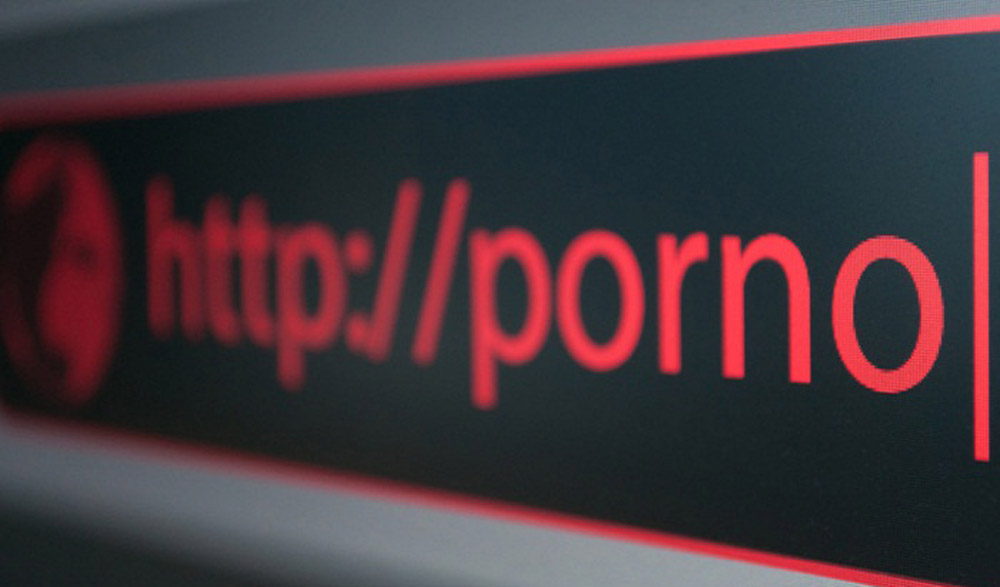 Adult tube website design: The easiest way is to pick a theme designed specifically for adult tube websites such as PornX. This way, you will get a ready-made site and you won't have to spend much time customizing it. However, there are countless adult tubes on the market at the moment and picking a theme that will likely stay with your website until it is shut down won't easy. If you need any help choosing the best theme for your site, check out our article on the best adult tube themes.
Alternatively, you can rely on turnkey adult websites for all your porn site needs. That way, you get a complete product without much hassle and focus on making money instead.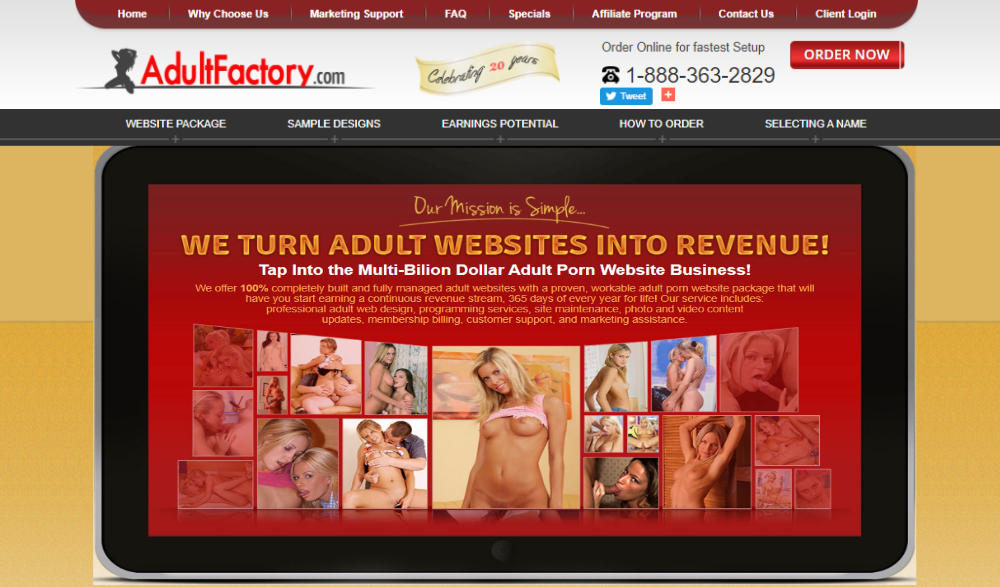 How to earn money from porn tube sites
The main advantage tube sites have over membership websites is that they're free to use. However, that doesn't mean you can't make any money with tube sites. There are actually various ways that you can earn money from your tube site.
Have you ever noticed an advertisement over the Play button when you open a video on a tube website? Sometimes you have the option to close them and sometimes you have to wait a few seconds. Well, that's video advertising and that's one of the ways that tube websites can make money.
Affiliate advertising and pay-per-click
As you've probably noticed, whenever you open an adult tube website, there are numerous ad banners on the page. They are strategically placed there and their job is to get the user to click on them. When a user clicks on the ads, they're redirected to the advertised link.
Now, this is where tube sites earn money with the help of pay-per-click programs. They get a commission for each visitor that clicks on the advertised link. The more people click on the ad, the more money a tube site will make.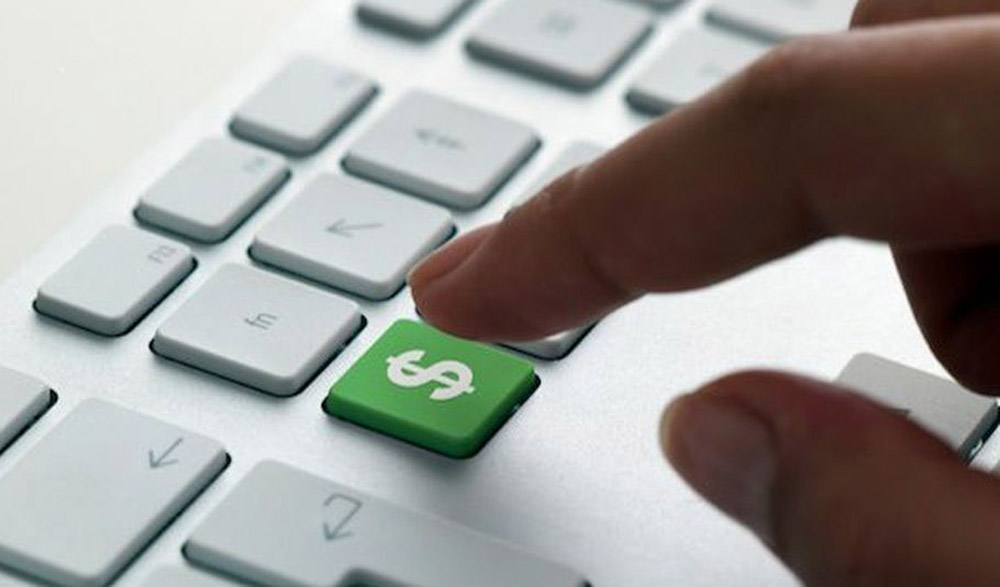 Apart from that, tube sites can also earn money by letting other businesses advertise on their website. Generally speaking, the amount you can earn from selling or renting ad space can be calculated with the following formula: number of visitors/10 = price you can charge for the ad space.
Where can you find videos for your adult tube site?
The easiest way to get videos for your website is to download them from other porn websites. For example, the most popular membership-centred websites often offer certain marketing programs. That means that they let you embed their content on your website without any fees.
Why would they give away their content? Because this benefits both of you – it promotes their websites and gets them traffic, while you get tons of content that you can use.
You can also find videos for your site by searching for content creators. There are many people producing porn videos and pictures and they typically offer their products at low prices. In addition to that, you can reach out to performers who film themselves and ask to buy their content.
If you'd prefer not to look for original content for your tube website, we have an alternative option for you – the reuploading method. Keep reading to learn what reuploading is and how you can make money from it.
How to make money with the reuploading method
The next method you can use for making money with your adult tube website is usually referred to as the reuploading method. It's fairly simple and effective, and as people who use it claim, it makes for a decent passive income. Here's our step-by-step guide for this method.
Create your website
Make accounts on porn websites
Download porn videos
Cut and reupload the videos
However, you're only going to upload part 1 of your video to a popular tube website. Then you're going to name it something like this: Video name part 1 – watch part 2 on yourdomain.com. After people watch part 1, they will want to see part 2 of the video, and there you go. Your website will get a regular stream of visitors.
It's all very simple – all you need to do is place Chaturbate webcam ads on your website or redirect your domain to Chaturbate. People love cam girls, and Chaturbate is a prominent camming website.
Chaturbate will pay you $1 for each visitor from your site to their site, provided that they register for a free account – this is called pay-per-lead. On the other hand, if someone coming from your site signs up and spends money to watch their cam girls, you'll get 20% of the amount they spend. This is called revshare (revenue share). In other words, the more visitors you're able to attract to your website, the more money you'll earn.
You can also use this method by partnering up with CrakRevenue, but if you want to earn as much money as you can, Chaturbate might be a better option.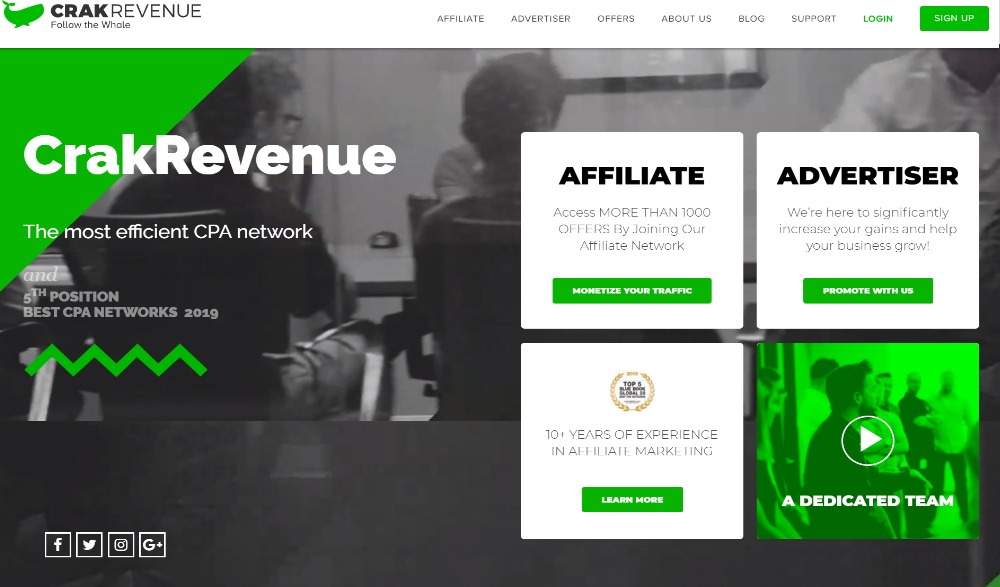 How many videos should you upload daily?
Now that you know how to set up your website to make money, let's talk a bit about how many videos you should upload. If you're only starting out, it's best to find around 10 websites to which you will upload videos on a daily basis. Try to upload only videos longer than 10 minutes because porn sites often delete shorter videos.
When you begin with this method, you can start by uploading two videos per day on each of the 10 porn sites you've chosen. After some time, you can upload four, then six, eight… You get the picture.
Be careful, because you don't want to spam porn websites. If you do, they may end up banning you. Of course, you can always create a new account if you get banned, but it's best to start slowly.
There you go, it's that easy. The only investment you have to make comes in the form of hosting and domain registration. After that, you'll only be earning money.
Now, most people that are using this method report making around $200 a day, or around $3,500 a month, working 3-4 hours a day. However, you should expect to make significantly less when you start. Around $20 per day is a more realistic income that you can get if you start today.
And that's how you can make money with porn advertising. It's not that hard, is it? The best thing is you can get started right now, because there are no prerequisites.
Still, if advertising is not your thing, we have other options for you. Keep reading to learn more about all the ways that you can use to make money from porn.
Professional porn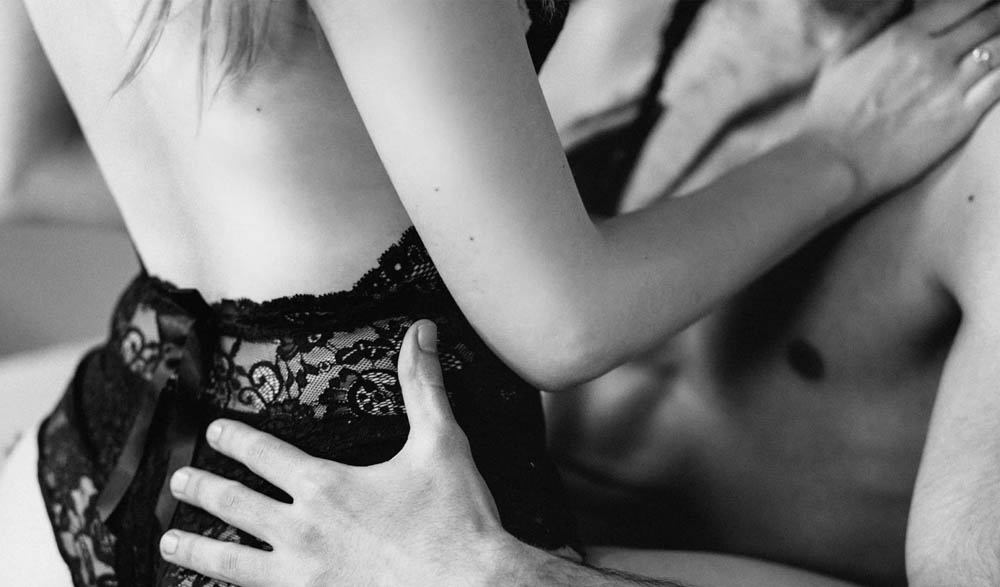 If you want to try your luck in professional porn, we're here to help you. This category is all about how you can get into the porn business, either as a performer or a behind-the-scenes guy.
How to become a porn star
The porn industry is one of the most lucrative industries in the world and there's no shortage of people looking for work in it. And although it isn't as easy as many people seem to think, you can find work in the adult niche relatively easy. If you're willing to work and invest some time in it, of course.
However, not everyone can become a porn star. Continue reading to find out how you can become one and how much money you can earn from it.
The requirements for aspiring porn stars
Age (18 or older)
Free of STDs (tested regularly)
Location (Las Vegas, New York, Miami, San Diego, San Francisco, Portland)
Body type (young, fit and attractive)
Good hygiene (especially in the pubic area)
How much do porn stars actually make?
You may have heard about the pay gap between men and women. Well, the adult industry suffers from the same issue. But in this case, it's the men that are underpaid, not the women.
Popular female porn stars can make around $350,000 a year, while A-list male performers earn significantly less at around $100,000 a year. Gay male porn stars usually earn slightly more than straight men. However, these numbers are true only for the most prominent porn stars. On average, women make anywhere from $50,000 to $100,000 per year, while men earn even less.
In regards to specific scenes, your earnings will vary depending on what and how you're performing. Lesbian scenes are usually paid around $800, while a scene with a male partner will typically get you around $1,000.
You can expect to earn slightly more for an anal sex scene and considerably more for double penetration, which can bring you up to $4,000. These are only rough estimates and your earnings greatly depend on what you're willing to do, your reputation in the industry as well as your representative.
Generally speaking, you will be paid more for a sex scene you have never done. This can mean anything from a first interracial scene to a first threesome, gang bang or golden shower. Depending on the specifics, you can earn anywhere $2,000 to $6,000 for the act.
Step-by-step guide for becoming a porn star
1.Find a sexy stage name – While you can always perform using your real name, most people prefer to have a stage name. The stage name is primarily used to protect the performer's identity as well as to spice things up. For example, a name like Michael O'Shaughnessy is hard to remember and spell out. On the other hand, a name like Ryan Driller is much more memorable and suite for the adult industry.
2.Take photos (lots of them!) – Your potential employers in the porn industry will first see your photos. This means you should always use high-quality, professional photographies in your portfolio. Try to have full-body nude and clothed photos that show off your best assets.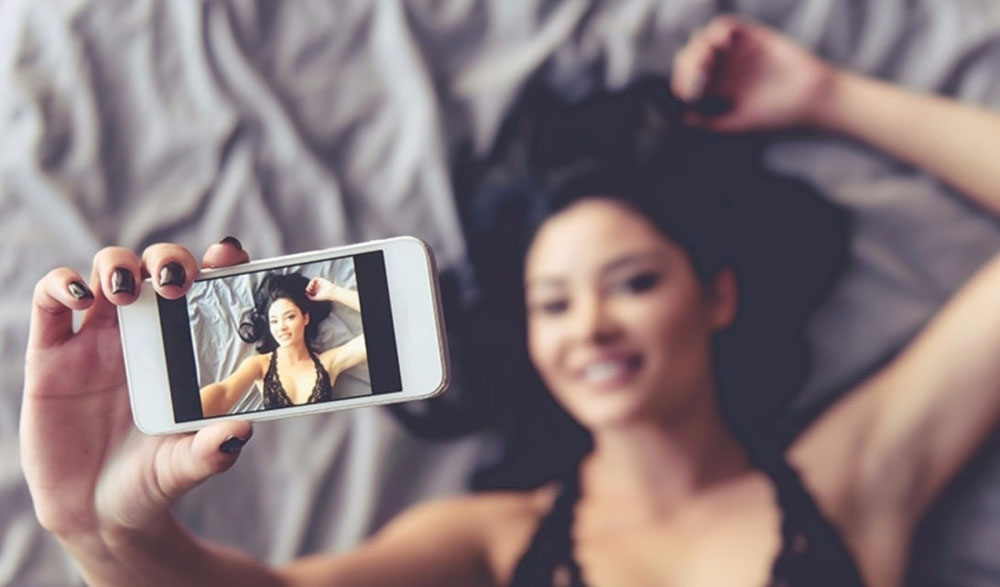 3.Set your boundaries – It's important that you set boundaries. Emphasize what you're willing and not willing to do. This might cost you some jobs, but you should never be forced to perform an act you're not comfortable with.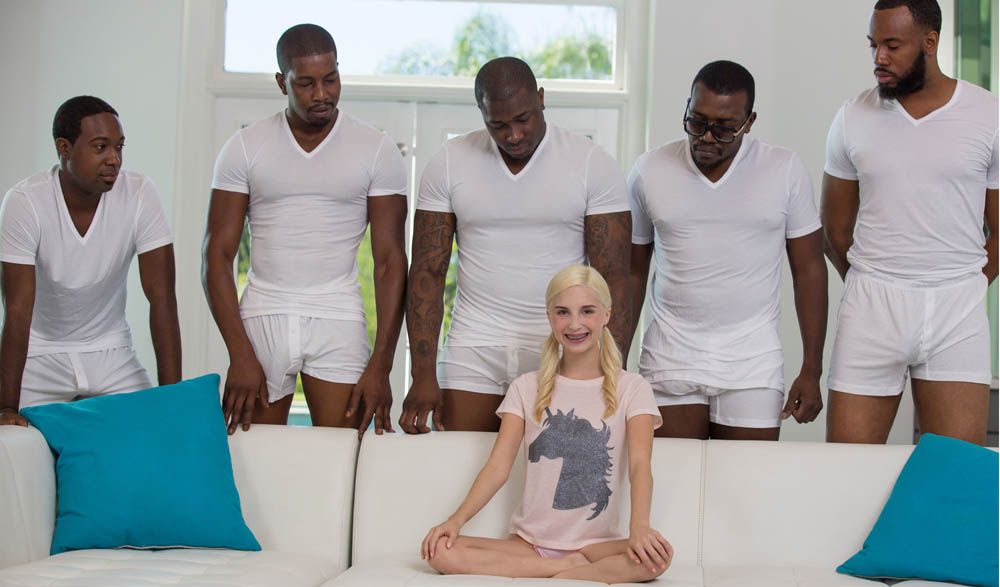 4.Get a representative – If you're only starting out in the adult industry, you'll need to find a representative. He will help you connect with other people in the industry, book gigs and make sure you have great work conditions. If necessary, he will protect you in case of contract disputes.
A few practical tips
As you may assume, the porn industry is full of scammers looking to exploit young people starting work in the adult niche. If you're searching for a representative, you can find a list of all the porn talent agencies here. To make sure you don't get scammed, check if an agency is licensed at this website.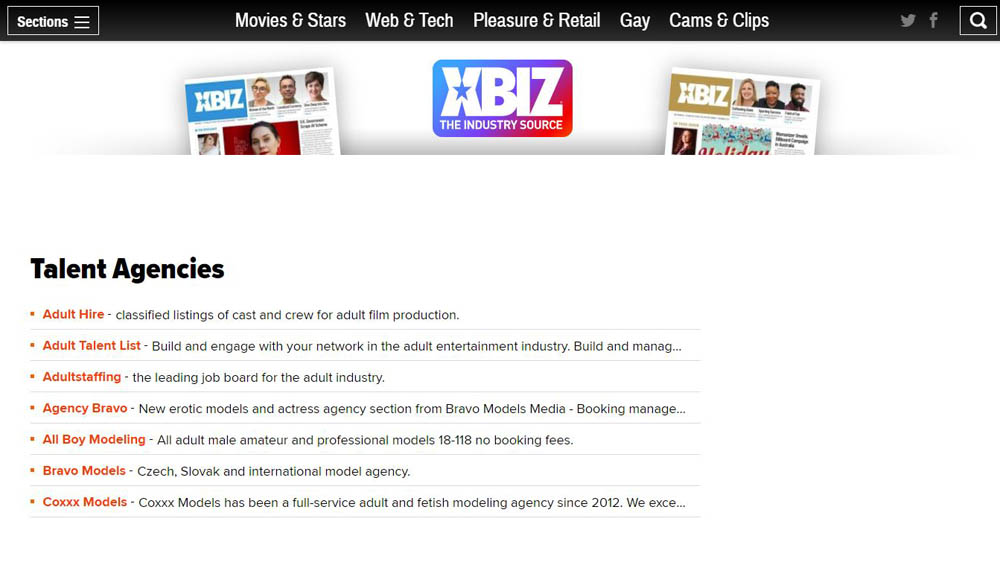 After you land an agent, let your photographies do the work.
Typically, a studio will browse through model's photos on the agency website and contact the agency in case they want to book a certain model. There are no casting couches in real life. In fact, there are rarely any auditions at all.
You may also want to create your own website to showcase your portfolio and get jobs more easily. If you're looking into that option, you should consider the ModelX theme. It should help get your website started with minimal effort and no programming skills required.
How to become a male porn star
However, if you're a man and you want to enter the porn industry, you'll have your work cut out for you. There's no doubt it's a lot harder for men to find work in porn.
When you apply to an agency as a man, your chances of getting signed are slim. Most agencies only look for women. That is the harsh truth and there is nothing you can do about it.
In addition to that, you'll have to fulfill an entire list of requirements just to be considered. For example, you will need to be really good-looking and fit, and you will be judged on your penis size. Although there are usually not precise size requirements, your penis should fall within the 6 to 9 inches range.
What's more, it's not just about your looks and your size. You will also be judged on your performance and stamina. You will need to be able to get and stay erect, perform in front of numerous people on the set and ejaculate on command.
Most men think they'll have no problems performing in front of a large crowd, but that's rarely the case on set. Even experienced male porn stars can have trouble with it.
To conclude, you can definitely find work as a male porn star. But you need to understand that you will often get rejected. In that case, you need to stay persistent and dedicate yourself to it – you can do it.
That's all the information that you need if you're considering a career as a porn star. However, if you want a more comprehensive guide, you can check out our in-depth article on how to become a porn star.
How to become a porn editor
An editor takes raw footage and decides how to improve it and connect everything better. The final quality of a film or video largely depends on the editor and his skills. In porn, editors are the people that cut out all the not-so-sexy moments from films and make the video look as hot as possible for the viewers.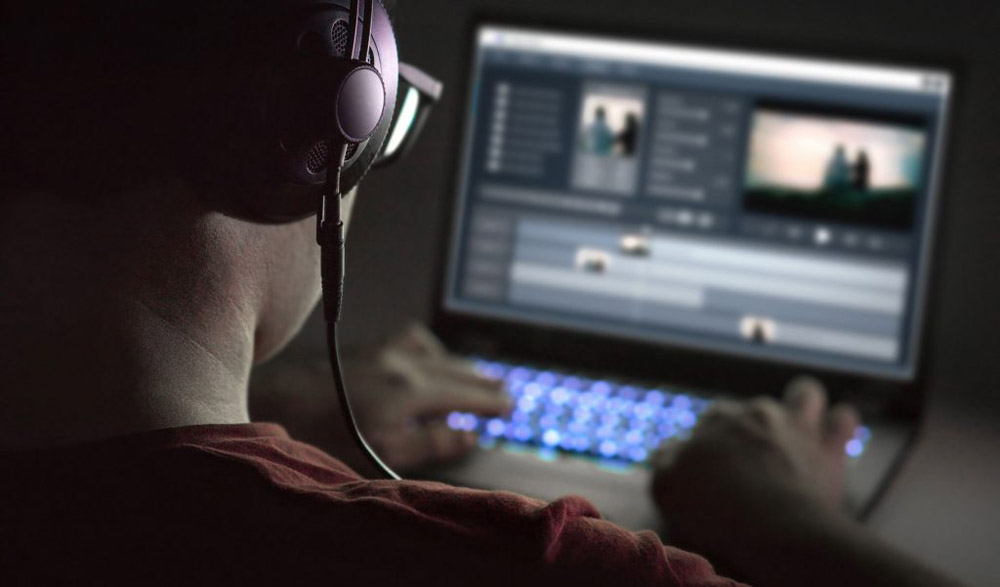 Special requirements for porn editors
First, let's talk about the educational background that you might need for this sort of job. While it's not necessary to have a degree to be a porn editor, it can certainly be an advantage.
However, special undergraduate programs in video editing are rare – editing is usually part of a film, media, or multimedia production curriculum. Therefore, a degree in any of these fields will suffice. In any case, you will need to understand non-linear editing, digital video production, and digital post-production. You should also know how to use film editing programs, such as Adobe Premiere and Final Cut Pro.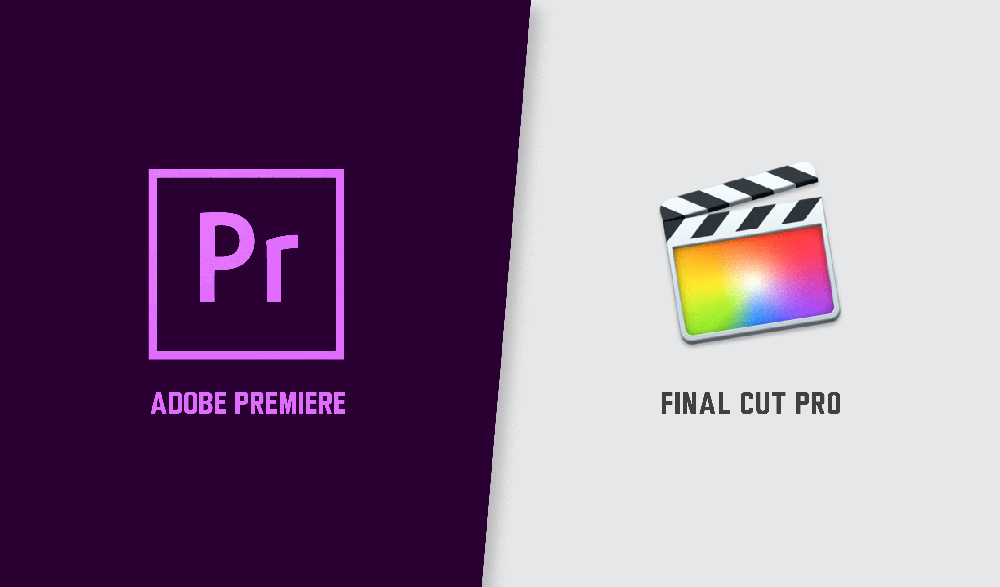 If you want to learn more about editing, you can always browse the Internet or go to a college library and start reading all the books on video editing. Additionally, you should try to make some videos yourself to get some practice. They don't have to be porn videos in the beginning, it's only important that you practice your editing skills.
While you're in college, keep an eye out for job ads for volunteering opportunities and internships. This will help you gain some formal work experience that you can add to your resume.
How to become a self-taught editor
While having a degree certainly helps, it's not necessary to have it to build a career in porn video editing. If you dedicate yourself to it, you can fairly easily learn how to edit videos by yourself. To help you get started, here are a few websites that offer online editing courses:
After you learn the fundamentals of video editing and you learn how to use the video editing software solutions, you're ready to start working.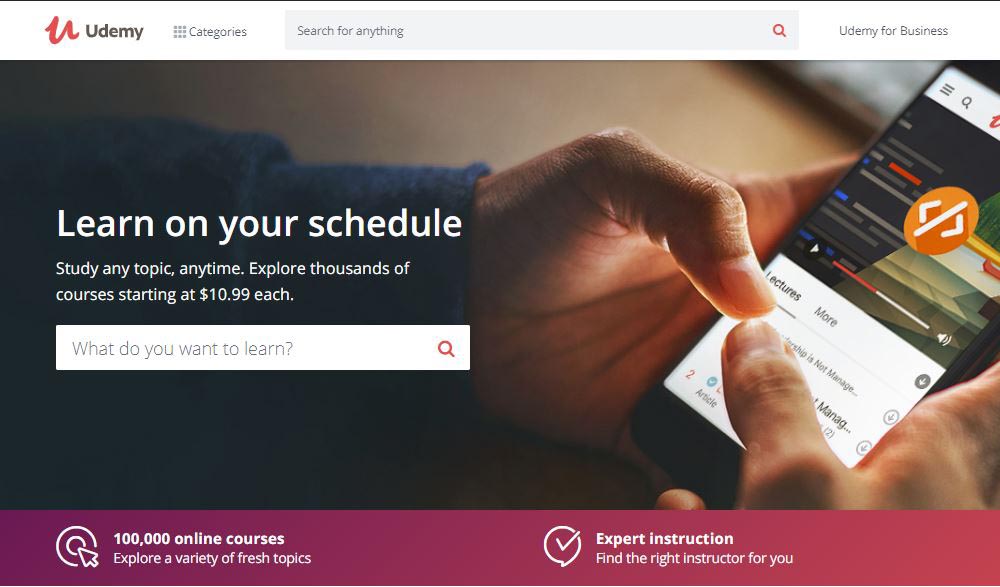 How can you get a job as a porn editor?
Now, this is where things gets a bit tricky. There isn't a job platform with adult industry job listings, which means you'll have to check some general job listing sites to find a porn editing job.
You'll probably have the most luck with job ads on Craigslist, but be careful not to get scammed. Before you accept an interview, research the company to make sure they're a legit business.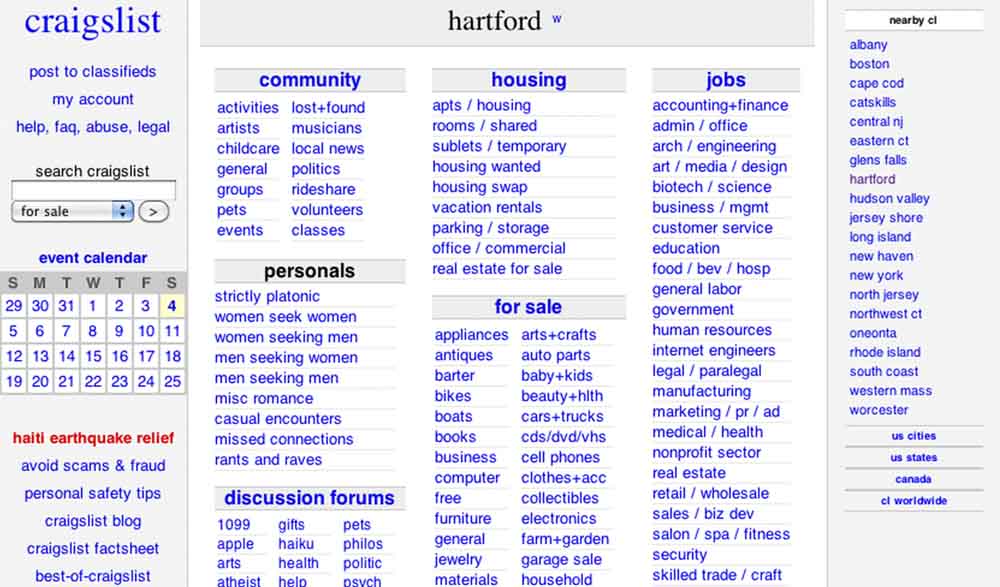 You should also make a Freelancer account because you can often find some freelance porn editing gigs. Finding work on Freelancer is also a great way to gain valuable work experience and make some money until you find a full-time job at a porn company.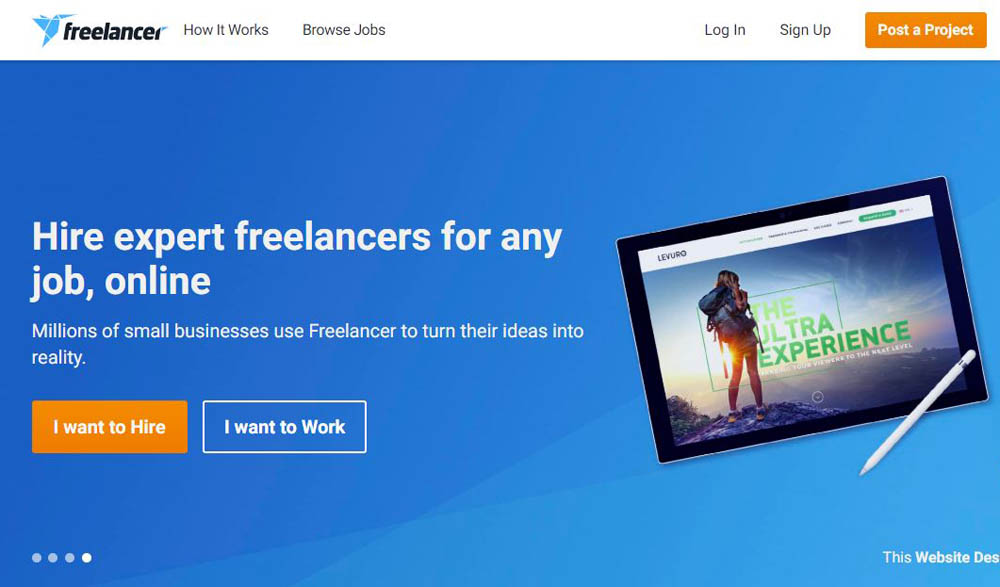 Alternatively, you can find as many adult companies as you can and start sending them your resume. Most of them will reject you without even reading your portfolio, but you might just get lucky and land a job at one of them.
Of course, you can always become a self-employed porn editor. You can purchase an HD camera and start making your own POV porn movies that you'll then edit and sell on the Internet. If you go down this route, you can sell your videos on any porn site that accepts homemade videos or you can create your own eCommerce website.
Review
As you can see, the path to becoming a porn editor is pretty much the same as the path to becoming any kind of editor. The only difference is that you'll be applying to porn companies.
We hope our short guide helped you get an idea how to become a porn editor. Remember, don't get discouraged if you can't find a job right away after college or completing your courses.
Just be patient, and eventually you will come across a job opening at an adult company.
How to make money filming porn
You may have noticed that we haven't written a specific section on how to become a porn director. The reason is simple – most porn directors state that they got into this line of work by accident.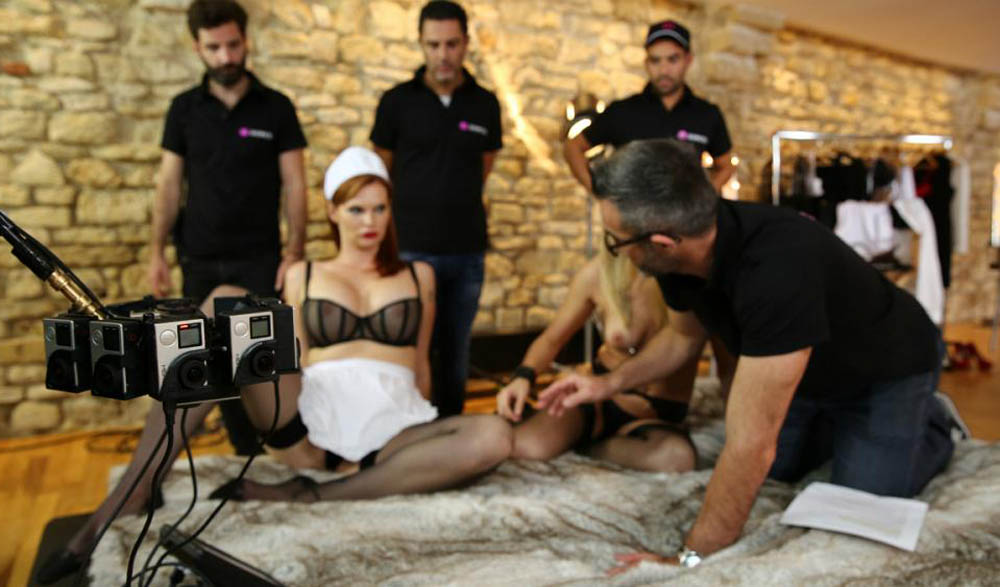 However, if you're looking to build a career as a porn director, there are a few steps that you can take to increase your chances of finding work. For example, you can start by filming your own POV porn movies. Then, share them on websites that accept homemade and amateur videos.
After you earn some money, you can seek out fellow amateur porn performers and ask them to film with them. Of course, this means you'll have to pay them, but it will also make you even more money than just filming yourself solo or with your partner. In any case, it will certainly add variety to your content, which is something people always love to see.
Finally, after you already have quite a few porn films under your belt, you should make a portfolio and start sending it along with your resume to various porn companies.
It will take some time before you land a full-time job with a porn company, but it's not impossible. Just be professional and work hard. And be prepared to get rejected, on countless occasions.
If this sounds like too much trouble and you would rather do amateur porn, we get that! It's definitely appealing – you get to work on your own terms, in your own space. You're also in charge of your working hours and working conditions. With that in mind, we've made a detailed guide on how to get into porn as an amateur performer. Continue reading to find out what it entails.
Making porn at home
If you want to make money from porn as a performer, the fastest way to get started is to begin making porn at home. There are a few different directions you can go in: live webcam performances, live Skype performances or selling pre-recorded content.
At the end of this category, we will talk about all the ways you can earn money with porn on Snapchat. This method is a fantastic source of additional income for all sorts of porn performers. And you can always use Snapchat to promote your camming shows or adult content you're selling.
Whichever direction you choose, your earning potential is high. All you need to do is read our comprehensive guide, follow it closely and dedicate yourself to the job.
How to become a webcam model
Performing as an adult webcam model or, as it's often called, camming is one of the most profitable branches of the adult entertainment industry. In fact, more and more people are getting into camming, either as solo performers or as couples.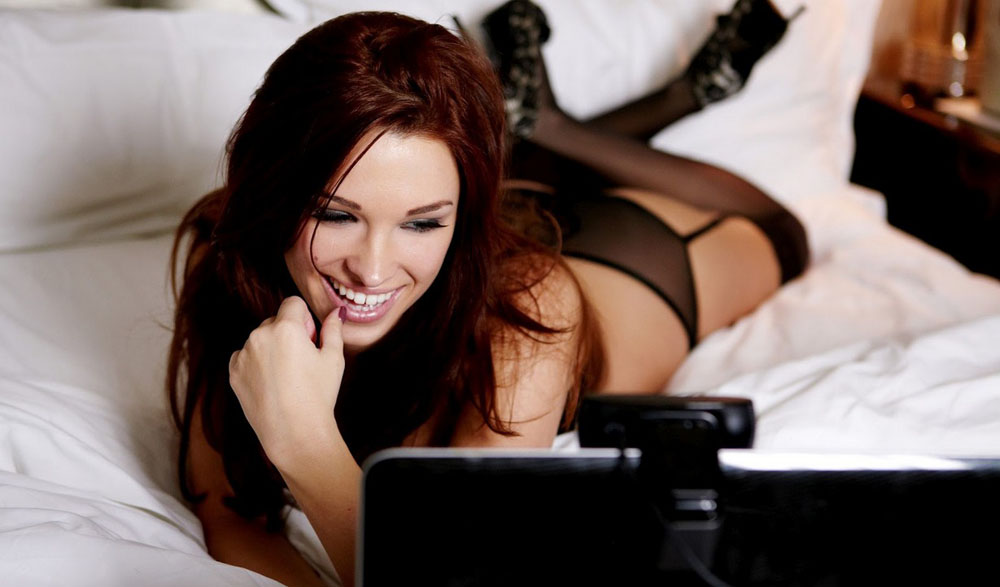 Continue reading to find out how you can become a webcam model.
What exactly do cam models do?
If you're reading this, you already know what it is that cam girls do. They broadcast their sex shows live on camming websites, such as Chaturbate, CamSoda and LiveJasmin. Most of the money they earn comes from private chats, where customers tip the models in order to see some more explicit sexual acts.
Now, if you're thinking of becoming a cam girl, you're probably wondering about the requirements. Well, the only real requirement is that you must be 18 or older. Other than that, everyone can do it – all genders, skin colors, sizes, and ethnicities.
You can choose between performing solo or with a partner. Generally, cam couples are more interesting to clients and they can earn more money.
How much can you earn as a cam girl?
You've probably heard of cam girls that make between $50,000 and $100,000 a month. It's important to note that those are girls who are already well-known porn stars and full-time cam girls.
In reality, an average cam girl can expect to make anywhere between $200 and $1,000 a day.
This number largely depends on how popular you are. Additionally, you need to understand that there will be days when you do really well, and there'll be some slow days. But that's perfectly normal! It all levels out in the end.
Privacy concerns
Before we tell you how to become a cam girl, it's important to address some privacy concerns you might have.
We're guessing that the thought of your family and friends coming across your cam show has crossed your mind. But you don't need to worry too much about this. All camming sites have an option that lets you block visitors from certain locations. Just as a precaution, we advise you to block the entire state you live in.
Another thing you can do is get a proxy server that hides your IP address. This will mask your location, and people won't be able to find out where you live. In addition to that, you should remove all the things from your camming space that might point to your identity and location.
How exactly do you become a cam girl?
First of all, before you register on a camming website, make sure you have all the necessary equipment. This includes: a PC or a laptop, high-speed Internet connection and a high-quality webcam. While it would certainly be easier to use your built-in laptop webcam, these are usually very poor in quality. Investing in a higher-grade webcam and creating high-quality shows will increase your income.
And now it's time to choose a camming website. There are quite a lot of those, but here is a list of the best websites that pay you to be their cam girl:
You can read more about them in our extensive guide on how to become a webcam girl.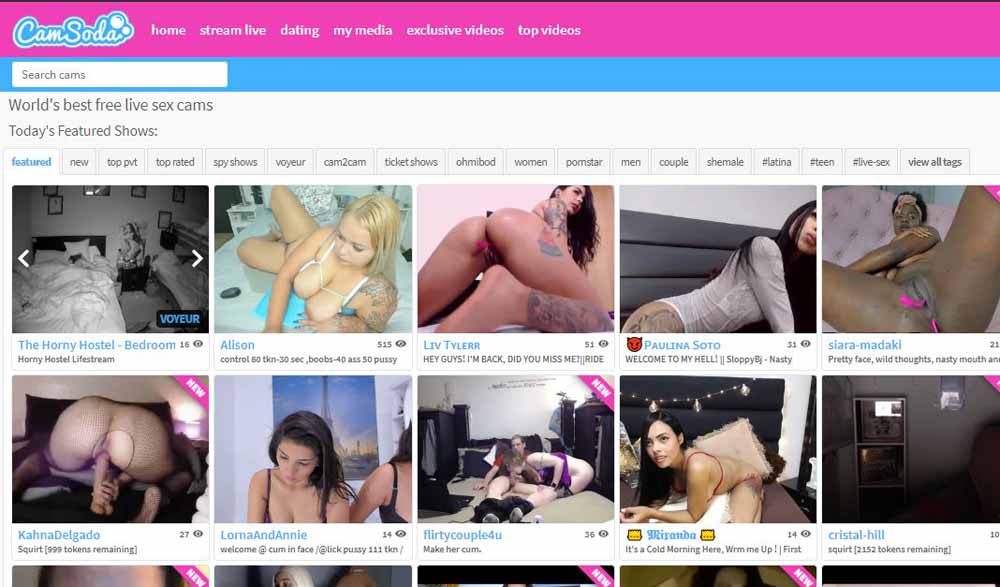 Practical tips for your shows
Here, we will give you some practical tips that will help you make your shows as good as possible.
First, you might be wondering what you should wear. When you start your show, you should wear something that's provocative but not too revealing. You want to tease your viewers but not show too much, too soon. And of course – sexy lingerie! Get lots of it and switch it up often to keep your show interesting.
Next up – sex toys. Make sure to have at least a few when you first start out, and then add more to your assortment when you start making money. It's a great idea to keep them somewhere in the background while you're doing your show. This way, your viewers will see them, suggest you use them and then tip you for it.
Finally, when you start growing a considerable following, you should start paying special attention to lighting. Since natural lighting is hard to find, consider investing in some good lighting equipment.
Promote your show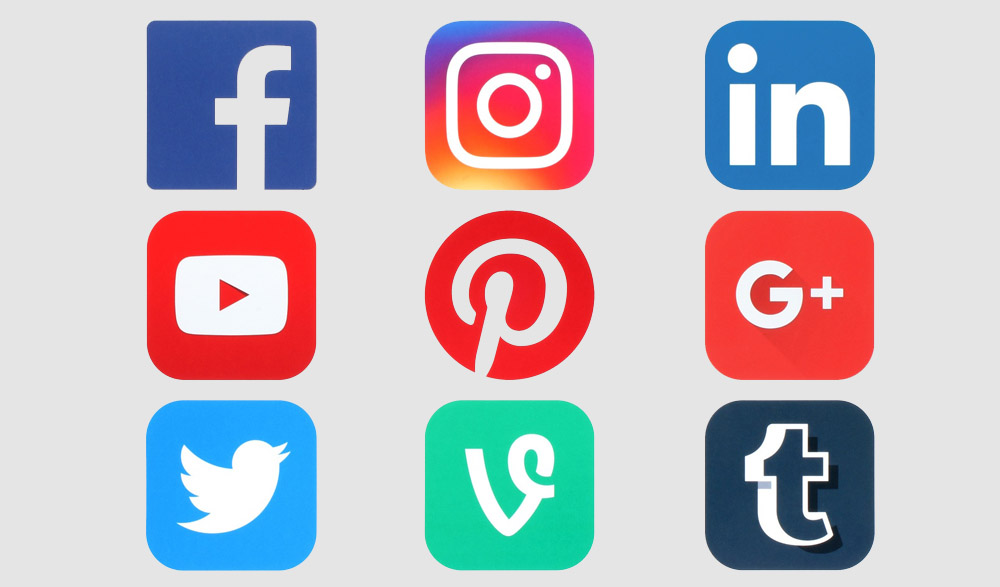 If you want to be really successful, you will need to promote yourself wherever you can. This primarily refers to the social media, so make sure to make accounts on Twitter, Snapchat and Tumblr.
Your Tumblr blog can be used to tease and post promotional photos. Twitter is a great way to let your fans know when you'll be online. You can also use it to connect with other cam girls. Snapchat can help you make even more money. You can read more about Snapchat and its uses in our article on selling nudes here.
You can also promote your shows on Facebook and Instagram, but they don't allow adult content. Try to avoid posting anything too explicit on these accounts or you risk getting banned.
How to sell homemade porn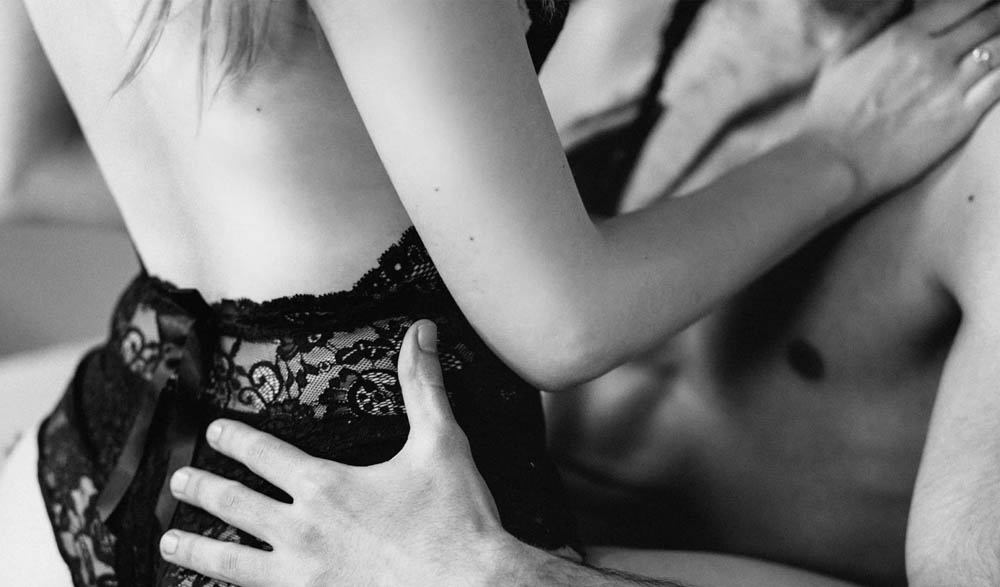 A lot of people these days are turning to some unorthodox ways to earn an additional income. One of those ways is producing and selling amateur porn. In fact, amateur porn is so profitable that many prominent porn stars are turning to it.
It's simple and convenient – you're making your own money instead of making money for a studio. There's no interview or hiring process; you, and only you decide what you want and what you don't want to do.
Although it is convenient to make homemade porn, it's not all that easy to sell. There's tons of free porn on the market and not everyone is willing to pay for porn. People who buy porn are looking for something new. They want to see some new faces, everyday people just like them, having real sex with no fake moans and fake orgasms. So whether you plan on making solo content or performing as a couple, it's important that you actually enjoy yourself.
How to make money from amateur porn
Everyone can sell their content is on networks that that were designed specifically for selling amateur porn. These websites offer you a platform where you can sell your videos and in return, they take a cut of your earnings.
On these networks, you register as a producer and model and upload your videos. You can make anywhere between $5 and $200 depending on the website, length, type and quality of the video, and the popularity of the performers.
Some of the best platforms are:
If you want to read more about these platforms, check out our comprehensive guide on how to sell homemade porn.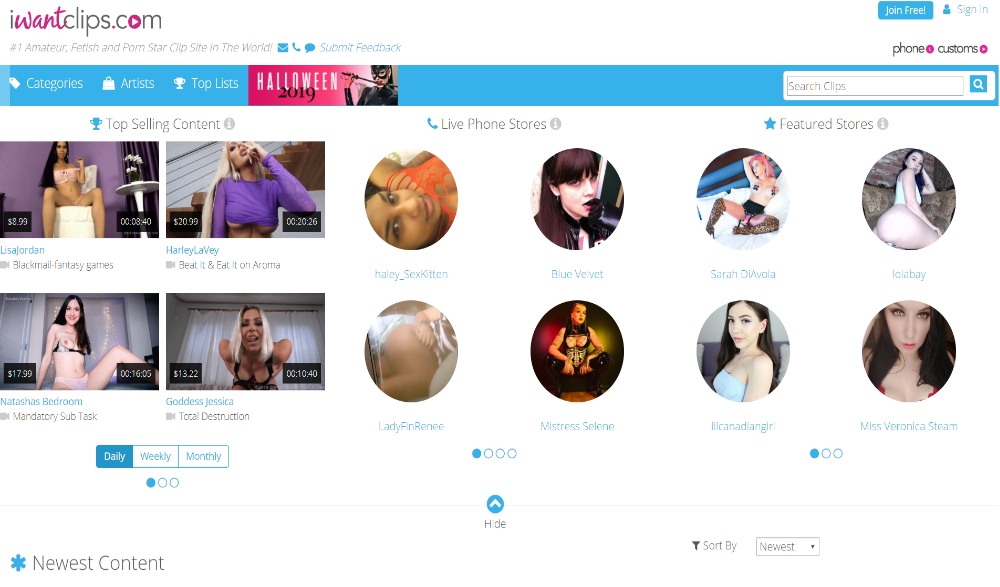 Consider starting your own website
Once you become well established, you should consider starting your own website and allowing your viewers to access your content on a pay-per-view basis. This way, you'll start earning even more money, since you won't have to give a cut of your earnings to a third-party network. You can even expand your business and start selling your used toys, lingerie and outfits you wore in scenes.
If you need help setting up your website, you should look for an adult hosting provider and ViceTemple is the best one on the market. They will not only host your website, but they'll even help you set it up and get it running.
You can also accept custom content requests to make an additional income. Most of the websites we've listed above give you the option to accept custom content requests, and you can add that option to your own website as well.
Custom content always sells at a higher price. Models generally charge between $300 and $500 for custom requests. Once you make a custom content video you can either resell it later or make it completely exclusive to the customer who ordered it. In that case, the price can be even higher because of its exclusivity.
You can also make an additional income through affiliate marketing. That means that a company is going to pay you when you refer customers to them. We already explained how affiliate marketing works in the adult tube section of the article.
In addition to that, a lot of popular adult tube websites, such as Xvideos, PornHub, RedTube have a content partner program. Basically, you register on their website, apply for the program and upload your videos to their website. All of your uploaded videos are then displayed with an ad that links back to your website. This is a great method because it helps you boost traffic to your website (or account on a platform you use to sell your content).
How to start selling your content
First of all, if you decide to perform with a partner instead of solo, you should know that both of you will have to get verified on the sites you plan to sell on. You can also make accounts for solo content as well. You can even perform with more different partners, as long as they're all verified.
Before you begin filming and selling, find your target audience. That will make it a lot easier to market and sell your content. For example, you could classify yourself as a gay or lesbian couple, or BBW; BDSM, food fetish and so on.
As far as requirements go, the only prerequisite is that all performers are 18 or older. You don't actually need top-notch equipment, although the better the production, the more you'll earn.
Here's a list of some of the things you should have in order to start making amateur porn:
1.Camera – The first thing you'll need is a camera. The better the camera, the better the quality of your content. You can start with an HD webcam or even a smartphone, but it is best to upgrade as soon as possible. When you're buying a video camera, make sure to get a camera with remote control features which will make zooming and pausing easier. You won't need to stop mid-act and walk over to the camera to pause or zoom. In addition to that, you should consider getting a tripod and a microphone to further improve the quality of your content.
2.Computer – This one is a given and you probably have a PC or laptop in your home. You'll need a computer to edit and upload your videos. We also advise you to buy certain video editing software to edit your content more easily. Most computers already have a video editor that will work if you don't plan to do much editing. But if you plan on making this your full-time job, it's best to invest in some video editing programs as well.
3.Lighting – If your shooting location doesn't have good natural lighting, you might want to invest in a three-point lighting system. Nowadays, they're very affordable and you can get a quality lighting system for as little as $50. That is practically nothing, considering the fact that poor lighting can ruin your content.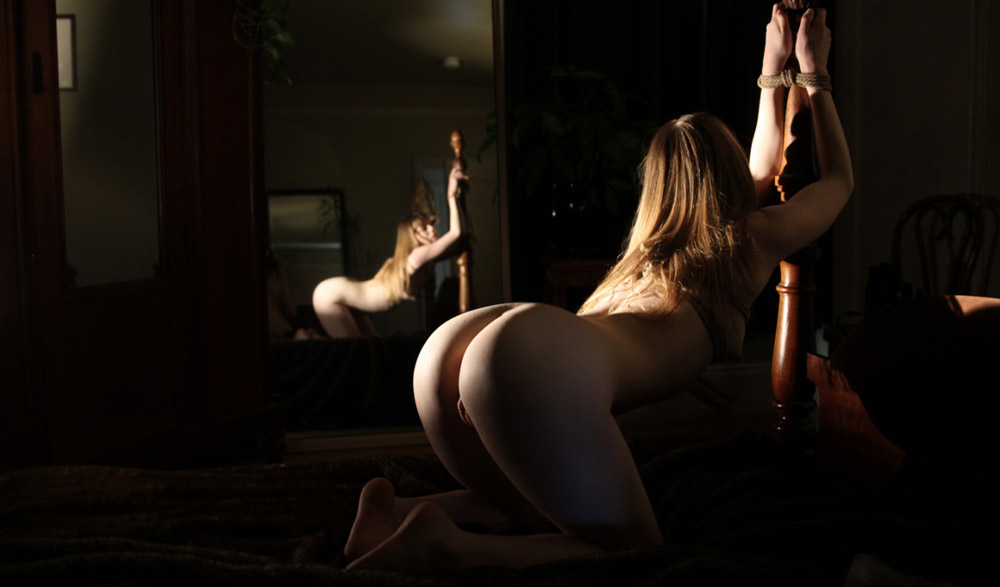 4.Private place to film – You need a private, quiet place where you won't be disturbed. If you live alone, this could be any place in the house. Just be sure to remove anything that could point to your real identity or location.
5.Toys & outfits – Toys and outfits are optional but it's certainly better to have at least a few of them. As you begin earning money, you can always purchase more.

A few tips for producing high-quality content
It's important to produce high-quality content because it will earn more money for you. However, good porn is not just about the technical quality of the video, it's also about the quality of the content itself.
There are a few factors that determine the quality of a porn video. One of them is the length of the video. Longer videos always have the upper hand over shorter ones because they show a full and complete sex scene. Therefore, they usually attract more viewers and customers. With that in mind, you should aim to record videos longer than 15 minutes.
In addition to that, you should act naturally in your videos. Don't use fake moans or cries, because people can tell whether or not you're enjoying yourself. Your customers are paying to watch real sex, so do your best to give them what they're paying for.
Earn money doing Skype sex shows
Skype sex shows are a form of webcam modelling that is especially popular among independent models. Doing Skype sex shows certainly earns them more money. One of the reasons is that you're not performing on a website that takes a cut of your earnings, so all the money that you make is yours.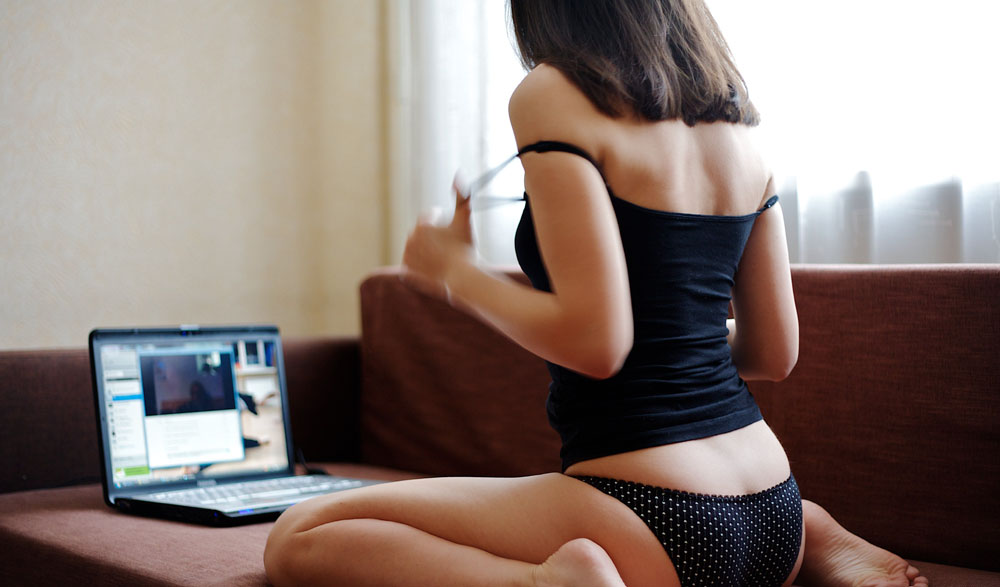 What you need to know before you get started
If you're wondering how you can accept payments for Skype shows, there's no need to worry.
You probably know that you can't accept any payments for adult content through PayPal. However, that's not a problem if you're doing Skype shows. Thanks to the Skype plugin and model directory SkyPrivate, you can easily get paid for your shows.
Nevertheless, it won't be as easy to earn money from Skype webcam shows. Since you don't have a camming site promoting you and your content, you have to do all the marketing work yourself. This is especially challenging if you're not already a webcam model or a porn star because you're basically starting from scratch.
If you already are an established model or porn star, though, marketing will be a lot easier for you. Odds are you already have a large fan base that follows your social media accounts.
This means you don't have to work as hard to get followers and you can start doing shows right away. Of course, you can choose to do Skype sex shows in addition to your performances on camming sites or you can completely switch to Skype.
How much can you earn from Skype shows
You should think things through carefully, when you're deciding how much you're going to charge for your Skype shows.
Firstly, it's important not to overcharge or undercharge. Overcharging may ultimately keep customers away from you because not everyone will be able to afford a very high fee. Undercharging, on the other hand, may suggest that you're cheap or that your shows are low in quality. This means you should try to find the golden mean. Our research shows that it's best to charge somewhere between $1.5 to $3 per minute.
This brings us to our next piece of advice and that's to charge per minute. This way you will be able to optimize your income. The longer your shows, the more you will earn. In other words, don't rush your shows. Start slowly, tease your clients and strip down gently. This way, you'll earn a decent amount of money by the time you take all your clothes off.
Payment options
We already mentioned that PayPal is not an option and that most models prefer to use SkyPrivate to accept payments.
SkyPrivate, the Skype plugin for sex shows, allows performers to get paid for their work. Customers add funds to their accounts using a credit or debit card. They video/audio call the model they've chosen, and when the call is accepted, they're charged by minute. The money is then automatically deducted from their SkyPrivate account and transferred to the model's account. Then, you can easily transfer your funds from SkyPrivate to your credit cards.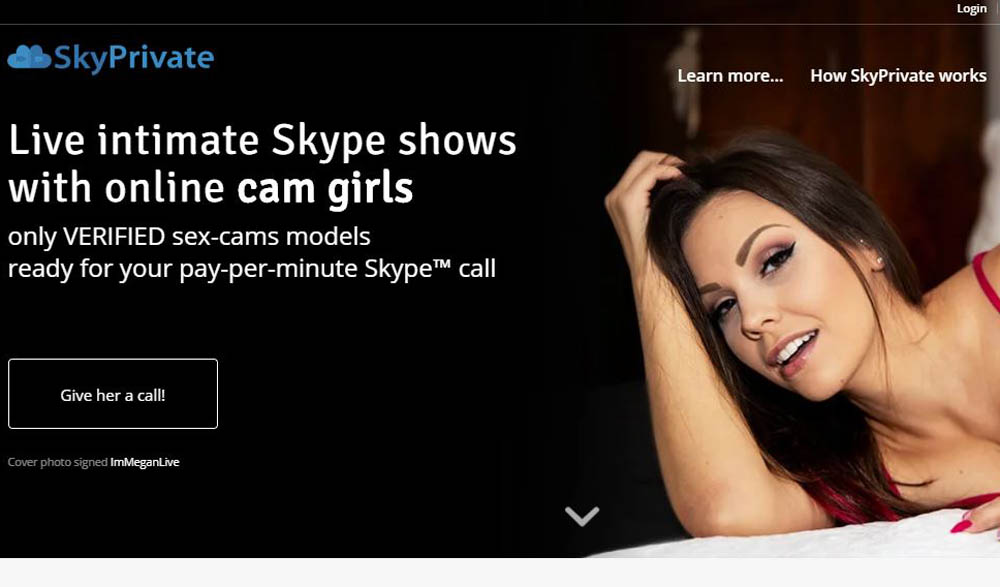 If you don't like SkyPrivate, you can also use Paxum to accept payments for your Skype sex shows. Paxum is a PayPal alternative and it works exactly like PayPal, but doesn't pose any limits on payments regarding adult content.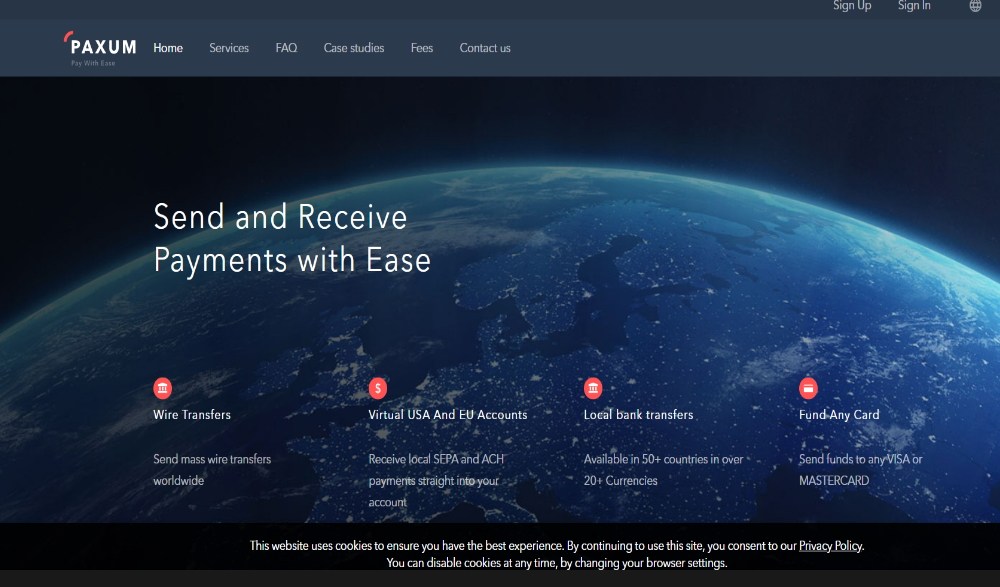 Market your Skype shows
Now that you've decided to start doing Skype sex shows and you know payments aren't going to cause you trouble, it's time to start marketing your Skype profile.
Unless you market yourself, you will not be able to make a full-time income from Skype sex shows. However, we're here to help you. We have created a shortlist of the methods that you can use to market your Skype shows:
SkyPrivate – Aside from allowing models to get paid, SkyPrivate also functions as a model directory. If you use SkyPrivate, you will be added to their models directory and you'll be able to add tags to your profile (e.g. blonde, mature, fetish, etc.) so that potential customers can easily find you. Therefore, you should definitely create an account on SkyPrivate as soon as possible.
Social media (Snapchat, Twitter, Instagram, Tumblr) – Social media is a cam girl's best friend. You should try to get a large following on platforms such as Snapchat, Twitter, Tumblr and Instagram. This will allow you to share your Skype ID with your followers and list the services you offer. A significant percentage of your customers will find you through social media, so make sure you invest some time in building your social media presence.

Reddit – Reddit is possibly the world's biggest forum. It covers topics as diverse as the Internet itself. If you're looking for more channels to promote your shows, you can create a Reddit account and start posting on one of their adult-specific subreddits.

Interact with your clients – Social media might provide you with an initial flow of clients, but it's your own performances that will ultimately keep customers coming back. This means you should interact with your customers as much as you can.
If you're only starting out, don't get discouraged by the fact that you have to start from scratch and do all the marketing yourself. If this is something you'd enjoy doing, then it will be fairly easy. Just enjoy yourself and have fun, and you'll quickly gain some loyal customers.
Make money with Snapchat
Everyone knows what Snapchat is. But did you know that a lot of adult entertainers use it to make money selling adult content like nude pictures and short videos? This all started when Snapchat partnered with Square Cash to develop SnapCash, a service that allowed instant payment processing.
Sadly, SnapCash is no longer available. But there's no reason to worry about that! There are other ways to accept payments. We'll cover all the payment methods later in our article.
Let's focus on Snapchat for now.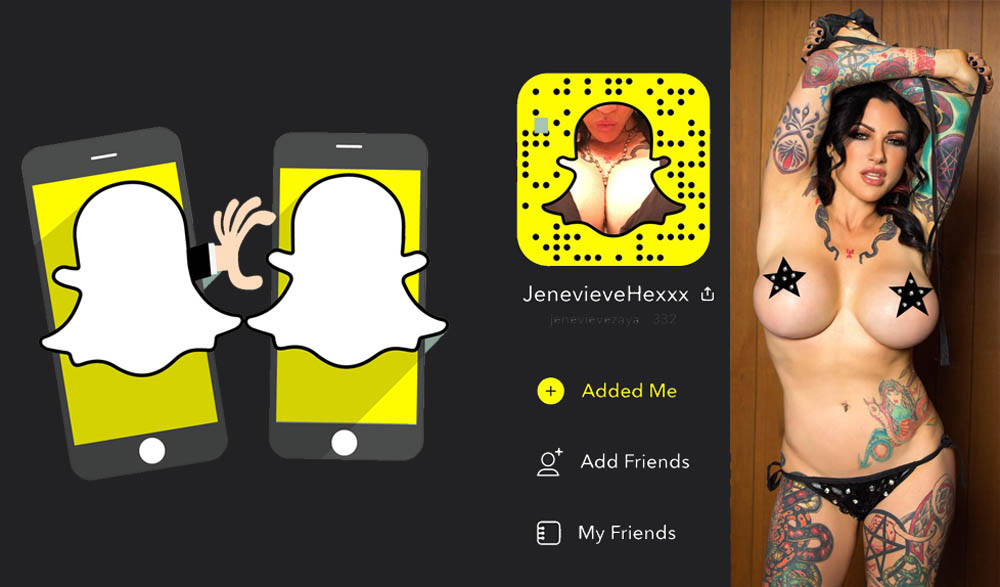 It's important that you understand that Snapchat officially prohibits nudity. That stops no one from sharing porn on it, though. Still, if you decide to upload nudes to Snapchat, you need to understand that Snapchat can ban your account at any time. That's a risk you'll just have to take if you want to make money selling nudes on Snapchat.
Make public and premium accounts
First things first, you need to create a Snapchat account and come up with a Snapchat username. If you have a stage name, it's best if you stick with it. If not, feel free to come up with a sexy username that will let your clients know what you're all about.
Your first step is to make a free public Snapchat account. You will use this public account to acquaint yourself with your followers on a more personal level.
The second step is to make a premium Snapchat account, which will be your main money-maker. A premium account is actually a private Snapchat account, and you earn money by simply charging people to access it. This is the account that you will use to share your nude photos and videos.
Start building your network
After you create your Snapchat accounts, you'll need to start building your network and gaining more followers. The easiest way to get some initial followers is to share your Snapchat QR code on your social media accounts, including Twitter, Facebook or Instagram. You can also start following other people in the adult niche, such as cam girls, porn stars and even porn sites.
You should also consider Snapchat takeovers. In case you're not familiar with it, a Snapchat takeover is when someone takes over another Snapchat account. In fact, many accounts are created specifically for this purpose. These takeover accounts allow you to promote yourself on their platform. Similarly, you can take over the Snapchat account of certain companies, especially porn sites, or adult models.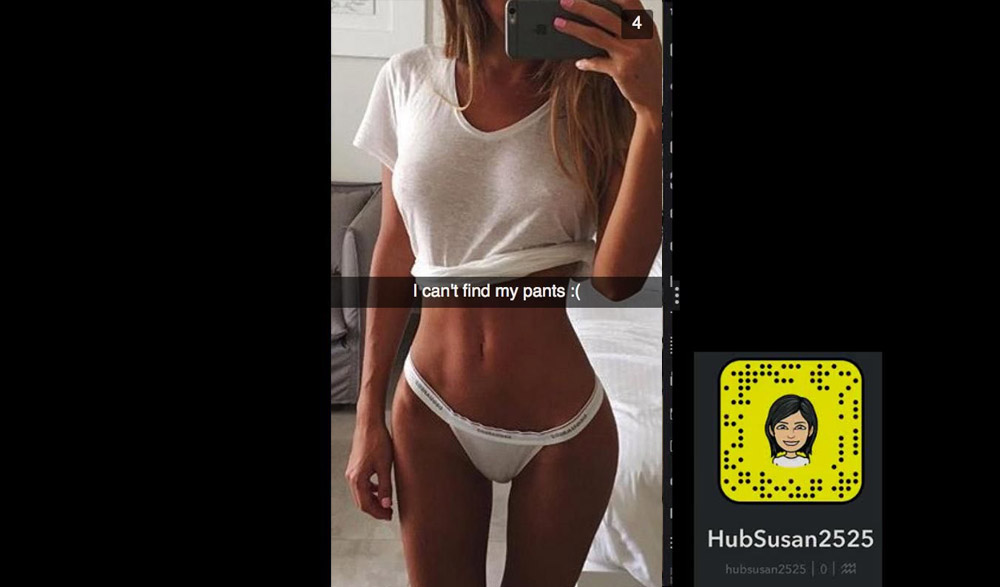 However, the best way to promote yourself and your Snapchat account is to create engaging content. In the end, that is what will keep people coming back to your account.
How to monetize your Snapchat account
After you amass a following, you should look to monetize your Snapchat account. Of course, you can start with these monetization strategies even before you build up your followers count, but they will probably bring limited results.
Here's how you can earn money from your Snapchat:
Sell monthly access: If you choose to sell monthly access, you will charge people a certain amount for people to see your account. However, if you go down this route, don't overcharge. Anything more than $30 or $40 a month is probably too much.
Sell lifetime access: Alternatively, you can sell lifetime access to your Snapchat account. This is simpler because you don't have to worry about tracking your subscribers and their payments. Aside from that, you can charge significantly more for lifetime access.
Earn through cam sites: Certain cam sites allow their models to promote Snapchat accounts on their profiles. This way, people can tip you tokens on the cam site and gain access to your Snapchat. However, in this case, the cam site takes a certain share of your Snapchat earnings (usually from 30% to 60%).
SnapCash alternatives
As we mentioned earlier, SnapCash is no longer functional. This means that you need to use different methods to collect your Snapchat earnings.
To do that, you can use various networks that were designed to sell online goods and products… What follows is a list of the networks that allow you to sell Snapchat access: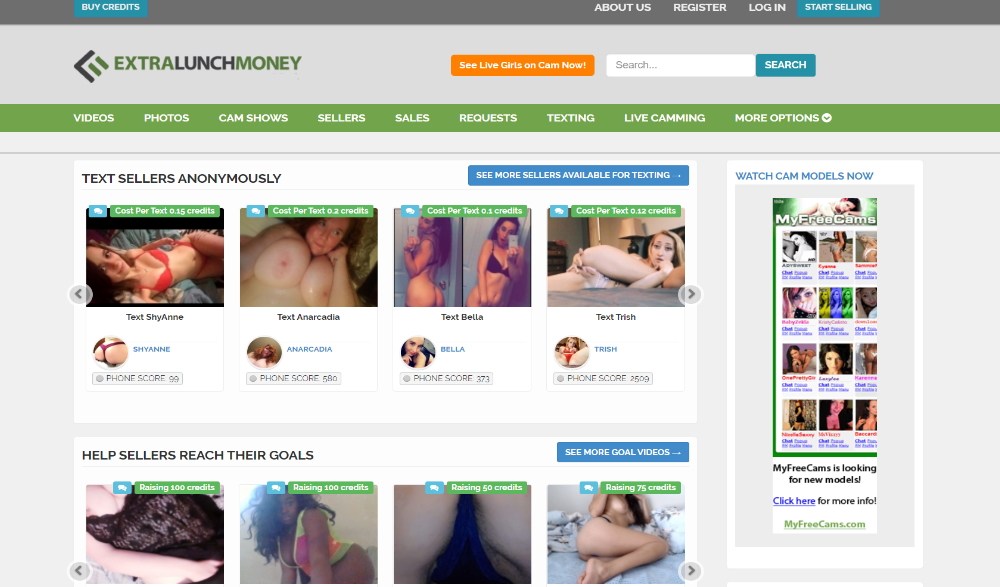 If you want to find out more about these networks, check out our extensive guide on how to sell nudes on the Internet.
However, these networks will probably take a cut of your earnings. If you're not ready to give up any share of your revenue, you can use digital wallets to quickly and easily transfer money online.
Of course, you can't use PayPal for any adult content. However, that doesn't mean there are no alternative digital wallets. We've made a shortlist of the platforms that you can use to accept payments: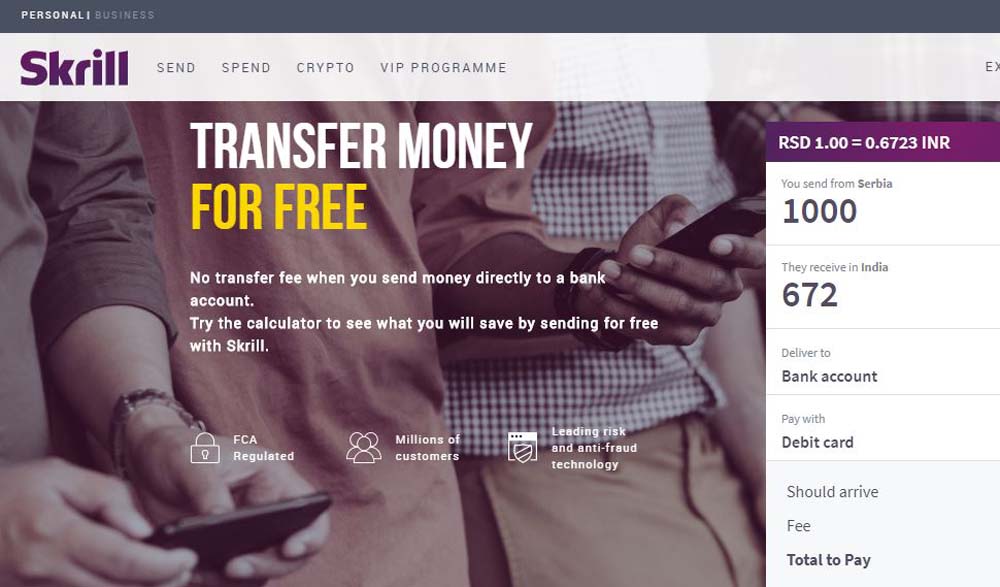 Each of these platforms functions similar to PayPal, without posing any restrictions on adult content. This makes them the ideal solution in case you don't want to outsource your Snapchat sales to another network.
To conclude, Snapchat is a great way to earn some cash on the side. If you're already a cam girl or a porn star, you can use Snapchat to promote yourself and earn money from it. That's a win-win!
If you'd like to make money from porn but would prefer to stay completely anonymous, we have something for you as well! Read our next category to learn all about your options.
Phone-based methods
We're guessing you've already heard about phone sex operators. If you like talking dirty and you think you're good at it, you can read our guide on how to become a phone sex operator below.
How to become a phone sex operator
There are many reasons why you might want to become a phone sex operator: maybe you're already a webcam model and want to make an additional income; or maybe you would like to get into the adult entertainment industry, but simply don't want to do webcam shows.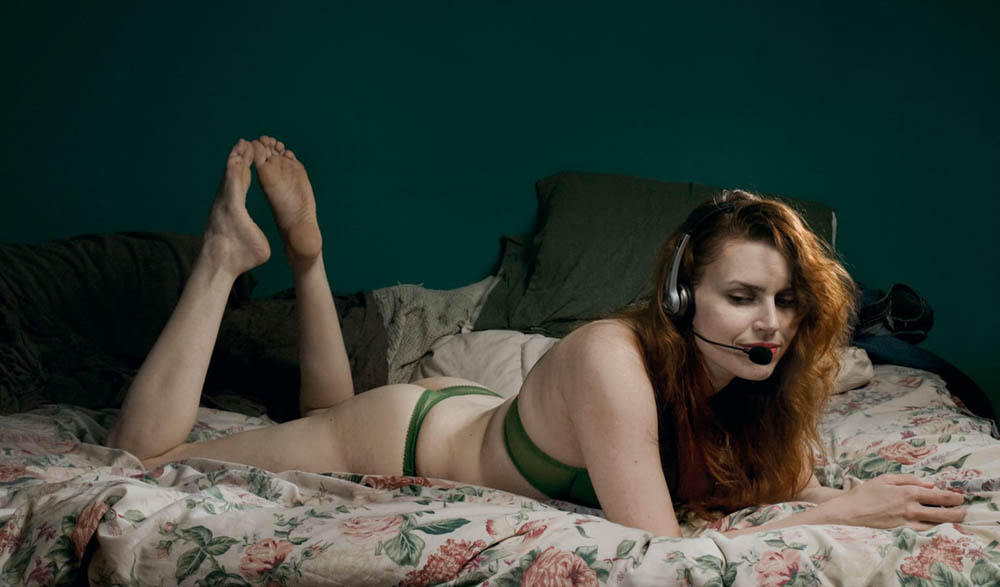 Below, we will to give you some practical advice on how to become a phone sex operator, as well as some useful information, including how much money you can make from phone sex.
How much can you earn as a phone sex operator?
The first thing you'd probably like to know is how much money you can make as a phone sex operator. Well, it's hard to give an exact amount because it depends on a few factors.
Mainly, it depends on the time you spend working and the company you're working for. On average, you can expect to make $1/minute, or $60/hour as a newcomer. But this number can double or triple as you gain more experience and regular customers.. In addition to that, phone sex operators who work in the peak hours (between 10 PM and 4 AM) tend to earn more.
The company you work for will pay you through either Paxum or Payoneer. Never accept payments through PayPal – we already explained why.
Where to find a job as a phone sex operator
There are very few requirements for phone sex operators. Naturally, you must be 18 or older. When you apply for a job at a phone sex company, you'll need to provide a copy of your government-issued ID to verify your age.
The next thing you will need is a smartphone. Earlier, customers would call the 1-900 number and be connected to a random phone sex operator. Fortunately, the business has evolved over the years. Now, phone sex operators can use a smartphone for their job. Customers can visit a company's website and choose which operator they want to talk to.
If you pass these two requirements, it's time for you to sign up with a phone sex company.
However, before you sign up, the company will do a voice test to check whether you fit their standards for a phone sex operator. Mainly, they want to check if your voice is sexy enough to make people want to pay to talk to you.
After you've passed the voice test, you will pass a brief training period. During training, you'll learn some tips and tricks about how to behave with customers, how to keep them talking, what to say etc. When you finish your training, you'll be ready to start working as a phone sex operator.
Practical tips for phone sex operators
Although you will go through training when a company hires you, it won't hurt you to read a few tips and tricks beforehand:
The sexier your voice is, the more customers you'll have and the more you'll earn. Your customers can't see you and they need to be excited by your voice. However, you shouldn't worry about this. The sexy voice can be practiced. You can spend a few minutes a day in front of a mirror saying things in different tones and see what sounds the sexiest.

Remember that you're a performer. Make up exciting stories, try acting aroused and even faking orgasms to keep your customers on the line.
Be creative when you're making up stories that you're telling your customers. Adult novels and erotic stories can help you come up with interesting story ideas.

Even though you will probably talk the most during any phone call, remember to stop and listen every once in a while. Engage your customer in a conversation, use their name and ask questions.
No one can force you to talk about anything. If you don't feel comfortable sharing your personal history, mention that on your profile. That way, your clients will know what they can and can't ask you.
The best phone sex companies
The phone sex business is one of the oldest niches in the adult industry and there are many phone sex companies out there. Unfortunately, there are a lot of scammers in this industry as well. To help you choose a legit phone sex business, we've compiled a list of the best phone sex companies: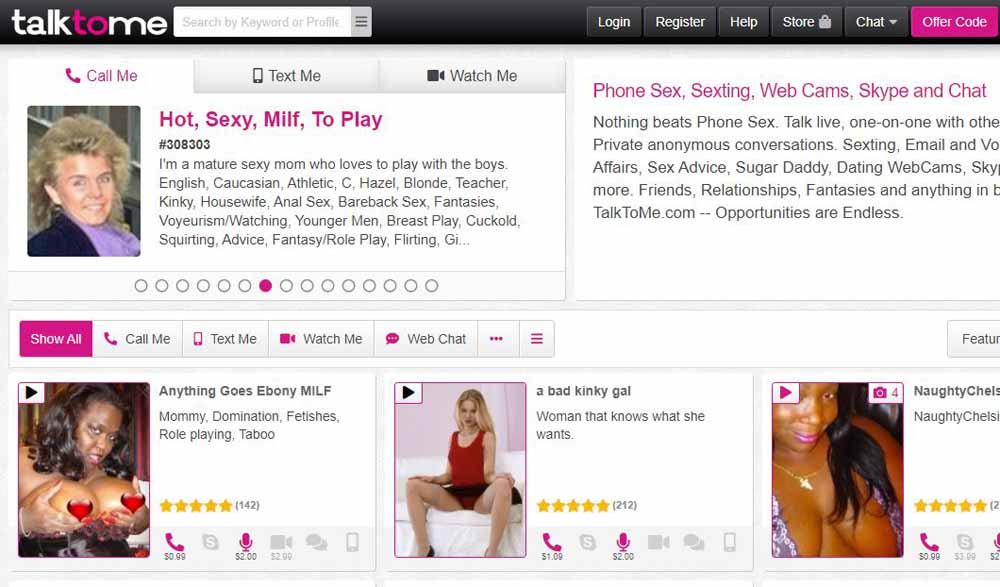 If you want to know more about these companies, check out our extensive guide on how to become a phone sex operator.
Potential privacy concerns
When it comes to phone sex operators, people are often worried that their phone number will be given out to someone. However, that never happens.
Each phone sex company has a sophisticated system that is designed to protect your privacy at all costs. In fact, companies often delete their data on phone numbers preventatively when there's a potential danger for their operators' numbers to be revealed. In addition to that, the phone calls are always made through secure channels and via third parties. This means you don't have to worry about your privacy.
However, some networks, like ManyVids, let you sell access to your phone number. If you decide to take up that option, remember to never give out your personal number to your customers. Instead, buy a prepaid card that is not associated with your real name in any way. Then, sell access to the prepaid card number and try not to use that card for any other purposes.
That concludes our phone operator segment. Now, did you know that you can also get paid to flirt with men via text messages? Yes, you read it right! Sexting for cash. Sounds too good to be true, right? Well, it's not. Scroll down to find out how you can start earning money from sexting.
Can you earn money sexting?
It's only natural that phone sex evolves together with phones. The development of smartphones has given rise to a new method to earn money from phone sex – sexting.
Yes, sexting is not something only teenagers do. And yes, you can really earn money from it.
In fact, if you love to text and flirt, sexting could be a great opportunity for you to make some extra cash. It's very simple and convenient; you just have to chat without showing your face at any time.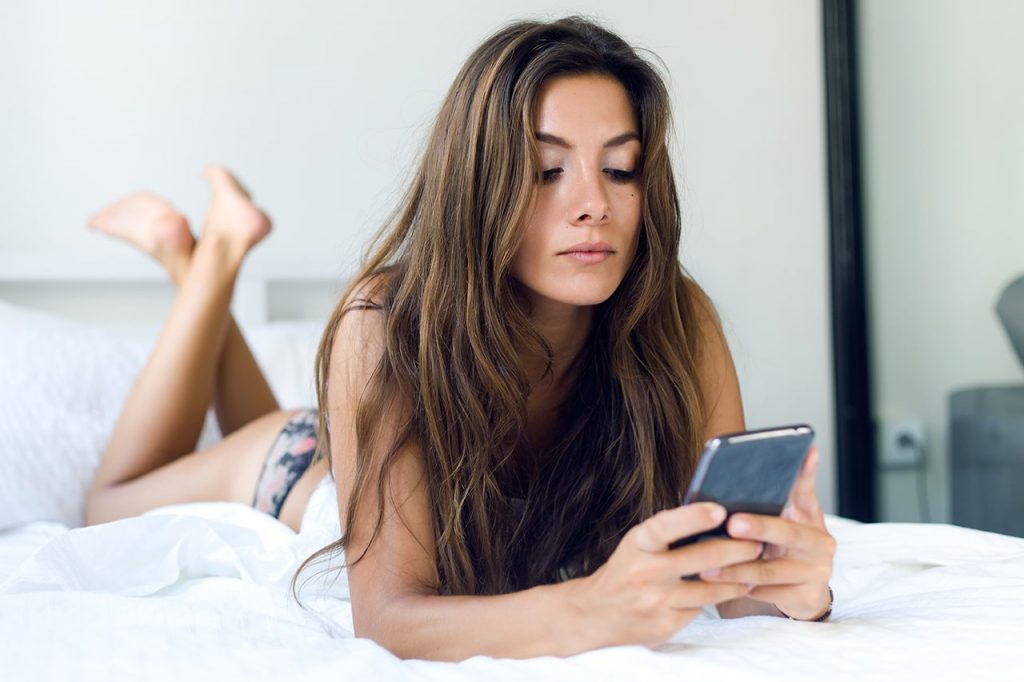 Sadly, sexting can't be your primary source of income, at least not yet. Continue reading to find out how much you can actually earn from sexting.
How much can you earn from sexting?
Your income primarily depends on the website that you register on. More often than not, you'll get around 15-20 cents per message. That means you'll need to send a lot of texts to earn a significant income from sexting.
However, although it's difficult at the beginning, it's not impossible to earn some real money from sexting. You'll see that things quickly get easier as you start to gain fans and loyal customers. Then, your earnings will start rising exponentially.
In other words, sexting will take some time, but it can bring you up to $10,000 per month. Bear in mind that only a fraction of sexters actually make that much money. You need to make sexting your full-time job and really dedicate yourself to it if you want to get anywhere close to that figure.
Now, if you're wondering if you can start sexting for money right away, the answer is – yes! Sexting usually places no special requirements. Of course, you still need to be 18 years or older and have a smartphone. It's hard to send texts without a phone, you know!
Similar to many other adult niches, the sexting industry is full of scammers. However, you can stay safe and earn money from sexting by opting for the most prominent websites that offer this service.
The best websites that pay you to sext
To help you get started, we've compiled a shortlist of the best websites that will pay you to sext. Bear in mind that these sites work in different ways. Some websites use a number that acts as a proxy between you and the customer. When people text that number, the message will be redirected to you. On other sites, you even have the option to chat from your desktop computer.
In any case, here's the shortlist of the most popular sites that pay you to sext: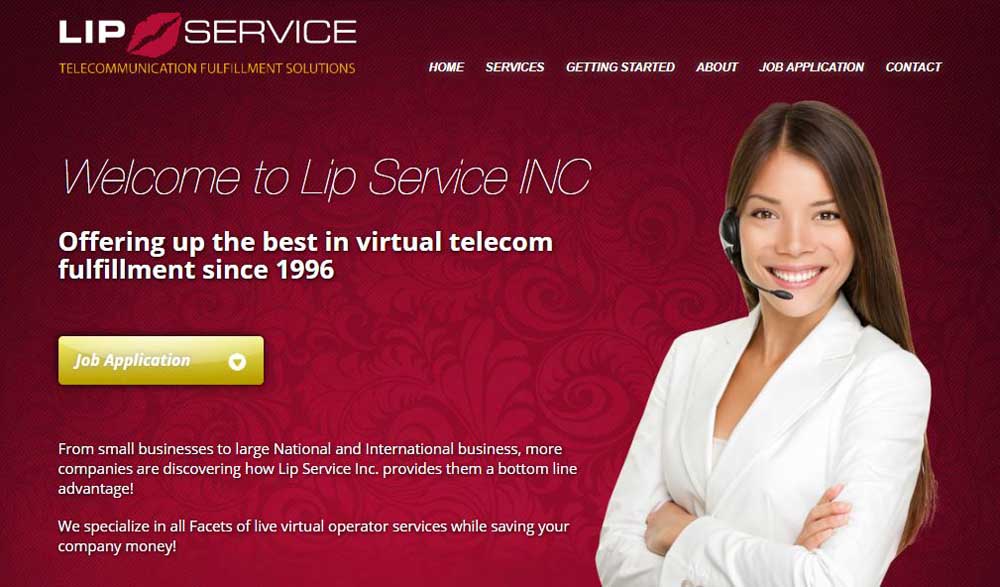 We describe each of these websites in greater detail in our in-depth guide on making money from sexting. We advise you to check that article as well before you decide whether or not sexting is the right choice for you.
There you go, making money from sexting is extremely convenient and anyone can do it. As long as you're 18 and have a smartphone, you can get started right away!
However, if you'd like to make money from porn and express your creativity a bit more, check out the next section on writing adult content.
Writing porn
If none of the above money-making methods sound appealing, you should consider writing porn for money. Here, you can get into writing erotica stories and e-books, writing for adult blogs or writing porn reviews.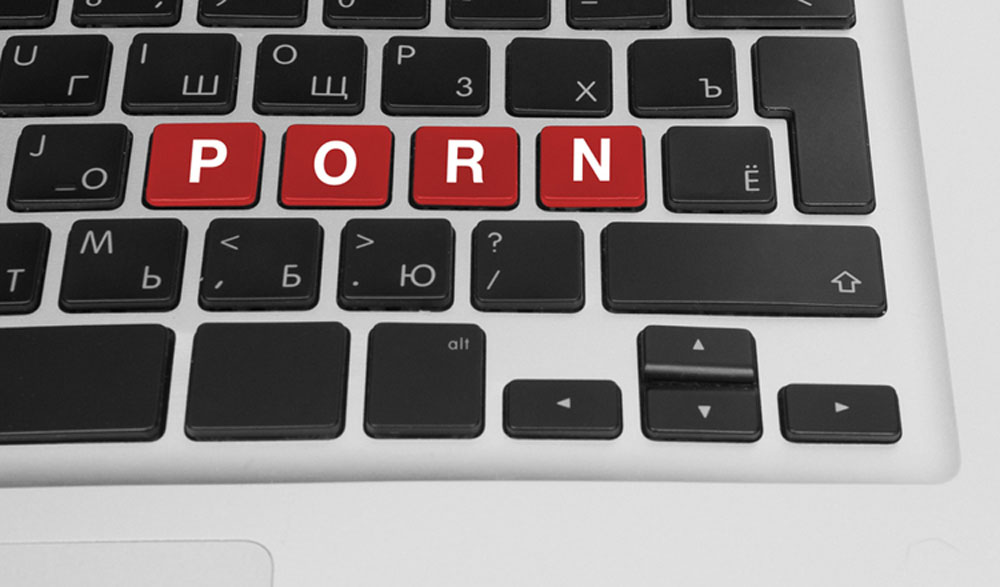 Keep reading to find out how you can earn money by writing adult content.
Make money writing adult blogs and porn reviews
If you're interested in writing shorter blog posts and reviews rather than long, elaborate stories and books, you should consider becoming a freelancer and writing for adult blogs.
How to start writing for adult blogs
Now, there are a few options for you if you want to start contributing to adult blogs and earning money from it. For example, you can try to find an adult blog that will hire you to write for them as a regular writer. You can also find adult blogs that allow guest posts, but you'll have to check if they pay you for your guest articles. Unless you're looking to build your portfolio, there's not much sense in writing for free.
If you want to go down this route, you should also consider registering on websites like Freelancer and Upwork. You can find work on these platforms relatively easily nowadays.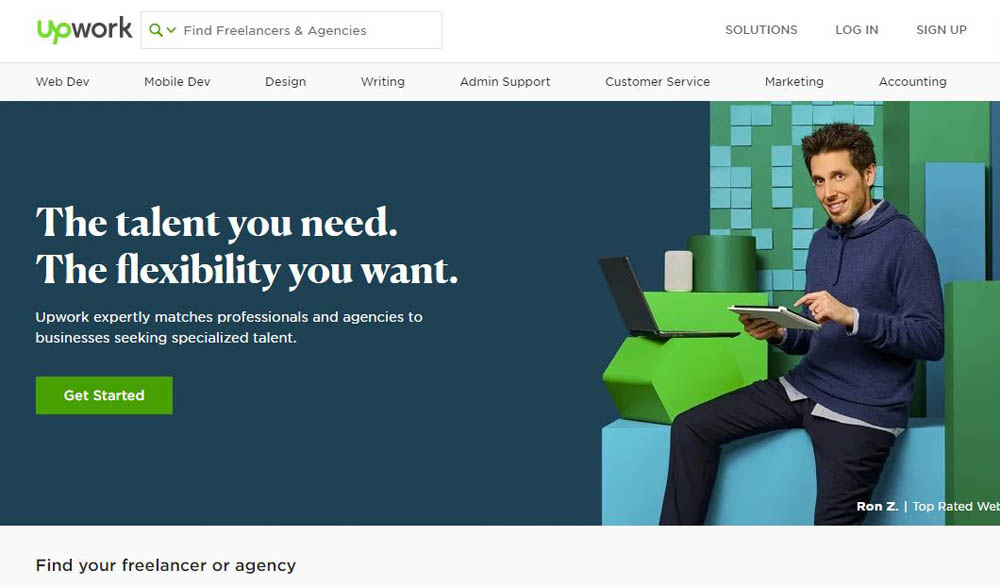 However, the best option is to start your own porn blog.
Starting a sex blog
If you decide to set up your own sex blog, you will first need to find a hosting provider. Ideally, you want a provider that specializes in adult websites, like ViceTemple. They will help you get an attractive domain name, choose a theme for your website and set it up.
After that, you can focus on the content that you're going to write. It's important to come up with a content plan BEFORE you start your website. Decide if it will be focused on a specific niche or if it will have a wider variety of content. The choice is entirely up to you.
However, bear in mind that the choice will affect your domain name, your website design, your target audience and a number of different things. That's why it's important not to rush anything. Think it through before you make a decision.
After you launch your own adult blog, you can focus on writing posts and marketing your writing. That's right, you can't just write great content and hope it will attract readers on its own. You need to market your content on social media, porn sites, search engines and wherever else you can, if you want your adult blog to start bringing you money.
If you're not sure what to do or how to pick a focus for your website, check out some of the most popular adult blogs on the Internet. For example, Rebel's Notes is an excellent personal blog run by a submissive, who caters to the BDSM niche. If you browse through their site, you'll find a variety of personal stories, essays, guides and photographs all centered around the main idea: BDSM lifestyle.
You can do the same – just make sure to pick an adult niche you know well.
Can I review porn for money?
Short answer: Yes, but it's not that easy.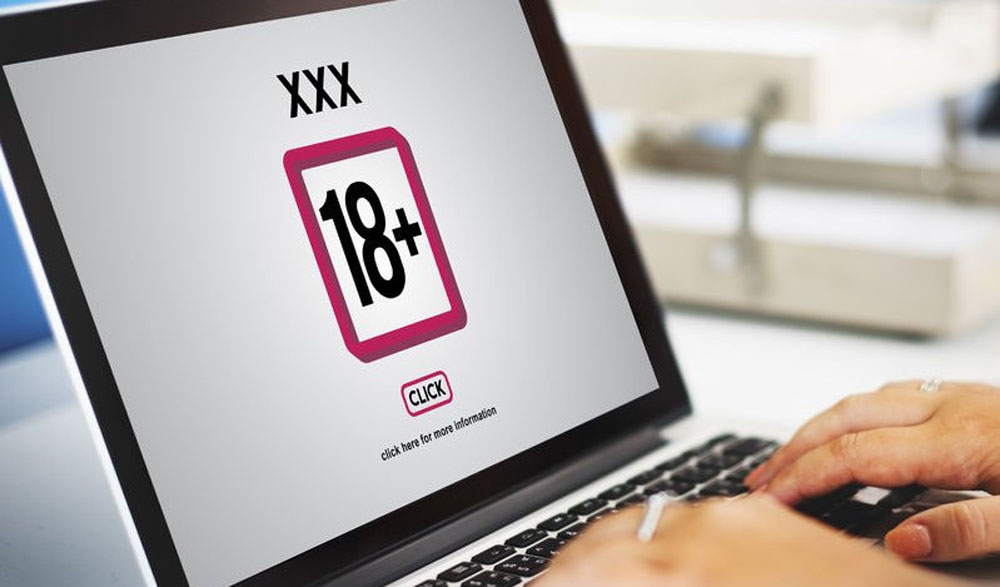 Long answer: Yes, but if you plan on writing porn reviews, you should first start reading reviews written by other people. Study them carefully, write down what precisely they're rating and try to come up with your own list of criteria.
It's important that you have a clear set of parameters that you will be using to rate the porn movies/books that you review. So, take your time with it.
In addition to that, you need to understand that you'll need to provide a new perspective for the reader. As you may assume, there are almost no casual readers here. Everyone who reads porn reviews knows a lot about the industry and they don't want you to regurgitate the obvious talking points. This means you need to be extremely knowledgeable about the subject and unique in your evaluation of adult content.
However, you still need to be understandable to your readers. People usually start throwing around big words to sound more educated in their writing. That simply won't do in the adult niche. After all, no one wants to spend half an hour thinking about what you wanted to say about their favorite porn actress.
To conclude, you need to have great writing skills and provide a unique perspective to your readers, while remaining approachable and easy to understand.
If this sounds too hard for you, it's because it probably is – it's no coincidence that there aren't many porn reviewers.
How to start writing erotica
In recent years, there's been a real explosion of erotica books on the market. If you're considering going into this line of work, continue reading to find out how you can start writing erotica.
But before we get into it, it's important to note that you need to look at this as a business. You need to be prepared to work. Sure, writing erotica stories can be fun, but it can also be tiresome as well. It's all part of writing porn and sometimes, you'll have to write about kinks you don't particularly enjoy.
In the end, this is a job, like any else. If you are dedicated to it, you can earn a full-time income from erotica stories. Thankfully, it's now easy to publish a book on Kindle – and it's free. This means you don't have to worry about any production costs, aside from your time.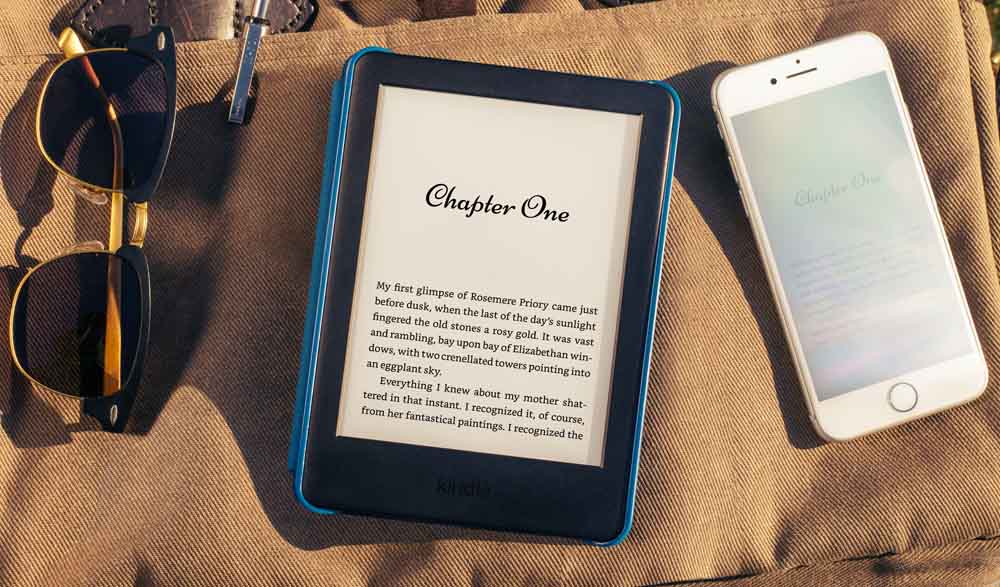 How to write erotica
Before we start dealing with the technical details about publishing your stories and books online, we want to give you a few tips that will help you write interesting erotica stories.
It's not just about the sex
While sex is the main focus of erotica, it's not the only important thing. No matter how good your sex scenes are, your books still need to have interesting characters, fun dialogues and some character and plot development.

Pick a perspective
You can choose whether you want to write from the female or male perspective (if you're writing about straight couples). Typically, most readers prefer to read stories written from the woman's perspective. You can also try to switch between the different points of views, but don't make it too complicated. Nobody reads erotica stories to test their mental skills and improve their cognitive abilities.

The importance of foreplay
Don't just jump right into the explicit scenes! Build them up with suggestive conversation, teasing and even holding back a little. Place your characters in a specific setting – they could be eating, drinking, dancing, whatever comes to your mind. Then start slowly, by describing their clothes, for example. Then, describe them undressing each other. Make it tense and passionate.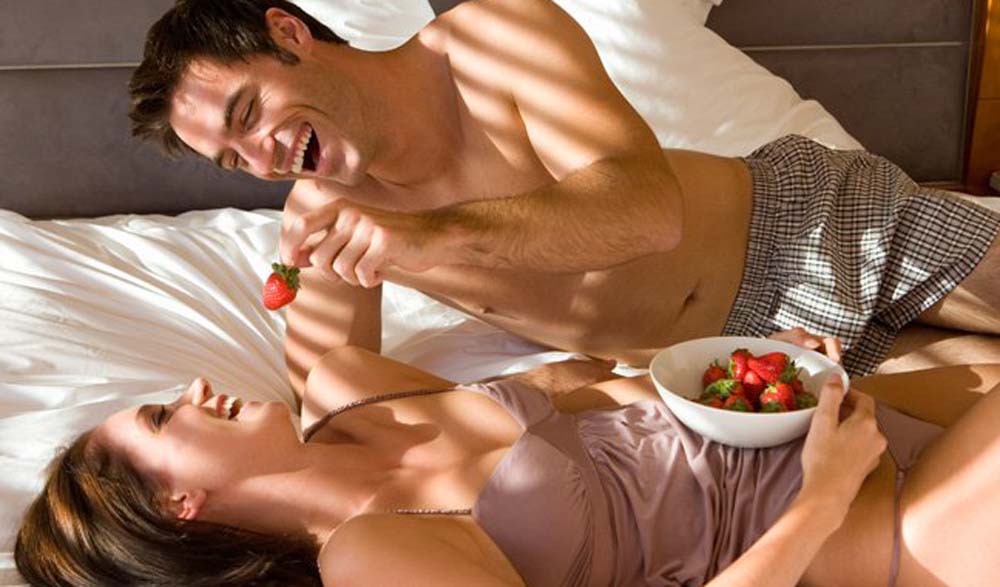 Choose a satisfying ending
Similar to romance novel readers, people who read erotica generally expect a happy ending. Don't disappoint your readers after giving them a great story.

How to publish your books and stories in 10 minutes
Thanks to Kindle Direct Publishing, it's easier than ever to publish your own e-books and short stories.
The first step is to register on their website and create a KDP account. Once you do that, you will need to add the author, payment and tax information to your profile.
When you're entering your name, don't enter your pen name. Use your real name here. This is important because Kindle issues payments and tax forms under the name that you enter here. When you're selecting the payment information, you'll get to choose between a direct deposit, wire transfer or check.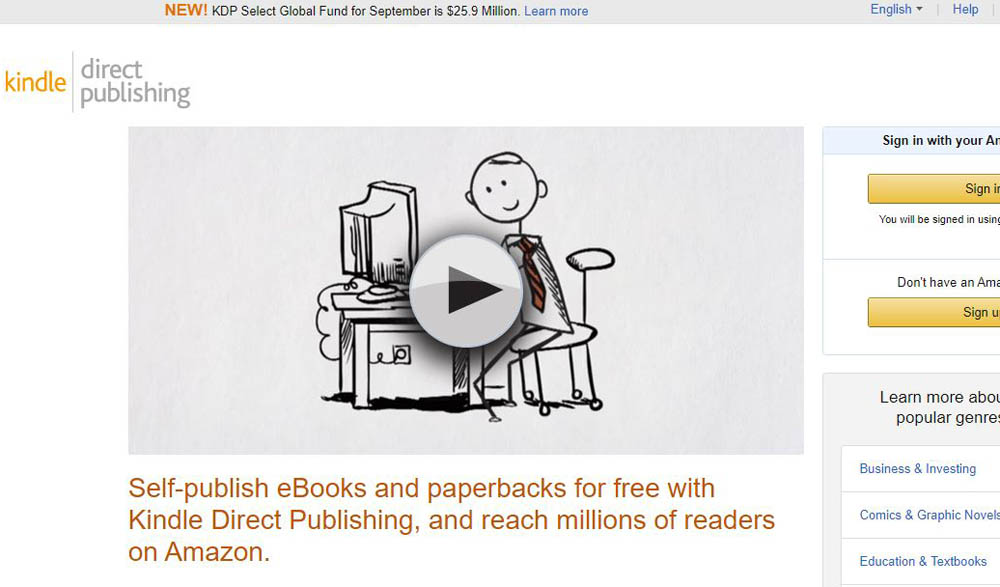 Once this is done, and your e-book is written, edited and ready to publish, log in to your KDP account, go to your Bookshelf, and click on Create a new title. Then, you'll need to do these three things:
Enter the details about your book – things like the book's title, description, and keywords.
Upload your book and its cover.
Set the price and choose the territories where you hold distribution rights.
When you're choosing publishing rights, it's probably best to opt for worldwide Rights. That way, your work will be protected everywhere it's sold.
The next thing you need to do is select a royalty plan. Kindle offers two options – a 35% or a 70% royalty rate. Amazon charges you $0.15 per MB of your file if you choose the 70% royalty rate, but it's likely you'll make more money if you choose this rate.
When it comes to pricing, the majority of Kindle e-books cost between $2.99 and $9.99, depending on the genre, length, and the popularity of the author.
Promote your book
And that's it, your book will be published in less than 10 minutes. But now comes the hard part – you have to get people to actually buy your book.
In the beginning, you should try to get some reader reviews for your book. Give the book away for free to your friends, ask them to read it and give you good reviews on Amazon. Promote it on all your social media accounts – Facebook, Twitter, Instagram, Tumblr. It's much easier to sell books if you have a strong social media presence.
Practical tips for writing erotica
Be ready to spend a lot of time preparing your stories, editing, making covers, and promoting them on social media. All of this is going to be hard work.
You should also know that there will probably come a time when you'll burn out. You won't have any more ideas or even desire to keep writing. During these times, remember that this is a job and try your best to research new possible ideas for stories. You should aim to write and edit about four short stories in about two weeks, six if you really push yourself.
Aside from that, you shouldn't expect to start making huge amounts of money right away. Keep your expectations realistic and don't be discouraged. It usually takes some time and effort for your career in erotica writing to really kick off. This is why it's essential to promote your books and stories.
If you'd like to read a detailed guide to publishing your content on Kindle Direct Publishing, check out KDP Jumpstart, Kindle's step-by-step guide for publishing books.
This concludes our guide on how to make money writing porn. That brings us to our last category – selling adult content. Continue reading if you're ready to consider a career in adult content sales.
Selling adult content
Finally, we reach the last category on our list. Who knew there were so many different ways to make money from porn, ha? Well, now you know.
Even if you're not the kind of person who would feel comfortable performing porn, be it on camera or via phone, you can still earn money from porn. If you want to invest in a real business opportunity in the adult niche, you should consider opening an online sex toy store.
On the other hand, if you're looking for a secondary source of income, you can try selling your used panties. This income source has become very popular in the last couple of years, thanks to Netflix's Orange is the New Black. It's simple, easy and anyone can do it. Bear in mind, though, this one is just for you girls!
How to sell sex toys
Nowadays, it feels like there's a movement to promote everything. Sex toys aren't any different and it's probably the area that's had the best results so far. If you are thinking about opening a sex toy store, we're here to help you and provide you with all the information that you need.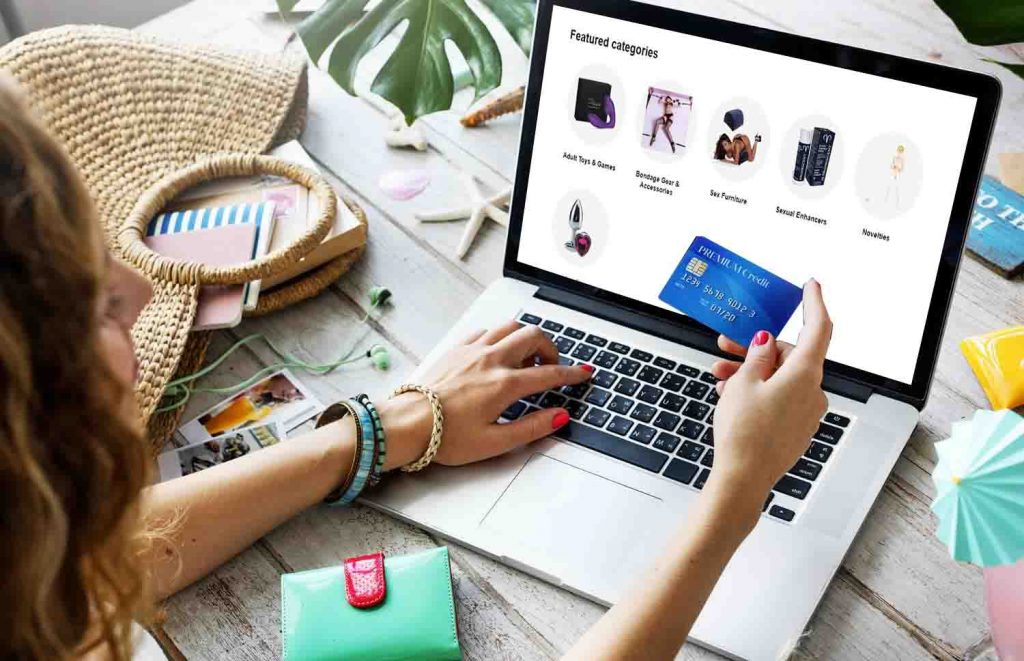 What kind of sex toy store to open
Before we start with our guide, you need to decide whether you want to open an online sex toy store or a physical store.
We always recommend that you opt for an online store. The reasons are quite simple: it's much more accessible to people – they can make orders at any hour, from any place. Plus, you get to keep a larger share of your revenue because you don't have to pay rent and utilities that a physical store would demand.
Next, you should decide what kind of products you're going to sell. Do you want to sell lower-quality, cheap toys or toys that are high in quality, but a bit more expensive?
This is completely up to you – whatever you decide, there's a market for it. Keep in mind, though, that low-quality toys are often made from materials that can be potentially dangerous to health. If you want to avoid customer complaints, opt for high-grade products.
Additionally, you might want to pick a niche, at least in the beginning. You can start, for example, by selling We Vibe vibrators, or sex dolls, or toys specifically for women. Once your store gets more successful, you can add more and more different types of toys to your assortment.
Reselling or dropshipping?
One more decision you need to make is whether you're going to be reselling or dropshipping.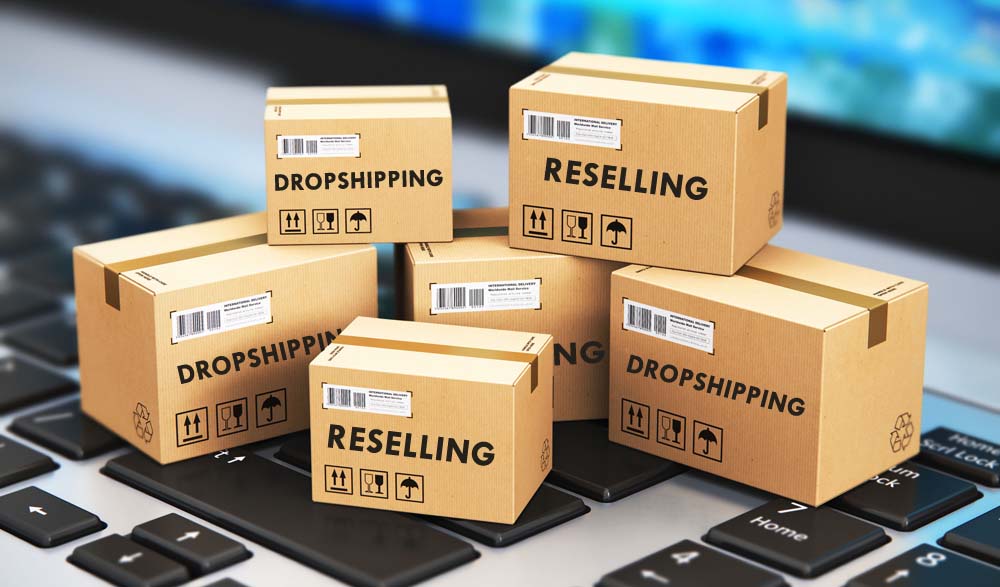 If you plan on reselling, one of the first things you'll need is a good manufacturer or supplier.
Before you decide on one, check out as many suppliers as you can because you don't want a supplier that is going to overcharge you. In addition to that, if you resell, you'll need to have some money set aside for shipping and storage costs.
Dropshipping means that you won't keep your products in stock. Rather, when you get an order for a product, you order it from a third party and they ship it to your customer. The third party is usually a wholesaler or manufacturer, and you charge your customers more than the manufacturer or supplier charges you. Dropshipping is the way to go if you want to quickly open a sex toy store but don't have a lot of money to invest.
Now that you know what kind of store you want to open, it's time to set up your website. The first thing you need to do is find a reliable web hosting service. In this case, you should try to find a hosting provider that allows adult content and won't shut down your site because of it. Better yet, you should look for a provider that specializes in adult content, like ViceTemple.
Don't forget to advertise
Next up is marketing and advertising. If you want your store to be successful, you'll need to promote it. You can advertise it on various adult forums, on social media, by guest posting on adult blogs, and by making promotional videos.
Lastly, don't forget about customer support. You want to hire reliable technical support professionals. In the sex toy industry, it's essential that your customers feel free to ask any questions they might have.
How to sell your used panties
Did you know that you can sell your used panties and earn some extra cash? All you need to do is register on a platform that allows you to sell worn underwear and you can start selling in no time. However, before we continue, let's first explain how much you can actually make from selling used panties.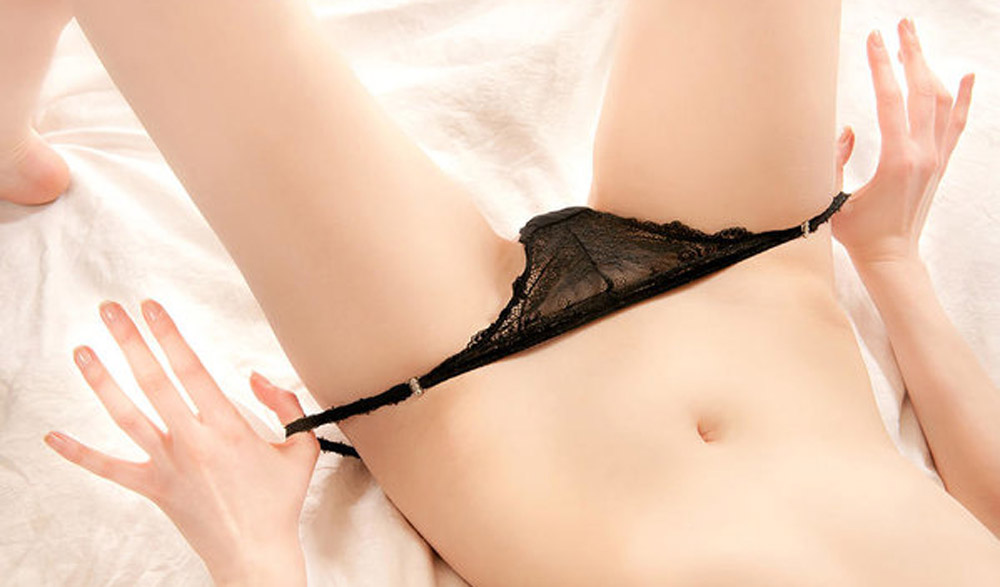 How much can you make from selling used panties?
It's hard to pinpoint a precise figure that you can earn from selling used panties, but you should understand that this probably can't be your only source of income.
This means you can earn around $1,000 a month by selling your worn underwear. Typically, a pair of panties worn for 24 hours can make you around $20 to $30. However, you can charge extra if the customers wants you to wear them for a longer period of time or work out in them.
Getting started
The first thing you need to do is register at a website designed specifically for selling used panties. Some of the most prominent sites include PantyDeal, Snifffr and Panty.com.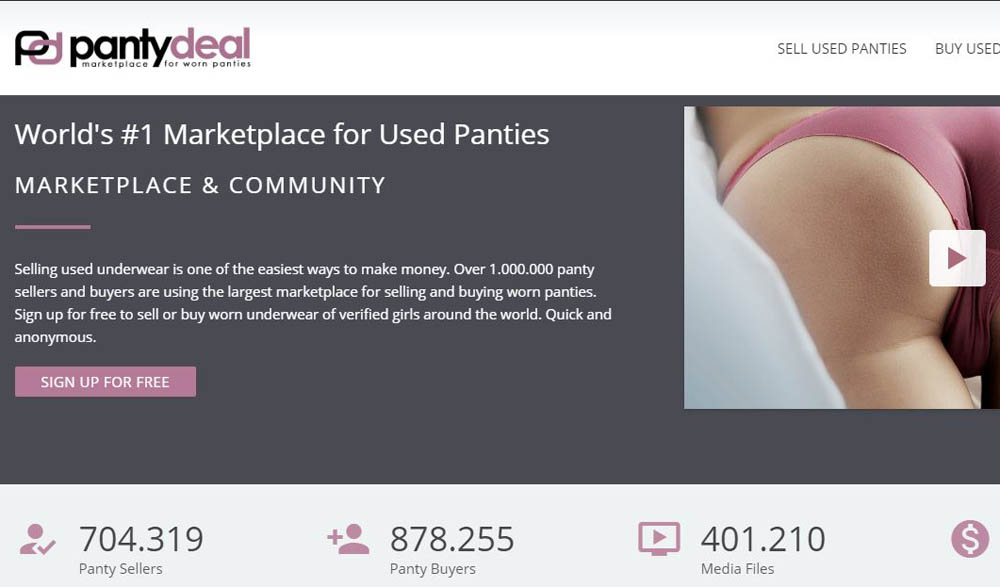 After that, you need to set up your profile. It's important that you take high-quality photos of yourself wearing the panties. You can be creative with this – try to take poses that that accentuate your best features.
Practical tips for selling worn underwear
Always wash your new panties before you sell them. Preferably two to four times before you start wearing and selling them. This way, you'll get rid of the factory smell.
Don't use perfume or deodorant. Your customers want your smell, not the smell of perfume! In other words, don't try to cover up your smell unless a customer specifically asks you to do so.
Make an effort when packing the panties. Make sure to fold them nicely in an air-free Ziploc bag. You can even add a kiss mark or a handwritten note for your customer. They will appreciate your effort!
Always be real with your buyers. You can't exactly sell 20 panties a week, because most of the time, your customers want panties that have been worn for at least 24 hours. Show your customers respect and don't try to sell them panties that have barely been worn.
And that concludes our extensive guide on how to make money from porn. As you can see, there are a lot of opportunities for anyone and everyone. What's important is that you approach it as a professional.
As with any other career, it takes a great deal of commitment to succeed. We've given you all the information you need to get started. Now, it's up to you decide if it's worth the trouble or not. In any case, Adult Blog is always here to help