When you think about watching porn, what's the first thing that comes to mind? Porn tube sites, Xvideos and PornHub probably. And the best thing about these porn tube sites is that they're free to use. So, you might be wondering: how do porn sites make money and how much money do porn sites make?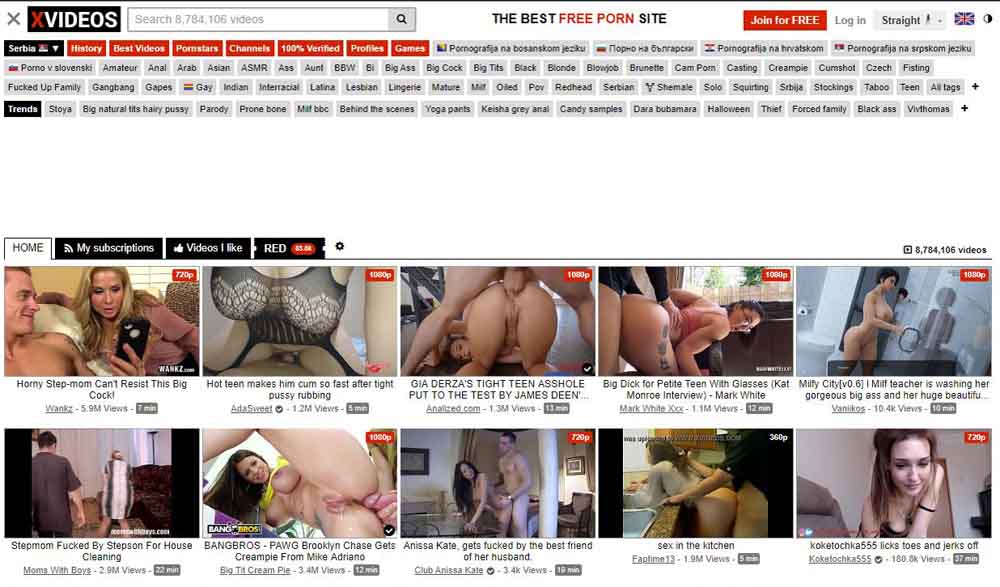 Well, there is a number of methods that porn websites use to make money and we've already covered all of them in our article that explains how porn sites make money. In this article, we will focus on how much they typically make.
To make your reading experience more pleasurable, we have divided this article into separate categories, each describing a specific type of porn site. Our categories include adult tube websites, webcam sites, porn platforms, phone sex companies, online sex stores and adult blogs.
So, continue reading to find out how much money porn sites make.
Adult tube websites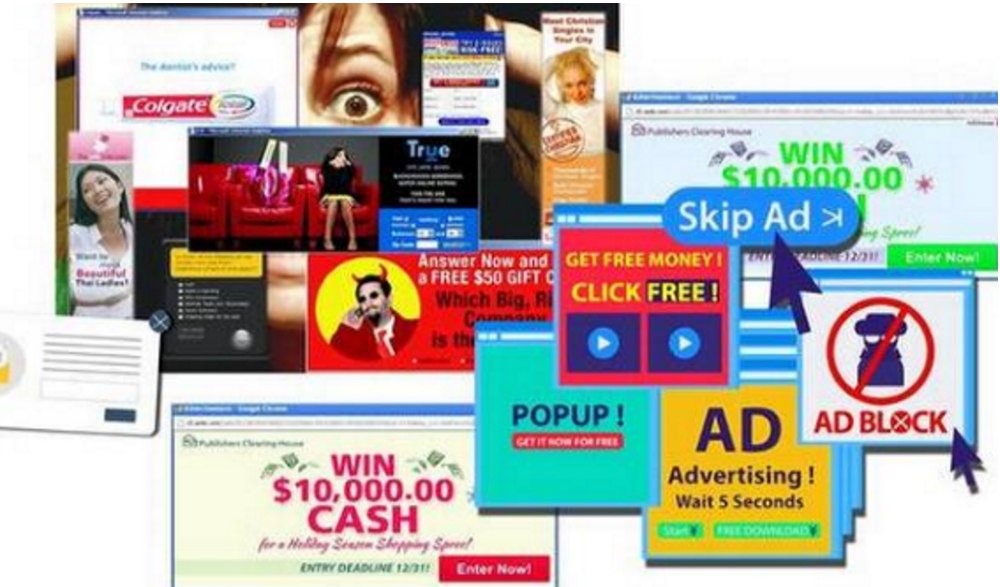 Now, it goes without saying that most adult tube websites are free to use. How can I afford this? The answer is simple – ads! Lots of them, in fact. Adult tube sites are flooded with ads and that's their primary source of income.
There are a few types of ads that adult tube sites use – PPL, PPS, Popup ads, and CPM ads.
With PPL, or pay-per-lead ads, adult tube sites post an ad that redirects their viewers to another website where they can usually register for free. Each person that registers earns the tube site webmaster a certain amount of money. This usually ranges from $2 to $5.
PPS or pay-per-signup is similar to PPS, but in this case, the tube site gets money every time somebody registers on a redirected website and spends money on chats. Generally speaking, adult webmasters can earn much more money from PPS ads – anywhere between $50 and $130.
Popup ads literally pop up when you visit a porn website, usually when you open a video, or click anywhere on the site. Websites get significantly less money for them than for PPL and PPS, but if they have a lot of visitors, they're definitely worth it. A popup ad typically gets you $0.01-$0.1 per appearance. Let's say a website gets 500,000 visitors a month. Around 350,000 will get a popup ad, and the others will have Adblock enabled and the popup will be blocked. Now, let's say each visitor gets one popup ad per visit, although they usually get more than one. If the website gets the absolute minimum of $0.01 per popup ad, its owner can earn $3,500 a month from popup ads alone.
CPM (cost per mile or cost per thousand) ads are usually banner ads that tube sites put up on their pages. This type of ads usually gets you between $1 and $3 per 1,000 impressions or views. So, if the website from the previous example, placed 2 CPM ads on their websites, they'd get $1,000 a month from them.
A real world example
In the real world, 1 in 30 people opens an ad on an adult tube website. If the website gets 500,000 visitors a month, that's roughly 16,666 people. Out of that number, 1 in 50 will register through a PPL. That means 333 people will get you at least $2 each.
Similarly, 1 in 200 will register through a PPS ad. That's 83 more people. When you add all these numbers up, an adult tube website can earn between $666 and $1,665 from PPL ads, and anywhere from $4,150 and $12,450 from PPS ads.
In total, that's an income that ranges from $4,816 and $14,115 from ads alone.
Subscriptions
However, ads are not the only way that adult tube sites make money. In most cases, adult tube sites also offer monthly subscriptions and memberships.
While most videos are free, not all of them are HD. This is the most common reason people cite as the reason why they decided to spend money on porn. They simply want to enjoy high-quality porn instead of heavily pixelated images and videos, without any ads disrupting their viewing experience.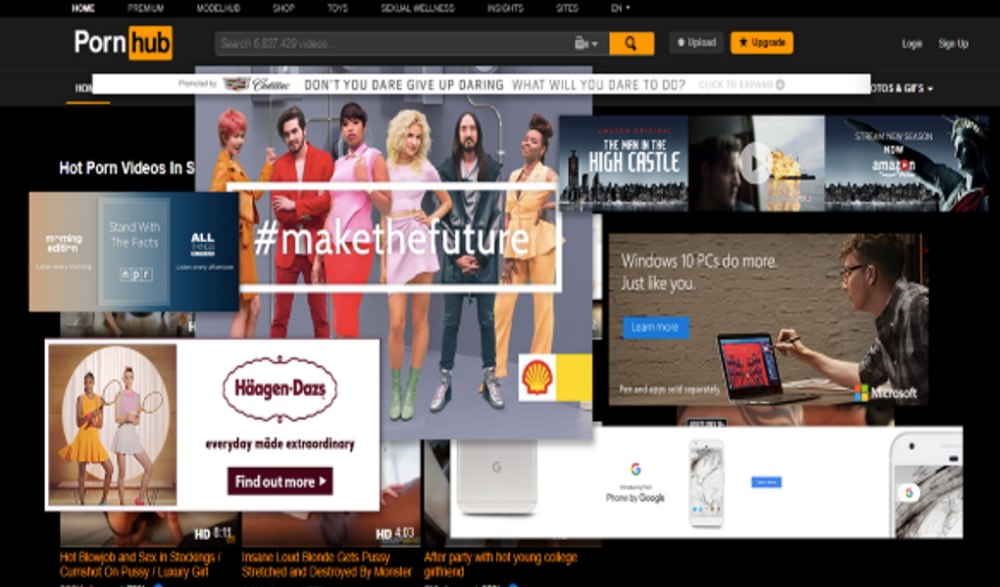 Now, the subscription fee depends on a number of factors, including the site popularity, the quality and quantity of videos, etc. Most porn sites charge between $9.90 and $29.90 for a month of premium access.
Content programs
On top of all this, adult tube porn sites often offer their users to participate in Content Partner programs. Under these programs, users can upload and sell their own content through the adult tube site. However, the website takes a percentage of their earning, which can range anywhere from 20% to 60%.
Thanks to the surging popularity of amateur porn, this has recently become another great source of income for porn tube sites.
Webcam websites
Now that we've covered the most popular type of porn websites, let's focus on the second most popular type – webcam platforms. These sites are arguably even more profitable than adult tube sites.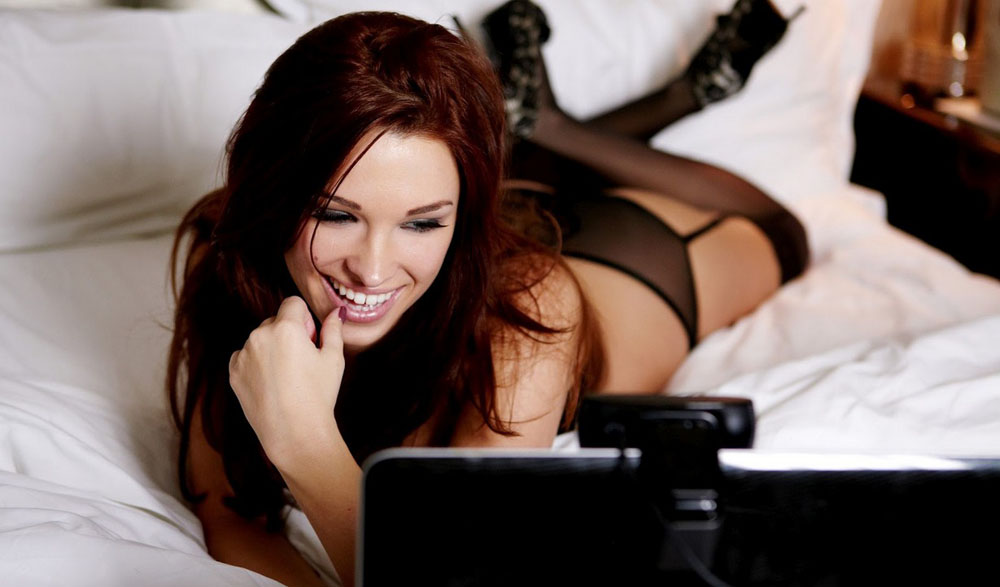 How do they earn their money? Through revshare contracts that they sign with their models. Under contract terms, webcam platforms can take anywhere from 20% to 60% percent of the webcam model's revenue. This means webmasters of webcam platforms rarely have to do much. As long as they constantly have models on their platforms, these webmasters can sit back and watch the money as it keeps pouring in.
Now, let's consider a website that has 50 models that work regularly.
We've already talked about how much webcam models make here. Although their earnings depend on many factors, let's say they earn an average of $500 a day. And let's say the website takes 30% commission, meaning they get $150 a day from each of the 50 models. This means that that webcam site owner will make $7,500 a month just from commissions.
Of course, this is just a hypothetical example, and a small website that doesn't get too much traffic. Large camming sites, like Chaturbate, LiveJasmin, or BongaCams earn considerably from commissions. In fact, it's estimated that LiveJasmin makes more than $20 million a month while Chaturbate gets around $8 million a month.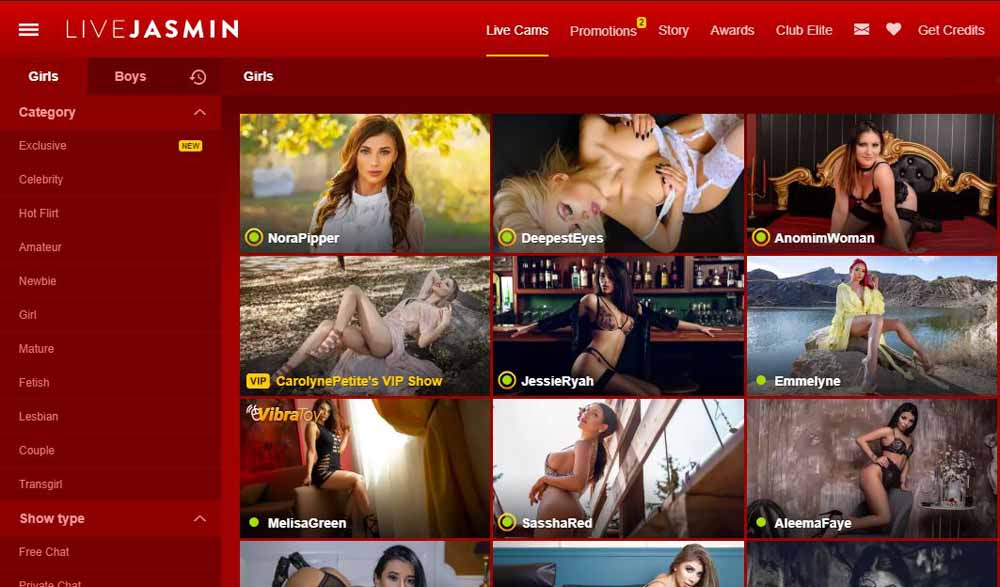 Amateur porn platforms
Platforms for selling amateur porn are no less profitable than camming websites. It's no wonder either. A lot of people prefer watching real, authentic sex over fake porn shot in a professional studio with professional porn actors.
Amateur porn sites function the same as camming websites – the platform takes a certain percentage of the model's sales. However, the percentages here are somewhat lower and they range from 20% to 40%.
To calculate how much a homemade porn video platform can make, let's consider ManyVids, a popular amateur porn website. On ManyVids, there are currently 610,872 videos and their prices for these range $3.99 up to $199. Most videos cost less than $100, but the average cost is around $20. The platform takes a 40% commission.
Let's skip the math this time. ManyVids earns around $4.8 million per month, and that's just if they sell each video only once. In reality, most videos are sold multiple times during the course of a month. Their real revenue is probably a lot higher than $4.8 million per month.
Phone sex platforms
Phone sex platforms are the next type of porn websites on our list. These websites have the same business model as webcam and amateur porn platforms. In other words, they take anywhere from 30% to 60% from their models' revenue.
TalkToMe is one of the most prominent phone sex platforms on the Internet. They take 60% from their phone operators. At the moment, the platform hosts more than 10,000 operators, but it's fair to assume only a half of them are actively working.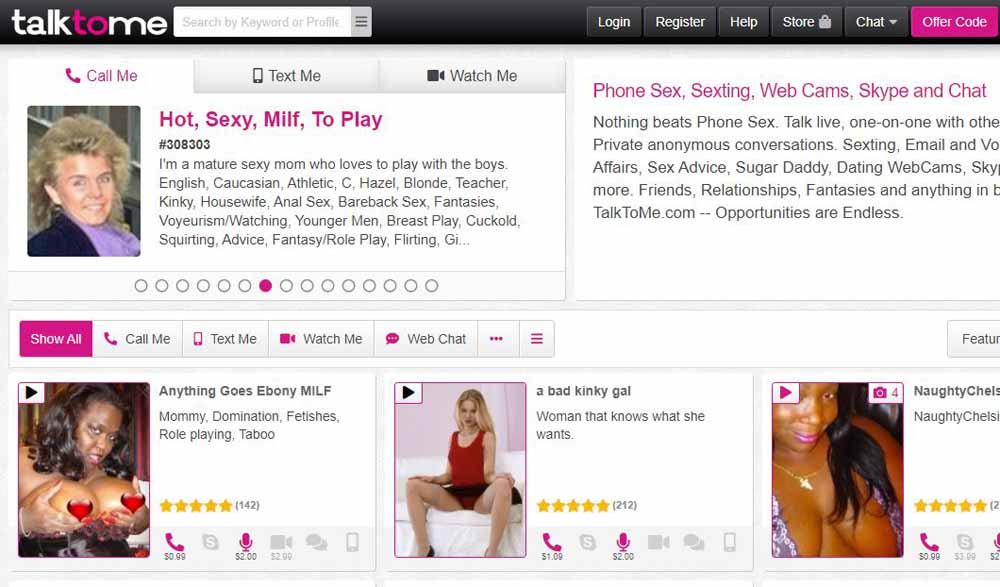 This platform usually charges between $1 and $3 per minute.
So, let's say that the average is $2 per minute. In that case, $0.8 goes to the operator and $1.2 to TalkToMe. If the operator works 5 hours a day, they usually spend around 3.5 hours actively talking on the phone. This would mean that a phone sex platform can earn up to $250 a day from a single operator.
As we've said before, TalkToMe has more than 10,000 registered operators. Let's take the conservative approach and say that only 1,000 of them are active. If each of them earns the average, TalkToMe will earn $250,000 a day from commissions.
Not bad, ha?
Online sex stores
Online sex stores represent another way to earn money from porn.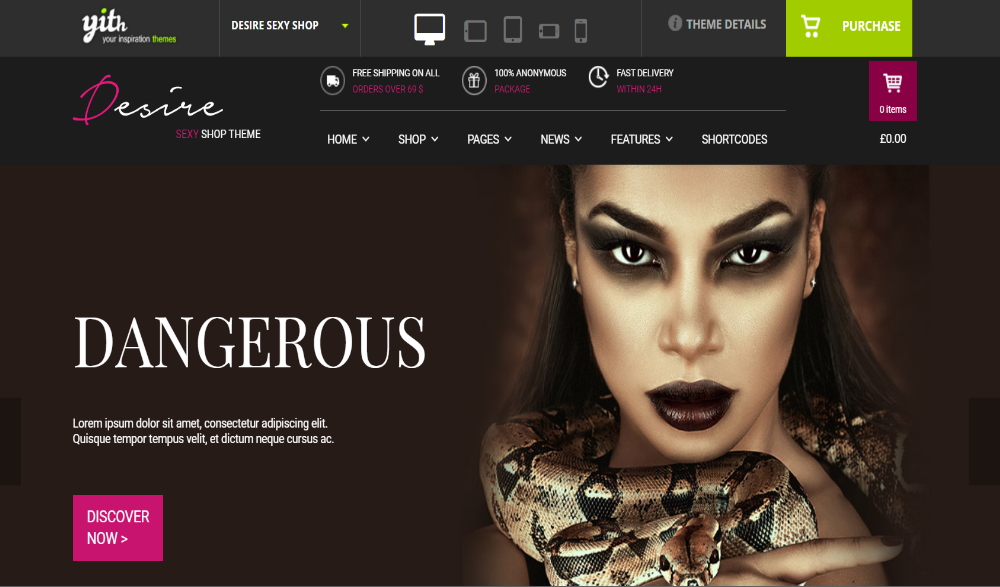 It's estimated that people spend around $15 billion a year on sex toys – it's hardly a surprise people are creating online sex shops like there's no tomorrow.
If physical sex toy stores are popular, online stores are even more popular and more convenient for many reasons. We won't go into detail and explain how you can start your own sex toy store. You can check our article about starting an online sex toy shop here.
We will focus on how much online sex stores earn in this piece.
Of course, sex stores mainly earn money by selling products. But before they start selling them, they have to buy them first.
Reselling and dropshipping
There are two methods for selling sex toys – reselling and dropshipping. We won't go into details on how they work. In a nutshell, reselling means that a store buys a large number of products first, stores them and then resells them.
Dropshipping means that sex toy store owners don't have to buy products in bulk and store them. In fact, they usually don't own any products at all. They only resell them. Here's how it works – a customer makes a purchase on the online store, the dropshipper makes the same purchase on another store (for a lower price, of course) and sends the product to the buyer.
This means dropshippers never have to worry about storing products or investing in their stock.
Now, it's hard to tell how much money online store owners make.
If they're reselling products, they can earn considerably less, because their expenses quickly add up and eat out their profits. For example, they have to buy stock and rent a storage space. Not to mention the shipping costs and other hidden expenses, like utilities.
With dropshipping, online store owners have no additional costs. But their profit margin is considerably less, because they don't enjoy discounts that come when you buy products in bulk.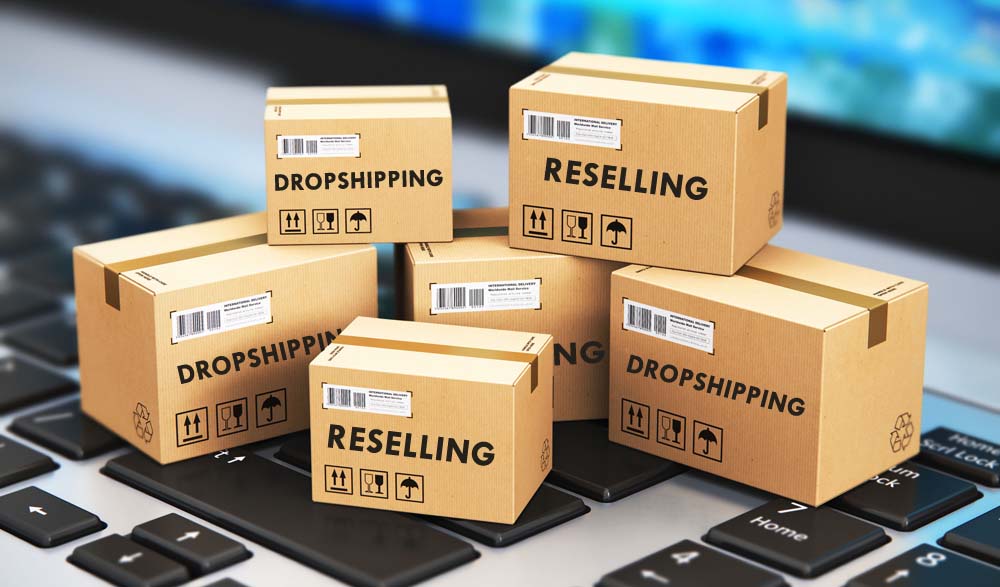 We already mentioned that it's really hard to estimate a store's revenue and profit, because it depends on a number of factors, including product price, profit margin, marketing and advertising costs, shipping expenses etc. However, our research shows that a relatively small online sex shop can earn around $5,000 per month.
Adult blogs
It's no coincidence that we left adult blogs for the end.
Adult blogs are the least profitable type of porn sites. In fact, writing of any kind will rarely bring you lots of money.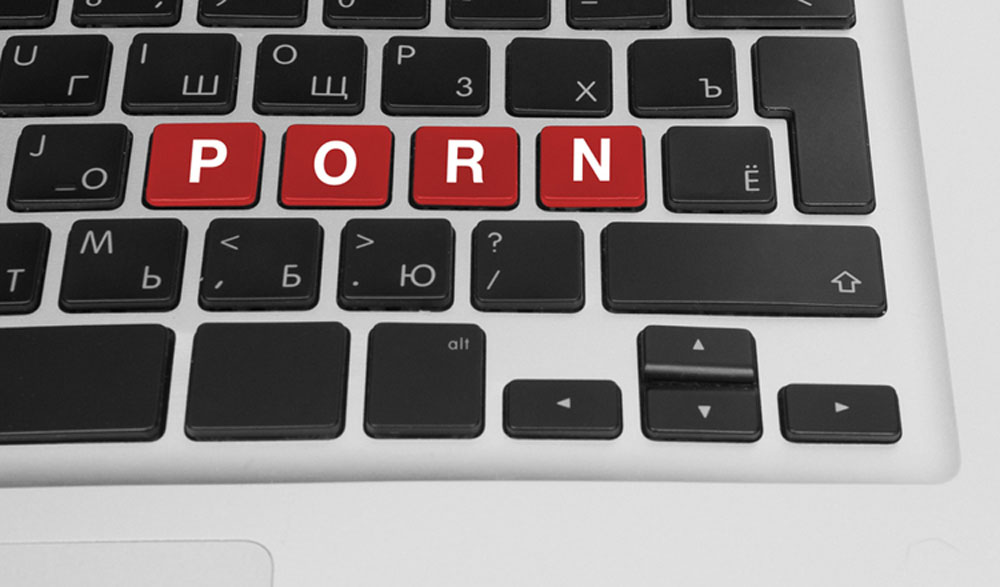 Now, there are many different kinds of adult blogs, but sex toy reviews and sex tips seem to be the most popular adult topics. Generally speaking, these blogs make money from advertising networks, affiliate programs and adult content sales.
Ad networks
With ad networks, adult blogs can utilize various ads. We've covered them all in detail under the adult tube websites, so we will only briefly mention them here. PPL, PPS, CPC, CPM, and popup ads are the most popular ad types.
However, adult blogs earn far less money than adult tube sites for one simple reason – they get less traffic.
Let's review how much you can earn from these ads:
PPL – $2-$5 per 1,000 impressions
PPS – $50-$130 per customer
Popup ads – $0.01-$0.1 per impresion
CPM – $1-$3 per customer
CPC – $0.02-$1 per customer
Let's take a look at the traffic statistics for popular sex blogs, as estimated by WorthOfWeb.com: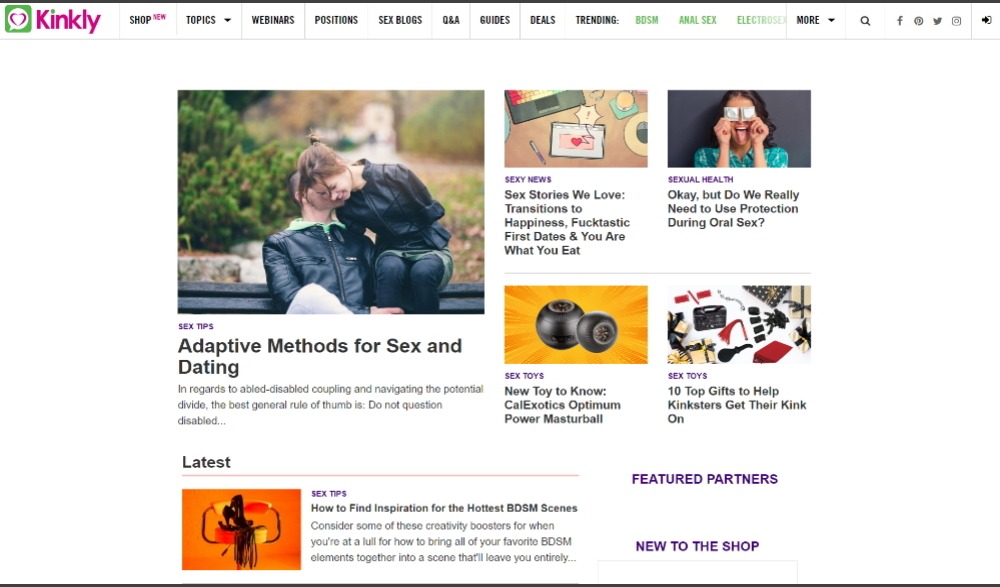 As you can see, none of these gets more than 500,000 visitors per month.
Let's take an adult blog that gets 100,000 visits per month as an example. We've mentioned already that about 30% of visitors have Adblock on, which means they won't see any ads.
The other 70% percent or 70,000 visitors will see the blog's CPM and popup ads. This means that the blog will earn $140 from CPM (at $2 per 1,000 impressions) and $700 from popup ads (at $0.01 per ad).
1 in 30 will open an ad – 2,333 people. Of those 2,333, 1 in 50 will register as PPL – 46; and 1 in 200 of people that clicked on the ad will register as PPS – 11 people. So, the blog can earn $1,166 from CPC ads (at $0.5 an ad), $138 from PPL (at $3 an ad), and $1,100 from PPS (at $100 an ad).
Altogether, this adult blog earns $3,244 a month from ads.
However, adult blogs often earn even less. They rarely utilize all types of ads, because they don't want to ruin the visitor's viewing experience.
Affiliate networks
Another way that adult blogs can make money is by joining an adult affiliate network. Adult blog mostly join affiliate networks of sex toy stores.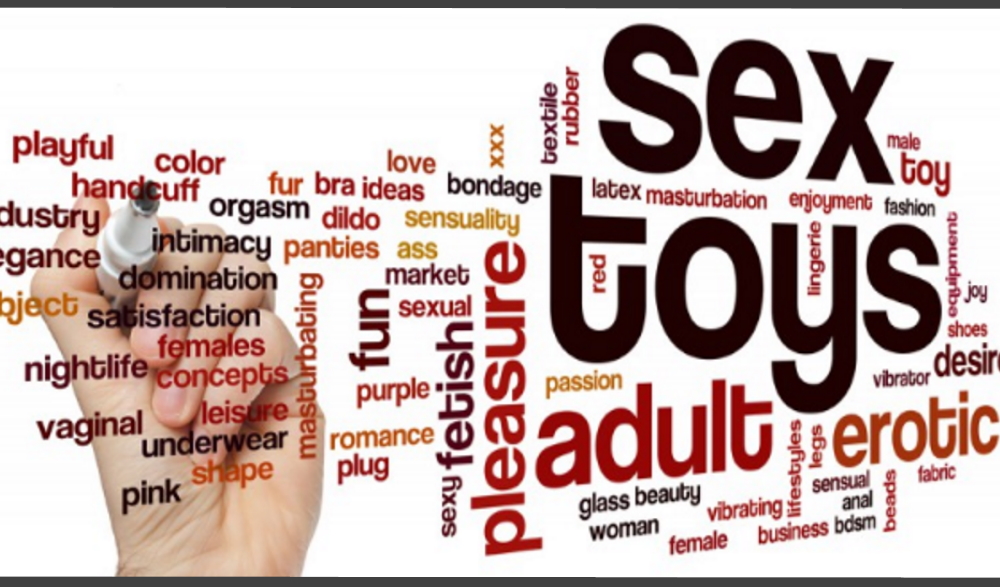 Blogs usually get between 10% and 20% percent of the sale that come from visitors redirected from the blog. So, let's that out of 2,333 people that open the ad, 1 in 200 will buy something – that's 11 people. And let's say each of them buys something that costs around $50 on average. The blog gets $7.5 from each sale, if they get a 15% commission. Altogether, the blog earns $82.5 a month from affiliate networks.
Adult content sales
The last method that adult blogs can utilize to earn money are adult content sales. This usually includes merchandise and sex toys. However, this method is only profitable for the largest adult blogs. The rest can barely cover the costs of running an online store with their sales.
It's hard to estimate how much an adult blog can make from adult content sales, but it's hardy a high amount. Typically, adult blogs rarely reach the sales that an online sex toy stores and their revenue is less than $5,000.
If you were wondering how much do porn sites make, we hope our article has helped you get a better understanding of their business model and earnings. Keep in mind though that these are not precise calculations.
You can never know how much a porn website can make per year. Some days, they can get $50 in profits, while others will bring in $5,000. Although profitable, the adult market is often unpredictable.
However, everyone can earn money from porn with a little bit of an effort. If you want to read more about how to make money from porn, check out our extensive guide here.