Porn has always been one of the most popular guilty pleasures, enticing men and women alike. And while it is one of the fastest-growing and most profitable industries, people have been looking for new and exciting ways to enhance their porn experience. That's where VR comes in, promising unmatched levels of immersion while allowing the user to block out any distraction from the real world. And if that sounds interesting, then keep on reading to learn how to watch VR porn at home.
As already mentioned, VR porn is a rapidly growing industry, especially with the recent success of the Quest 2, which brought many brand new users into the VR space. According to Marketresearch, the VR porn market is estimated to exceed over one billion dollars by 2025. In fact, if you google how to watch VR porn right now, you will get hundreds if not thousands of online guides, explaining the basics.
But what should you know before giving VR porn a try? And more importantly, where do you find the best VR porn content available on the market?
VR Porn Requirements
Curious about adult virtual reality but not sure how to watch VR porn on your device? There are some basic requirements that every VR porn user needs to know first. From a high bandwidth to a VR headset, you might need to invest some money to get the most out of VR porn. And while the expenses aren't exactly cheap, they are predicted to go down significantly in the coming years.
High Bandwidth Internet Connection
First, you need to understand that VR porn files are much larger than regular 1080p videos. The reason for that is they are not just a simple projection, but it's a 360 or 180-degree view, requiring the entire space to be recorded. Add in the higher resolution, sometimes up to 4K, and you got yourself a considerably large file. As a result, streaming VR porn is very difficult, being prone to lagging. That's why, in order to get the smoothest experience, you should always download your VR porn beforehand.
Good Space for VR
Depending on the type of experience and content you are looking to try, you might need clear space to walk around. Simply put, you must get rid of anything fragile and sharp that could harm you during the viewing. Keep in mind that seated experiences will be much easier to set up, as the only requirement is to have a comfortable place to relax on. And remember always to lock your door to avoid privacy accidents.
VR Headset
No matter what kind of VR porn you want to watch, having a VR headset is a must. And while some of the highest-end devices cost a fortune, there are many budget-friendly options out there. We will explain each of them down the line, together with our recommendations.
VR Porn Content
And finally, you will need to find a VR porn content provider. Luckily, there are many VR porn websites out there, most of them offering high-quality content. Additionally, some websites also show how to watch VR porn, offering guides tailored for their content. Keep on reading to find out the best porn sites for VR.
How to Watch VR Porn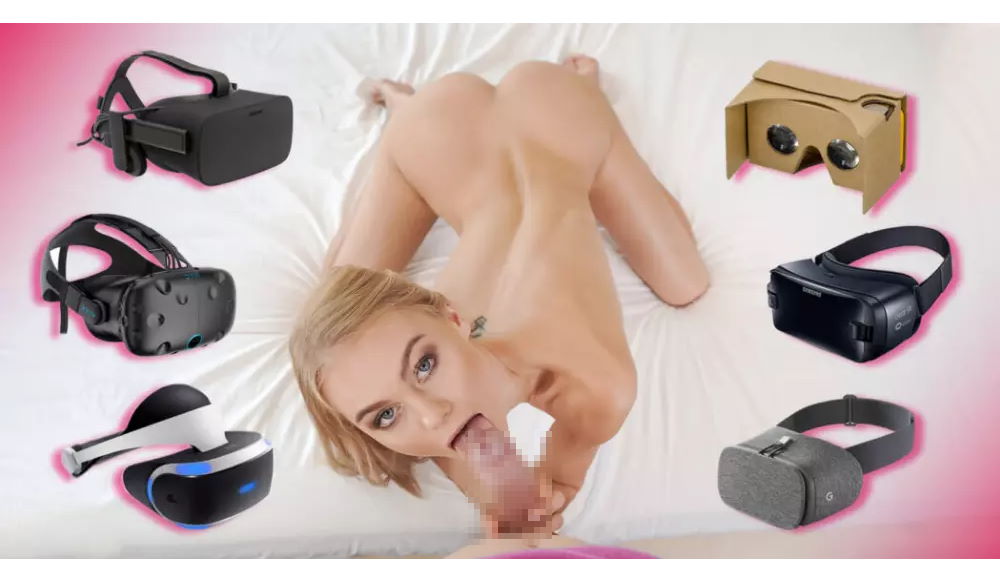 While the method of watching VR porn depends on your device, we will cover the steps for each mainstream VR headsets. However, remember that these steps may vary from website to website and the following is just a general guide. In fact, some might not even allow VR porn streaming, and you will have to download the content. While other websites might even have their own tailored guides, teaching users how to watch VR porn.
Watch VR Porn With Quest 2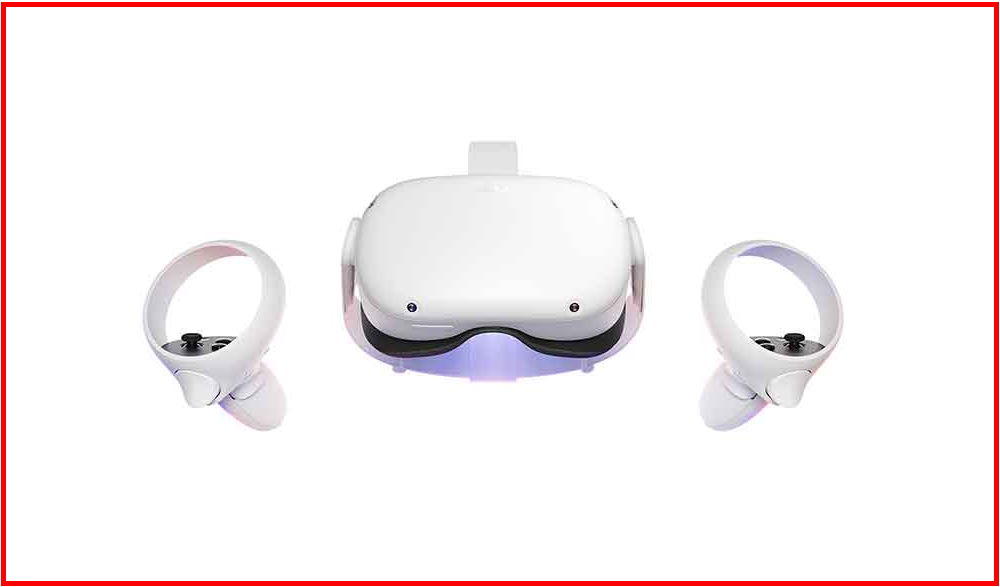 The Quest 1 and 2 headsets are some of the easiest devices to watch VR porn on. That's mainly because both come with the necessary software for streaming and viewing VR content. For streaming, you just need to open the Oculus browser, navigate to the website you want, and press play. And when it comes to downloaded video, just find the file and play it; it's that simple.
Watch VR Porn With Oculus Rift/Rift S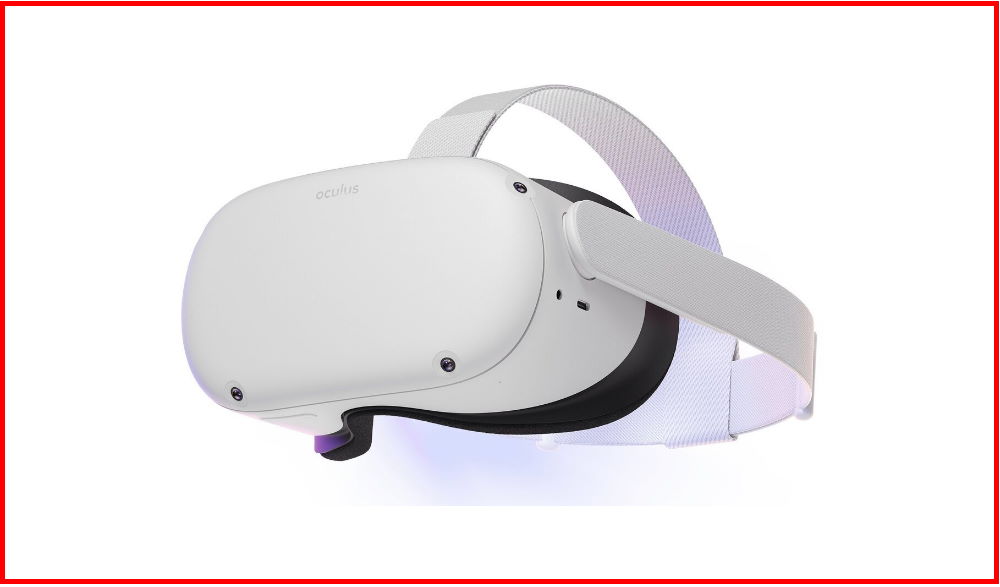 Unlike Quest 2, where everything is preinstalled, you need to download Firefox and GizmoVR to get the VR experience. While that is still pretty easy, it's not the most user-friendly headset. For example, when it comes to streaming content, you will have to use a VR-compatible browser such as Firefox. Next, you will have to find the content you want, click play and select VR mode on the player. But remember that not every website supports VR, so if you don't see the VR mode option, try looking elsewhere.
Similarly, you will have to use a VR player if you want to play downloaded videos. For that, you can use GizmoVR, which you can get for free from the Oculus store. Once that's done, you will need to navigate to the file and play it.
Watch VR Porn With HTC Vive/Valve Index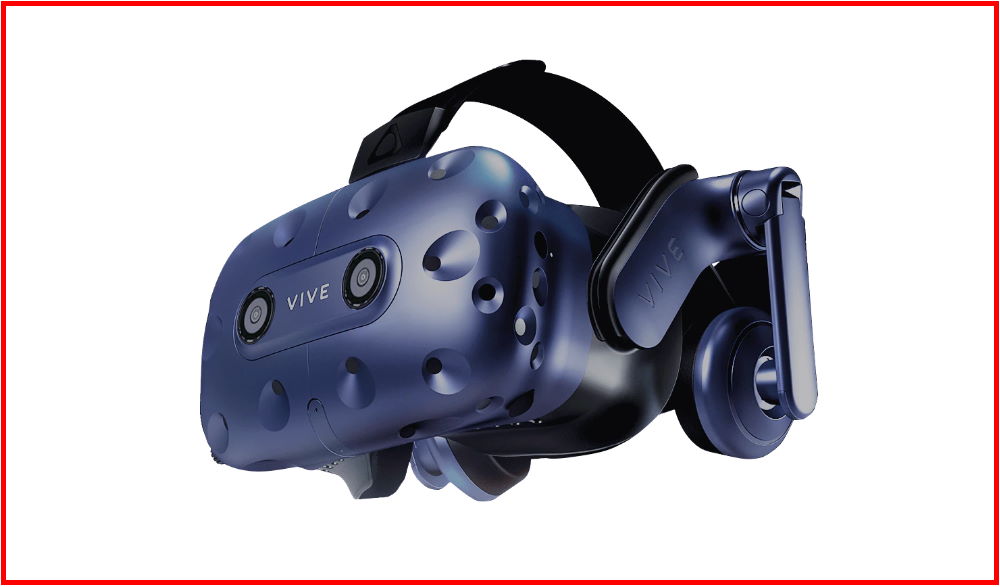 Streaming is the same as with the Oculus device, meaning that you will have to install Firefox beforehand. Then you can simply play the video in VR mode as long as the website supports it. For downloaded content, you will need the Steam client, which you can use to download SteamVR and GizmoVR.
Watch VR Porn With Windows Mixed Reality (WMR)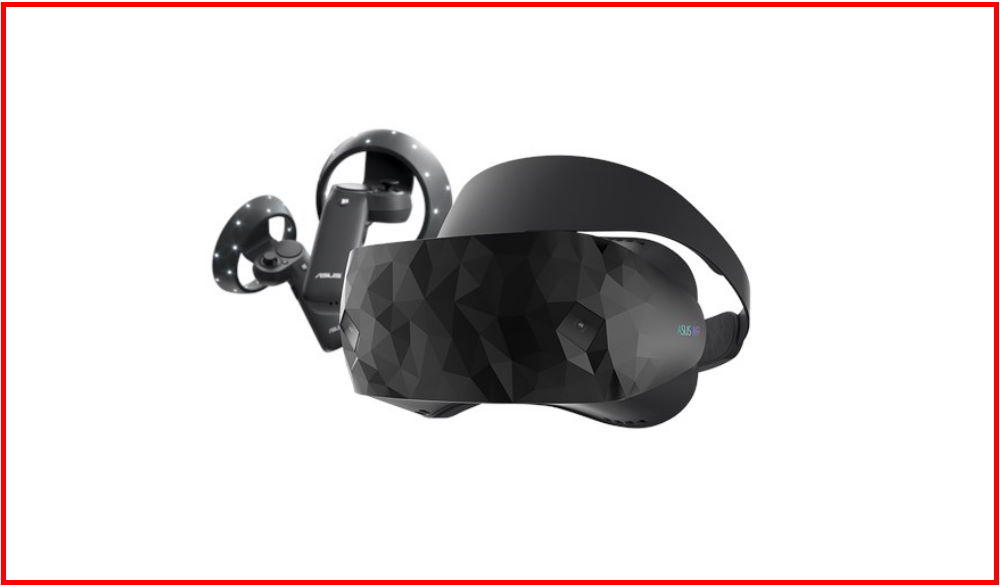 Although streaming is similar to other devices, we recommend you use Microsoft Edge instead of Firefox. That's because Edge has better integration with Microsoft's own products, such as their VR headsets. Likewise, you will have to download Steam, SteamVR, and GizmoVR before attempting to open downloaded files.
Watch VR Porn With PlayStation VR (PSVR)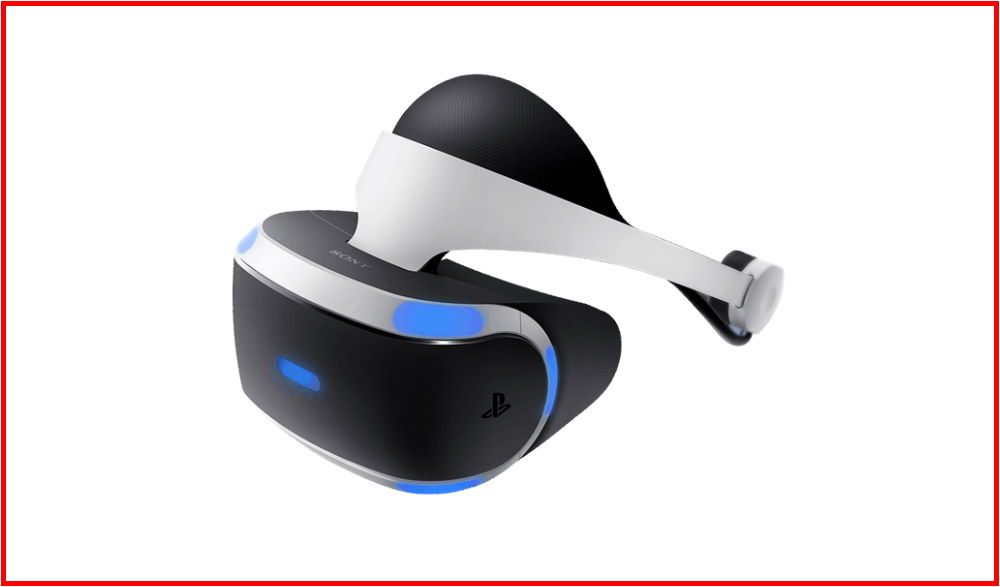 Sadly, PlayStation VR doesn't offer any support for streaming VR porn. As a result, you will have to download the files to a flash drive and then use an app like Rad TV to open them. However, the file names need to be a certain way to work, making this option a bit harder. You can read more about the file naming convention on the Rad TV help desk.
Watch VR Porn With Android Smartphone (and Google Daydream View)
Before you try to open a VR website, you need to install the Google VR services. For streaming, all you have to do is to open Chrome and then navigate to the website. Find the video you like, press play,  tap the VR mode button and then place the phone in a VR headset, such as the Cardboard.
For downloaded content, you can use GizmoVR, which is also available on Android. Simply download the media, play the file using the app, and proceed by putting the phone in the headset.
Watch VR Porn With Samsung Gear VR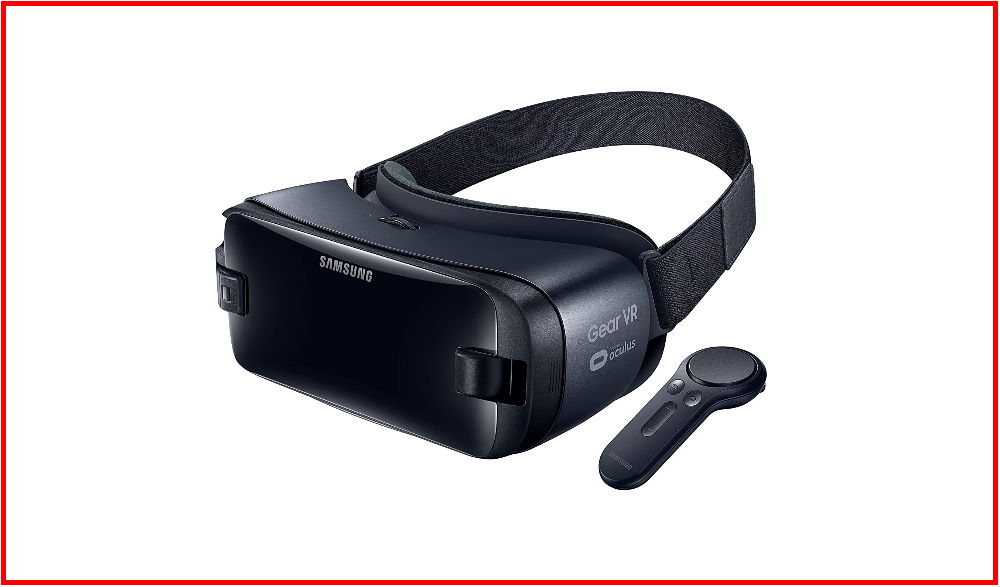 Streaming is simple, as all you have to do is to navigate to the website using the Oculus app. Then you just play the video, as the app will turn on VR mode automatically. And like previous devices, you will need GizmoVR for downloaded content.
Watch VR Porn With iPhone
Streaming VR porn on an iPhone requires a compatible browser such as Chrome. Simply install it, navigate to the website and play the video you want by activating the VR mode. Then you can freely place the device into a headset, allowing you to enjoy the VR porn experience. However, there is no definitive solution for watching downloaded VR porn on an iPhone as of writing this article.
How to Get a VR Headset
Now that you know how to watch VR porn, you might be wondering what device is best suited for it. And if you are lacking a VR headset, you don't have to worry; there are many affordable options out there. From the inexpensive Google Cardboard to the high-end HP Reverb, there is a VR headset for any budget.
Smartphone VR
Arguably the cheapest option out there is to use your smartphone as a makeshift VR device. However, these platforms don't get much support, as both Google and Samsung have discontinued their products.
Even so, if you want a quick look at how VR works, you can give Google Cardboard a try. Just keep in mind that this is by far one of the worst options, as you must hold the headset to your face, thus drastically limiting your controls. That's why you should consider other options if you are looking to experience everything that VR porn has to offer.
Quest 2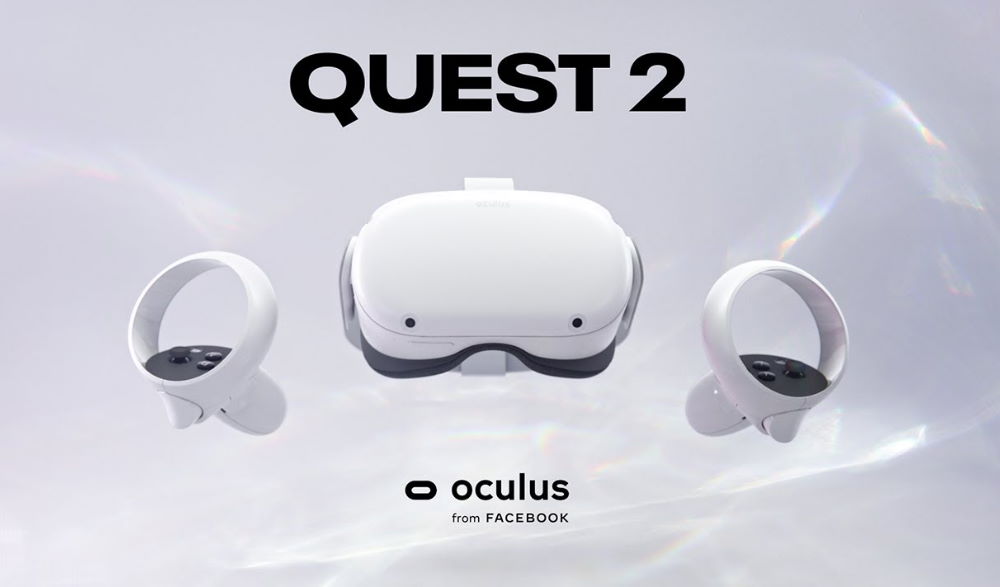 There is little doubt that Quest 2 is one of the best VR headsets out there. That's mainly because Facebook sells them at a loss, hoping to recoup the costs through software selling. As a result, Quest 2 is the best performance per dollar option in the VR space, setting you back by $299 for the 64GB version. There is also the more expensive option, which offers 256GB of storage for just $399.
One of the biggest advantages of Quest 2 is that you can either pair it with a PC or use it as a standalone device. Just remember that VR files are large, meaning that you might need the 256GB version if you want to avoid streaming. Additionally, Quest 2 requires a Facebook account, so you should avoid this device if you are not fond of using Facebook. But luckily, the following recommendations require no social media account in order for them to function.
HP Reverb G2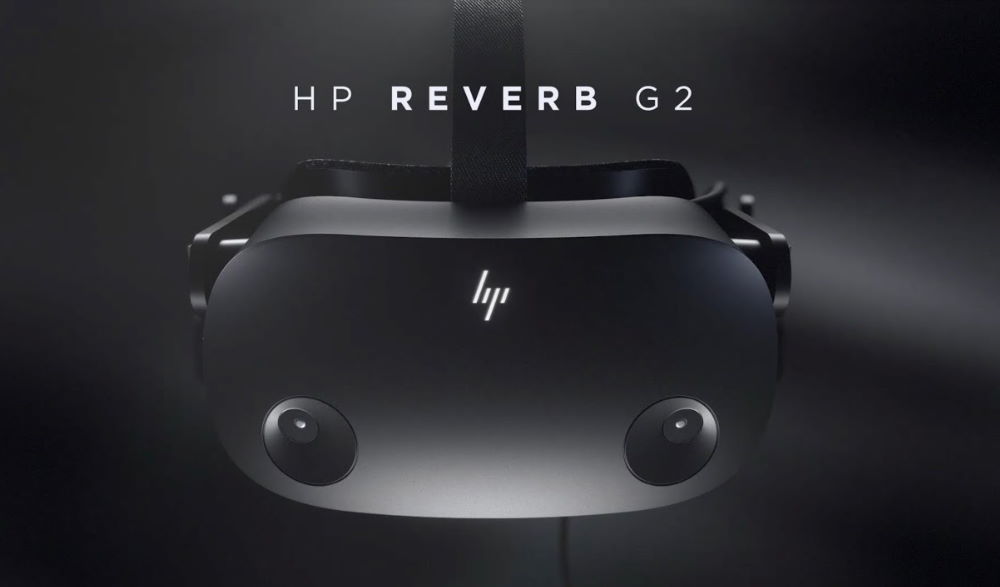 HP Reverb G2 is the latest entry in the VR space, sporting a premium build with improved audio quality and a more comfortable strap. What's even better is that it doesn't require a Facebook account, making for a hassle-free experience. However, it is much more expensive than Quest 2, as the HP Reverb G2 is priced at $599. Furthermore, it needs a high-end PC to run well, so you might need to spend an extra $1000 just for that.
PlayStation VR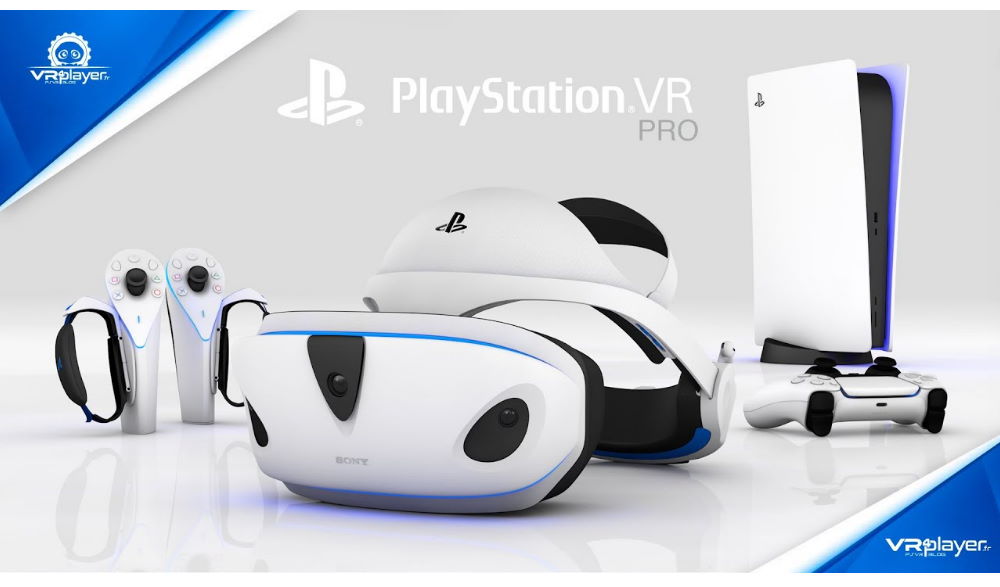 The following option depends on whether or not you already have a PlayStation 4 or a newer model. If you do, you can use PlayStation VR, which has a similar price to Quest 2 and can only be found in bundles with a VR game. But keep in mind that it has the worst screens available, due to its age. And while Sony has already confirmed that PSVR 2 is in development, it won't be available this year.
Where to Watch VR Porn
If you are looking to get the best out of VR porn, you will have to pay for premium content. That's because high-quality VR porn is much harder and expensive to produce, requiring specific equipment and expertise. And since you might have already spent a small fortune on a VR headset, it makes no sense to skimp on quality.
While we already explained how to watch VR porn, some sites have their own dedicated or preferred apps. As a result, you should first pick a VR website and then research the best way to view their content. The following list is compiled to help you discover some of the best VR porn websites.
BaDoinkVR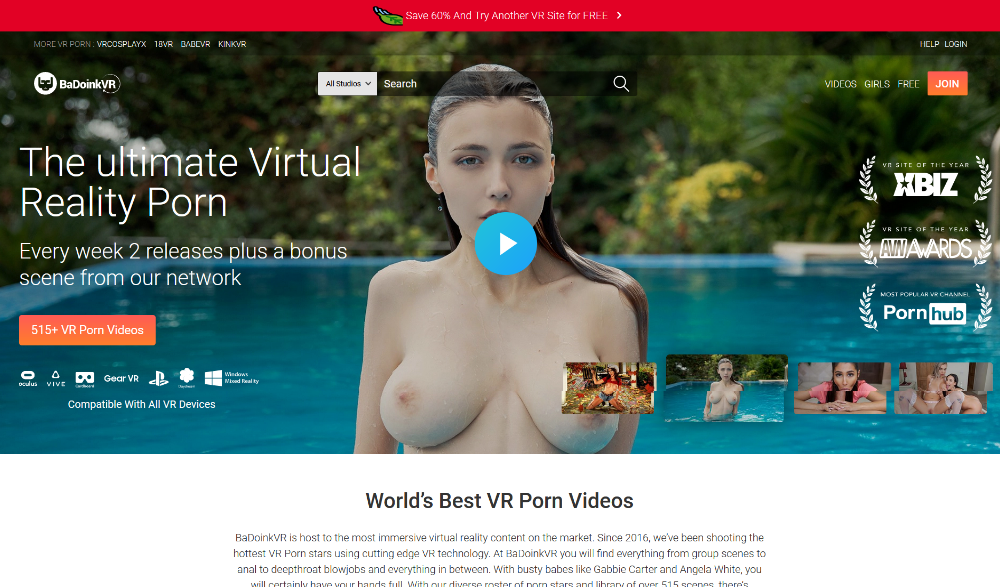 As one of the pioneers in VR porn, BaDoinkVR has proven to be the best place to find fully immersive virtual reality content. They shoot some of the most popular pornstars and constantly update their extensive library with new scenes to enjoy. The videos can be watched in 4K, 5K, and 7K, which makes this site really stand out quality-wise. You can also find a great variety of content, from HD VR anal scenes to threesomes and group sex.
VRBangers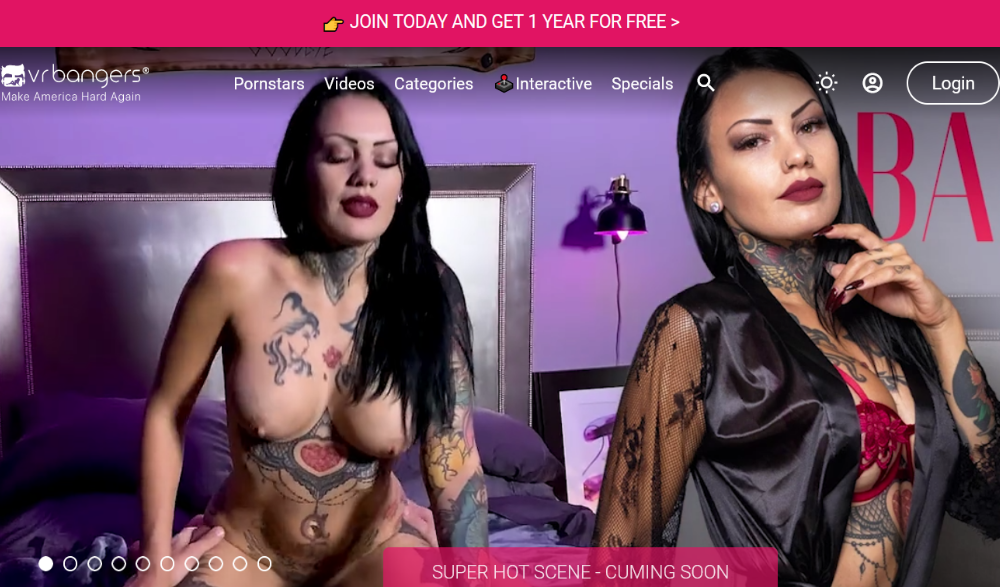 VRBangers is one of the most recognizable names in the VR porn industry and for a good reason. Their extensive library of videos and pornstars is constantly updated with new and exciting content. Additionally, all their content is up to 6K resolution, making for some of the highest-quality VR porn out there. And in addition to that, VRBangers offers their own app, PLAY'A, which is available on all platforms.
VirtualRealPassion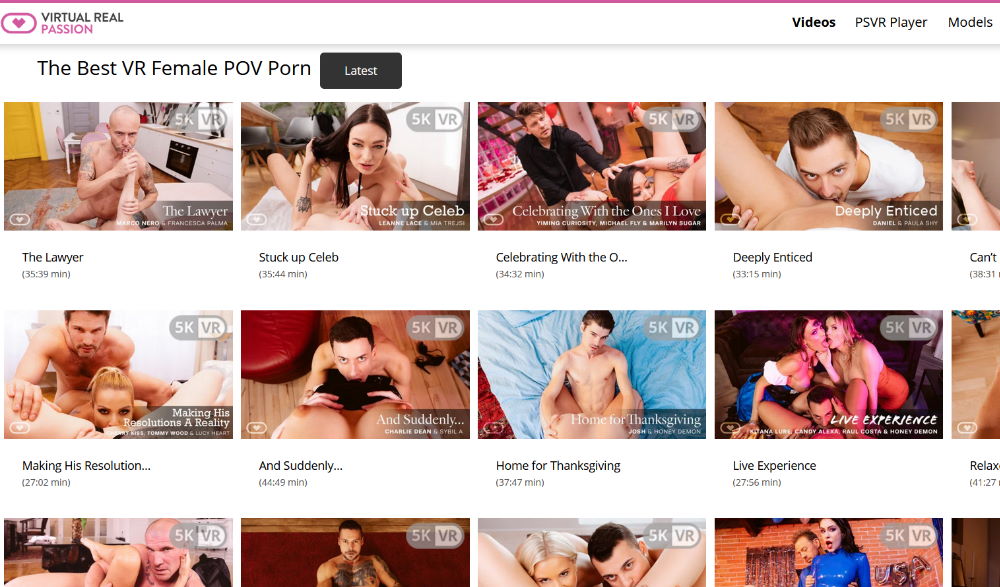 VR porn is not a men's exclusive pleasure, and that's exactly what VirtualRealPassion wants to prove. With a large collection of content featuring men, or women, and sometimes both, this website is catered toward women. Moreover, you can also enhance your experience using a toy or homemade vibrator. And if you are using a PSVR headset, you can simply follow the VirtualRealPassion guide on accessing their content on your device.
Virtual Taboo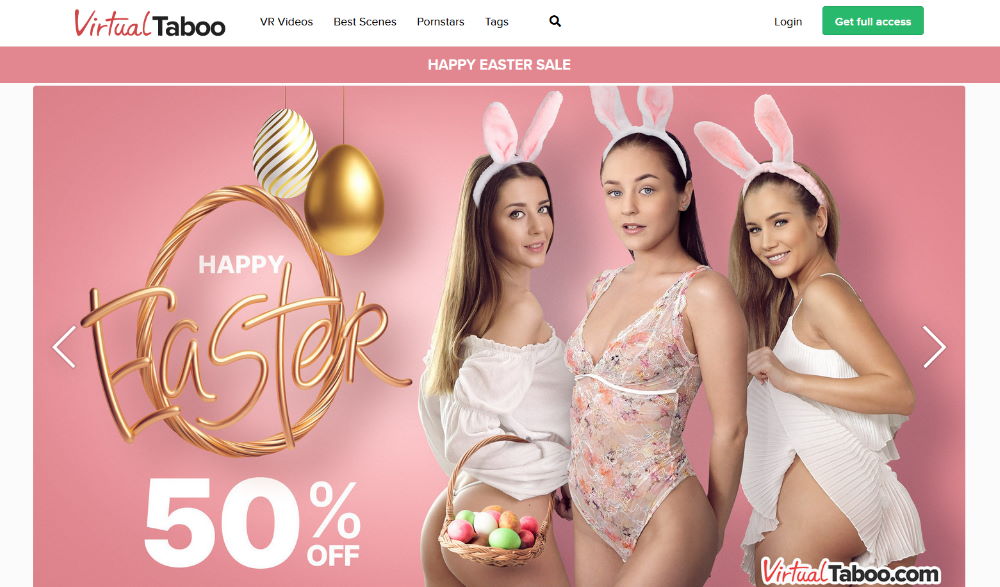 Virtual Taboo offers high-quality VR porn with a twist — it mainly focuses on taboo themes such as step-relations. With videos up to 5K resolution covering an extensive array of kinks, Virtual Taboo can provide you with hundreds of hours of content. And since accessing VR porn varies from headset to headset, Virtual Taboo can teach you how to watch VR porn on your device.
Streaming vs. Downloading
As previously mentioned, VR porn files are much larger than regular porn content because of their higher resolution. Therefore, you might want to consider downloading the content before watching it.
But regardless of whether you stream or download the videos, VR porn requires a high-speed internet connection. So you should keep that in mind before you commit to a website that only supports streaming and doesn't allow you to download their content.
Final Thoughts
All in all, it's easy to see that VR porn requires a bit more preparation and equipment than regular porn. However, the immersion offered by VR porn makes up for every hassle you will have to go through. And with so many guides teaching you how to watch VR porn, the entry barrier keeps getting lower and lower.
And if VR is too virtual for you — pun intended — then you can always enhance your experience using something more real, such as a sex doll. In fact, nowadays, most realistic sex dolls are more affordable than they ever were. On ZLoveDoll, you can purchase a sex doll for as little as $499. Besides, since escort services are still in a legal gray area, VR might be the experience you have been looking for so much time.
So what are you waiting for? Now that you know how to watch VR porn, imagination is the only limit! So strap in and enjoy a unique experience that no other type of entertainment can offer.